Mr. Raymond R. Ciccone, CPA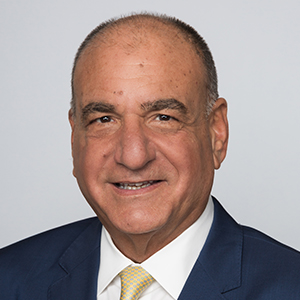 Raymond Ciccone has been a CPA since 1980, currently with the firm of Ciccone, Koseff & Company in Ship Bottom and the Forensic Accounting Group in New York.
He is also a Diplomate of the American Board of Forensic Accounting. He is a member of the American Institute of Certified Public Accountants and the New Jersey Society of Certified Public Accountants and has served on their Litigation Support Services Committee. He is a recognized expert in the field of accounting for the hospitality industry.
Mr. Ciccone began his career at Arthur Andersen & Company where, as a member of the firm's worldwide Hospitality Accounting Group, he designed and implemented financial reporting and internal control systems for hotels and casinos. As a senior member with the firm, he spent considerable time over a ten year period developing the firm's litigation support services practice where he applied his non-legal skills to the litigation process primarily in fact finding and damage analysis determination.
Raymond Ciccone received his Master of Science degree in Taxation from the Stillman Graduate School of Seton Hall University. He is 1979 alumnus of Stockton University where he earned his Bachelor of Science degree in accounting with honors.
He was appointed to the Stockton Board of Trustees in 2012.
Mr. Ciccone lives with his family in Surf City, New Jersey.