Dr. Nancy Davis, Co Vice-Chair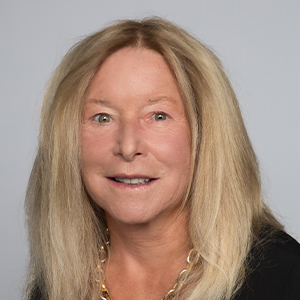 Dr. Nancy Taggart Davis was appointed to the Board of Trustees on March 13, 2017. Nancy is a Professor Emerita of Pathology at Stockton, where she was a member of the faculty from 1973-2015. Nancy also served as Dean of the Division of Professional Studies from 1984-87. After serving as a Council member and President of the Beach Haven borough council, a municipality on Long Beach Island (LBI), she now serves as the mayor. Nancy is also a member of the Borough's Land Use Board.
Nancy holds a Ph.D. from the University of Pennsylvania, where she majored in Comparative Pathology. She has a B.S. in Biology and Theatre Arts from Rollins College in Winter Park, Florida. Nancy has been dedicated to Stockton throughout its history.
Nancy has two children, Conyers Davis who lives in Los Angeles and works at The University of Southern California as the Director of the Schwarzenegger Institute. Conyers and his wife, Elizabeth have a nine-year old daughter Read Davis. Taggart Read Davis resides in Brussels and is married to Grainne Davis, they have two daughters, ages two and four.
Nancy's hobbies include travel, sailing, biking, reading, needlework, theater, attending yoga and Pilates classes.