Ms. Michelle Lenzmeier Keates, Secretary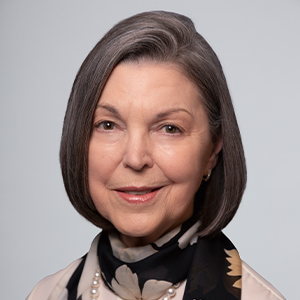 Michelle Lenzmeier Keates, First Vice President/Wealth Management has been with Janney Montgomery Scott, LLC since 2001. She is an Accredited Wealth Management Advisorsm and a Chartered Retirement Planning Counselorsm. Janney is a full service financial services firm, providing comprehensive financial advice and investment solutions to individual, corporate and institutional investors.
She is a former member of the Stockton University Foundation Board of Directors where she served as Treasurer and Chair of the Investment and Finance Committee as well as servicing on multiple committees. Michelle was the Chair and Co-Creator of the First Stockton Scholarship Benefit Gala, and the Founding President of "The Friends" of the Stockton Performing Arts Center. Long time supporters of Stockton and its students, she and her husband created the Michelle and H. Paxson Keates Endowed Scholarship with an initial amount of $50,000 to create a permanent source of scholarships for students. Other community activities include serving as Vice-President and Treasurer on the Board of Laurel Memorial Park, Inc., a non-profit cemetery and a member of the Shore Medical Center Planned Giving Committee.
Michelle received her J.D. from Fordham University School of Law, her M.A. from Fairleigh Dickinson University and her B.A. from Stockton University. After being admitted to the New York Bar, she was Counsel at New York Life Insurance Company, Vice President Goldman Sachs in NY, NY, Senior Vice President/Managing Director Banc One Investment Advisors, Columbus, Oh, and continued her career in the securities industry as a financial advisor. She holds a Series 7 (General Securities), Series 63 (Model State Sercurities), Series 65 (Investment Advisor Representative), as well as multiple insurance licenses.
When employed at the FAA William J. Hughes Technical Center, EHT, NJ, Michelle obtained her Instrument Flight Rating in a Mooney airplane while participated in a program that reduced the required number of flight hours to obtain an Instrument Flight Rating.
Michelle and her husband Paxson, a fourth generation Atlantic County funeral director, live in Ventnor City, NJ. They enjoy collecting art, theatre, traveling, and their respective families. Michelle, born in Fargo, ND, comes from a family of nine and has a large extended family. Paxson has a son Charles, a daughter Jennifer, son-in-law Carlos Eduardo Baleeiro and 2 grandchildren Sophia and Carlos.