Ms. Madeleine Deininger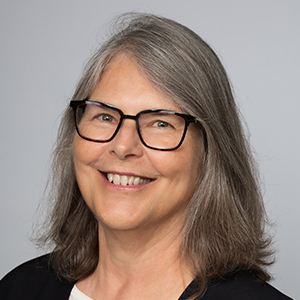 Ms. Madeleine (Mady) Deininger has been a member of Stockton's Board of Trustees since 2007.
She is the Founder and President of the Sonoma, California-based Kismet Wines, Inc. where she has developed a highly successful national marketing and sales program for California and European fine wines. Madeleine is a 1980 alumna of Stockton State College (the old name!), where she received her Baccalaureate in Liberal Studies. After graduating from Dartmouth College in 1985 with a Master's Degree in Liberal Studies, she worked as a freelance photographer, writer and editor, and later co-founded a wine import and brokerage company based in Princeton, New Jersey. Ms. Deininger is the recipient of an Honorary Degree, Doctor of Humane Letters from The Richard Stockton College of New Jersey.
Ms. Deininger is a general partner at Bedrock Vineyards, which supplies premium grapes to Ravenswood, Bedrock Wine Company, Turley, Carlisle, Biale, Robert Mondavi, Franciscan and Simi wineries in Sonoma and Napa counties.
Greatly influenced by her time studying at Stockton with Professor and Pulitzer Prize winning poet Stephen Dunn, she and her husband Joel Peterson sponsor the annual Ravenswood Poetry Reading Series at Stockton University.
Madeleine and her family reside in Sonoma, California and Margate, New Jersey.