Mr. Juan Diego Chaparro Villarreal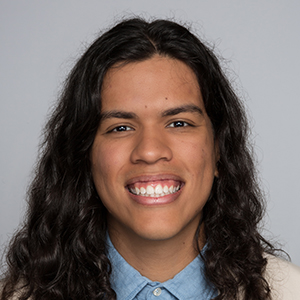 Originally from the Andes Mountains in Venezuela, Juan Diego Chaparro Villarreal graduated high school in West New York, NJ, an area with a diverse community of immigrants. Juan Diego has been involved in multiple leadership positions and community work throughout his life. Although his interests ranged from theater to teaching Spanish in high school to being a firefighter, Juan Diego is currently studying Marine Science, with a concentration in Marine Biology and a minor in General Biology, and is expected to graduate in 2025.
In addition to his role on the Board of Trustee Advancement Committee, Juan Diego currently serves as the President of Los Latinos Unidos, the largest Latino organization at Stockton University. He is also an Aquaria Lab team leader for the Aquarium and Aquaculture club, where he oversees tank operations for the student-run projects at the Marine Field Station, a Resident Assistant for the Office of Residential Life, a Student Development Assistant for the Office of Student Development, a Student Senator under the Student Affairs committee, and an Assistant Curator for the Richard Cook Collection Project under archaeologist Dr. Bobbi Hornbeck.
Juan Diego Chaparro aspires to create a culturally competent community through his work in Los Latinos Unidos and his connections to Campus Partners. He is proud to be a part of a university where immigrants from all over the world can feel appreciated and empowered to live their authentic selves without the fear of assimilation or erasure. Juan Diego also aspires to travel to Antarctica through his science career and experience the limits of the human spirit.