Stockton Atlantic City Solutions Initiative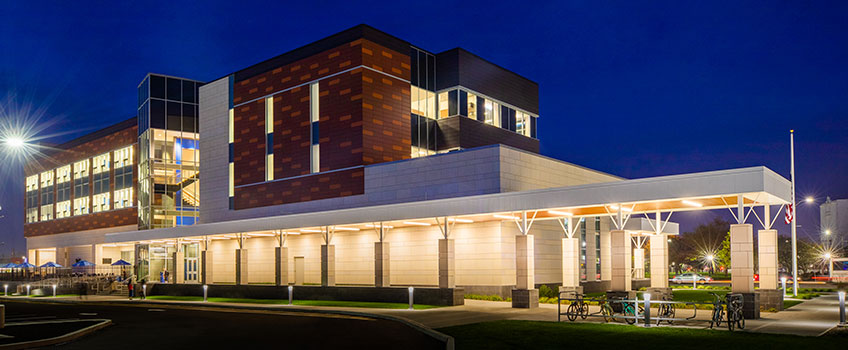 Stockton University believes that faculty and students have the capacity, and responsibility, to study important contemporary issues, and contribute to the betterment of their communities. This commitment to civic learning is so deeply interwoven into the institution's fabric, that it forms part of the University's mission statement: "Through research and community service, we actively seek to take advantage of and to improve the unique physical and human environment." Because of its recent growth and commitment to Atlantic City in particular, the state designated Stockton as an anchor institution in 2016.
The Stockton Atlantic City Solutions Initiative (SACSI) contributes to this mission by aligning academic resources and research with urban concerns. Stockton faculty have launched dozens of projects in Atlantic City, and written extensively about its opportunities and challenges. SACSI harnesses this ongoing research to help inform policy development, provide expert testimony, support city initiatives, and implement community-wide research projects. Its work is guided by the Atlantic City Executive Council.
Current Stockton Atlantic City Solutions Initiatives


Public Health Working Group
City officials, city health officials, health administrators and leaders, members of the Atlantic County Department of Health, local medical professionals and members of the Stockton community are part of a public health working group that will focus on key issues in Atlantic City such as addiction, infant mortality rates, and obesity.


Arts Programs for AC Youths
Through a $132,000 grant received from the Casino Reinvestment Development Authority (CRDA) and several community partnerships, this past summer (2019) there were arts programs that provided instruction and opportunities for children to develop skills in art, problem solving and teamwork at community sites and Stockton University's Noyes Arts Garage. Click here to read a bit more about the program.


The Atlantic City Executive Council was created by the NJ Department of Community Affairs (NJDCA) and city officials who worked to bring together a council of local stakeholders to foster progression in Atlantic City.
The Atlantic City Executive Council is made up of the Mayor, City Council President, the Atlantic City school district Superintendent, Atlantic County Prosecutor and representatives from the CRDA, Atlantic County Economic Alliance, AtlantiCare, Stockton University, ACCC, Atlantic City Housing Authority, ACDEVCO, the Civic Association, casino management, labor, community arts, and the DCA.


For more information, please contact Alex Marino, Director of Academic Operations, Atlantic City: (609) 626-3851 and alexander.marino@stockton.edu.