Stockton Community Day - Atlantic City Sign-Up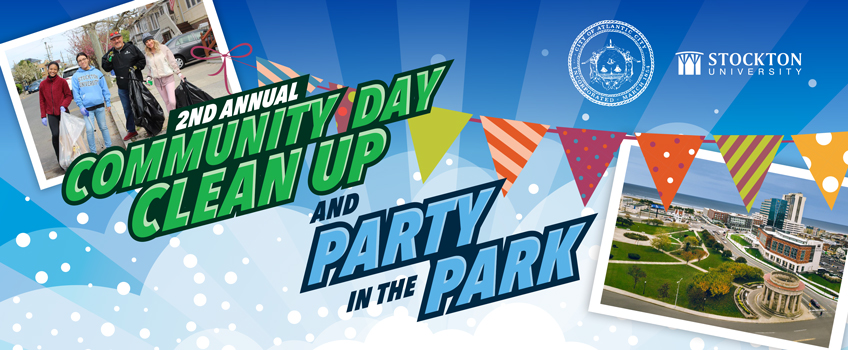 Join us in beautifying Atlantic City by participating in a community-wide street and beach cleanup
To register as a Volunteer, please join us in person on Saturday, April 22nd at O'Donnell Memorial Park in Atlantic City.
Registration begins at 8:30am.
Please return to the Community Day Clean Up and Party in the Park page for more important information regarding this event.
We are no longer accepting online registrations.
THANK YOU!