Theatre
The Stockton Theatre Program is an immersive B.A. program with a focus on developing new works and adapting classics. Students are engaged through hands-on learning experiences with faculty and guest artists from Broadway, Hollywood, and beyond.
The program aims to produce graduates who are adaptable to a diverse range of fields from Business and Entrepreneurship to Education and the Performing Arts. Students will leave Stockton Theatre as effective communicators, creative thinkers, and detailed problem solvers.
Stockton Theatre features both face-to-face and immersive online training, highlighted by our Online Professional Residencies, making Stockton a progressive program for 21st century learning.
Want to be a part of a Brand-New Musical?
Direct from Broadway, guest artists @alexsageoyen and @noratheredmenace are working with Stockton Students on a brand-new musical. Come to our open workshop to audition to be a part of the show. Work one on one with the Director, Musical Director and creators to learn songs from the show!
Monday February 14th
6 - 7:30pm - Open Workshop
7:30 - 11pm - Individual Audition Slots
At the ET (Experimental Theatre) Below the PAC
Register online to audition for this event.
For more information about the event, please contact: steven95@go.stockton.edu
Experience Theatre Day

Experience Theatre Day provides prospective students an opportunity to sample the truly unique and exciting program offerings in theatre that makes Stockton University a truly distinctive place to learn! Open to high school juniors, seniors, and college transfer students.
Theatre Auditions

We are excited to announce that our Auditions are now being submitted online. Follow the link below for important details:
Curriculum
To view the curriculum, you'll use the web program, Degree Works. This program is accessible even if you are not currently a student with Stockton University.
Current Students
Access your portal for Degree Works, then look for the "what if" option to explore the various paths towards degree completion. Click the button below for instructional viodes on how to use Degree Works:
Prospective First Year or Transfer Students
Use the button below:
How to Use Degree Works Equivalency
At the next page you are prompted with three (3) options.

Select

the one that says "continue without signing in."
Respond to each prompt using the pull-down menu in the center of the page. [Please be patient. It may take a few seconds for the system to process your request. If you see a NO symbol, you need to wait a moment!]
Prompts include:
Enrollment dates (Choose intended semester attending)
Intended level (Choose "undergraduate")
What degree you will pursue? (Choose "Bachelor of Arts")
What is your intended major? (Choose "Studies in the Arts")
What is your intended concentration? (Choose your intended Theatre concentration)
What is your intended minor? (Choose "none"

or select one

- it is not required). For Theatre minors, select "Theatre Studies."
For prospective students, choose "I'm all done" button.
For transfer students,

use the "class" button to see how courses already taken fit into the Stockton degree path.
You will see an overview of the degree you have selected, including all requirements.
At the bottom of the screen, you could save or print the worksheet.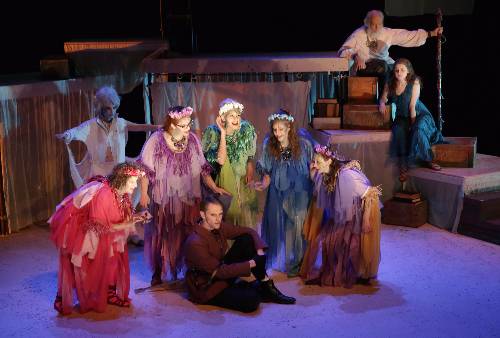 Faculty
---
Staff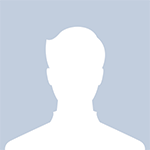 Timothy Simon, Assistant Technical Director
Labs & Guest Artists
Current Artists-in-Residence
2020-2021 Lab Residency -- TBD
1st Semester: Jonathan Burke--star of Broadway's THE INHERITENCE and CHOIR BOY
2nd Semester: in talks with Charly Evon Simpson
Previous Artists-in-Residence
2019-2020 Lab Residency: Joseph C. Phillips — star of the Netflix hit 13 REASONS WHY and THE COSBY SHOW.
2018-2019 Lab Residency: Matt Gould and Griffin Matthews — writers and stars of WITNESS UGANDA and LEMPICKA
2017-2018 Lab Residency: Jed Resnick and Dana Steingold — stars of Broadway's BEETLEJUICE, AVENUE Q, and RENT
2016-2017 Lab Residency: Jude Obermüller — acclaimed composer of THE JABBERWOCKY and winner of New York City Center's 2016 Remixed Award
Previous Master Classes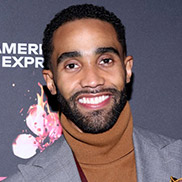 Jonathan Burke
Star of Broadway's THE INHERITANCE and CHOIR BOY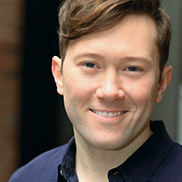 Stanley Bahorek
Broadway: 25TH ANNUAL PUTNAM COUNTY SPELLING BEE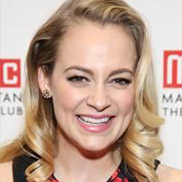 Jenni Barber
Broadway: WICKED
Matthew Stern
Stage manager of Broadway's ON THE TOWN and FINDING NEVERLAND
Student Opportunities
Stockton Theatre Club Activities
A Night of Sex

Broadway in the Box

Annual Student Production at Dante Hall

Cabarets

Whose Line Is It?

Insomnia Theater

Haunted Walk

Rocky Horror Picture Show

American College Theatre Festival (KC/ACTF)

Theatre Game Thursdays
Alpha Psi Omega - National Theatre Honor Society
Honor Society Induction Ceremony

Monthly Honors Society Meeting
NYC Industry Weekend
New Works Presentation - Students and faculty travel to nearby cities with a strong theater district such as NYC and Philadelphia to present the latest New Works presentation at NYU and other celebrated theater and film venues throughout the City.
Alumni Celebration -- Culminating in an alum/student/faculty celebration. Chance to meet directors, casting directors, actors, and other peers in the business who have come through the Stockton Theatre Program.
Award Ceremony -- highlighted by the annual Outstanding Senior Award
The Professional Observership Opportunity -- the culminating award of our annual award ceremony, awarded to one student who embodies the mission of Stockton Theatre's New Works Development focus. A chance to observe and learn from an experienced Performing Arts professional.
Theatre Program FAQ

What are the different types of undergraduate degrees?
Stockton offers a B.A. in Studies in the Arts with a concentration in Theatre Performance, Theatre Administration, Design and Production. Stockton also offers a B.A. in Literature with a concentration in Theatre.
Does Stockton offer their degree online?
Many general studies requirements can be completed online. The majority of theater courses are offered in person, though occasionally some are offered in an online format.
Does Stockton offer industry experience opportunities?
Yes. Each year Stockton students and faculty present their latest New Works development for industry professionals at a professional venue in New York City. Students are given the opportunity to interact with industry professionals and alumni.
What is your program focus?
Our program is focused on creating holistic performing artists, those who can do it all…
What is your performance focus?
We aim to broaden students' perspectives about the totality of creating theatre. With a B.A. degree and liberal arts approach, we utilize a variety of contemporary and classical methods to connect and express authentically, and create their most captivating performances.
Are students allowed to direct?
Yes, students are encouraged to apply to direct productions annually through the Stockton Theatre Club.
Are study abroad internships or opportunities available?
Stockton supports their students endeavors to study abroad in a number of ways. Most prominently, the Theatre department in conjunction with the Hellenistic Studies department have done several workshops in Greece.
What kinds of guest artists come to the school?
Stockton invites a variety of guest artists to work with the students in a myriad of capacities including directing, acting workshops, management workshops, and more. For a more complete listing of our guest artist experiences, please see the Master Classes and Guest Artists section (please link to that section).
What happens to students when they graduate?
Stockton Theatre students have gone on to a variety of successful careers both in and out of the arts spanning Broadway to international touring to business and education. For more information about our illustrious alumni, please see the Stockton Alumni section (link to Stockton Alumni).
What is the transfer credit policy from community colleges and B.F.A. programs?
Stockton University is one of the most welcoming public universities for transfer students. We respect the time, money, and effort that prospective students have put into their previous collegiate and high school studies -- we accept a wide variety of credits including:
- AP scores
- Community College Credits
- CLEP Exams for General Studies Courses
- Conservatory Class Credits
- Internship Experience (on a case by case basis)
What off-campus opportunities does Stockton provide for its students?
Stockton University is a Carnegie Community Engaged Institution, providing students with the opportunity to engage with local performance venues, such as nearby casinos, amusement parks, tourist destinations, and other cultural institutions that surround Stockton University. Students have had the opportunity to perform at The Borgata Hotel and Casino in Atlantic City, become members of Theatre companies at Dante Hall, work at the Music Pier on the Boardwalk in Ocean City, and obtain many professional opportunities in Philadelphia and New York City.