ARHU Centers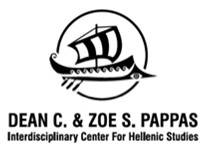 The Dean C. and Zoe S. Pappas Interdisciplinary Center for Hellenic Studies, established at Stockton University by the American Foundation for Greek Language and Culture (AFGLC), aims to promote and assist in the study and teaching of Hellenism through the many fields that define Greek civilization and culture. At Stockton, this includes the disciplines of Greek language and literature, history and culture, classical archaeology, art, philosophy, politics, anthropology, and Byzantine civilization and religion. One of our projects is the Examined Life, an outreach program for K-12 teachers in South Jersey. Scholarships for students taking Hellenic Studies or wishing to travel to Greece are available to all majors.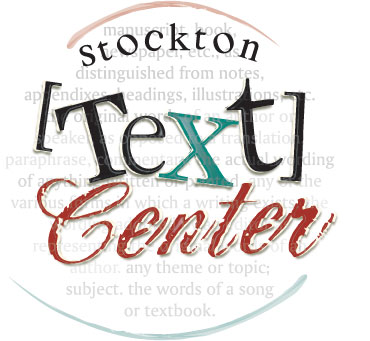 The Stockton Text Center was established in 2005 to enable undergraduate students to work with primary, and mainly unpublished, materials in order to give them new insights into the nature and practice of scholarship. The student normally participates through independent study, and makes a public presentation at the end. Past projects have included manuscript materials of Langston Hughes, Tennessee Williams, Henry Louis Mencken, and Ezra Pound. The projects have resulted in publication and conference papers, as well as presentations at international conferences and universities.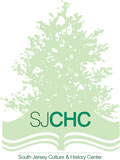 The South Jersey Culture & History Center, established in 2011, encourages awareness of the rich cultural and historical heritage of South Jersey, believing that such awareness will foster greater appreciation and deepen the educational experience of students. Working to engage students and community members alike, the SJCHC focuses on the publication of regionally relevant books and newsletters, the creation of library exhibitions on South Jersey topics, as well as sponsoring and participating in South Jersey-centered events.