American Studies Alumna Highlight

Courtney Stewart '19
M.A. in American Studies
Fall 2019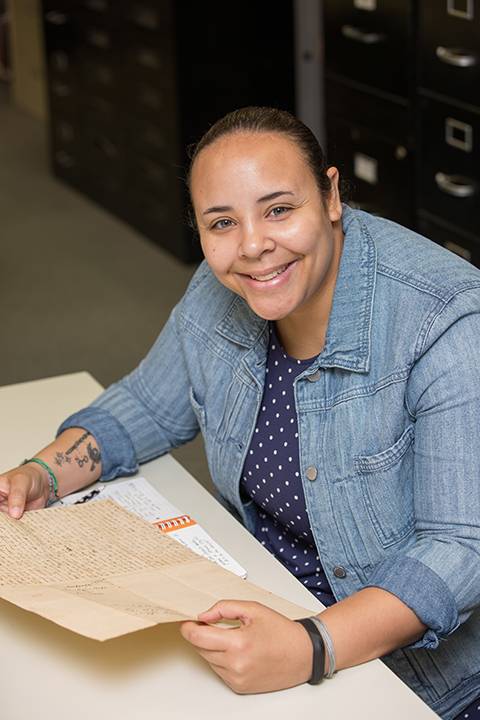 Courtney Stewart completed her undergraduate degree at Ursinus College, also in American Studies with a concentration in history. Discussing why she chose Stockton for her graduate education, Stewart said, "When I came here for the campus tour, I was just blown away by the facilities, the small class sizes, and all the good things the student guides had to say about the school. I knew that I wanted to be in a small program and get to work closely with the professors, which was one of the biggest things that drew me to Stockton. One of my favorite things has been getting to know my professors on a more personal level. My classmates, too, because they all come from different backgrounds—some of them work here, some of them entered right from undergrad, some of them took some time off before going back to school like I did. It's really nice to experience how that all plays out in the classroom. Everyone brings something different to the discussion."
Stewart attributes her strong work ethic and academic drive to her parents, who taught her to prioritize education and reading. "My dad was a stay-at-home dad, so there was a role-reversal in my house. My dad cooks and cleans and sews better than my mom. He has always been very behind us in terms of going to school. Even now, my parents are my number one supporters. I coach year-round, high school and middle school soccer, basketball, and lacrosse, and they still come to games like I'm playing in them," Stewart joked.
Stewart would like to work in nonprofit development, fundraising or program-building, hopefully for a museum or in a private school. She has a background in nonprofit development from her undergraduate years, when she worked for the alumni office, soliciting gifts on behalf of the school for the annual fund. She continued this work as an alumna, serving on her alma mater's Young Alumni Council and social outreach committee. "When I graduated, I didn't know what I wanted to do, so my advisor told me I should look for jobs like that, working in schools or a museum where I would be able to use a multifaceted degree like American Studies. I chose American Studies because I think it gives me the most options in terms of career goals," Stewart explained.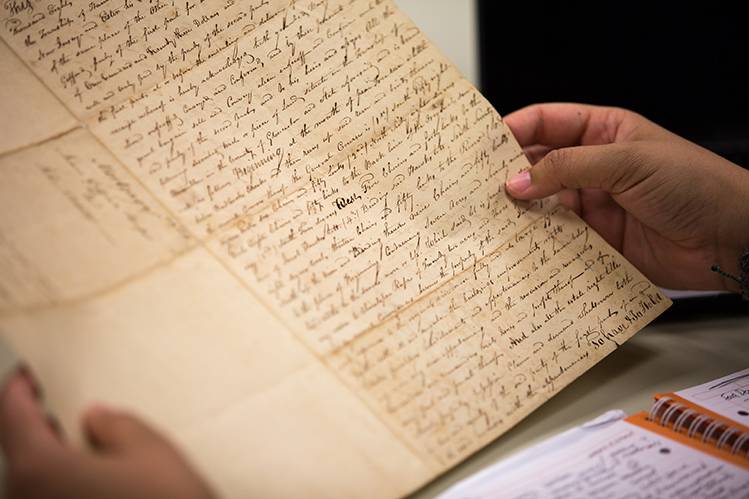 Stewart has sought out different kinds of educational opportunities during her time in the American Studies program. In October 2018 she participated in the International Council on Archives' Section on University and Research Institution Archives at its annual meeting in Salamanca, Spain with Heather Perez, Special Collections Librarian and University Archivist, as part of her internship in the University archives. The only graduate student to present, Stewart delivered the paper "Using Old Archives to Reexamine a New University's Identity: The Question of Richard Stockton and Stockton University," research she had conducted on Richard Stockton for the Richard Stockton Exhibition Committee in preparation for Stockton's fiftieth anniversary. "It was interesting because Stockton is such a relatively new school compared to some of the schools, which were centuries old," Stewart said.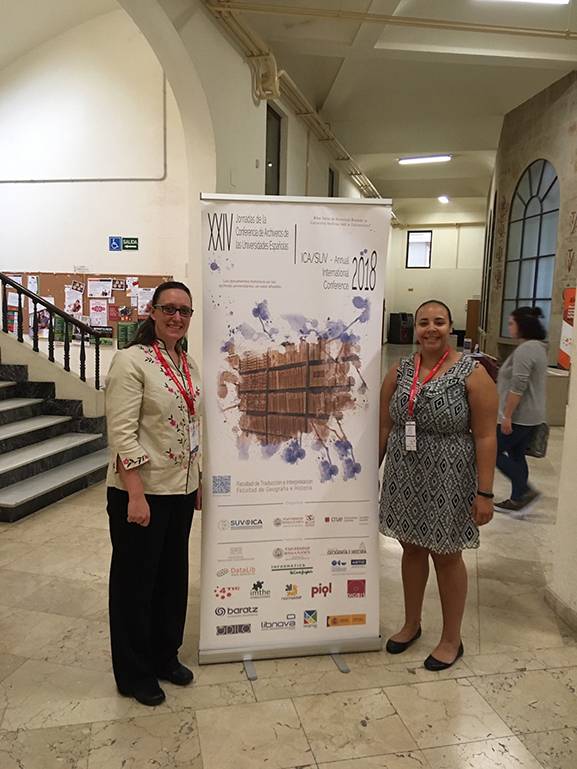 Stewart also completed an internship in development and membership at the Museum of the American Revolution in Philadelphia. One of the relatively new museum's first interns, her work set the standard for future interns at the museum. In April 2019 she organized the first master's-level graduate student conference in American Studies, which brought together graduate students in the field from the mid-Atlantic region. Her final project for her degree is an independent study on black consumer culture as depicted in Jet magazine and how it informed the civil rights movement, for which she was awarded the Outstanding Achievement Award in American Studies.
Stewart feels certain that her American Studies degrees have prepared her for the workforce: "Studying humanities is probably your best option if you don't know what to do. I think humanities-based degrees give you the most bang for your buck because you learn how to do research, give presentations, and work with your professors and fellow students, usually in a close setting. Employers are looking for well-rounded employees. Unless you plan on being a neurosurgeon, a humanities degree really gives you the most options. The research and writing skills that you gain, you can use for anything: you're going to have to know how to work well with people, how to research and write reports or proposals. Sometimes students lack those skills when they're focused on a narrower field."
Since graduating with Program Distinction in May 2019, Stewart has been working as a Gift Officer with the Philadelphia Foundation, a charitable trust and community foundation in Philadelphia.
Read more Arts and Humanities highlights.