Programmatic Assessment
Programmatic assessment is the foundation of an effective assessment plan. The systematic process in place allows the University to assess program-level student learning outcomes in a timely and sustainable way. Results of assessments are then used to improve the quality of educational programs so that students are better able to achieve intended outcomes.
Assessment 101: A Guide to Assessment at Stockton University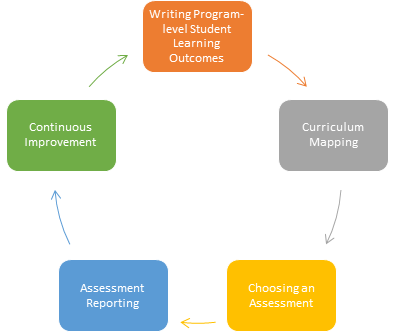 Curious how a systematic plan for academic assessment can bring about improvements at the course, program, and institutional levels?
Interested in how programmatic and institutional accreditors view assessment plans?
Wondering where to start?
Alaina Walton, Director of Academic Assessment, has created a 5-module workshop (below) to answer these questions...and more!
Provost Assessment Fund
While the MOA on Assessment states that "participation in assessment is the normal work of faculty," the Provost's Office recognizes that more in-depth assessment projects may require additional funds to adequately complete. Programs are invited to apply to the Provost Assessment Fund using the guidelines and application below.
Provost Assessment Fund Guidelines