Strategic Plan - Strategic Enrollment Management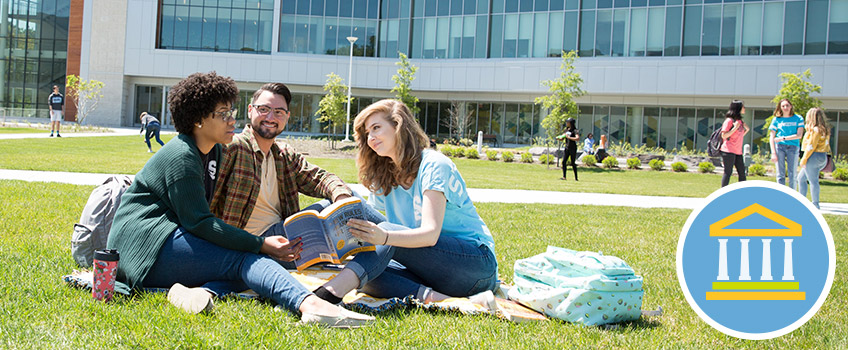 Implementation Goals & Accomplishments
Enrollment Reports
The University maintains a comprehensive set of enrollment reports that are provided to University faculty, staff, and administrators on a regular basis. To request access to these materials, please email IR@stockton.edu.
Stockton has an obligation to support students who arrive in their first year, those who transfer later in their academic career, as well as those who return to school as adult learners.
The University has begun the important work of evaluating its recruitment goals and strategies, updating its institutional aid programs, and developing a formal and structured student retention process. This work will continue to be refined over the next five years to ensure that enrollment, persistence, and graduation goals are aligned with institutional capacity. Strategic enrollment management also has an important role in recruiting students that adds to the diversity of the institution.
Since its last strategic plan, Stockton has grown in many respects—physically, geographically, demographically, and academically. Consequently, the University has been developing a comprehensive enrollment management plan that responds to our responsibility as a public institution, our role as an anchor institution, and our financial realities. In support of these objectives, Stockton will take a considered and measured approach to establishing enrollment goals in the context of inclusive student success.
Enrollment objectives should be considered at the institutional, school, and program level to ensure goals are realistic and are both manageable and sustainable through our support structures.
We will do this by developing strategies and tactics that:
Develop enrollment and retention strategies at the institutional, school and program level that account for our mission, market demand, cost, and capacity.
Continue to strengthen the University's data analytics efforts regarding recruitment, persistence, and graduation, as well as enrollment, placement testing, housing, and financial aid projections.
Recognize and support the inherent value and contributions of faculty in their courses (program, at-some-distance, general studies, service, and curricular subscripts), as well as activities outside of the classroom, such as preceptorial advising and internship supervision.
Strengthen partnerships with high schools and community colleges through programs such as our Dual-Credit and Transfer Pathways programs.