Strategic Plan - Introduction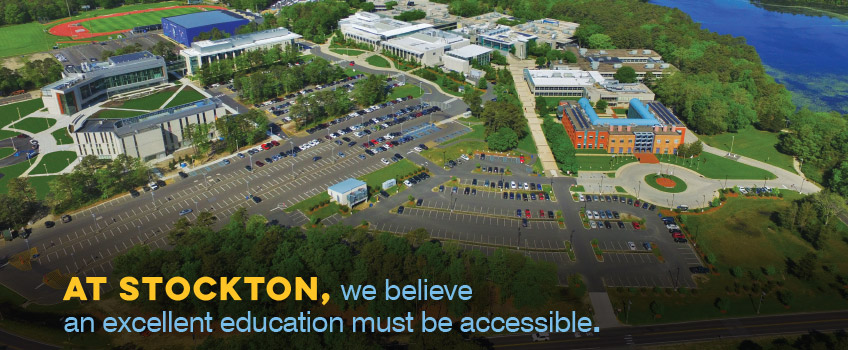 Over the last five decades, Stockton has grown in significant ways. What began as a college of 1,000 undergraduate students housed in one building on the Atlantic City Boardwalk, has developed into a university of nearly 10,000 undergraduate and graduate students operating in multiple locations throughout southern New Jersey.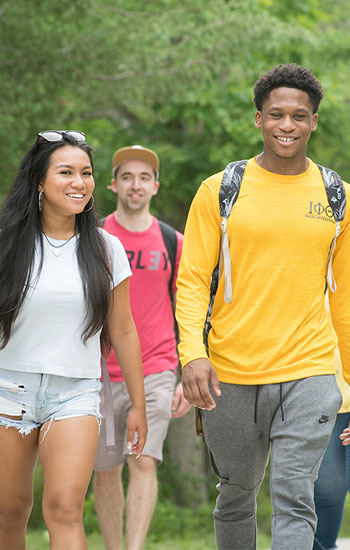 While the size and scale of operations have expanded, foundational aspects of what constitutes a Stockton education remain the same. Stockton's ultimate goal is to graduate students who are well-rounded citizens, prepared not only to embark on advanced study or employment after graduation, but also to appreciate and value lifelong learning, political engagement, and civic and social responsibility.
The University achieves this mission of liberal arts education through its commitment to an interdisciplinary curriculum rooted in our General Studies program, and incorporated into every major. We also encourage and support opportunities for students to apply learning through structured internship programs, presentations at scholarly conferences, service learning, international field study, and community engagement, and offer one-on-one research initiatives with faculty, to attract and retain scholar-teachers working at the forefront of their respective fields and developing innovative pedagogical practices.
Such efforts face challenges as higher education confronts a period of unprecedented change. Foremost among these are rising costs during an era of dwindling public funding. While research shows the value of a college degree is higher than ever before, rising tuition costs have made that investment difficult, and even prohibitive, for too many potential students. There are also local considerations. The population seeking a higher education is transforming, as are their expectations about what a degree is and how it is offered. At the same time, the number of high school graduates in New Jersey has declined, a trend exacerbated by the fact that more and more students seek their education out of state. Taken together, this means the demographic base Stockton serves is shifting in number and kind, while regional competition has grown, suggesting that the University needs to attend to new questions and concerns of an evolving student population.
At Stockton, we believe an excellent education must be accessible to those who want and need it, and this commitment shapes the areas of focus that follow in our new strategic plan, which emphasizes inclusiveness, diversity, innovative teaching and learning, effective enrollment strategies, and fiscal stability. We also place at the center of our plan the people—faculty, staff, students, alumni, and board members—who comprise the Stockton community, and we emphasize the shared governance process we use to guide our actions collectively. By renewing our commitment to these principles, and making them explicit, we will shape Stockton's future for the next five years and beyond.