Strategic Plan - Executive Summary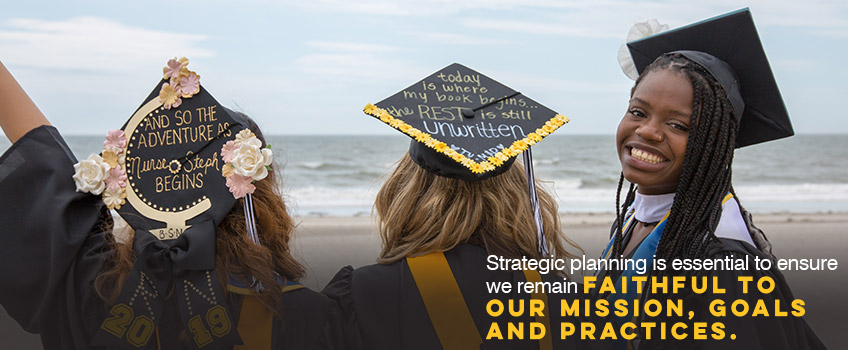 Strategic planning is essential to ensure that we remain faithful to our mission, goals, and practices, while meeting the needs of the people and communities we serve. While external variables will influence new challenges and opportunities, they do not change our fundamental purpose or identity as a liberal arts institution.
As a public regional university, Stockton's mission is to serve the needs of southern New Jersey. This founding tenet is captured by the Stockton Idea: to make available to state college students at state college prices the kind of interdisciplinary and individualized liberal arts education usually reserved for students at exclusive private liberal arts colleges. Combined with our guiding principle of "students first," these concepts became the well-spring of the new University mission, vision, and values enacted in 2017.
While we are committed to our founding ideals, we recognize that Stockton is operating in a dramatically different context than when the University was founded:
The demographic makeup of the state is changing, and future students are likely to be older and more diverse.
The state college-bound population is shrinking, as more than half of New Jersey high school students who pursue higher education choose to enroll in an out-of-state institution.
The economy in southern New Jersey continues to face challenges; the value of higher education is being questioned; and the state's political and economic landscapes are changeable.