Strategic Plan - Diversity & Inclusion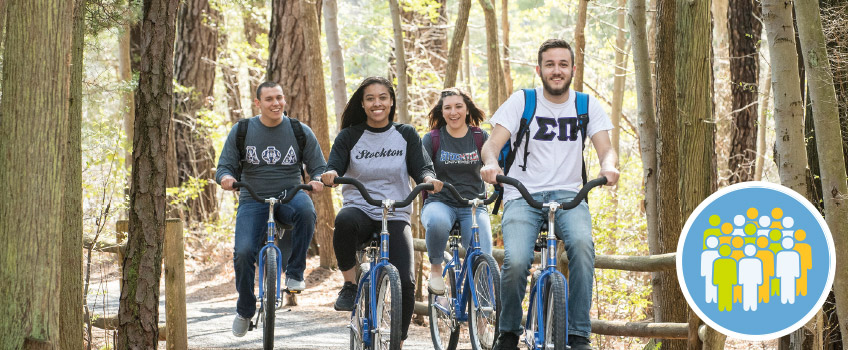 Implementation Goals & Accomplishments
FY-21, FY-22
Lead Unit: Equal Opportunity & Institutional Compliance; Human Resources
Status: 90% complete
DEI connective action: Offer professional employee growth opportunities (Equity).
FY-21 Update
All new and current university employees are required to take Vector Solutions on-line training on both Title IX and Discrimination Awareness to help maintain and provide a university environment that is free from discrimination on the basis of sex, including gender.

Employees received Discrimination Awareness in the Workplace training.

Cabinet received training for anti-bias, microaggression.
FY-21, FY-22
Lead Unit: Planning & Research
Status: 100% complete and ongoing
DEI connective action: Address equity issues; close achievement gaps in student success and completion (Equity).
FY-21 Update
Completed a comprehensive analysis regarding student responses to key BCSSE survey questions to better predict factors impacting third-semester retention rates. Shared results with Retention Working Group and SEMP Research team.

Enhanced term-over-term persistence rate analysis for first-time cohorts to include persistence by initial AGI range.

Continued efforts to ensure post-baccalaureate certificates are being awarded in a trackable and reportable manner.

Completed an in-depth analysis of "early alert form" recipients and their persistence and graduation rates. Shared results with Retention Working Group and SEMP Research team.

Piloted a text-message campaign to encourage students on a course waitlist to consider registering for the same course in a different term.
FY-21, FY-22
Lead Unit: Diversity & Inclusion; Human Resources
Status: 50% complete
DEI connective action: Support commitment to building a diverse and respectful community that values individual and group/social differences (Diversity).
FY-21 Update
A Diversity and Inclusion Educators Group was formed in September 2020 to bring together trainers in Human Resources, Student Affairs, and Diversity & inclusion to discuss and develop diversity training for employee populations. The group is working on adapting for the workplace, the Step Up intervention program for students.

The ADA-504 Steering Committee is working on a Blackboard Ally instructional guide for faculty to use in making more accessible their course materials.

The President's Cabinet has had three conversations on race since July 2021 facilitated by various faculty and administrators.

Campus Police received a session on raising awareness of micro and macro-aggressions and bias (implicit and explicit).
Stockton is dedicated to building a community that values differences of race, religion, gender, ethnicity, national origin, socio-economic status, affectional or sexual orientation, gender identity or expression, marital status, age, ability, or disability.
We accept our responsibility to create and preserve an environment that is free from prejudice and discrimination, and to take actions that affirm our commitment to inclusivity and diversity.
We strive for a campus where all of our students, faculty, and staff know they belong, regardless of their race and ethnicity, age, religion, disability, socio-economic status, gender expression, gender and sexual identity, national origin, culture, or ideological beliefs.
To support this vision, Stockton's curriculum and programs should reflect the diversity of our community and the wider world, and embrace inclusive teaching and learning styles. They should also foster a multicultural environment and cultural competence throughout the campus, and promote inclusive conversations concerning the advancement of the University. Finally, recruitment, hiring, and administrative practices should place high value on all aspects of diverse identities and experiences.
We will do this by developing strategies and tactics that:
Focus on recruiting, hiring, and retaining a high-quality and increasingly diverse faculty and staff.
Build enrollment strategies to reach students who have not previously seen Stockton as their academic home.
Ensure access to sufficient resources so that all students have the opportunity to participate in these foundational elements of Stockton's liberal arts education.
Restructure institutional aid to better address financial need, thereby spreading available funds across a larger population of financially disadvantaged students.
Intentionally create culturally affirming learning opportunities and spaces that foster a sense of belonging, safety, and wellness for all students.