Strategic Plan - Campus Community, Communication, & Shared Governance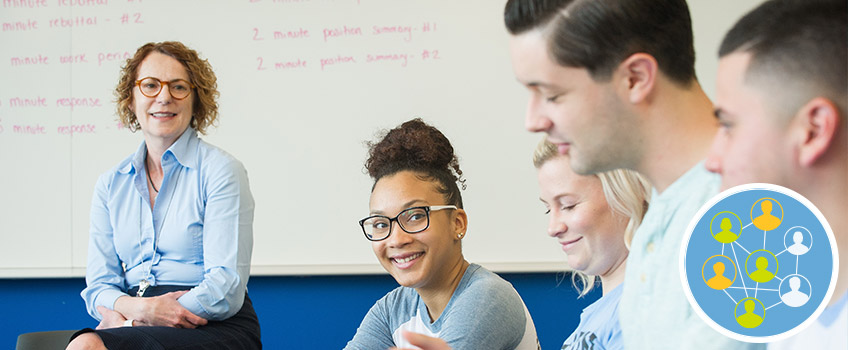 Implementation Goals & Accomplishments
FY-21, FY-22
Lead Unit: Athletics
Status: 0% complete
DEI connective action: Promote an open exchange of ideas (that) represent a multitude of voices and perspectives (Preamble).
FY-21 Update
Never got underway – will be pursued anew in FY22.
FY-21
Lead Unit: Executive Vice President
Status: 75% complete
DEI connective action: Curricular and co-curricular and interactional campus diversity as appropriate (Diversity).
FY-21 Update
Completed strategic development plans for each of the schools, which will be used to create fundraising campaign plans.

Completed various fundraising campaigns for campus partners and initiatives including Ospreys Give, campaigns for social justice and equity, First Ospreys, each of the schools, terrapin rescue, summer youth rowing program, various student organizations, black faculty and staff initiatives, the student relief fund and other.

Coordinated multiple campaigns and the Benefit on the Boardwalk event to raise funds for the Student Relief Fund in response to the COVID pandemic.

Implemented monthly tests of the Alertus system to ensure familiarity and troubleshoot issues. Sent 10 text alerts related to weather conditions and electrical outages.

Led 50th Anniversary Celebration Steering Committee and produced Anniversary theme, logos, website, collateral and communications.

Supported UROC and University COVID-19 messaging In print, social, web and video platforms through development and evolution of the Soar Safely, Ospreys! and Return to Campus campaigns.
New FY-22
Lead Unit: Student Affairs
Status: Begins in FY-22
DEI connective action: n/a
New FY-22
Lead Unit: Student Affairs
Status: Begins in FY-22
DEI connective action: Offer professional employee growth opportunities (Equity).
Stockton has always been independent and experimental and recognizes that our people are the core of its success.
The University values shared governance, and is committed to working closely with all campus constituencies to ensure that organizational structures and communication strategies continue to provide opportunities for productive discussion and collaboration. As the University embarks on the next five years, such conversations will support the ongoing dialogue necessary to continuously refine this plan's implementation.
Stockton has embraced, from the outset, our mission as a public institution dedicated to the service of southern New Jersey and all its residents. We have been able to grow over the last five decades because our community is resilient, and we value original thinking.
Nor is this growth simply responsive; it is—and will continue to be—proactive and strategic. Multiple entities work to marshal this energy, including the Student Senate, Faculty Senate, Faculty and Staff Unions, Provost's Council, Foundation Board, President's Cabinet, and Board Members. Together, we will hold true to our mission, and shape what we become.
We will do this by developing strategies and tactics that:
Collectively evaluate our academic and administrative structures to ensure we are as efficient and effective as possible.
Renew our commitment to shared governance and transparency.
Regularly share institutional updates and collaboratively assess our strategic planning process.
Empower our staff, alongside our faculty, students, and administration—to share in the governance of our institution.
Embrace vigorous conversation in an atmosphere of collegiality and respect