Strategic Plan - Campus Community, Communication, & Shared Governance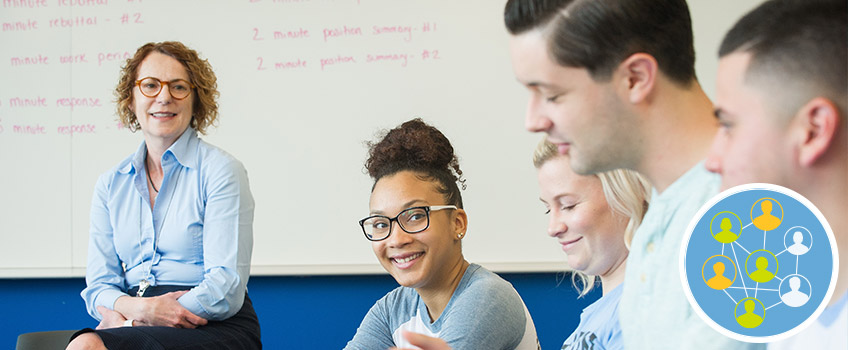 Implementation Goals & Accomplishments
Stockton has always been independent and experimental and recognizes that our people are the core of its success.
The University values shared governance, and is committed to working closely with all campus constituencies to ensure that organizational structures and communication strategies continue to provide opportunities for productive discussion and collaboration. As the University embarks on the next five years, such conversations will support the ongoing dialogue necessary to continuously refine this plan's implementation.
Stockton has embraced, from the outset, our mission as a public institution dedicated to the service of southern New Jersey and all its residents. We have been able to grow over the last five decades because our community is resilient, and we value original thinking.
Nor is this growth simply responsive; it is—and will continue to be—proactive and strategic. Multiple entities work to marshal this energy, including the Student Senate, Faculty Senate, Faculty and Staff Unions, Provost's Council, Foundation Board, President's Cabinet, and Board Members. Together, we will hold true to our mission, and shape what we become.
We will do this by developing strategies and tactics that:
Collectively evaluate our academic and administrative structures to ensure we are as efficient and effective as possible.
Renew our commitment to shared governance and transparency.
Regularly share institutional updates and collaboratively assess our strategic planning process.
Empower our staff, alongside our faculty, students, and administration—to share in the governance of our institution.
Embrace vigorous conversation in an atmosphere of collegiality and respect