Stockton News - March 9, 2018

WHAT WE'RE TALKING ABOUT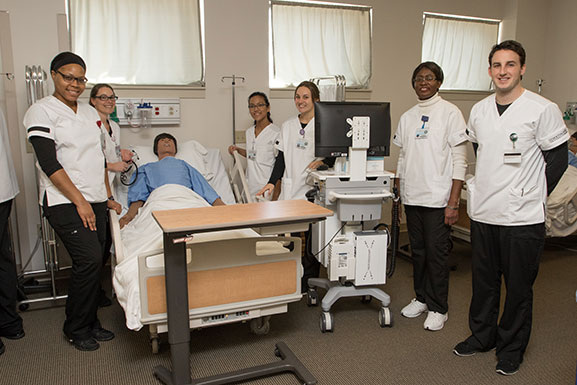 Manahawkin Expansion Welcomes Students, Simulators

Stockton
formally dedicated
the new 7,915 square-foot expansion to the University's Manahawkin location on March 8.
The expanded location, which will serve Stockton's nursing students, includes a six-bed Foundations of Nursing lab, complete with simulated patients and seven physical assessment examining rooms.

Video helps Spanish Speakers Apply for Passports
A video developed by Stockton students, faculty and staff is helping Spanish speakers apply for U.S. passports.
The project
, developed through Stockton's Diplomacy Lab, was led by Jessie K. Finch, assistant professor of sociology, and Merydawilda Colón, executive director of Stockton's Center for Community Engagement.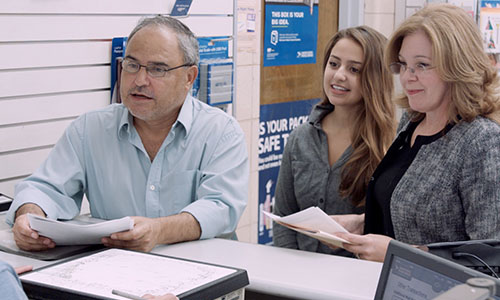 SPOTLIGHT ON
FRAME-WORTHY
Stockton Holds CSI Workshop for High School Students

Twenty high school students from Gloucester City High solved a "murder" at Stockton University on March 1 during a
mini-CSI reenactment
that showed them crime scene investigations are much different than what they see on television.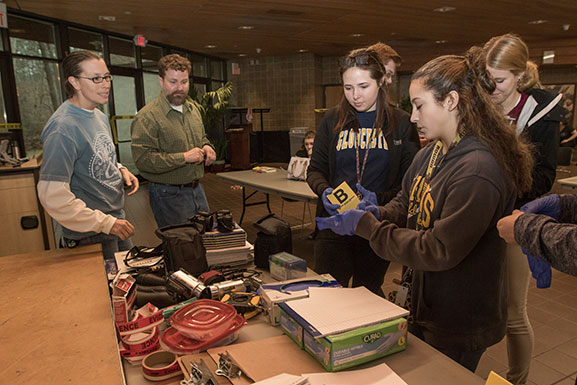 WHAT'S TRENDING #STOCKTONU
Facebook
–
#TransformationTuesday:
First is an aerial image of Stockton's Galloway campus during the construction of the Sports Center, which opened in 2000. The more recent image shows the addition
of the Stockton University Campus Center,
added in 2011, and the new Academic Quad currently under construction.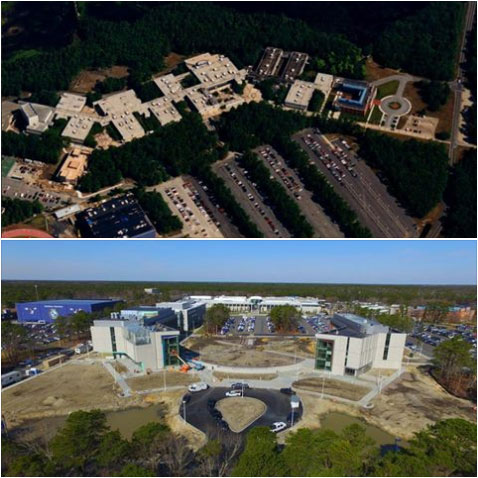 ROLE CALL
James Rodia '11 recently joined as the transfer coordinator and assistant director of Admissions. Rodia comes to Stockton with extensive higher education experience. Hepreviously served as the academic adviser for both University Advising Services and the department of Psychology at Rowan University in Glassboro, N.J. Rodia has a B.A. in Political Sciencefrom Stockton. "It is great to be back at Stockton and I am extremely excited and thankful for this wonderful opportunity," Rodia said. "Having been a transfer student myself, I am very much looking forward to helping and assisting both our current and perspective students in any way possible."
Destiny Talley '12 recently joined as an assistant director of Admissions.Talley brings with her over nine years of higher education experience. Most recently, Talley served as project director of the New Jersey Gaining Early Awareness and Readiness for Undergraduate Programs (GEAR UP) program at Salem Community College. Talley earned a B.A. in Criminal Justice from Stockton and a master's degree in Education from Washington State University. She is also a proud EOF graduate and first generation college graduate. "I am truly honored to return home [to Stockton] to provide an opportunity to uplift and help students succeed," Talley said.
FROM THE SIDELINES
Seniors Jared Lewis and Kaitlyn Dermen earned All-Atlantic Region accolades from the United States Track & Field and Cross Country Coaches Association. They are headed to the NCAA Division III Championships this weekend.
Men's lacrosse defender Colin Wharton was chosen as a Preseason DIII All-America Honorable Mention by Inside Lacrosse Magazine.
UPCOMING EVENTS

Spring 2018 - Take a Jitney Shuttle Tour to Stockton's Atlantic City Campus
Learn more about living and learning at Stockton in Atlantic City. Mobile tours will all leave from the Stockton Campus Center. The short version tours will be about one hour. Longer tours, which include a walking tour, will take about two hours.

Tour Dates:
March 21 – long – 10 a.m.
April 3 – long – 10 a.m.
April 17 – long – 2 p.m.
April 26 – long – 10 a.m.
For more information, contact Haley Baum or Brian Jackson.
Stockton News | View More News