Stockton News - April 6, 2018

WHAT WE'RE TALKING ABOUT
Stockton Commemorates 50th Anniversary of MLK's Assassination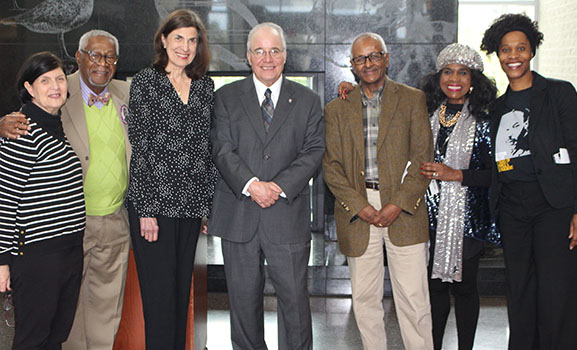 Stockton community
members
gathered in commemoration of the
50

th

Anniversary
of Dr. Martin Luther King Jr's
assassination on April 4
. The event, organized by Donnetrice
Allison, professor and coordinator of Africana Studies and professor of Communication Studies,

was held in the Campus Center Grand Hall.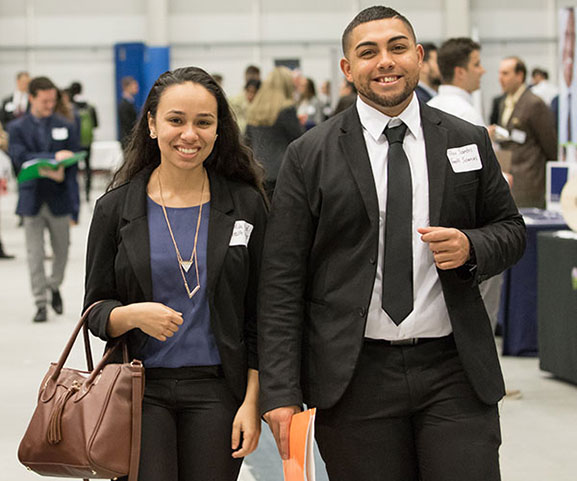 Career Fair Offers Opportunities for Students

Dozens of employers lined the aisles of the Sports Center at the annual spring Career and Internship Fairon April 3. Students met potential employers, representing casinos, hotels, social service agencies, law enforcement and heath care businesses and agencies, offering internship and employment opportunities. View the photo gallery.
Equal Means Equal: Promoting Women's Rights
On April 2, a screening of the film "Equal Means Equal" was held in the Campus Center Theater, followed by a panel discussion by Linda J. Wharton, professor of Political Science, who was also featured in the film, and Donnetrice Allison, professor and coordinator of Africana Studies and professor of Communication Studies. The film and discussion focused on women's rights. Watch event coverage on ourInstagram Story.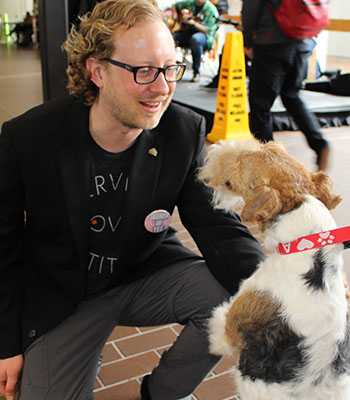 Wellness Day Features Healthy Lifestyle Tips
The Wellness Center hosted its annual
Wellness Day
on March 29 in the C-D Atrium. Stockton community members had the opportunity to learn health and wellness tips from Stockton and community groups. They were also able to visit the Holistic Health Conference to learn techniques including mindfulness, breath work and grounding. See
more
event coverage on
Instagram
.
Pictured left:
Nathan Morell
, assistant director of
Counseling Services, pets
a dog during Wellness Day.


Panel Focuses on History of Garment Workers in South Jersey
Associate Professor of Literature Adalaine Holton organized a
discussion panel
focusing on the history of garment workers in South Jersey on March 20 as part of Women's History Month. The event was part of the ongoing programming for the "Why the Humanities Matter Institute for Teachers."
AC UPDATE
The new Atlantic City residential complex will house more than 530 students in a variety of affordable campus apartments. Encourage your students to consider living in Atlantic City this fall!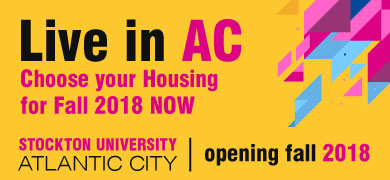 SPOTLIGHT ON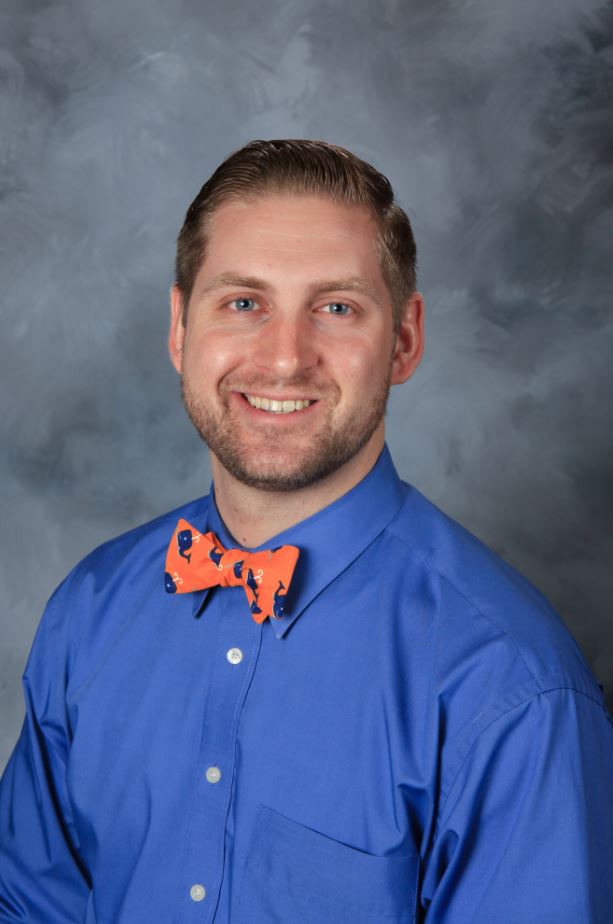 Joe Thompson, assistant director of Student Development and adviser to Fraternity and Sorority Life, was recently awarded the Order of Omega National Honor Society for Fraternities and Sororities Outstanding Professional Award at the Northeast Greek Leader Association Conference. Each year, students from across North America nominate their advisers and one adviser from each of the six regions is honored."I'm very proud of my students and what they continue to accomplish," Thompson said. "This award is more about them than it is about me. They make me happy to come to campus every day."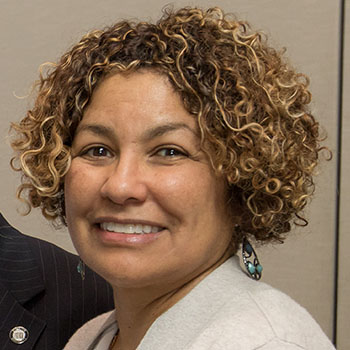 India Karavackas, director of the Office of Global Engagement,was appointed to sit on the Steering Committee for Engagement and Discourse, of the James Madison University's Summit Series on Cultivating the Globally Sustainable Self. The Summit Series is a multi-year, multi-institution initiative that brings together scholars, educators, practitioners, students and leaders from around the world to address some of the most pressing issues of today – conflict resolution, global education, human rights, religious and cultural understanding and sustainability.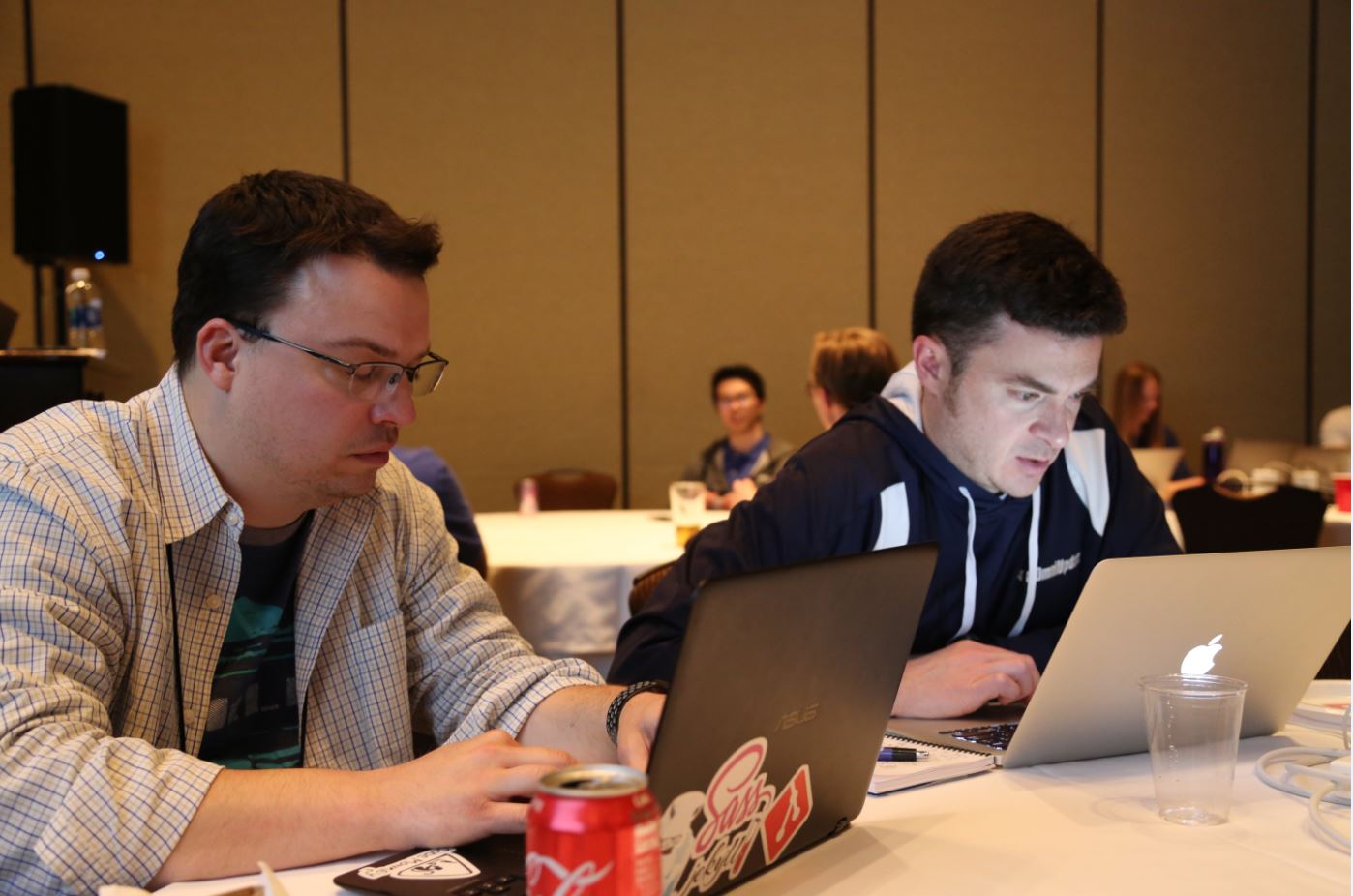 Joe D'Agostino
(pictured right), director of Web
Communications,
attended
the OUTC18 (OmniUpdate User Training Conference) in Anaheim,
Calif. from
March 26-30, where he presented on "The 5 Things to Know Before a Migration." In this session, D'Agostino shared Stockton's journey from a homegrown CMS to a successful content migration to OU Campus software.
D'Agostino and teammate Ryan Adkins, a web developer at Alabama A&M University, placed first in the annual conference Hackathon. Their invention, The Google Vision Gadget, leverages the Google Vision API to analyze images being inserted onto a webpage in OU Campus and suggests relevant keywords. Those keywords are then automatically applied to an image's alt tag for efficient and accurate accessibility and SEO (search engine optimizations) benefits.
"It was a great time and I learned a lot about OU Campus and higher education website best practices and trends that I'm very eager to see us implement on stockton.edu," D'Agostino said.
FRAME-WORTHY
Patrick Kennedy Visits Stockton, Calls for More Funding to Fight Addiction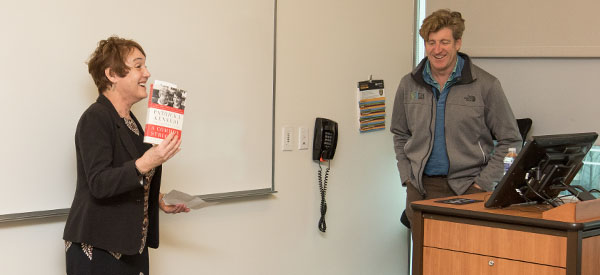 Former Congressman and mental health advocate Patrick J. Kennedy spoke to physical therapy doctoral students inAssociate Professor of Physical Therapy Lee Ann Guenther's Community Wellness class on March 29. Kennedy addressed the current opioid epidemic engulfing the United States and the need for more funding and attention on mental health. He also shared his own struggles with addiction with the class. View the photo gallery.
Narratives on Positive Aging

On March 24, Lisa Cox, professor of Social Work, and her graduate level Aging: Advanced Practice Social Work class welcomed five older adult writers who contributed to the book, Narratives on Positive Aging: Recipes for Success. The book, edited by Cox with substantial assistance from chapter authors David Burdick, director of the Stockton Center for Successful Aging (SCOSA) and professor of Psychology, and Gina Maguire, program assistant and coordinator of SCOSA Older Adult Programs in Ocean County, was published last fall.
WHAT'S TRENDING #STOCKTONU
Facebook
: Beau Hancock, assistant professor of Dance, continues to move Stockton Dance across the globe.
Hancock performed in Bulgaria last week to share American dance with a global audience at the Spotlight USA Festival.
Twitter
:
See coverage of
Shark Week on Twitter.
Snapchat
:
Stockton's Service-Learning
Bonner Leaders planned a prom for children with disabilities at the Noyes Arts Garage of Stockton University. They partnered with the Noyes Museum and The Arc of Atlantic County.
FROM THE SIDELINES
Stockton Community Shows Why it's 'Stockton Strong'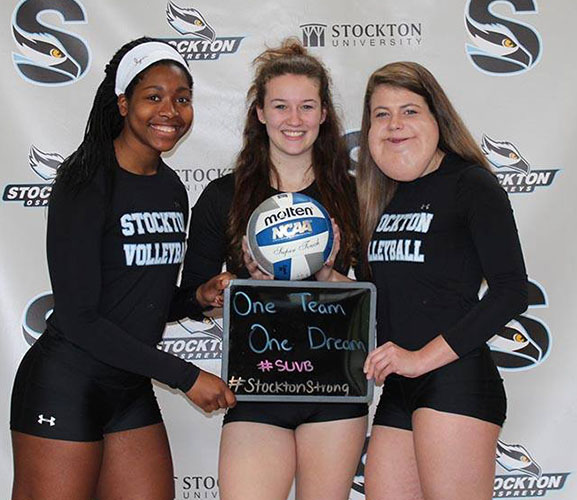 Stockton Athletics hosted the second annual Stockton Strong event in honor of NCAA Division III week from April 2-8. Stockton students, faculty and staff were photographed with hand written signs showcasing why they're proud to be Ospreys. See more photos from the event.
Nineteen Players Earn NFHCA Aacdemic Honors
Nineteen members of the Stockton University
field hockey team
qualified for the Zag Field Hockey/NFHCA Division III National Academic Squad as compiled by the National Field Hockey Coaches Association.
ROLE CALL
Did You Know?
Stockton now offers University employees and all members of their households access to the Deer Oaks
Employee Assistance Program
(EAP), a free and confidential program that offers a wide variety of counseling, referral and consultation services. Did you know Stockton's EAP provides services and resources on daily living?
Learn more
.
UPCOMING EVENTS
Wednesday, May 2 – Academic Quad Ribbon Cutting Ceremony

Thursday, May 17 – Stockton Center on Successful Aging's (SCOSA) Annual Festival

Spring 2018 - Take a Jitney Shuttle Tour to Stockton's Atlantic City Campus
Learn more about living and learning at Stockton in Atlantic City. Mobile tours will all leave from the Stockton Campus Center. The short version tours will be about one hour. Longer tours, which include a walking tour, will take about two hours.

Tour Dates:
April 17 – long – 2 p.m.
April 26 – long – 10 a.m.
For more information, contact Haley Baum or Brian Jackson.
Stockton News | View More News