Stockton News, June 21, 2018

WHAT WE'RE TALKING ABOUT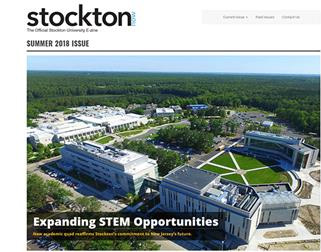 Add Stockton Now to Your Summer Reading List
The summer issue of Stockton Now, the University's digital magazine, hit inboxes this week!
Read more about the new academic quad expansion, research opportunities and inspiring alumni stories. From full-time jobs to graduate school, members of our Class of 2018 share their post-graduation plans. Find out where they are headed!
AC UPDATE
AtlantiCare to Open Urgent Care Center at Stockton University Atlantic City
AtlantiCare will open its first Urgent Care Center in Atlantic City at the site of the new Stockton University Atlantic City campus in September, officials from Stockton and AtlantiCare announced on June 20.
---
Take a Jitney Shuttle Tour to Stockton's Atlantic City Campus
Learn more about living and learning at Stockton in Atlantic City. Mobile tours will all leave from the Campus Center. The following tours include a walking tour and take about two hours.
SPOTLIGHT ON
Sowers Named to Working Group for Para-Equestrian Disciplines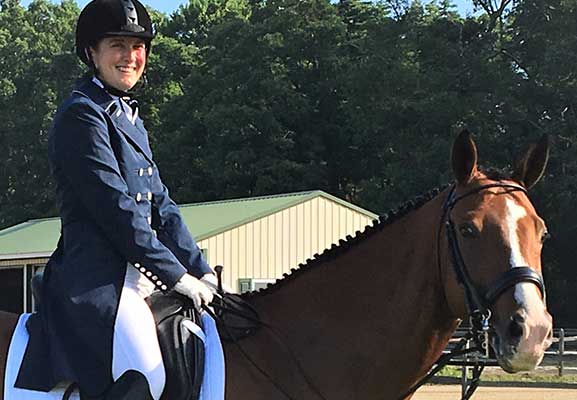 Kerri Sowers, assistant professor of Health Sciences, was named by the US Equestrian (United States Equestrian Federation or USEF), the National Governing Body for Equestrian Sport, to the Fédération Équestre Internationale (FEI) Classification Working Group for Para-Equestrian Disciplines on June 8.
"I got involved in helping out with para-athletes as a groom and handler for horses about 15 or more years ago," Sowers said. "Most classifiers are either physical therapists or medical doctors depending on the sport. After I obtained my DPT degree, I started the education process to become a classifier."
The FEI Classification Working Group determines whether an athlete has an eligible health condition or impairment to qualify for an FEI classification through a thorough review of application and medical documentation submitted by the athletes. This group was established to oversee activities pertaining to the classification of athletes competing in para-equestrian dressage and para-equestrian driving.
Sowers is a FEI Level 2 Classifier for para-equestrian sport and a USEF National Classifier. She also serves on the USEF Adaptive Sports Committee and the USEF License and Official PE Working Group. In addition to her experience as a classifier, Sowers is an accomplished dressage rider who has competed successfully through the FEI levels.
"It's a small group for international classifiers for the equestrian sports, about 22 FEI level classifiers from around the world," Sowers said. "Four of us make up the Classification Working Group, so I will join classifiers from Australia, the United Kingdom and Czech Republic. I will also be one of the two classifiers officiating at the World Equestrian Games, which will be held in September in Tryon, N.C."
"It's an amazing experience to travel the world and work with some really exceptional athletes. I also get the chance to collaborate with physiotherapists and medical doctors who are all fantastic people that are dedicated to the sport and to advancing sport opportunities for those with a physical impairment," Sowers said.
Sowers' research focuses on stress, fatigue and quality of life for individuals diagnosed with Primary Immunodeficiency, and on balance and movement assessment of para-equestrian athletes. "I get to combine my job and my passion, and I'm so thankful that Stockton is supportive of that!" Sowers said.
FRAME-WORTHY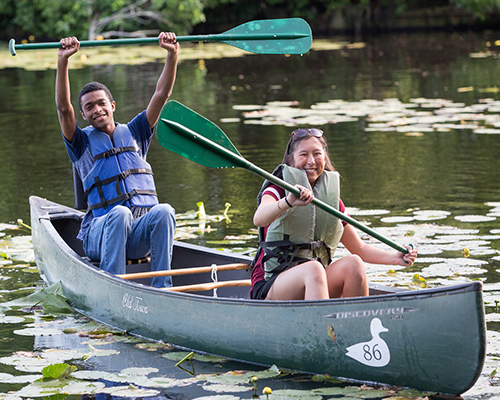 TRANSFERmation
Thirty transfer students got a warm welcome to Stockton with three days of bonfires, team-building activities and leadership presentations from June 17-19. The new pilot program, TRANSFERmation, provides transfer students with the opportunity to begin their Stockton career with a community of new friends while developing teamwork and leadership skills.
WHAT'S TRENDING #STOCKTONU
Facebook: #WildlifeWednesday: Biology graduate Franco Franchina has found a niche that blends his education in horticulture and herpetology (reptiles and amphibians). Check out his new shop Flora Fauna opening in Philadelphia.
UPCOMING EVENTS