Stockton News, July 5, 2018

WHAT WE'RE TALKING ABOUT
Stockton's 305 State-Funded Positions Restored
In
an
email sent to faculty and staff on July 2, Stockton President
Harvey Kesselman
announced that Stockton has been able to restore 305 state-funded positions as part of the University's central appropriation from the State following the approval of New Jersey's Fiscal Year 2019 Budget by the State legislature and Governor Phil Murphy.
Kesselman wrote that Stockton now has 1,069 state-funded positions as compared to the 764 number proposed by Murphy in March 2018.
"On behalf of the entire Stockton community, I would like to particularly thank Senate President Steve Sweeney for his unshakable support of this restoration, and Senator Troy Singleton and Assemblyman Vince Mazzeo for sponsoring the budget resolutions restoring Stockton's positions," Kesselman wrote. "Moreover, I am grateful for the overwhelming and bipartisan support we received from so many members of the Senate and Assembly, and I also want to thank the Governor and his staff for their endorsement."
Kesselman also acknowledged
Vice President
for Administration and Finance
Michael Angulo
for "his outstanding work in securing the many legislative meetings" in an effort to restore those positions, as well as Cabinet members and their staff for providing information requested by legislators and other government officials during budget deliberations. Kesselman also thanked Stockton deans, the leadership of the Faculty Senate and
union, as well as faculty and staff
who participated in meetings and other activities.
"
I cannot overstate the importance of these meetings and activities as they provide legislators with the information they need to make decisions, and it solidifies Stockton's
reputation as a 'go to' institution and one of the most important resources in our State," he wrote.
Register Your Vehicle(s) for the 2018-2019 Academic Year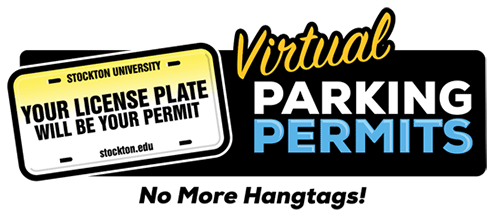 Starting Sept. 1, 2018, Stockton will no longer be utilizing parking hangtags or stickers. Your license plate will be your permit. In line with evolving technology and sustainability, the University is using license plate recognition technology to monitor parking on the Galloway campus.
Everyone is required to re-register their vehicle(s) for the 2018-19 academic year. Although the new system may self-propagate the fields from the old system once your license plate has been entered, please have your vehicle information for reference. You may register up to 10 vehicles, although only one vehicle may be on campus at a time. Answers to questions and information regarding this new system can be found at
stockton.edu/parking
.
AC UPDATE
Facebook: Check out our countdown to the opening of #StocktonAC
---
Take a Jitney Shuttle Tour to Stockton's Atlantic City Campus
Learn more about living and learning at Stockton in Atlantic City. Mobile tours will all leave from the Campus Center. The following tours include a walking tour and take about two hours.
Tour Dates:

July 10 – 10 a.m.
July 17 – 3 p.m.
July 31 – 11 a.m.
For more information, contact Haley Baum or Brian Jackson.
SPOTLIGHT ON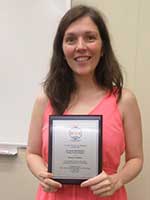 Deeanna Button
, associate professor of Criminal Justice, was named the 2018
Benjamin Mendelsohn Young Victimologist Award
recipient by the World Society of Victimology at the International Symposium on Victimology hosted by the City of Hong Kong University in Hong Kong from June 11-14.
The award is presented in remembrance of Mendelsohn, a pioneer in victimology and is awarded to a young victimologist who has made promising contributions in the field.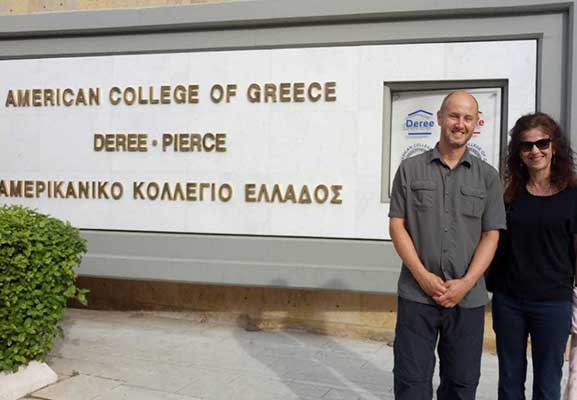 Daniel Moscovici
, associate professor of Environmental Studies & Sustainability, recently presented "Adirondack Park and Preserve: 4 Waves to Sustainable Balance" at the American College of Greece-Deree (ACG-Deree) in Greece.
The lecture was part of the B.S. in Environmental Science/Studies program in the Environmental Science Seminar at ACG-Deree. Moscovici's presentation investigated historical environmental destruction and subsequent land-use policies enacted over the last 400 years in the Adirondacks Park & Preserve – America's largest park and preserve in the lower 48 states.
Moscovici was invited to present after attending one of the Faculty Resource Network trainings while he was on sabbatical in Athens last year.
Moscovici and
Emma Witt
, assistant professor of Environmental Studies, recently published a chapter in the book,
Active Learning Strategies in Higher Education: Teaching for Leadership, Innovation, and Creativity,
that was edited by professors from ACG-Deree.
Moscovici is in the process of developing a 7-9 day field study tour that will take Stockton students to Athens in Spring 2019 in a GNM 4000 level course called "Greek to Me."
"I can't wait to return and I look forward to continuing the partnership and exchanges between Stockton and ACG-Deree in the coming years for faculty and students," he said.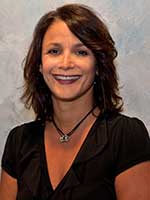 As a new contributor to Shore Local Magazine,
Donna Albano
, associate professor of Hospitality & Tourism Management Studies, wrote the article, "New Jersey, Wine and Summertime," which was published on Shore Local.
Albano writes about the New Jersey wine industry and promotes Stockton's 2
nd
Annual Pinelands Summer Short Course on Thursday, July 19.
FRAME-WORTHY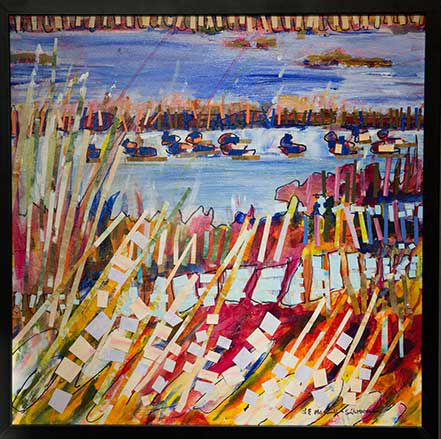 The
Noyes Signature Artist Exhibition
showcases the work of 10 artists, all members of the Noyes Museum of Art at Stockton University, which runs through Sept. 2 at
Kramer Hall in Hammonton.
Artist Lucrecia McGuff Silverman painted the acrylic collage, "Ducks in Salt Marsh," pictured left.
WHAT'S TRENDING #STOCKTONU
Twitter: Cooper Rossner '18 #StocktonU is carving a legacy of conservation—to preserve the past as an ambassador for #decoy carving and to support the science preserving populations of shorebirds. Learn about Cooper and his craft in the latest issue of Stockton Now.
FROM THE SIDELINES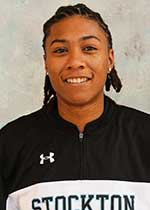 Former Stockton women's basketball player
Sasha Williams
recently
signed to play
for a professional team in Spain. Williams signed with Tirso Igualatorio, which is located in Santander, in the Cantabria region on the north coast of Spain. She will head to Spain in September to join the team.
Williams finished her four-year career at Stockton at the end of the 2017-18 and received her bachelor's degree from the University in May. The 6-2 forward was voted NJAC Defensive Player of the Year in all four of her seasons at Stockton and moved into second in NCAA Division III history with 547 blocked shots.
ROLE CALL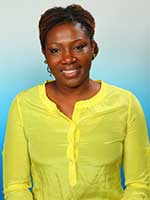 Stockton named
Devin Jefferson
as the University's
new head women's basketball coach
. Jefferson brings 10 years of college coaching experience to Stockton, where she will succeed
Joe Fussner
, who retired after 26 seasons on the Osprey bench. Jefferson becomes the seventh coach in the 47-year history of the Stockton women's basketball program.
"I am honored to be the next women's basketball coach at Stockton University. I would like to thank Stockton athletic director
Kevin McHugh
for this opportunity," Jefferson said. "The program is in an exciting place and I look forward to meeting my team and getting to know all of them."
---
Vice President for Student Affairs
Christopher Catching
recently reorganized the Division of Student Affairs in order to focus on the inclusive engagement, retention and wellness of Stockton's student community. Effective July 1, the following four assistant vice presidents now provide leadership for the division's strategic teams:
·
Pedro Santana
, AVP, Division Administration and Strategic Initiatives
·
Stephen Davis
, AVP, Inclusion and Wellness/Dean of Students
·
Craig Stambaugh
, AVP, Engagement and Community Development
·
Walter Tarver
, AVP, Transitions and Retention
UPCOMING EVENTS
Thursday, July 19 - Pinelands Summer Short Course 2018
Summer 2018 - "Salute to Stockton" Lecture Series