Stockton News, August 9, 2018

WHAT WE'RE TALKING ABOUT
Trustees Approve Purchase of Property in Atlantic City
The Stockton University Board of Trustees on Aug. 8 authorized moving forward with a purchase agreement with TJM Properties for the former Atlantic Club property near the new Atlantic City campus that will open in September.
AC UPDATE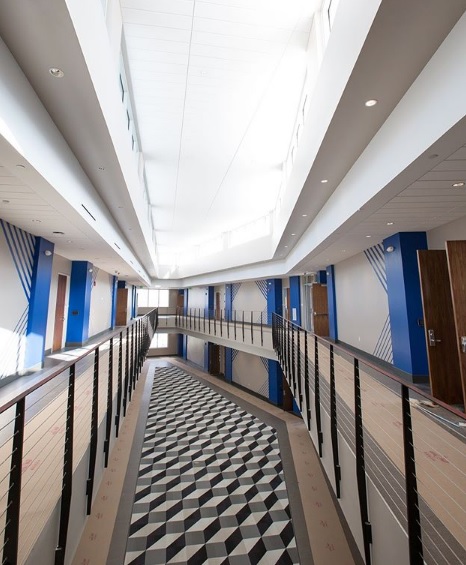 Head over to our Instagram feed (@StocktonUniversity) to view a photo reveal offering inside looks of the Atlantic City campus's academic and residential buildings. (pictured left)
---
Save the Date! Join Us for this Historic Event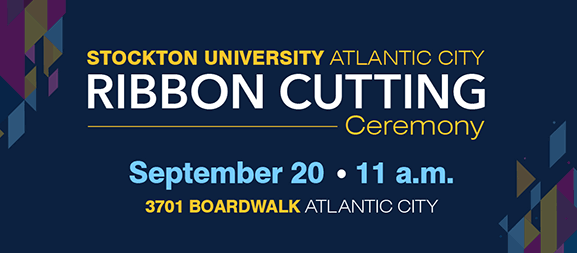 SPOTLIGHT ON
Stockton Polling Institute Invited to Share Research with Cornell University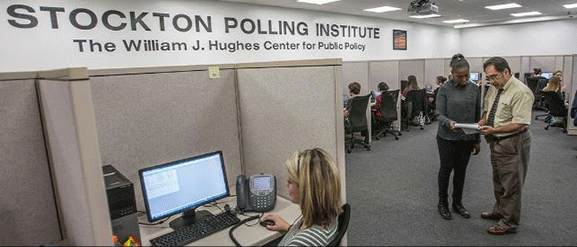 Polling data from the Stockton Polling Institute in the William J. Hughes Center for Public Policy is being made available to researchers through a national survey research archive.
The Roper Center for Public Opinion Research at Cornell University – one of the world's leading archives of social science data – invited the Stockton Polling Institute to contribute data to Roper's archive of more than 23,000 polling datasets. Roper makes the data available to researchers to broaden public understanding of polling and to promote high research standards. The data collected by Roper come from surveys that used representative samples and were conducted according to best practices.
The Polling Institute has submitted data to Roper from two statewide New Jersey polls conducted in the spring of 2018 on economic and policy issues.
"The invitation by Roper to archive our research reflects the growing maturity and influence of the Polling Institute," said Michael W. Klein, interim executive director of the Hughes Center. "My staff and I are very proud of this distinction."
The center established the Polling Institute in September 2012. The operation is managed by Senior Research Associate John Froonjian. More than 700 polling interviewers, the majority of whom have been Stockton students, have worked in the Polling Institute's N-Wing call center. The institute is scheduled to poll in New Jersey's U.S. Senate race and in the 2
nd
and 3
rd
Congressional Districts this fall.
FRAME-WORTHY
Civil Rights Attorney's Briefcase Donated to Stockton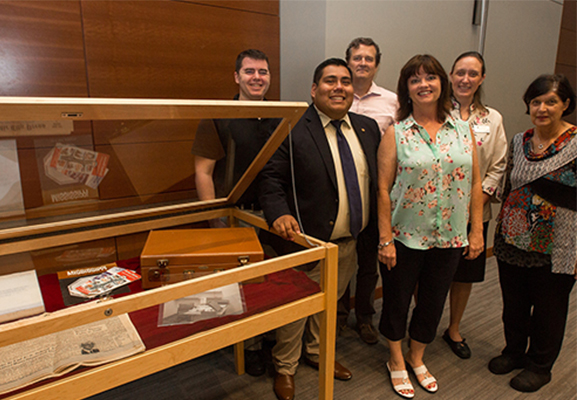 Heather Perez
of the Library's Special Collections, and intern
Brendan Honick
recently shared the
stories behind the late James Cooper's briefcase
filled with documents that were
donated to Stockton
. Cooper was a lawyer from Atlantic City who in 1966 traveled south with the president's defense fund to represent people charged under Civil Rights offenses.
WHAT'S TRENDING #STOCKTONU
Facebook: #NationalOysterDay: When you eat oysters at restaurants on Long Beach Island, you are helping to restore the bay ecosystem. The Stockton University Marine Field Station is a partner in the Follow the Shell project that recycles oyster shells back into the bay.
Instagram: Check out coverage from Hammonton by the Noyes Museum's Jenavieve Coulon and Ashley Bradley of the Fringe Fest and Peach Party.
ROLE CALL
Provost & President for Academic Affairs Lori Vermeulen recently announced the following changes in Academic Affairs:
Lisa Calamidas is returning to her faculty role after serving as interim dean of the School of Health Sciences over the past year.
Peg Slusser will serve as dean of the School of Health Sciences beginning Aug. 20.
Ed Walton is returning to his faculty role after serving as interim associate dean of the School of Health Sciences.
Heather Watkins is taking on a new role as staff support to Michelle McDonald, associate vice-president for Academic Affairs and chief officer for Academic Planning, Atlantic City.
Brenda Sterling
will become the administrative assistant to the dean for the School of Health Sciences.
OSPREY NOTES
Host Families Needed
Stockton is entering its fifth year of partnership with Universidad del Rosario (UR) in Colombia. Faculty and staff are invited to serve as host families for UR students. If you are interested in learning more about the benefits and obligations of hosting one or two of these students, please call India Karavackas, director of the Office of Global Engagement, at 609-626-3537.
UPCOMING EVENTS
Saturday, August 25 - Stockton Day at Steel Pier in Atlantic City
---
Summer 2018: "Salute to Stockton" Lecture Series