Stockton News, August 16, 2018

WHAT WE'RE TALKING ABOUT
Congressional District 2 Candidates to Debate at Stockton University
Major-party candidates in the 2nd Congressional District election have agreed to meet in a debate on the Stockton University campus on Wednesday, Oct. 10.
Grant Approved for African American Cultural Heritage Short Course
The Stockton University Office of Continuing Studies has received a $10,000 grant from the New Jersey Historical Commission (NJHC) to support an African American Cultural Heritage Short Course proposed for the fall of 2019.
AC UPDATE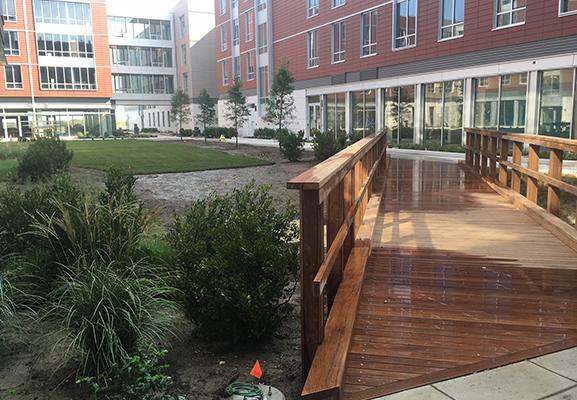 Who's ready to take a stroll through the new residential quad at Stockton University Atlantic City?
---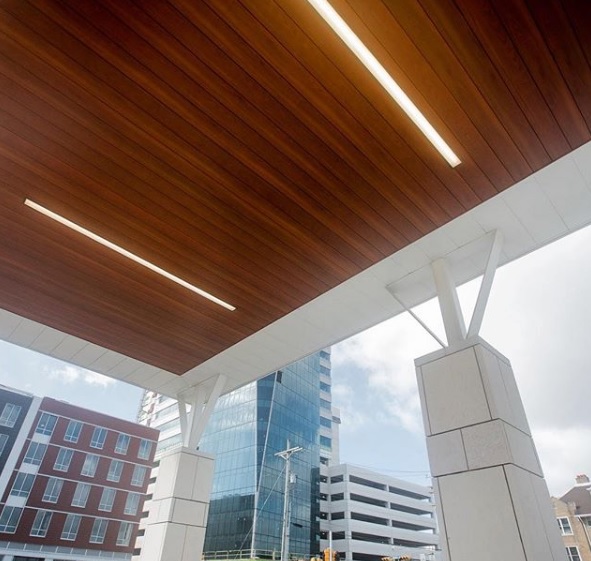 Instagram: Standing outside the entrance to the #StocktonAC academic building(pictured left), you'll find subtle similarities to the architecture of the Galloway campus. Check out our previous posts from more views of the new campus.
---
Save the Date! Join Us for this Historic Event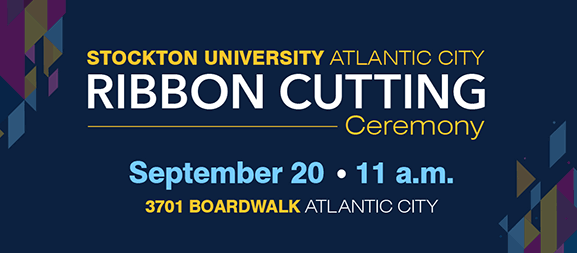 SPOTLIGHT ON
Naz Onel, assistant professor of Business Studies, published "Tell me your story and I will tell you who you are: Persona perspective in sustainable consumption" in Psychology & Marketing. Onel also recently published a book chapter titled "Green Business: Not Just the Color of Money" in Translating National Policy to Improve Environmental Conditions Impacting Public Health through Community Planning.
---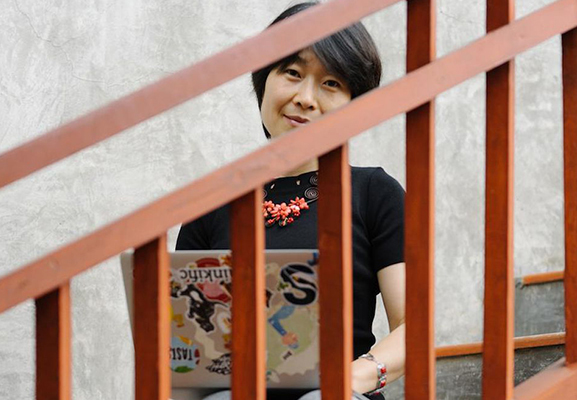 Ai Zhang, associate professor of Communications, was featured in Forbes for her work both inside and outside of her classroom walls-bringing purpose and meaning from the world for her growth, to her audience, and back to her students.
"My growth within the last year has surpassed all that I had accomplished through several decades of formal education. And the best part is, I fell in love with the person that I have become-and I feel alive again," said Zhang. "This change is how I envision the future of education and the role of educators. We all have expertise that can change, transform, and save lives. The possibilities of building classrooms outside of our formal learning environment motivate me every day."
FRAME-WORTHY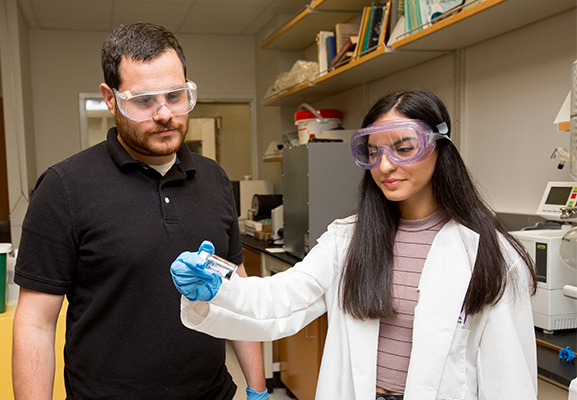 Yeyraliz Ortiz (right), a rising senior at Mainland Regional High School, never thought she was good at science. That belief changed when she met Steven Kalman (left), assistant professor of Chemistry, as the first chemistry apprentice through the Army Research and Engineering Apprenticeship Program (REAP) at Stockton University.
Since June, Ortiz has been working with Kalman in his laboratory, gaining hands-on experience in inorganic chemistry projects that have applications in the pharmaceutical industry and specialty applications in flavor and fragrance science.
Plenty of metal catalysts exist for chemists to perform organic reactions, but they're expensive. Kalman and Ortiz have been working to make new nickel compounds as less expensive alternates to the commonly used platinum, rhodium and ruthenium metals.
Kalman applied and secured funding from the Army Educational Outreach Program to host the REAP program at Stockton providing a unique opportunity to students from underrepresented populations to work as science apprentices.
WHAT'S TRENDING #STOCKTONU
Twitter: There's a rainbow in front of the Unified Science Center 2. No, wait, that's produce from the #StocktonU Sustainable Farm. You can't beat #JerseyFresh.
UPCOMING EVENTS
Saturday, August 25 - Stockton Day at Steel Pier in Atlantic City
---
Summer 2018: "Salute to Stockton" Lecture Series
---
Monday, September 17 -Constitution Day
---
Thursday, September 20 -Stockton Atlantic City Ribbon Cutting Ceremony