Stockton News - Friday, Sept. 27, 2019
WHAT WE'RE TALKING ABOUT
Center To Preserve History of Jewish Farming Colony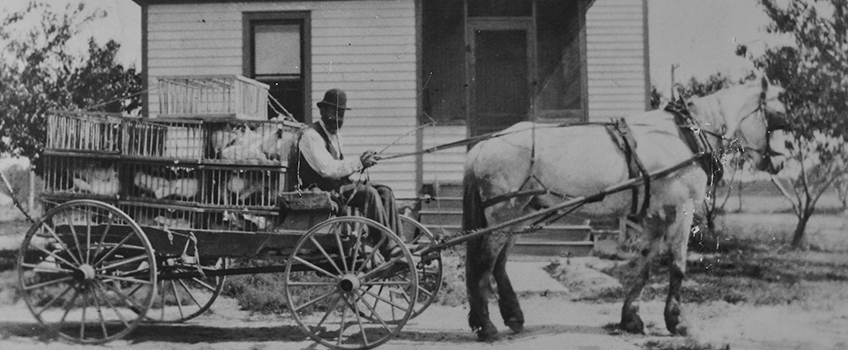 Gifts from two generous donors have helped establish a new center at Stockton University that will preserve and share the history of the first successful Jewish farming colony in America.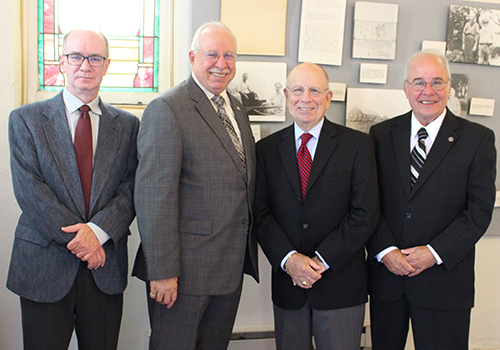 The Alliance Heritage Center was formally announced Sept. 26 at a ceremony in the chapel at the Alliance Cemetery in rural Norma, Salem County.
Photos and documents from the early Alliance Colony, founded in 1882, are displayed in the chapel and will become part of a new virtual museum coordinated by Stockton. To date some 500 photos, deeds, memoirs, letters, farming tools and other memorabilia have been collected from descendants and will be digitized through Stockton's Special Collections library.
Thomas Kinsella, a professor of Literature at Stockton, will serve as the director. Two recent Stockton graduates, Ray Dudo of Mays Landing and Sara Brown of Estell Manor, are the first two research fellows.
---
New-Student Enrollment Increases 2% for Fall 2019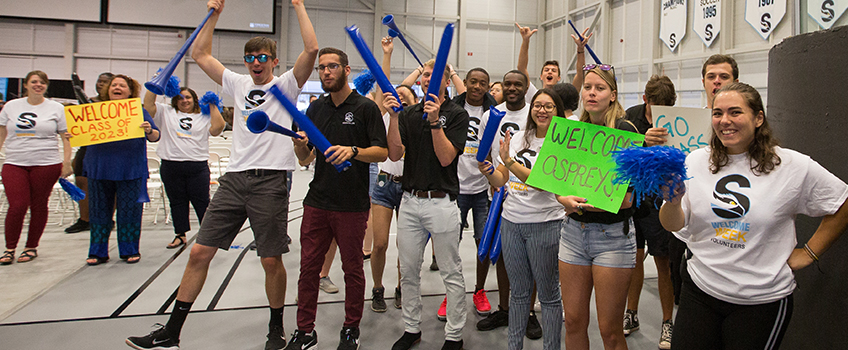 Enrollment of new students at Stockton University increased 2% for Fall 2019, putting the University on target to exceed its goal of 10,000 students by 2020.
More than 9,900 undergraduate and graduate students are enrolled for the fall, including nearly 8,900 undergraduates and over 1,000 graduate students. Stockton achieved a 2% increase in new students, which includes more than 1,500 freshmen, 1,100 transfer students and 400 graduate students.
---
Student Voting Rate Up 22.1%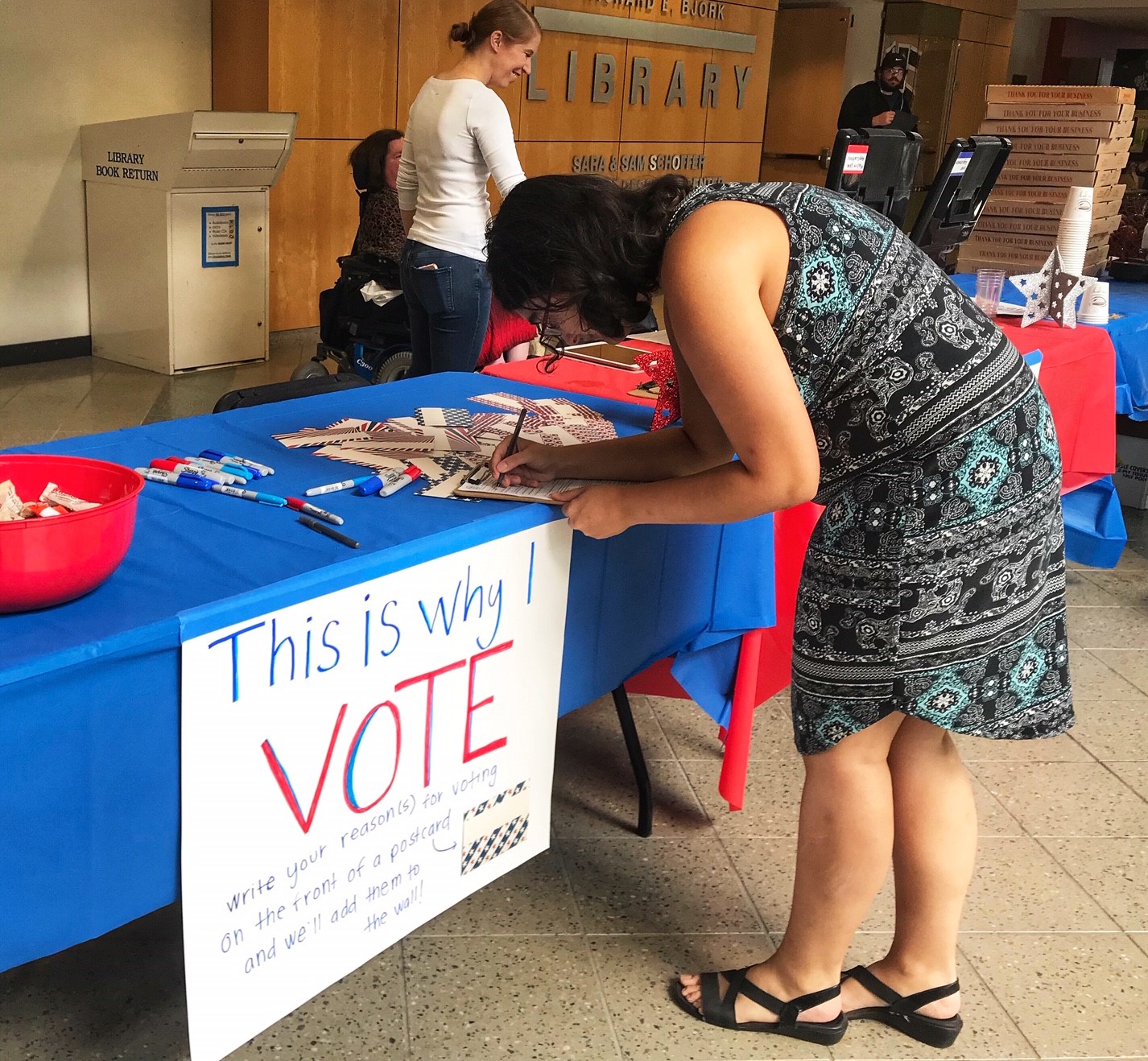 According to a recent report by the National Study of Learning, Voting and Engagement (NSLVE), the overall voting rate of students at Stockton University increased from 14.0 percent in 2014 to 36.1 percent in 2018, an increase of 22.1 percentage points.
The report also showed that among Stockton students registered to vote, turnout increased 24 percent from 20.5% in 2014 to 44.5% in 2018. Stockton's voter registration rate rose 12.6 percent from 68.4% in 2014 to 81.0% in 2018.
STOCKTON UNIVERSITY ATLANTIC CITY
Catch a Movie Tonight at Stockton Atlantic City
"Fall Cinema in the City" is featuring Late Night at 8 p.m. tonight, Sept. 27, in the Stockton University Atlantic City residential classrooms B119/120. Attendees are asked to bring their Stockton IDs.
SPOTLIGHT ON
Hemple Wins Award to Attend National Gerontology Conference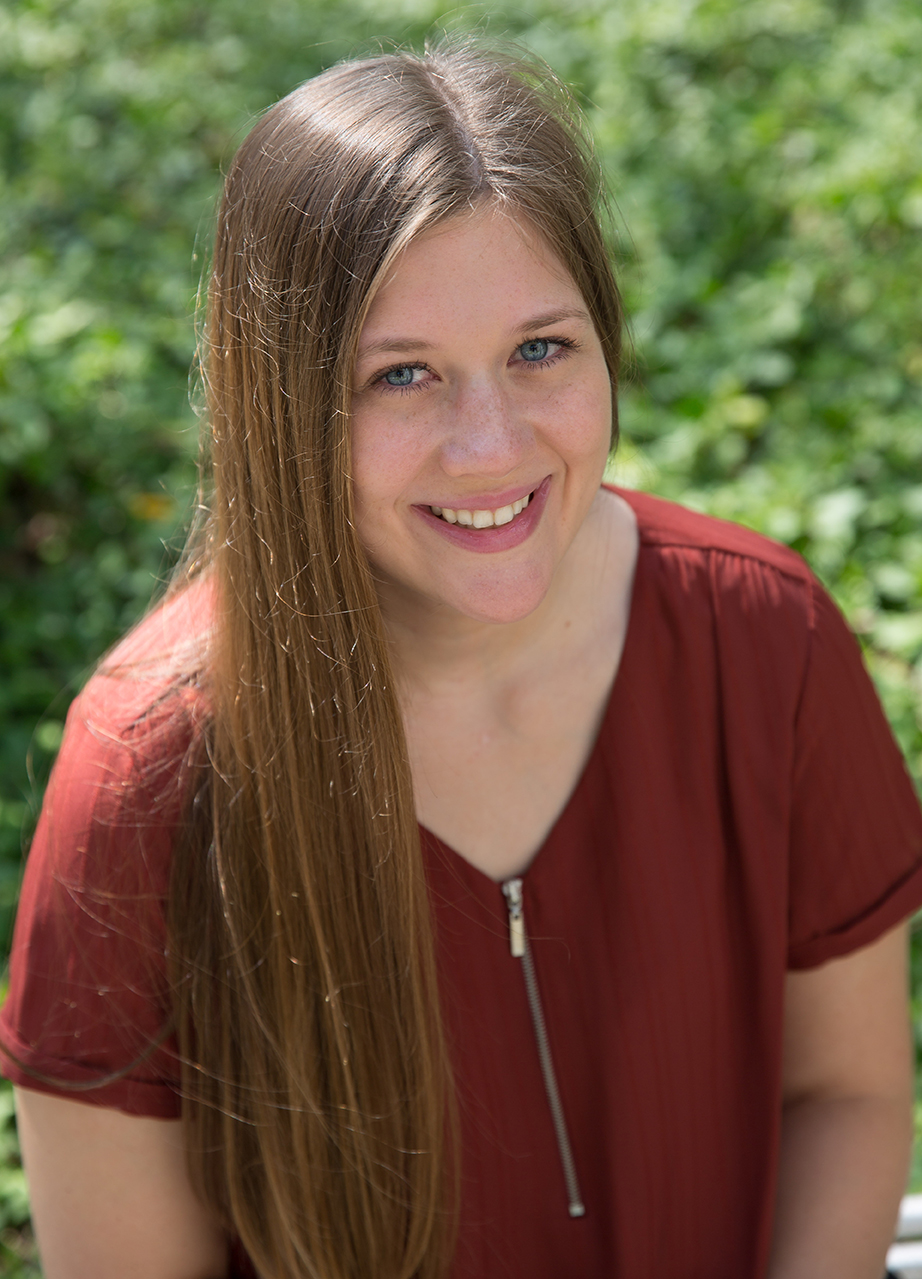 Jessica Hemple, senior Health Sciences major and Gerontology minor at Stockton University, was one of 10 students internationally selected to receive a James McKenney Student Travel Award from the Academy for Gerontology in Higher Education (AGHE) to attend AGHE sessions at the Annual Meeting of the Gerontological Society of America (GSA), Nov. 13-17, in Austin, Texas.
Hemple of Millville will attend AGHE-sponsored sessions, including the Teaching Institute, "From 18 to 108: What Teaching and Training Could Look Like at an Age-Friendly University (AFU);" the Business Meeting where the McKenney Award recipients will be acknowledged and introduced; the Clark Tibbitts Award Lecture by David Burdick, SCOSA director and professor of Psychology at Stockton; the Presidential Symposium on AFU; and other GSA and AGHE events designed to support future leaders in gerontology.
FRAME-WORTHY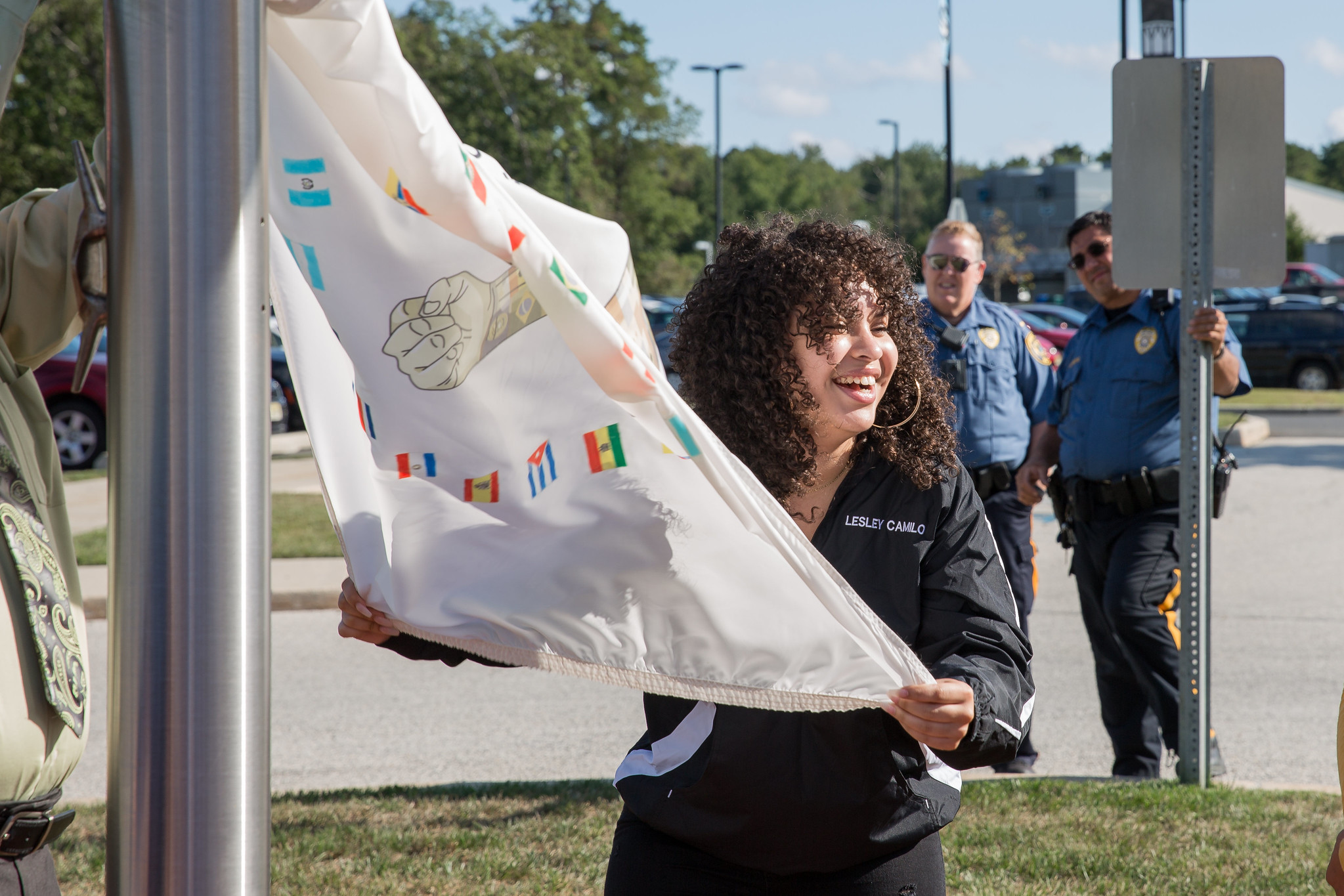 Stockton Celebrates Hispanic Heritage Month Sept. 15-Oct. 15
Stockton University is celebrating Hispanic Heritage Month Sept. 15-Oct. 15 with a variety of events including lectures, a Fall Fest, a viewing of the movie Selena, and more.
A flag raising ceremony was held on Sept. 18 to kick-off the festivities and a reception followed.
View a schedule of Hispanic Heritage Month events here.
Check out a photo album from the flag raising ceremony, and an Instagram highlight.
WHAT'S TRENDING #STOCKTONU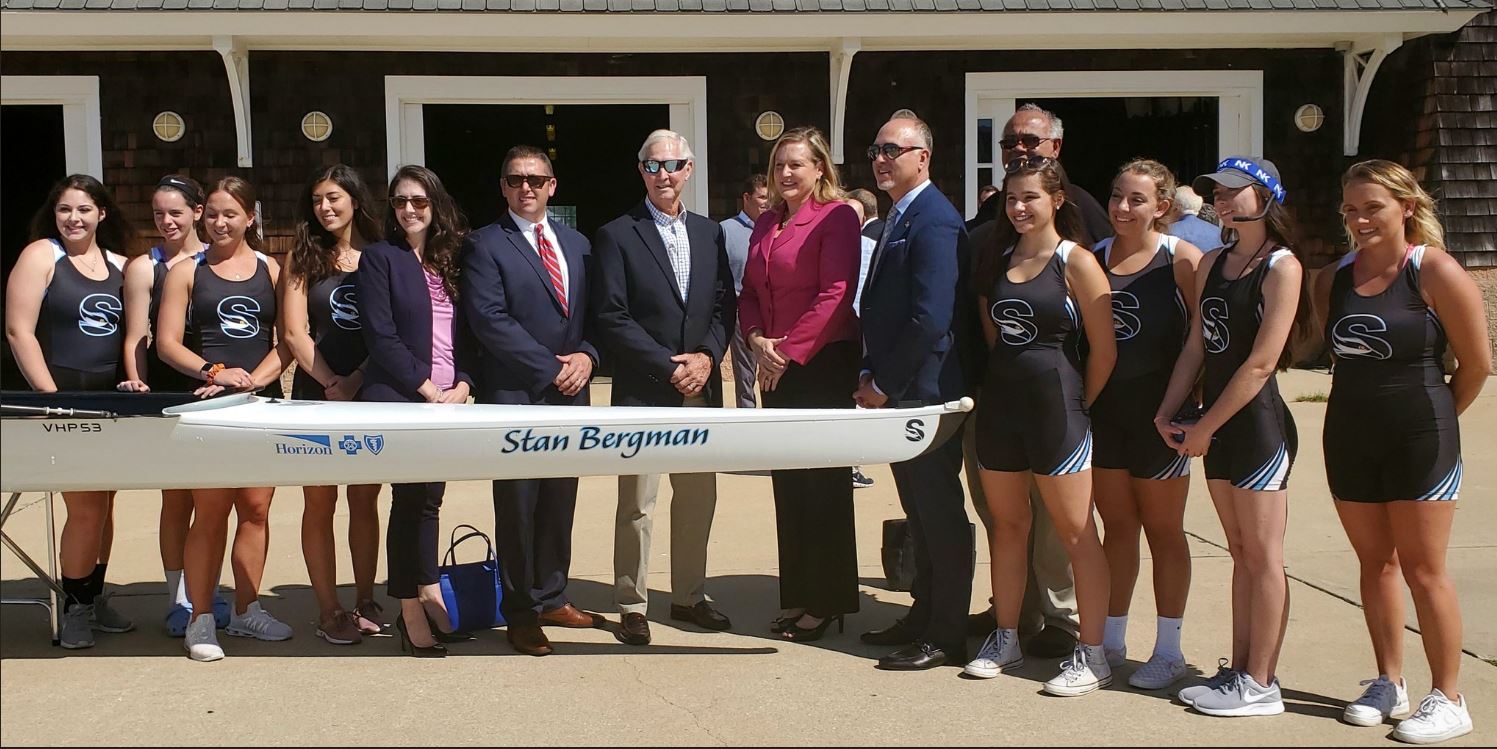 Twitter: Dedicated community partner @HorizonBCBSNJ generously donated the cost of a varsity 8 shell to @StocktonOspreys Rowing program. On Sept. 25, this boat was named after local rowing legend, Stan Bergman.
Additional boats will be named tomorrow, Sept. 28 during the Atlantic City Stakes boat races in Atlantic City.
---
Facebook: This post highlights 10 good reasons to add Coast Day on Oct. 13 to your calendar.
FROM THE SIDELINES
Stockton Rolls to Sixth Straight Win, 3-0
Stockton University (13-2, 2-0) cruised to its sixth straight win on Sept. 24 with a 3-0 sweep of Rutgers-Camden (7-6, 0-2) by scores of 25-20, 25-4, 25-21. All 16 Ospreys saw action in the victory, led by Charlotte Leon with 16 kills.
MORE FROM THE HIGHLIGHT REEL:
Men's Soccer: Stockton Runs Unbeaten Streak to Eight with 3-2 Win
Field Hockey: Stockton Continues Best Start Ever with 2-0 Win
Women's Soccer: Stockton Tops John Jay 2-1 in Double OT

The Men's Soccer Team has the home field advantage playing Rutgers Newark at 1 p.m. on Saturday, Sept. 28. Go Ospreys!
For more upcoming sports games, check out the schedule.
OSPREY NOTES
Strategic Plan 2025 Implementation Teams Announced
The inaugural Strategic Plan 2025 Implementation Teams were announced by co-chairs Lori Vermeulen, provost and vice president for Academic Affairs, and Laura Zucconi, professor of history and Faculty Senate president. The 30 individuals were selected from 89 submitted nominations and appointed to the six teams. Each team is currently comprised of seven members including the team co-chairs and will have a student member appointed soon. The team rosters are available here.
Stay tuned to the Stockton News and Strategic Plan website for updates on developments and opportunities to contribute to the success of the plan.
ITS Monthly Tech Training Tip: Adding Digital Signatures
Information Technology Services is sharing monthly tech training tips with the Stockton community. September's tip focuses on how to add your signature to a digital document, such as a letter of recommendation. Learn more here.
Continuing Studies Offers a Variety of Courses this Fall

The University's Office of Continuing Studies is hosting a variety of classes for personal and professional enrichment, ranging from mindfulness and yoga to how to make wine and beer this fall.
UPCOMING EVENTS
Friday, Sept. 27: A Night in Havana, 2019 Nuestro Puebla Awards
Wednesday, Oct. 2-Thursday, Oct. 3:Ospreys Give
Now-Sunday, Oct. 6: "100 Faces of War," a traveling exhibition from the Smithsonian
Sunday, Oct. 6: Open House
Thursday, Oct. 10-Sunday, Oct. 13:University Weekend
Sunday, Oct. 13:Coast Day