Stockton News - Sept. 17, 2021
WHAT WE'RE TALKING ABOUT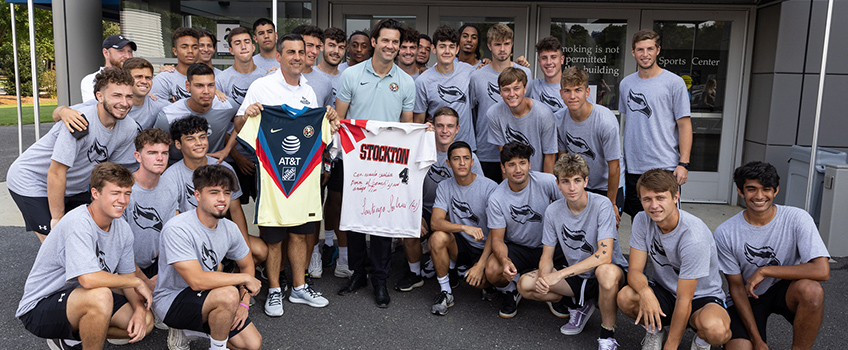 Santiago Solari Returns to Visit Stockton
Santiago Solari was 17 years old and just out of high school when he arrived at then Stockton College in Fall 1994. He only spent one semester at Stockton before returning to his native Argentina where he began a professional soccer career that included playing for River Plate in Argentina as well as Real Madrid, Atletico Madrid and Inter Milan. But Stockton remained an important inspiration in his life.
"I was very young and there are moments in your life when things get ahold of your heart," Solari said. "I needed to figure out what I was going to do. Being here opened my mind to living in a different country with different points of view. It was a perfect moment for me."
Now the head coach for Club America in Mexico, Solari returned to Stockton on Sept. 14 with his family to tour the campus and marvel at how it had changed.
📸 View Flickr photo album.
📰 In the News: The Press of Atlantic City, The Philadelphia Inquirer
---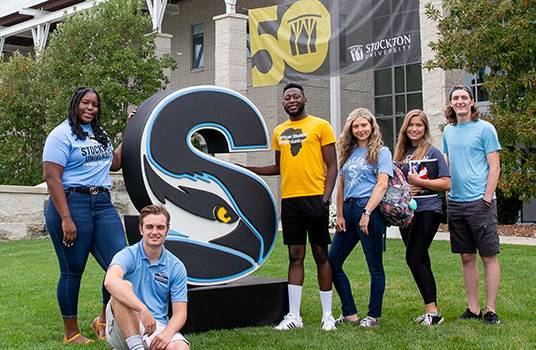 Stockton 7th In U.S. News Public College North Rankings
Stockton University remains among the top 10 public universities in the North according to the 2022 U.S. News & World Report College Rankings released today.
For the third year in a row, Stockton is ranked 7th among the 61 public colleges and universities in the Best Regional Universities-North and is 34th among all 171 public and private universities included in the regional ranking.
Stockton continues to rise in the regional listing of Best Colleges for Veterans, ranking 10th this year, up from 15th last year and 18th the year before.
SPOTLIGHT ON: THIERRY SAINTINE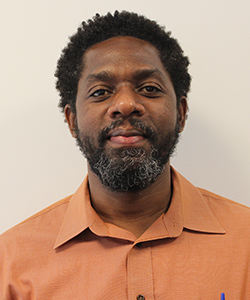 When Thierry Saintine began observing 11 Black and Brown students in an honors precalculus class at a low-income Philadelphia neighborhood high school he expected to find students who had confidence in their abilities. They did and were highly motivated and determined to lead successful post-secondary lives.
However, he was surprised to learn they did not consider themselves to be "doers of mathematics" - they were just good enough for that class in that school.
"They could not visualize themselves in a career that involved math," said Saintine, an assistant professor of Mathematics at Stockton University.
In a new book based on his doctoral work, "Racial Inequality in Mathematics Education: Exploring Academic Identity as a Sense of Belonging," Saintine explores the factors that discourage students of color from entering mathematics-based careers.
WHAT'S TRENDING @ #STOCKTONU

Facebook:In a water bottle, oyster larvae look like swirling dots of fine-ground pepper flakes, but under a microscope at 10x magnification at the Stockton University Marine Field Station, they look like tiny clams.
Instagram: Stockton's celebration of 50 years has begun.
LinkedIn:Have you seen Metal Shop Masters on Netflix yet? 👩‍🏭 You may recognize one of the judges - #StocktonU's own Stephanie Hoffman '15! 🦅
FROM THE SIDELINES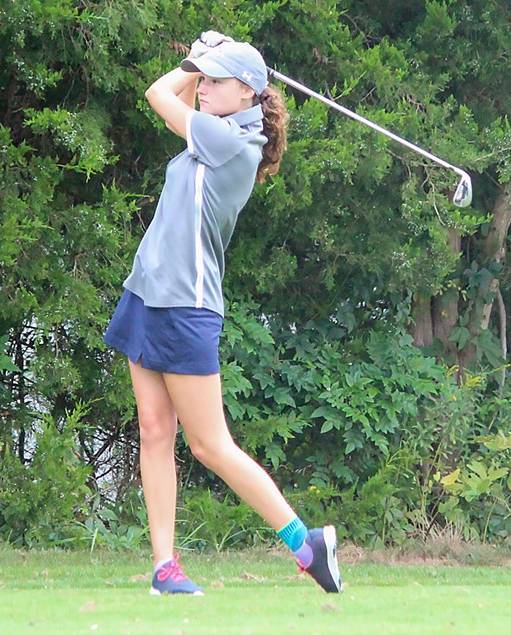 Stockton Edges NJCU by One Stroke in Season Opener
WOMEN'S GOLF: Stockton University opened the 2021-22 season with a 469-470 victory by the slimmest of margins, one stroke, in a dual match on Sept. 16 against New Jersey City University. The match was the first in the program's brief history in which Stockton had the requisite four golfers to record a team score.
Freshman Ella van Schalkwyk, one of three Ospreys playing their first college match, led Stockton with a team-best 105. Fellow newcomer Maggie Brennan shot a 113 in her college debut.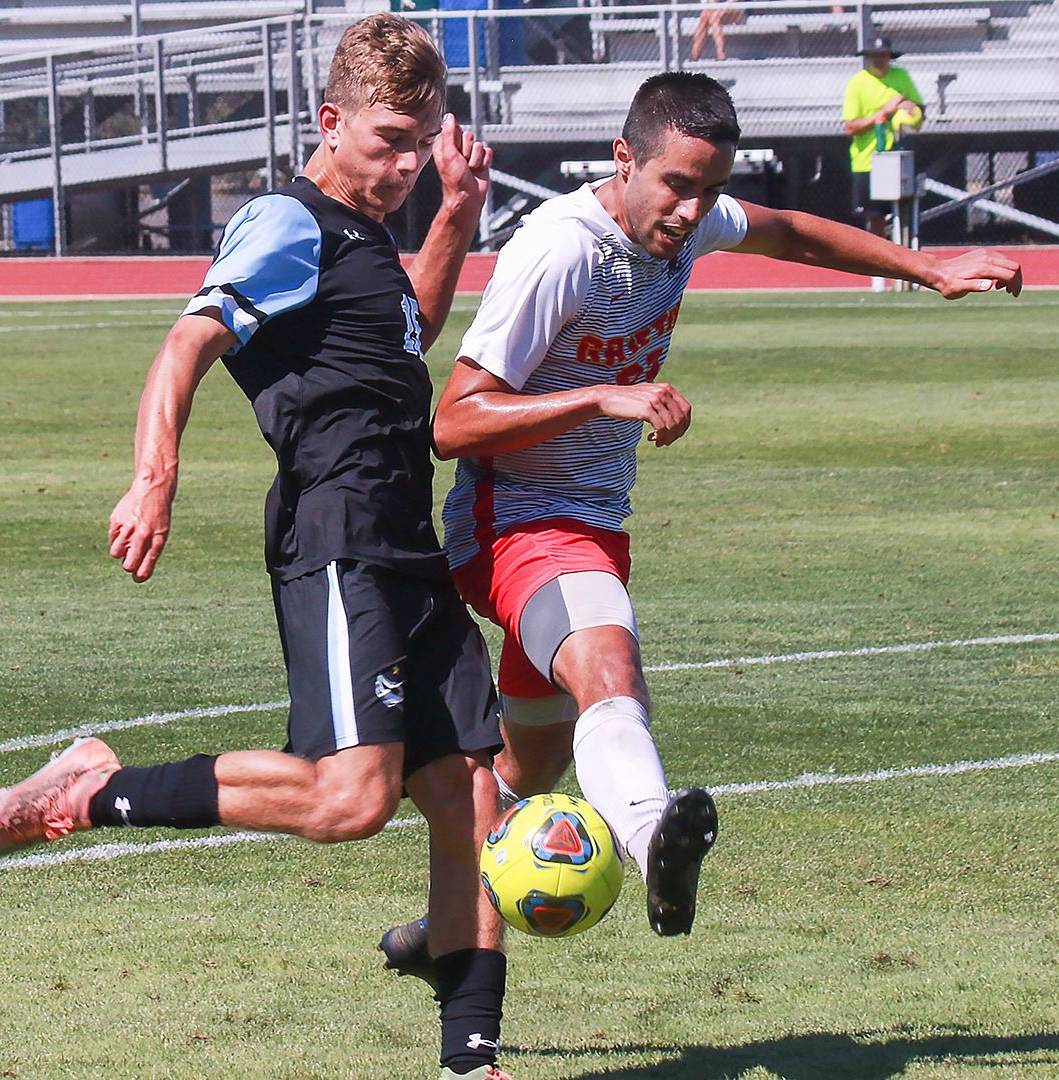 Stockton Shuts Out Neumann 1-0
MEN'S SOCCER: Stockton University (3-4) got back into the win column with a tight 1-0 victory over Neumann University (2-4) on Sept. 15. Freshman Joseph Carbone scored the lone tally in the game for the Ospreys.
Stockton dominated play for much of the contest but came away with a scoreless draw in the first half. The Ospreys had five shots and four corner kicks but could not find the net in the first 45 minutes of play.
🗓️ View the full schedule of upcoming athletic events here.
WE'RE HERE TO HELP
Resources Available to Staff, Faculty
🧠 Stockton provides faculty and teaching staff with professional development, training, teaching ideas, resources and individual consultations via the Center for Teaching and Learning Design. Visit here for information on upcoming professional development events being offered.
SUPPORT4U: A variety of counseling, referral and consultation services are available to Stockton employees and household members through the Employee Assistance Program. Learn more here.
COVID-19 Information
REMINDER: All unvaccinated employees, including those with approved medical or religious exemptions, are required to complete daily temperature and symptom checks on days they are on campus, Monday through Friday. Screenings take place at lot 8A on the Galloway campus and in B115 at the Residential Complex in Atlantic City. Details are on the Campus Operations During COVID-19 website; shuttles are available.
Stockton's University Resilience Operations Committee (UROC) has developed a set of FAQs to address common questions and concerns about returning to campus. Should you have a question that is not addressed in the FAQ, email UROC@stockton.edu.
💉 Faculty, staff and students can check with their local providers and schedule a COVID-19 vaccination appointment.
💉 Free walk-in COVID-19 vaccination clinics are scheduled at the Galloway campus for the following dates: West Quad 103: Sept. 20, 21, 27 and 28; and Oct. 4, 5, 11 and 12 from 2-5 p.m. Pfizer and Johnson & Johnson vaccines will be available.
COVID-19 testing information can be found at the NJ COVID-19 Information Hub.
OSPREY NOTES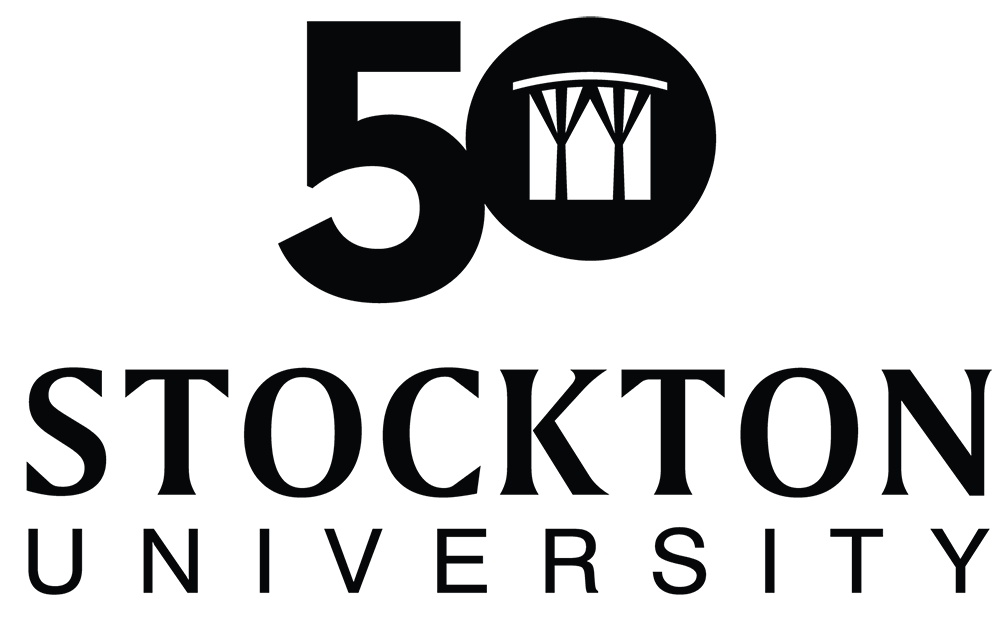 50th Anniversary Branding Available for Use
University Relations and Marketing created branding for the campus community to use in celebration of Stockton's 50th Anniversary. Here you can find 50th logos and PowerPoint templates for download, and email signatures can be found here.
Burdick Contributes to Article on Aging without Children
Recently, a reporter reached out to experts in the field of aging to discuss aging without children. Dave Burdick, director of Stockton's Center on Successful Aging (SCOSA) discussed the topic, as did SCOSA writer Mary Blakeslee. Read the full article from the New Jersey Monitor here.
🎶 Singers Sought for 'Messiah' Performance
The Stockton University Performing Arts Program is recruiting singers for the 15th production of Handel's "Messiah," set for 7 p.m. Dec. 12 at Resort Casino Hotel in Atlantic City.
All members of the community interested in singing are welcome. Rehearsals begin Monday, Sept. 27 at 7:15 p.m. Alton Auditorium at Stockton and continue every Monday evening through Dec. 2. Zoom and Hybrid rehearsal options will also be available.
Don't Forget to Promote Your Event
With the hubbub of campus life returning, events are resuming, and more activities are being held in person.
When planning your event, remember to use the University Relations and Marketing (URM) Service Request Form for any components and services needed (printed materials, public relations, photography, graphics, etc.) to promote it successfully.
Reminder: All materials must be received by URM, including any written and supplemental content, for a project to begin production. Once all project materials are received, the four-week production window will begin.
Verify Your Ospreys, Faculty
Faculty are reminded to complete the Roster Verification process by confirming student attendance/academic activity at the beginning of each course after the add/drop period. The Office of Financial Aid uses this information to make adjustments to student financial aid disbursements based upon each student's confirmed number of credits.
Each instructor is responsible for verifying student attendance or participation in an academic activity. For online courses, faculty are reminded to include an assignment or discussion activity during the add/drop period so that the student's attendance can be confirmed.
The link to complete Roster Verification is found under the faculty tab within the goStockton portal.
For more information and a list of frequently asked questions, visit stockton.edu/rosterverification.
UPCOMING EVENTS