Stockton News - September 11, 2020
WHAT WE'RE TALKING ABOUT
New Scholarship Honors Holocaust Survivors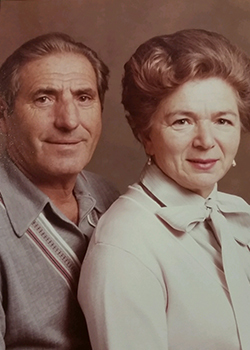 The daughter and son-in-law of Holocaust survivors have endowed a $25,000 scholarship fund at Stockton University to assist students interested in Holocaust and Genocide Studies.
Ann and Howard Rosenberg created the Jadzia and David Greenbaum Memorial Scholarship to honor Ann's parents, who met and fell in love in a displaced persons camp in Germany after World War II.
Natives of Poland, the Greenbaums (pictured) survived labor and death camps and later immigrated to America, settling in New York City. In 1951 they bought a chicken farm in McKee City, then in 1957 moved to Margate, where they built a successful construction business and raised four children. Jadzia was an active member of the Sara and Sam Schoffer Holocaust Resource Center Executive Committee at Stockton.
WE'RE HERE TO HELP
Resources Available to Staff, Faculty
There are many resources and best practices being made available to staff and faculty working remotely that can be found by visiting Information Technology's website.
In addition to assistance with technology available from ITS, Stockton provides faculty and teaching staff with professional development, training, teaching ideas, resources and individual consultations via the Center for Learning Design.
Stockton has set aside classrooms students can use for remote learning and/or study space on the Galloway and Atlantic City campuses. Locations will be posted on the campus calendar and TV monitors and are included in the Return to Campus FAQ. Masks are required and COVID-19 room capacity limits apply.
Stockton is compiling notices of confirmed positive COVID-19 cases in a dashboard on the Coronavirus home page. The dashboard will be updated daily.
The Student Assistance Resources page has information for students whose academic progress may be affected by the COVID-19 pandemic.
STOCKTON UNIVERSITY ATLANTIC CITY
📚 University District School Supply Drive Sept. 12
Stockton University Alumni Relations in partnership with the Hispanic Association of Atlantic County is hosting the University District School Supply Drive from 11 a.m.-1 p.m. Saturday, Sept. 12, at the John F. Scarpa Academic Center at Stockton Atlantic City.
Supplies can include pencils, folders, notebooks, erasers, pencil sharpeners, crayons/colored pencils, highlighters, rulers, hand sanitizers, disposable masks, tissues/wipes, refillable water bottles, headphones and book bags.
If you'd like to drop off supplies in advance, call the Alumni Office at 609-652-4469.
📰 The Press of Atlantic City posted about the drive.
FRAME-WORTHY
🦅 Ospreys Have Landed for Classes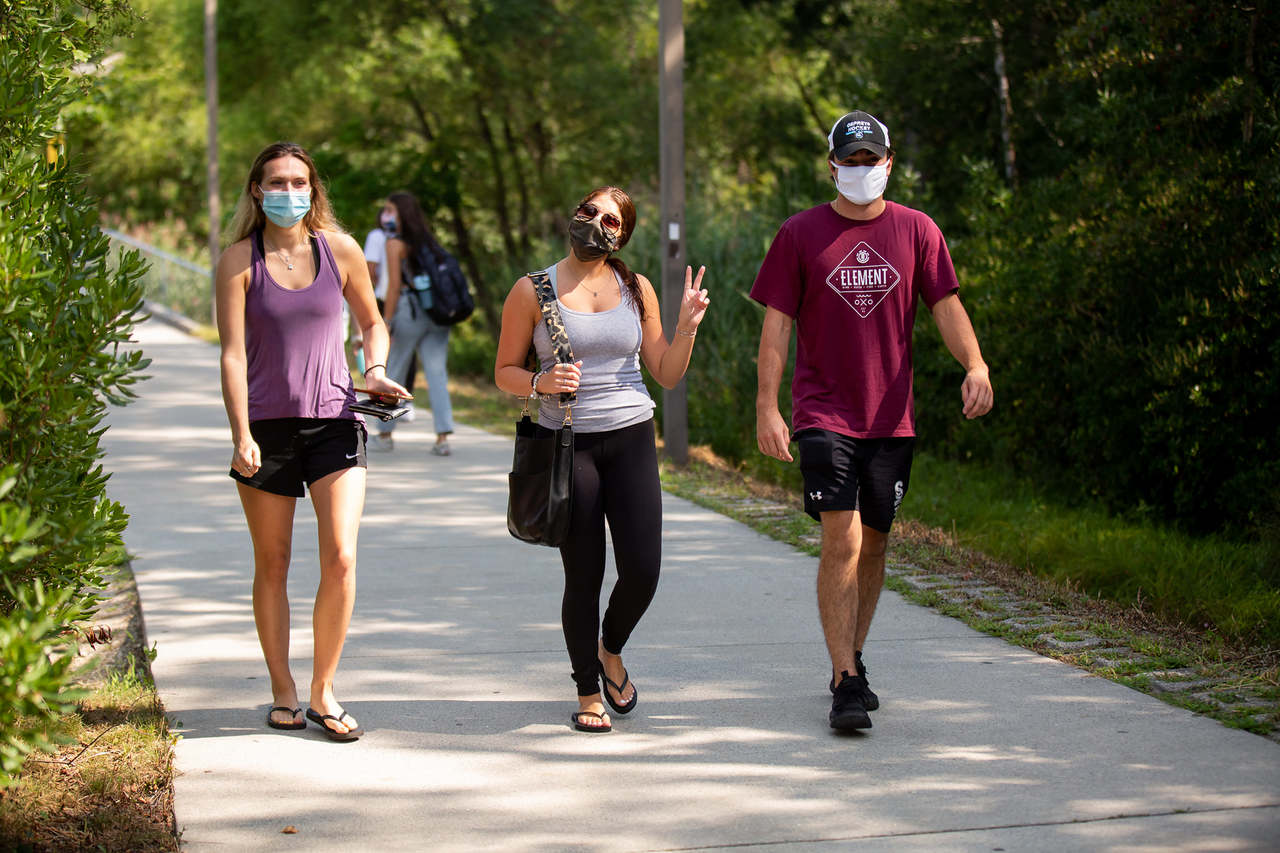 After an eventful weekend of moving in and Welcome Week festivities, Ospreys headed to campus to begin their fall semester adventures.
Besides getting settled into classes and new routines, students are learning ways to enjoy the outdoors of the University's beautiful campuses.
WHAT'S TRENDING @ #STOCKTONU

Twitter: Stockton's 1,600-acre Galloway campus contains 11.5 miles of trails for walking/jogging/biking. Visit the Stockton Athletics website and search "course map" to see 5K, 6K and 8K routes #GoOspreys #takeitoutside
Facebook: Can you believe classes start tomorrow?! Here are some online resources to help you through the semester.
Instagram:Fill in the blank: At Stockton University, I will __________.
OSPREY NOTES
Enrollment Verification Reminder for Faculty
As the fall semester is quickly approaching, faculty are reminded to confirm student attendance at the beginning of each course after the add/drop period. The Office of Financial Aid will use this information to make adjustments to student financial aid disbursements based upon the confirmed number of credits.
Each instructor will be responsible for verifying student attendance or participation in an academic activity. For online courses, faculty are reminded to include an assignment or discussion activity during the drop/add period so that the student's attendance can be confirmed.
The link to complete Enrollment Verification can be found under the faculty tab within the goStockton portal.
For more information and a list of frequently asked questions, visit stockton.edu/enrollmentverification.
UPCOMING VIRTUAL EVENTS
Upcoming Events Hosted by the Office of Development and Alumni Relations
Sept. 21: Annual Golf Classic
Sept. 22: Constitution Day
Sept. 22-24: Get Involved Fair
Sept. 9-30: SCOSA Online Short Course: Lady Lazarus: Sylvia Plath & Mythmaking