Stockton News - Sept. 10, 2021
WHAT WE'RE TALKING ABOUT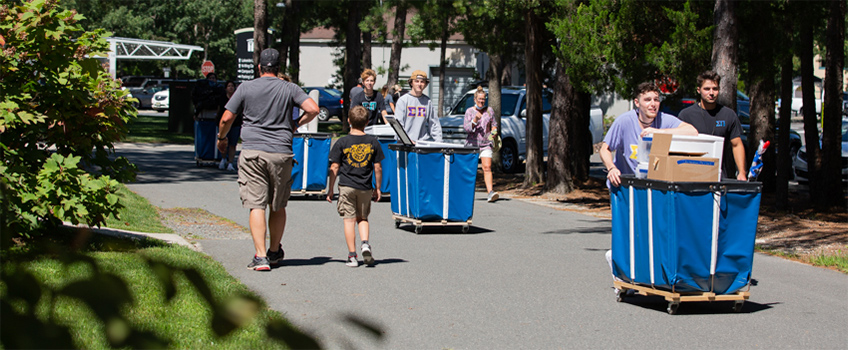 Ospreys Land on Campus, Ready to Soar into Semester
🦅 We missed you, Ospreys.
Moving carts rolled through the parking lots as new and returning students made their way to campus housing to build their nests.
For some returning sophomores, move-in day was one of their first times on campus. A series of events called Second Flight offers opportunities for sophomores to connect.
First-year students made their first college memories and friends during Welcome Week, and the campus was busy with students and in-person activities.
---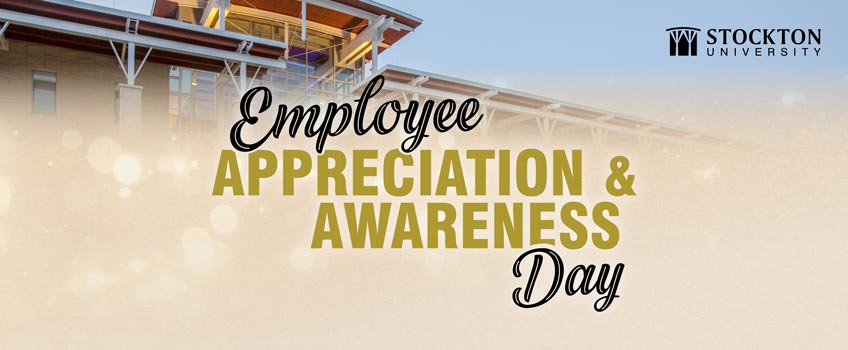 Employee Appreciation & Awareness Day Celebrates Staff, Faculty
Today, the University celebrated faculty and staff with "Employee Appreciation & Awareness Day" in the Campus Center Board of Trustees Event Room. The event included light refreshments, video presentations, gift bags and food vouchers to campus eateries.
ICYMI: View the video presentations and employee shout-outs here.
WHAT'S TRENDING @ #STOCKTONU

Facebook: Your last first day of school as a college undergrad is always photo-worthy. Rachel Jensen, a senior Health Science major, captured this photo of her friends and fellow seniors, Matt and Deivin.
Twitter: President Kesselman talks masks, vaccines and social distancing with @LivingWellRobin.
Instagram: College Walk was transformed into memory lane with photos that span the University's five decades. Join in the events and activities planned to celebrate the 50th Anniversary of teaching. Be on the lookout for the giant "Stockton S" and 50th blocks for photo ops and tag #stocktonu50. Signature events include a Community Day in Atlantic City and Fred Fest.
FROM THE SIDELINES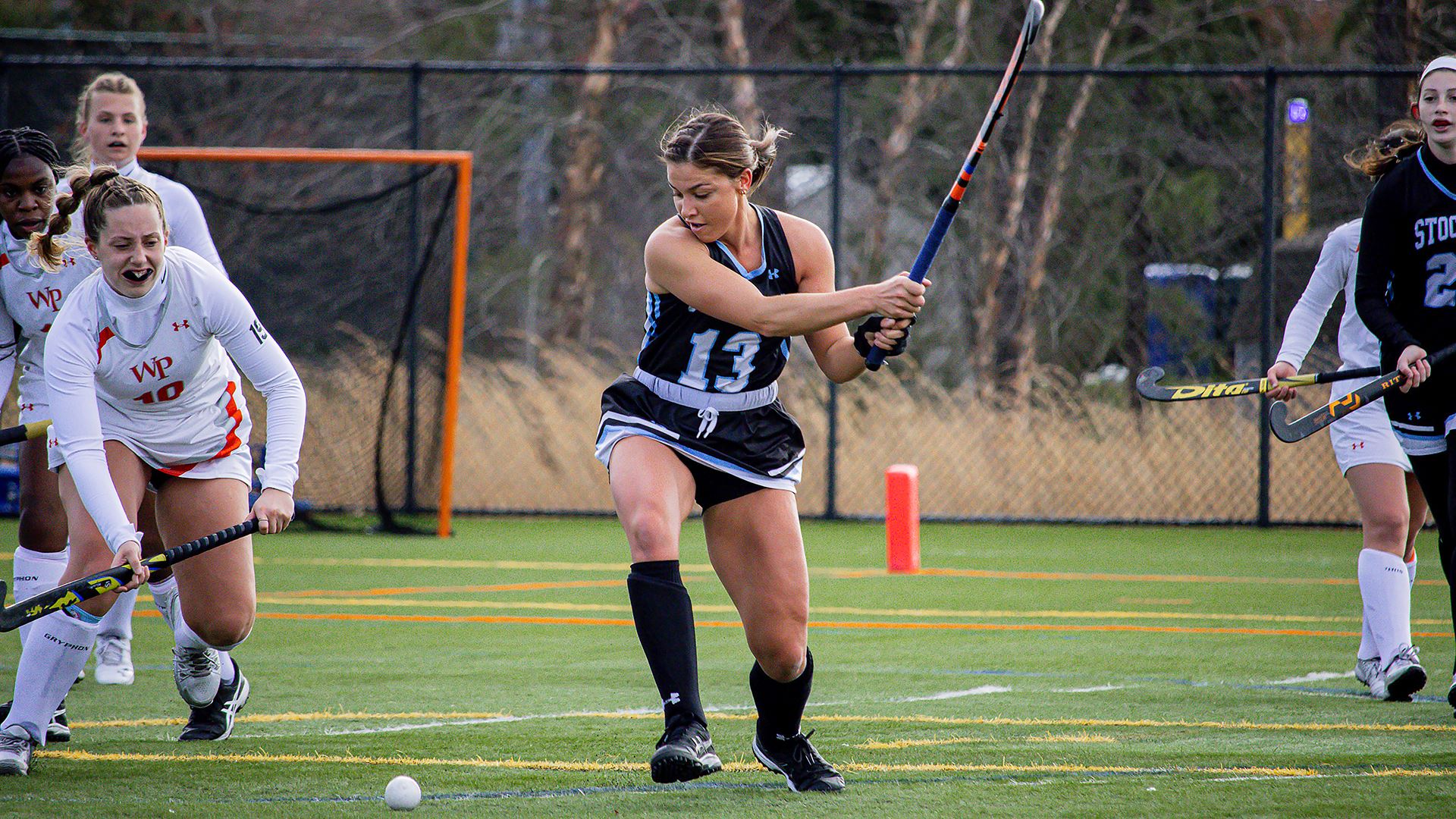 Stockton Cruises to Third Straight Win
FIELD HOCKEY: Stockton University scored three goals in a six-minute span of the first quarter and cruised to a 5-0 victory over Gwynedd Mercy for its third straight win on Sept. 8. The game was the home opener for the Ospreys.
Late Goal Lifts Stockton to First Season Win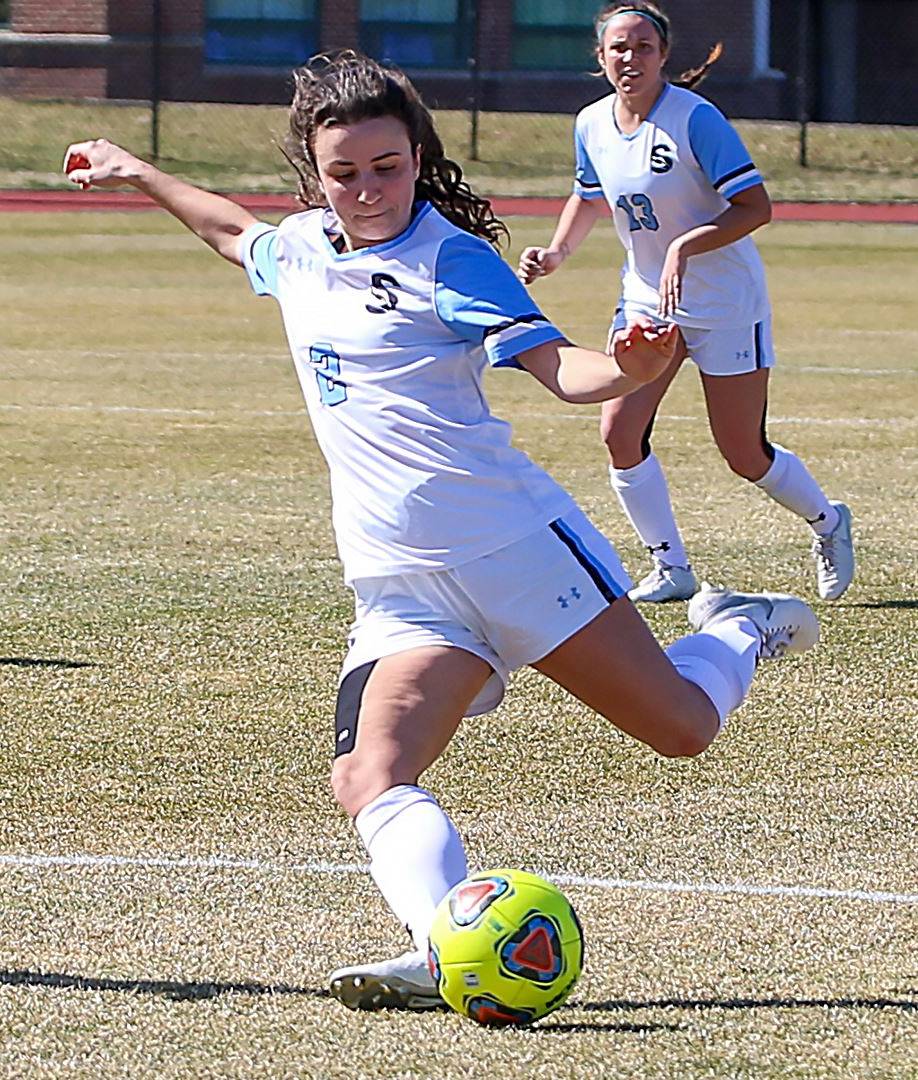 WOMEN'S SOCCER: Stockton University earned its first victory of the season as Salena LeDonne scored with just 2:09 remaining to lift the Ospreys to a 3-2 triumph over Drew University in their home opener on Sept. 7.
Jessica Heitmann and Susan Porambo also scored for Stockton in a match that was tied both 1-1 and 2-2 before the Ospreys prevailed.
📰 In the News: The Press of Atlantic City
🗓️ View the full schedule of upcoming athletic events here.
WE'RE HERE TO HELP
Resources Available to Staff, Faculty
🧠 Stockton provides faculty and teaching staff with professional development, training, teaching ideas, resources and individual consultations via the Center for Teaching and Learning Design. Visit here for information on upcoming professional development events being offered.
SUPPORT4U: A variety of counseling, referral and consultation services are available to Stockton employees and household members through the Employee Assistance Program. Learn more here.
💛 Stockton Cares: Stockton Cares is here to help students navigate crises, emergencies, personal difficulties, unforeseen circumstances and empower them to achieve their full potential through individualized assistance and tailored interventions. When you are concerned about a student as it relates to academic, physical, emotional concerns or basic needs, please submit a Care Referral.
COVID-19 Information
Mask requirement: The University has reinstated mask requirements for everyone, regardless of vaccination status.
REMINDER: All unvaccinated employees, including those with approved medical or religious exemptions, are required to complete daily temperature and symptom checks on days they are on campus, Monday through Friday. Screenings take place at lot 8A on the Galloway campus and in B115 at the Residential Complex in Atlantic City. Details are on the Campus Operations During COVID-19 website; shuttles are available.
Stockton's University Resilience Operations Committee (UROC) has developed a set of FAQs to address common questions and concerns about returning to campus. Should you have a question that is not addressed in the FAQ, email UROC@stockton.edu.
📱 The N.J. Department of Health offers the Docket app where residents can download their vaccination records for easy access.
💉 Faculty, staff and students can check with their local providers and schedule a COVID-19 vaccination appointment.
💉 Free walk-in COVID-19 vaccination clinics are scheduled at the Galloway campus for the following dates: West Quad 103: Sept. 13, 14, 20, 21, 27 and 28; and Oct. 4, 5, 11 and 12 from 2-5 p.m. Pfizer and Johnson & Johnson vaccines will be available.
COVID-19 testing information can be found at the NJ COVID-19 Information Hub.
OSPREY NOTES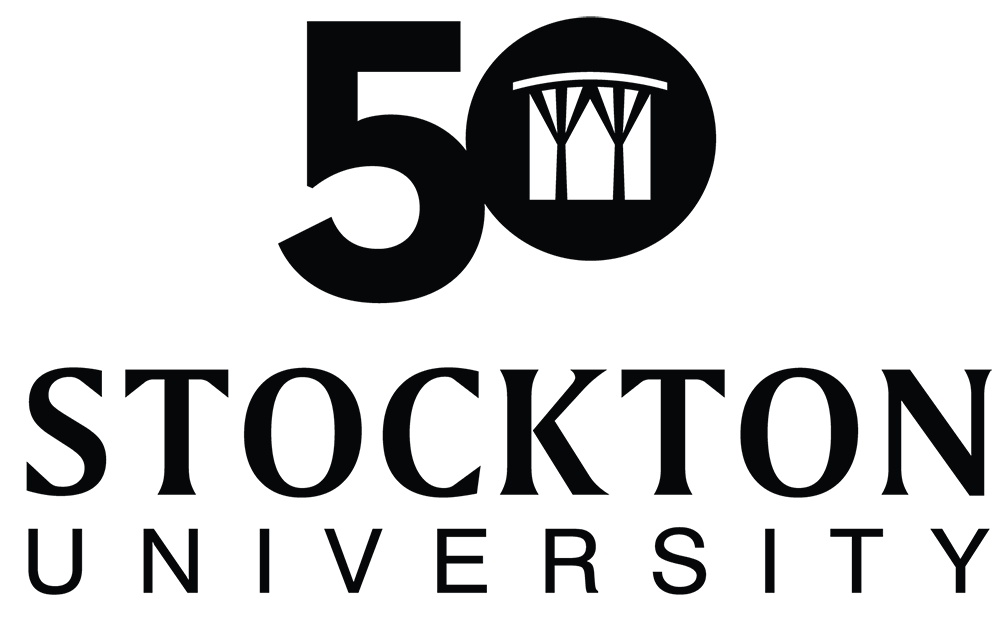 50th Anniversary Branding Available for Use
University Relations and Marketing created branding for the campus community to use in celebration of Stockton's 50th Anniversary. Here you can find 50th logos and PowerPoint templates for download, and email signatures can be found here.
📮 REMINDER: Bulk Mailing Procedures
Please ensure the mailroom is given two weeks notice for all bulk mailings.
This is necessary for proper scheduling at the bulk mail center as well as to maintain the appropriate funds in the University account. The bulk mailing days will remain Tuesdays and Fridays.
For all bulk mailing requests, please complete a form via this link. Bulk mailings consist of 500 pieces of mail or more. For full requirements and tips, please review this document.
Verify Your Ospreys, Faculty
Faculty are reminded to complete the Roster Verification process by confirming student attendance/academic activity at the beginning of each course after the add/drop period. The Office of Financial Aid uses this information to make adjustments to student financial aid disbursements based upon each student's confirmed number of credits.
Each instructor is responsible for verifying student attendance or participation in an academic activity. For online courses, faculty are reminded to include an assignment or discussion activity during the add/drop period so that the student's attendance can be confirmed.
The link to complete Roster Verification is found under the faculty tab within the goStockton portal.
For more information and a list of frequently asked questions, visit stockton.edu/rosterverification.
UPCOMING EVENTS