Stockton News - Friday, Sept. 6, 2019
WHAT WE'RE TALKING ABOUT
Stockton Rowing to Compete in World's Largest Two-Day Regatta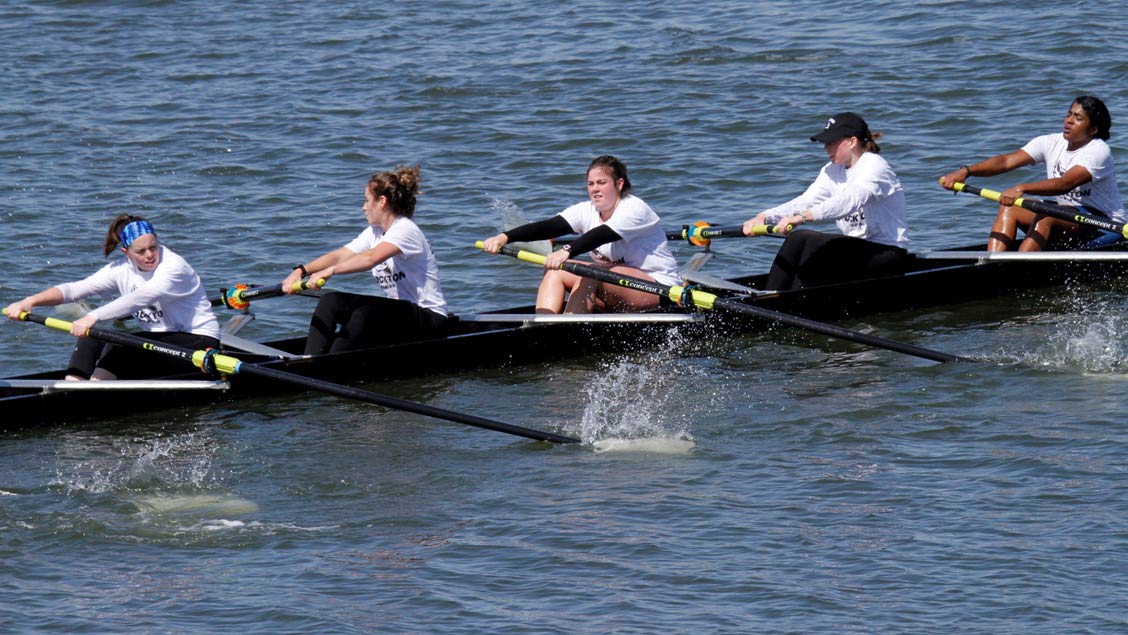 Stockton Rowing has just been accepted into the Women's Collegiate Eights at the prestigious 2019 Head of the Charles Regatta which takes place Oct. 19-20 in Boston. Stockton's Women's 8+ will row on Sunday, Oct. 20.
Each year, the Regatta receives far more applications to participate than they can accept. However, Stockton Rowing's success last year along with the influence of John Bancheri, head rowing coach, has secured the Ospreys a spot in this year's competition.
Considered the world's largest two-day regatta, the HOCR comprises more than 11,000 athletes and tens of thousands of spectators.
---
Joan Biskupic to Speak on Constitution Day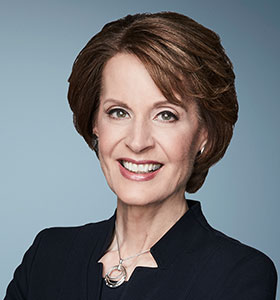 Joan Biskupic, CNN legal analyst and author of the 2019 biography "The Chief: The Life and Turbulent Times of Chief Justice John Roberts," will be the keynote speakerat the annual Stockton University Constitution Day program at 6 p.m., Tuesday, Sept.17 in the Campus Center Event Room.
---
President's Annual Report: A Year of Expanding Opportunities

Throughout the last academic year, Stockton University has worked with campus and community partners to enhance learning and expand access to our educational offerings.
The 2019 Annual Report includes features in Learning, Engagement, Global Perspectives and Sustainability, as well as Osprey news from the sidelines, giving highlights from our generous donors and more.
STOCKTON UNIVERSITY ATLANTIC CITY
Hughes Center to Cosponsor District 2 Assembly Debate
The William H. Hughes Center for Public Policy at Stockton University and The Press of Atlantic City will cosponsor a debate among state Assembly candidates in Legislative District 2 on Wednesday, Oct. 23.
The one-hour debate will start at 6 p.m. in the Fannie Lou Hamer Event Room of the Stockton Academic Center, 3711 Atlantic Ave., Atlantic City. The forum is free and open to the public
---

Catch a Movie this Fall at Stockton Atlantic City
This fall, the entire Stockton community is invited to enjoy six feature films, free food and drinks, as part of "Fall Cinema in the City." Attendees are asked to bring their Stockton IDs. Movies will be shown at 8 p.m. in the Stockton University Atlantic City residential classrooms B119/120 on the following dates: tonight, Friday, Sept. 6, John Wick 3; Friday, Sept. 13, Booksmart; Friday, Sept. 27, Late Night; Friday, Oct. 11, Men In Black International; Friday, Oct. 25, Us; Friday, Nov. 8, Where'd You Go, Bernadette; Friday, Nov. 22, Spider-man: Far From Home; and Friday, Dec. 6, Hustlers.
SPOTLIGHT ON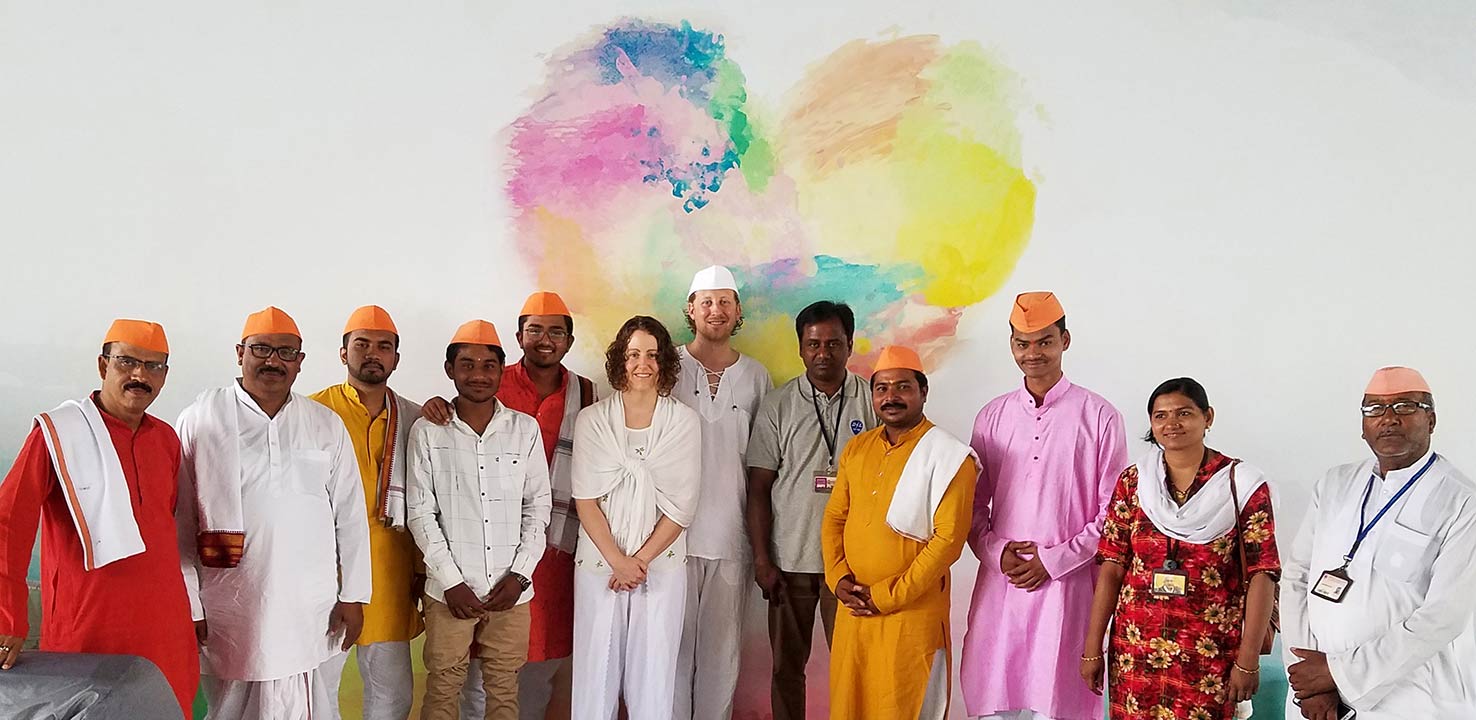 Morell Ready to Share Heartfulness Meditation
Sometimes we take trips that leave a lasting imprint on our hearts. Nathan Morell, assistant director of Counseling Services at Stockton, traveled to Kanha Shanti Vanam Ashram, India this summer to embark on his certification to teach Heartfulness Meditation, and this trip did exactly that.
Morell will offer Heartfulness Meditation group sessions at 5:45 p.m. on Tuesdays beginning Sept. 10 in the N-Wing Meditation Hall of the Galloway campus. For more information or to schedule an individual session, email Morell at nathan.morell@stockton.edu.
FRAME-WORTHY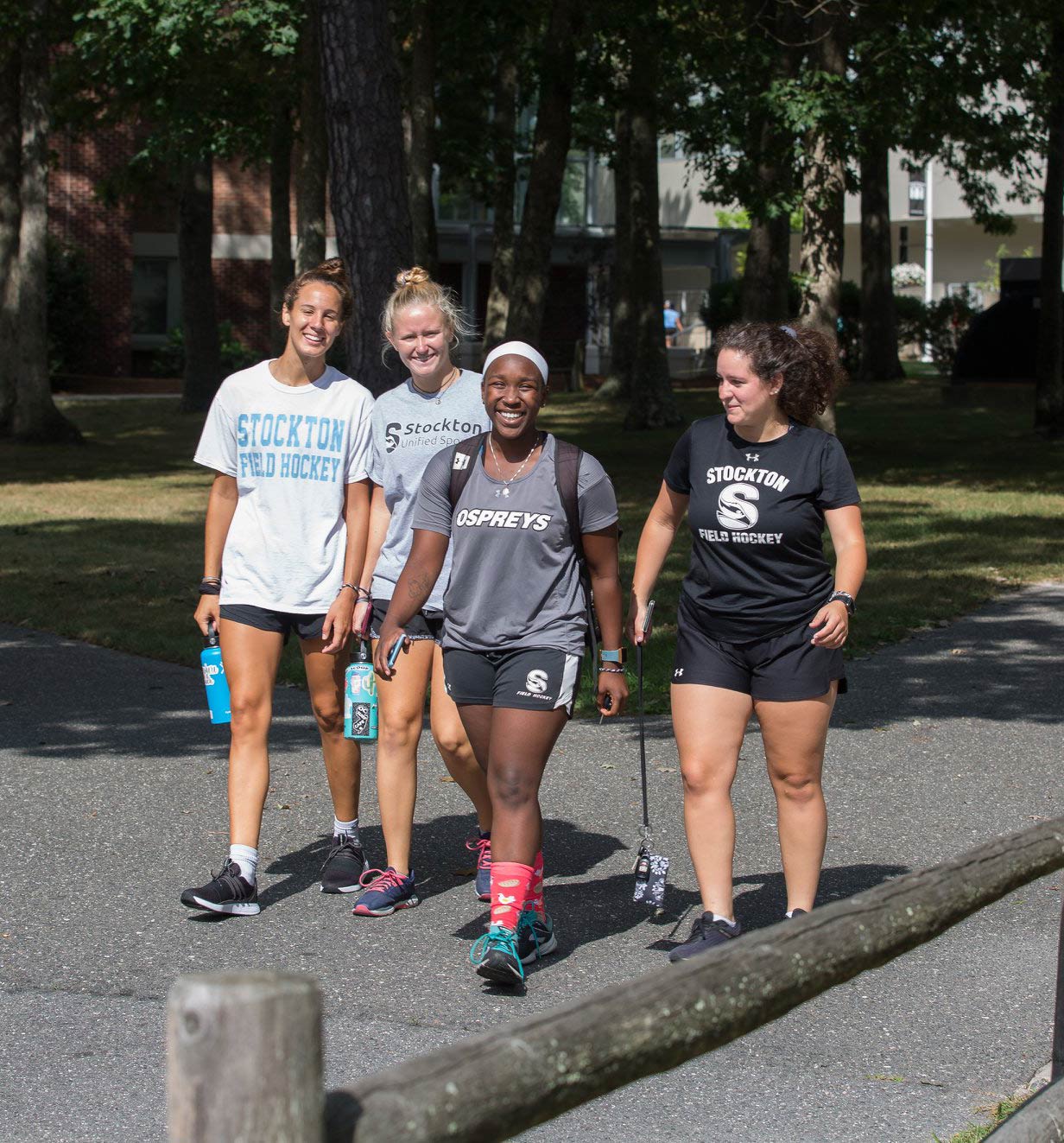 Ospreys Arrive for Fall Semester
It's been an exicting week at Stockton!
Flocks of new and returning ospreys arrived on Sept. 4 for the first day of the fall semester after enjoying the many festivities of Welcome Week.
The TALONS hosted an Instagram takeover welcoming new students and the Press of Atlantic City covered freshmen move-in day.
Check out our flickr gallery for more photos.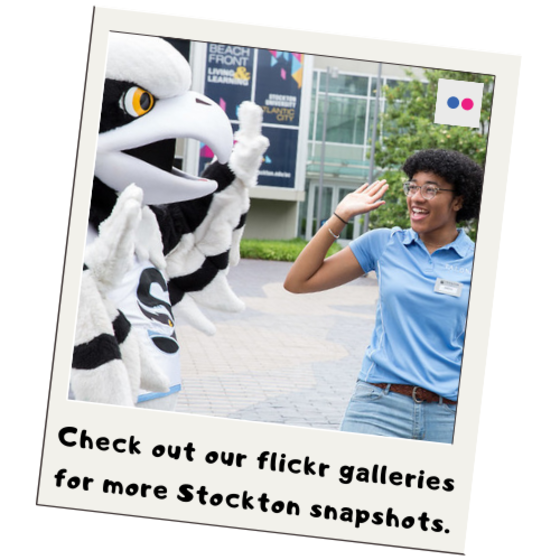 WHAT'S TRENDING #STOCKTONU
Facebook:Adam Aguiar, assistant professor of Biology, and students in his Saltwater Fishing and Ecology course will be volunteering at the NJ Division of Fish and Wildlife's WILD Outdoor Expo this weekend at the Colliers Mills Wildlife Management Area in New Egypt, Ocean County. The students will be assisting with fishing instruction on the lake.
FROM THE SIDELINES
Stockton Athletics Announces 2019 Hall of Fame Class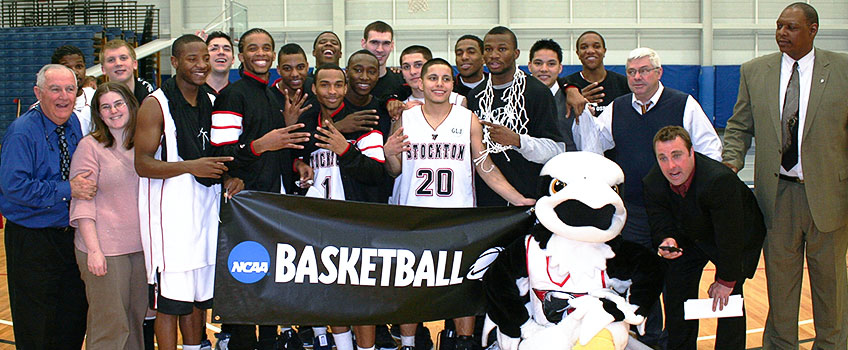 Stockton University has selected one team and three individuals to comprise the 2019 class of the Stockton Athletics Hall of Fame. The group features an NCAA Tournament runner-up squad, two All-Americans and an athletic administrator who was instrumental in helping to shape the Stockton athletics program over his 34 years on the staff.
The 2019 honorees are the 2008-09 Men's Basketball Team, Stephanie Warner (volleyball), Audra Schappell (track & field) and Paul Chambers (distinguished service).
---
Stockton Wins Second Straight Game, 3-1
Stockton University Women's Field Hockey (2-0) picked their second consecutive victory to open the season, with a 3-1 win over Albright (0-2) on Sunday, Sept. 1. Gianna Morganti scored twice in the first eight minutes to lead the Ospreys.
OSPREY NOTES
Fall Faculty Conference, President's Address to Staff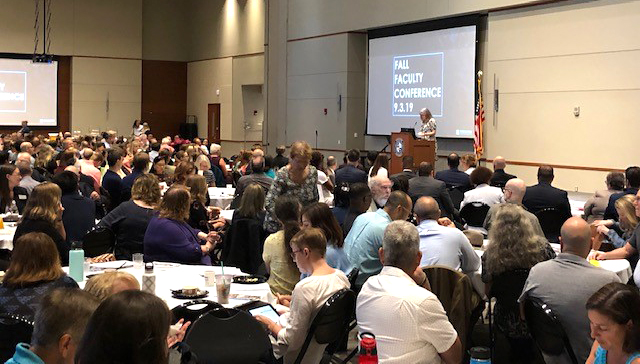 The Fall Faculty Conference and President Harvey Kesselman's Address to Staff were held on Tuesday, Sept. 3. Pictured, Lori Vermeulen, provost and vice president for Academic Affairs, during her presentation during the conference. Strategic Plan updates, notable academic accomplishments and the upcoming 50th anniversary were just some of the topics highlighted.
Strategic Planning Implementation Teams Forming in October; Applications Due Sept. 16
Applications and nominations are now being accepted for the Strategic Planning Implementation Teams which will form in October. Applications/nominations are due by Sept. 16. For more information and to complete the nomination/application form, visit here.
Revised Ethics Webpage Launched
The Office of Institutional Diversity and Equity introduced their revised Ethics webpage earlier this month. The page now includes quick links to various topics; drop down features containing information on online ethics training and ethics forms; questions and answers on ethics forms; and general questions and answers on selected topics.
UPCOMING EVENTS
Friday, Sept. 13: NJ Cannabis Career Fair and Business Expo
Tuesday, Sept. 17-Wednesday, Sept. 18: Get Involved Fair
Tuesday, Sept. 24: Annual Stockton University Golf Classic
Thursday, Sept. 26:Freshman Convocation
Friday, Sept. 27: A Night in Havana, 2019 Nuestro Puebla Awards, sponsored by UNIDOS and The Hispanic Association of Atlantic County
Now-Sunday, Oct. 6: "100 Faces of War," a traveling exhibition from the Smithsonian