Stockton News - Sept. 3, 2021
WHAT WE'RE TALKING ABOUT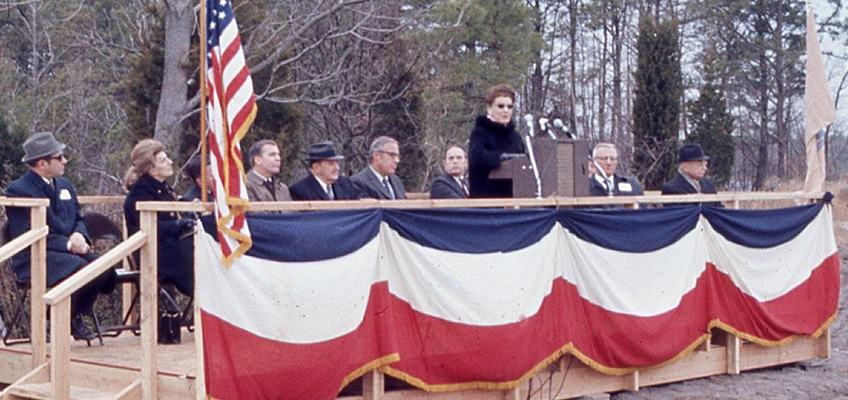 Stockton 'Founder' Writes Memoir on Miss America
Elizabeth Barstow Alton is best known at Stockton University for her tenacious and effective campaign in the 1960s to locate the college in South Jersey.
But the "founding mother of Stockton" developed and honed her leadership skills many years before, as an active participant in the Miss America Pageant, where she chaired the influential Hostess Committee, and in her many civic activities, including serving as president of the New Jersey State Federation of Women's Clubs.
Now, a new book, "Beauty is Never Enough," written by Alton and published by the South Jersey Culture & History Center at Stockton, provides a more in-depth view of Elizabeth Alton herself and life at the Jersey shore in the 1900s.
PHOTO: Alton speaks at the opening of Stockton College.
📰 In the News: Downbeach.com
---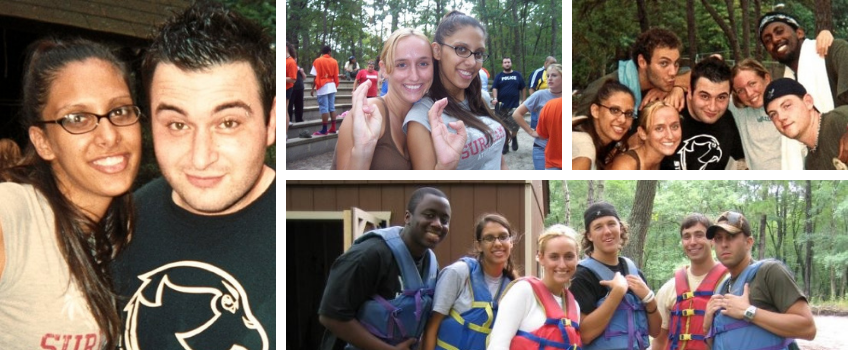 Friends Create Scholarship in Memory of Classmate
A new scholarship has been established to honor the memory of former Stockton University student Gina Marie Durham, a Buena Vista Township resident who passed away unexpectedly in 2008.
The Gina Marie Durham "Believe" Scholarship was established by 2008 graduates Rio Napoli of Westville and Steven Couras of Hoboken, close friends of Durham, to support students who demonstrate financial need and are actively involved in leadership activities both on and off campus with an annual award of $1,000.
---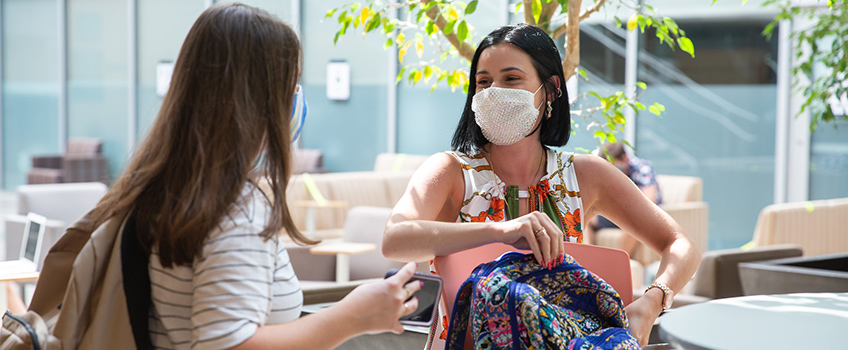 15 Things Every Osprey Needs to Know
Every fall, Ospreys take flight from across the region, landing in Galloway and Atlantic City, to begin filling their semesters with unique academic and campus life experiences. They bring a sense of excitement to campus that inspires growth and learning.
This year also celebrates Stockton's 50th anniversary of teaching, with special activities and events throughout the year.
As we carefully navigate the return to campus, there are also COVID-19 health and safety protocols in place to protect our community.
We have compiled a list of 15 things every Osprey needs to know to make the most of their semester.
WHAT'S TRENDING @ #STOCKTONU

Facebook: Do you remember the day you moved into your home at Stockton? Can you spot yourself in these pictures from the 2018 move-in day?
Instagram: #WildlifeWednesday: Last week, Christine Thompson, assistant professor of Marine Science, spotted a dorsal fin followed by a tail fin swaying side to side propelling a shark alongside the #StocktonU Marine Field Station boat she was conducting fieldwork from.
LinkedIn: We want to share your words of wisdom with our newest Ospreys getting ready to start their Stockton journey.
FROM THE SIDELINES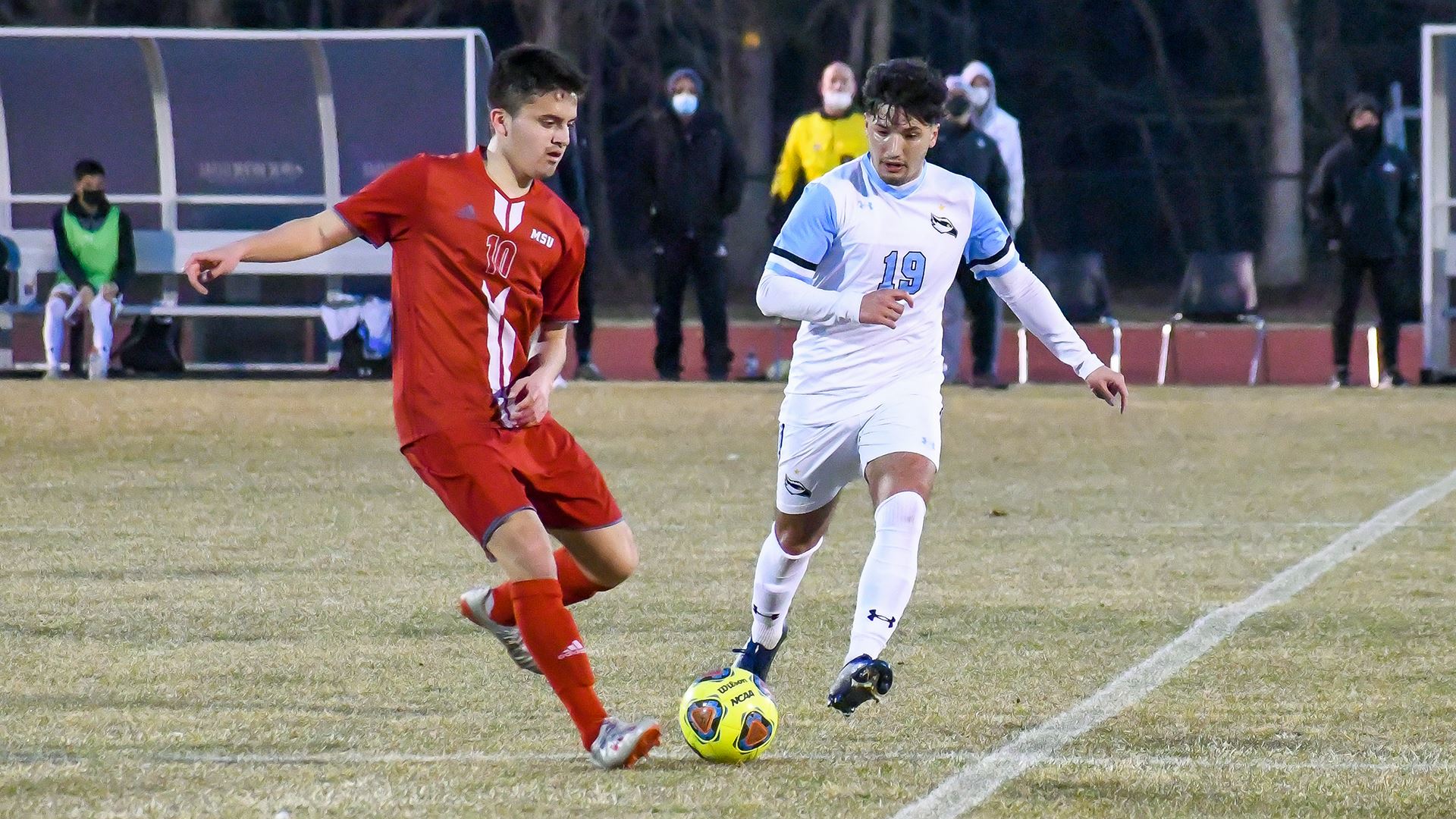 Stockton Wins Opener in Two Overtimes
The Stockton Ospreys opened their 2021 season in thrilling fashion with a 2-1 victory in double overtime against Ursinus on Sept. 2. Dante Montesinos scored the game-winner with 7:11 remaining in the second extra frame.
WE'RE HERE TO HELP
Resources Available to Staff, Faculty
Mask requirement: The University has reinstated mask requirements for everyone, regardless of vaccination status.
REMINDER: All unvaccinated employees, including those with approved medical or religious exemptions, are required to complete daily temperature and symptom checks on days they are on campus, Monday through Friday. Screenings take place at lot 8A on the Galloway campus and in B115 at the Residential Complex in Atlantic City. Details are on the Campus Operations During COVID-19 website. Beginning Sept. 7, shuttles are available.
Stockton's University Resilience Operations Committee (UROC) has developed a set of FAQs to address common questions and concerns about returning to campus. Should you have a question that is not addressed in the FAQ, email UROC@stockton.edu.
📱 The N.J. Department of Health offers the Docket app where residents can download their vaccination records for easy access.
💉 Faculty, staff and students can check with their local providers and schedule a COVID-19 vaccination appointment.
💉 Free walk-in COVID-19 vaccination clinics are scheduled on campus for the following dates: Galloway: West Quad 103: Sept. 7, 13, 14, 20, 21, 27 and 28; and Oct. 4, 5, 11 and 12 from 2-5 p.m. Pfizer and Johnson & Johnson vaccines will be available.
COVID-19 testing information can be found at the NJ COVID-19 Information Hub.
OSPREY NOTES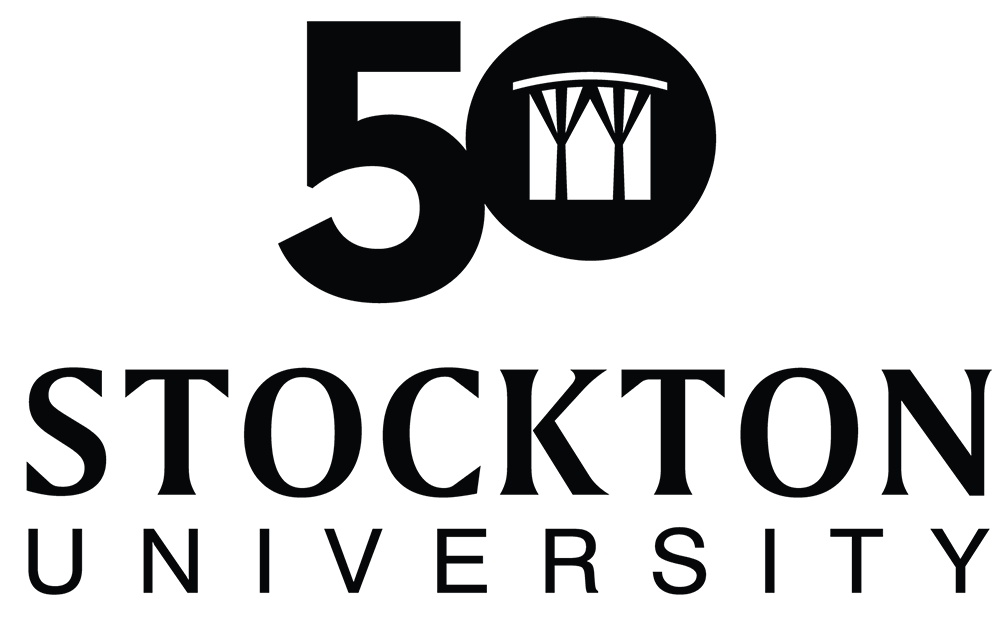 50th Anniversary Branding Available for Use
University Relations and Marketing created branding for the campus community to use in celebration of Stockton's 50th Anniversary. Here you can find 50th logos and PowerPoint templates for download, and email signatures can be found here.

Faculty Conference, President's Annual Address Held Sept. 1
The Fall Faculty Conference took place Wednesday, Sept. 1, in the Campus Center Event Room of the Galloway campus. The event was well attended and featured presentations from departments across the University including Enrollment Management, the SFT Union, the Center for Teaching & Learning Design; Title IX, and an update on the Middle States Accreditation.
Pictured left, Leamor Kahanov, provost and vice president for Academic Affairs, shares an overview of strategic priorities with attendees.
After the conference concluded, President Kesselman's Annual Address to University Staff took place. Here, members of the cabinet gave updates on projects and initiatives to be aware of for the future, as well as the impact of COVID-19 on the University relating to finances and enrollment.
Pictured right, President Kesselman, discusses the celebration of the University's 50th Anniversary of Teaching and being a member of the inaugural class.
Verify Your Ospreys, Faculty
Faculty are reminded to complete the Roster Verification process by confirming student attendance/academic activity at the beginning of each course after the add/drop period. The Office of Financial Aid uses this information to make adjustments to student financial aid disbursements based upon each student's confirmed number of credits.
Each instructor is responsible for verifying student attendance or participation in an academic activity. For online courses, faculty are reminded to include an assignment or discussion activity during the add/drop period so that the student's attendance can be confirmed.
The link to complete Roster Verification is found under the faculty tab within the goStockton portal.
For more information and a list of frequently asked questions, visit stockton.edu/rosterverification.
Last Chance to Renew Vehicle Parking Registration
Everyone is required to register their vehicle(s) for the 2021-22 academic year by Sept. 7. The online system may self-propagate the fields once your license plate has been entered. Please have your vehicle information for reference. For more information about parking, visit https://stockton.edu/parking.
UPCOMING EVENTS