Stockton News - Sept. 2, 2022
WHAT WE'RE TALKING ABOUT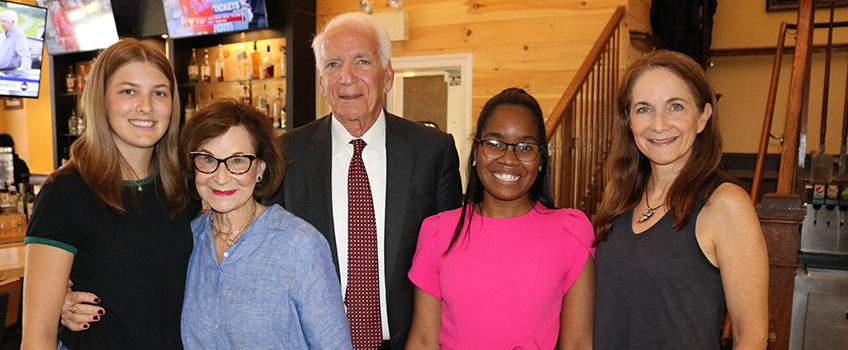 Senior Alicia Jenkins Named Fifth Staller Writing Tutor
Writing didn't always come easy to Alicia Jenkins.
The Stockton senior had to work hard on her writing when she attended Absegami High School. That's why being named the latest winner of the Paul D. Staller '97 Writing Center Tutor Award is so special for the Galloway native.
The monetary award comes from the Paul D. Staller '97 Writing Center Endowed Fund. Billie and Alan Staller, of Atlantic City, established the fund in memory of their son, Paul, a 1997 Stockton graduate with a degree in Communications Studies. Paul, who died in 2014 while working as a comedy writer in Los Angeles, worked as a tutor at the Stockton Writing Center. The Stallers set up the fund in 2016.
"My son could tell great stories," Billie Staller said. "That's what he did best. He was a tutor and a brilliant kid."
Jenkins, a Mathematics major with a concentration in Education, becomes the fifth student to become a recipient of the award. Writing Center Coordinator Eddie Horan said she's the perfect choice, despite her being a Mathematics major.
---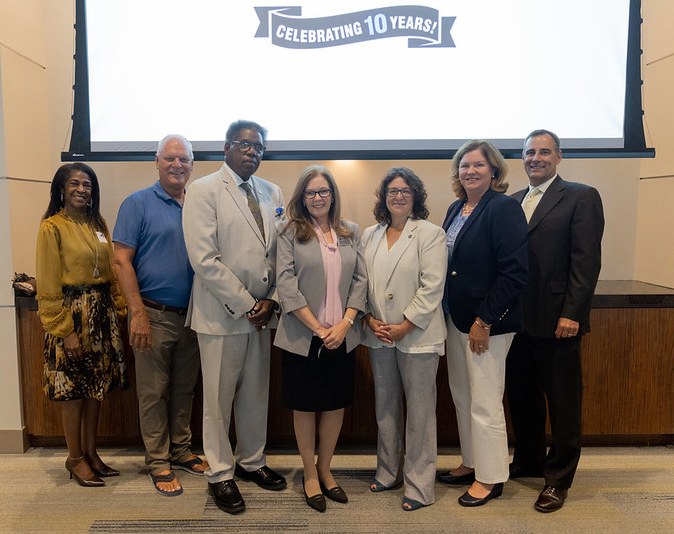 Center for Community Engagement Celebrates 10th Year
Bryan Gonzalez-Mejia is proof that Stockton's Center for Community Engagement and Service-Learning has had a positive impact on students since its inception ten years ago.
While attending Stockton, the 2019 graduate taught history and civics to recent immigrants in naturalization classes sponsored by the center. Some of his students went on to take and pass the test to become United States citizens.
"It was very rewarding to see that you made a difference in somebody's life and you were actually part of their journey here," said Gonzalez-Mejia, who earned a bachelor's degree in Political Science. "You helped them improve their lives in some way, and that's going to affect their whole lives, forever."
The Glendora resident went on to use what he had learned at Stockton at law school at Rutgers-Camden, where he continued to work and support immigrants' cases that "probably wouldn't have happened without my experience here at the center."
Merydawilda Colón, the center's executive director, has seen this kind of positive impact on students firsthand. Celebrating its 10th anniversary, the center now has partnerships with approximately 300 groups in South Jersey and has created several community programs, such as naturalization classes and after-school homework programs in Pleasantville and Atlantic City.
FRAME-WORTHY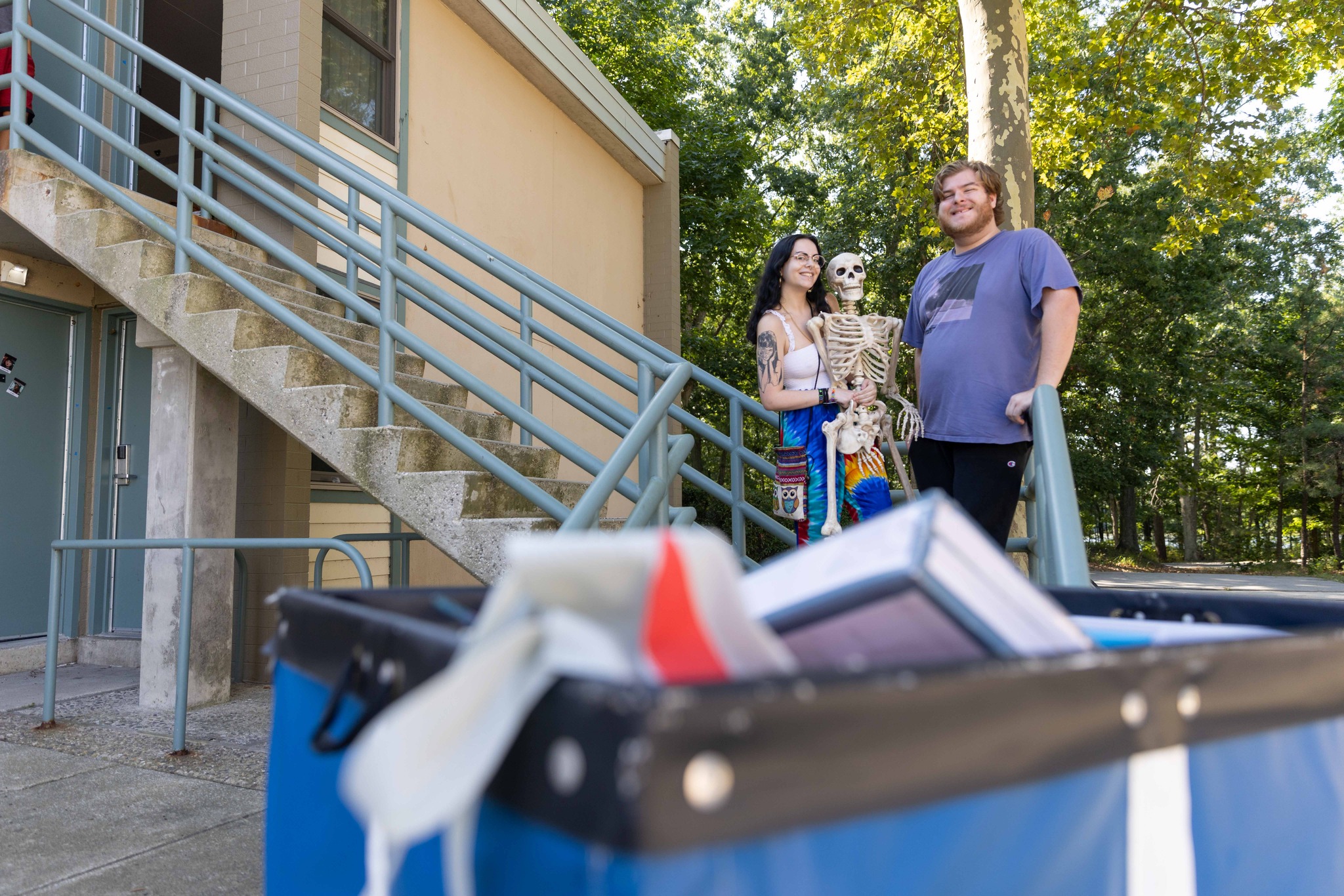 Ospreys Make No Bones About Moving In 🦅
You know you're in Jersey when Bone Jovi returns to campus on move-in day. Welcome back to our returning Ospreys. We can't wait to meet our new students starting on Sept. 2.
"Don't get too comfortable with who you are at any given time - you may miss the opportunity to become who you want to be." — Jon Bon Jovi
📸 View more move-in photos on Flickr.
WHAT'S TRENDING

@ #STOCKTONU

Facebook: In 4 days, our newest Ospreys will be settling into the nest. What's your best advice for them as they start their college journey?
Instagram: When your campus is on the beach, every day is #NationalBeachDay. Pictured are just a few of the ways Ospreys get sand between their toes and salty hair.
Twitter: LET'S GO OSPREYS Games start 9/1. Show your #StocktonU spirit!
FROM THE SIDELINES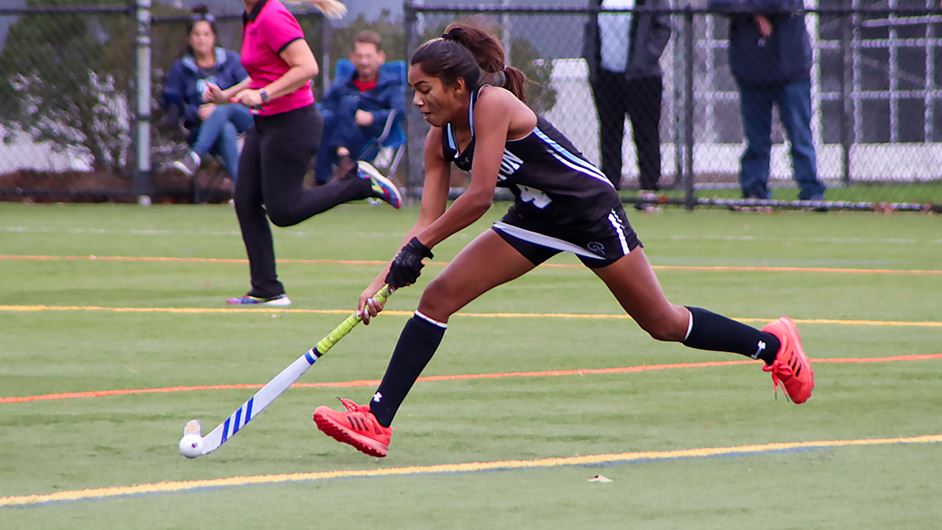 Fall Sports Kick-Off and Ospreys Soar
As the semester begins, Ospreys have hit the ground running, literally, and started off September strong with three victories already on the scorecard.
The field hockey team scored three straight goals in the second half to take a 4-2 victory over Arcadia (0-1) on Sept. 1. Alexandria Palumbo, Ameera Bilgrami and Jamilyn Hawkins garnered three points each on a goal and assist. It was the first contest of the season for both squads.
The men's soccer team scored two goals in the second half to win their season opener on the road against Ursinus on Thursday evening. Senior Paul Bechtelheimer and freshman Mohammed Bangoura scored the markers for the University. It was the first career goal for each player. Additionally, the women's soccer team took home a win against St. Joe's that evening. Sydney Williams scored the lone goal of the game for the Ospreys.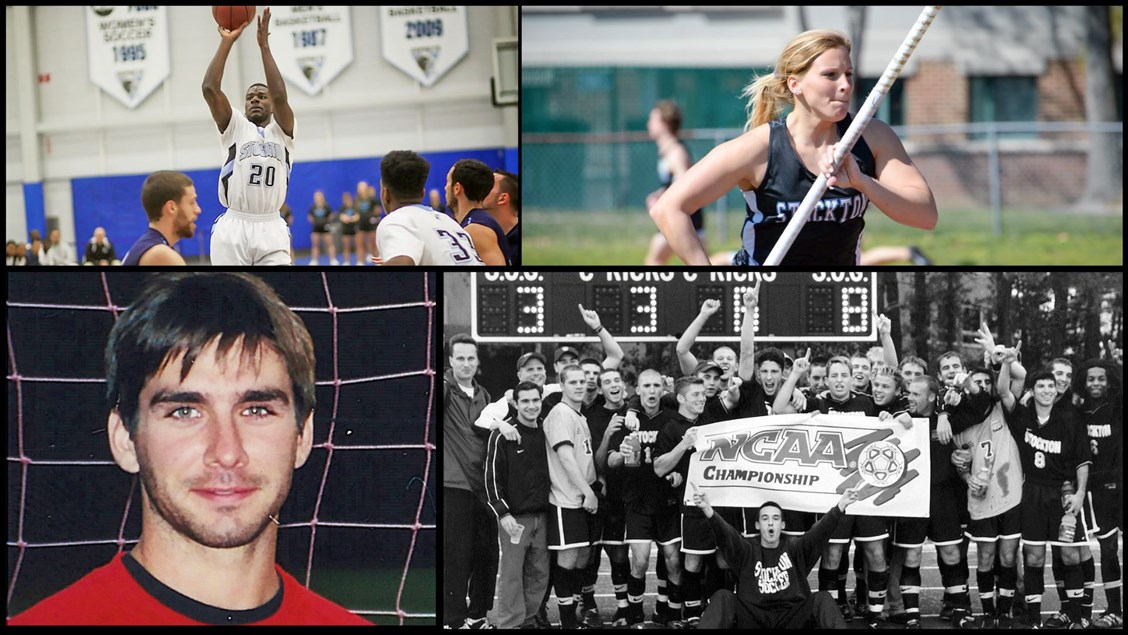 Stockton Announces 2022 Hall of Fame Class
Stockton has selected one team and three individuals to comprise the 2022 class of the Stockton Athletics Hall of Fame. The group features an NCAA Final Four squad, two All-Americans and a two-time All-Region First Team honoree. The 2022 class will be the first class to be inducted since 2019.
The 2022 honorees are the 1999 Men's Soccer Team, Josh Blamon (Men's Basketball), Jimmy Connor (Men's Soccer) and Chelsea Vaughan (Women's Track & Field).
---
🗓️ View the full schedule of upcoming athletic events here
OSPREY NOTES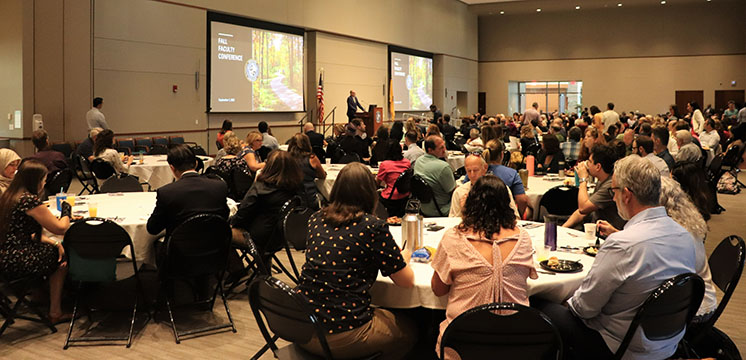 Faculty Conference, President's Bi-Annual Address Held Sept. 1
The Fall Faculty Conference took place Thursday, Sept. 1, in the Campus Center Event Room of the Galloway campus. The event was well attended and featured presentations with updates about the University, including Enrollment Management, Academic Affairs, Facilities and Operations, Information Technology Services and Administration & Finance.
After the conference concluded, President Kesselman's Bi-Annual Address to University Staff took place. Here, members of the cabinet gave updates on projects and initiatives to be aware of for the future. President Kesselman and Susan Davenport, executive vice president & chief of staff,gave an update on the status of the Presidential Search and encouraged staff and faculty to attend one of the listening sessions being offered on Sept. 13 or Sept. 23.
---
👉 Normal Academic Hours Next Week; Closed Monday
As a reminder, you can sleep in next week! The University will follow normal academic hours next week and will be closed for Labor Day on Monday, Sept. 5. All offices are open minimally from 8:30 a.m.- 5 p.m., Tuesday-Friday.
---
Fall 2022 Student Ratings of Teaching Schedule
Students evaluate their instructor and courses during the last 14 days of each term (seven for subterms). Courses with more than 15 students are evaluated using the IDEA Diagnostic Instrument (IDEA). Courses with 15 or fewer students are evaluated using the Small Class Instrument (SCI). All non-tenured faculty are required to administer the survey in each course they teach. Tenured faculty are required to evaluate half of their classes.
All surveys are administered online. You may choose to administer surveys synchronously, either in face-to-face sessions or during online synchronous meetings, or you can choose asynchronous administration and have emails automatically sent to students.
A schedule for important dates for Fall 2022 administration is available here.
In late September, an email with more detailed instructions will be sent to all faculty/staff. For more information, email IDEA@Stockton.edu.
---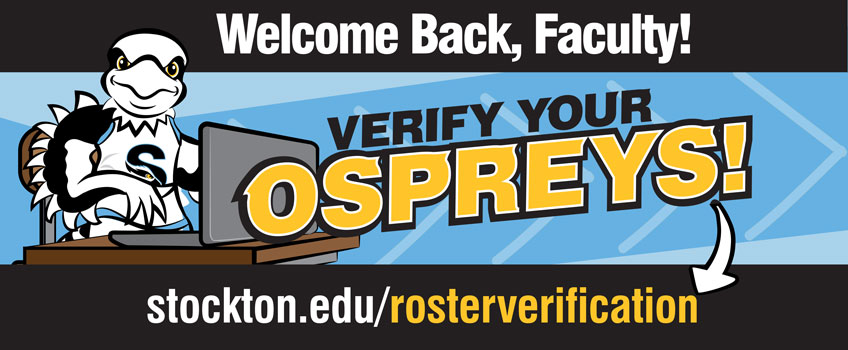 Roster Verification Reminder for Faculty
Welcome back, faculty! As the fall semester is about to begin, it's almost time to Verify your Ospreys!
New this year, faculty are reminded to complete the Roster Verification process by confirming student attendance/academic activity beginning after the add/drop period on Tuesday, Sept. 13. The Roster Verification process is to be completed by Tuesday, Sept. 20. The Office of Financial Aid will use this information to make adjustments to student financial aid disbursements based upon each student's confirmed number of credits.
Each instructor will be responsible for verifying student attendance or participation in an academic activity. For online courses, faculty are reminded to include an assignment or discussion activity during the add/drop period so that the student's attendance can be confirmed.
The link to complete Roster Verification can be found under the faculty tab within the goStockton portal.
For more information and a list of frequently asked questions, visit stockton.edu/rosterverification.
---
🚘 Last Chance to Renew Vehicle Parking Registration
Everyone is required to register their vehicle(s) for the 2021-22 academic year by Sept. 6. The online system may self-propagate the fields once your license plate has been entered. Please have your vehicle information for reference. For more information about parking, visit https://stockton.edu/parking.
---
Follett Sponsoring Grade School Supply Drive
Follett is sponsoring a grade school supply drive to benefit William Davies Middle School, Shaner School and the George Hess Educational Complex in Mays Landing. Supplies needed include pens, pencils, highlighters, glue sticks and notebooks. Drop boxes are located inside the campus bookstores through the end of September.
UPCOMING EVENTS