Stockton News - Oct. 15, 2021
WHAT WE'RE TALKING ABOUT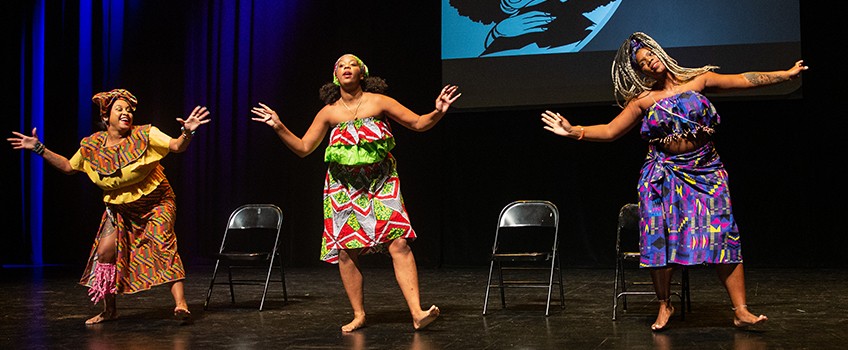 'We Must Do This Work Together... with Joy'
From the messages of "slave era music" to modern hip hop, Black Americans have used their imagination and artistic creativity to fight for freedom and justice, Bettina L. Love said at the 18th Annual Fannie Lou Hamer Human and Civil Rights Symposium on Oct. 12.
"Slave era music is not a music genre, it is a driving force for democracy," said Love, an author, professor at the University of Georgia and co-founder of the Abolitionist Teaching Network, which was formed in 2020 to help teachers and parents fight injustice in their schools and communities.
Fighting injustice is at the core of the American experience for people of color, Love said.
"You are a civic project," she said. "Real civics is building community in the face of violence. We have done civics like no other... And we used our creativity to do it."
---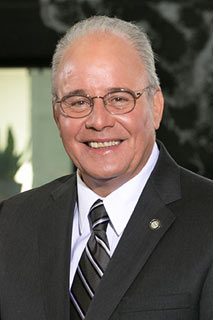 President Kesselman on 50 Years and Growing
The following column from President Harvey Kesselman appeared in The Press of Atlantic City on Oct. 8, 2021:
In 1971, when Stockton State College opened, our polarized country was grappling with an increasingly unpopular war, social unrest, and a growing civil rights movement. The first class of 1,000 students was opinionated, motivated and ready to change the world. The new college offered the promise of a four-year degree close to home and all of the opportunities that would provide.
Stockton is celebrating its 50th anniversary of teaching in 2021-22, an ideal time to reflect on whether we are upholding our mission and how it will be defined during our next half-century. I am proud today that our more than 60,000 alumni include teachers, nurses, accountants, police officers, business owners and CEOs who have helped South Jersey and the state grow and diversify. More than 60% of those alumni still live in South Jersey and 80% have remained in the state.
---
Stockton Poll: Testa Leads in 1st District State Legislative Race
Incumbent Republican Mike Testa leads Democratic challenger Yolanda Garcia Balicki by 13 percentage points in the Legislative District 1 State Senate race, according to a Stockton University poll released on Oct. 13.
Testa's Republican running mates also lead in the 1st District Assembly races. But they are far less known than the senator and are ahead by four to six percentage points in the four-candidate field, according to the poll of 407 likely voters conducted for the William J. Hughes Center for Public Policy. The voters will elect two Assembly members in each district. The 1st District includes all of Cape May County, most of Cumberland County and a small part of Atlantic County.
---
President's Annual Report: Meeting the Challenges, Opportunities of 2021
Driven by our mission of Students First, Stockton University continues to rise to meet the challenges of the COVID-19 pandemic, social justice and political unrest and also seize opportunities to move Stockton forward.
The 2021 Annual Report highlights our community's achievements in inclusive student success, teaching and learning, and other areas that align with our new strategic plan.
STOCKTON UNIVERSITY ATLANTIC CITY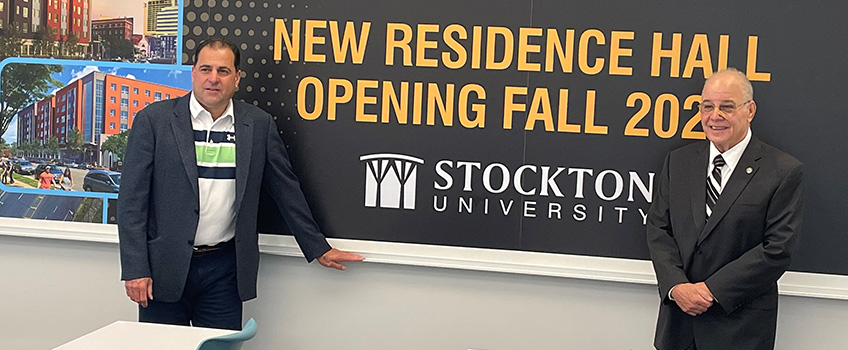 Sen. Paul Sarlo Visits Stockton Campuses
N.J. Senator Paul Sarlo, (D-Bergen Passaic), chairman of the New Jersey Senate Budget and Appropriations Committee, toured the Stockton Atlantic City and Galloway campuses on Wednesday, Oct. 13, to see the progress of the city campus and surrounding University District, and the main campus growth.
"Sen. Sarlo has been a great supporter of Stockton and a champion for higher education in New Jersey," Stockton President Harvey Kesselman said. "We are thrilled to show him how the state's investment in Stockton is benefitting not just our students, but the city of Atlantic City and the region."
---

Tune in for the seventh episode of Stockton Now, Saturday, Oct. 16 at 10 a.m. on WIBG 1020 AM and 101.3 FM or Monday, Oct. 18 on WLFR. In October's episode, Leamor Kahanov, provost and vice president for Academic Affairs, talks about her journey to Stockton and her vision for expanded academic programming; Jessica Grullon, associate director of Admissions Services, and senior Andrew Torres have a conversation about Latinx culture at Stockton; John Froonjian, executive director of the William J. Hughes Center for Public Policy, discusses civic engagement and the upcoming election season; and senior Laurie Melchionne gives a brief history of The Argo as it prepares to celebrate its 50th anniversary along with the University.
If you missed previous episodes, you can listen online at the Stockton Now archive page.
WHAT'S TRENDING @ #STOCKTONU

Facebook:Aaron "Great River Moon" Moss, assistant professor of Theatre/Directing, reflects on what Indigenous Peoples' Day means to him.
Twitter:Last night's sunset over the lake! Enjoy your weekend!
Instagram:
Are you at Stockton's University Weekend?
FROM THE SIDELINES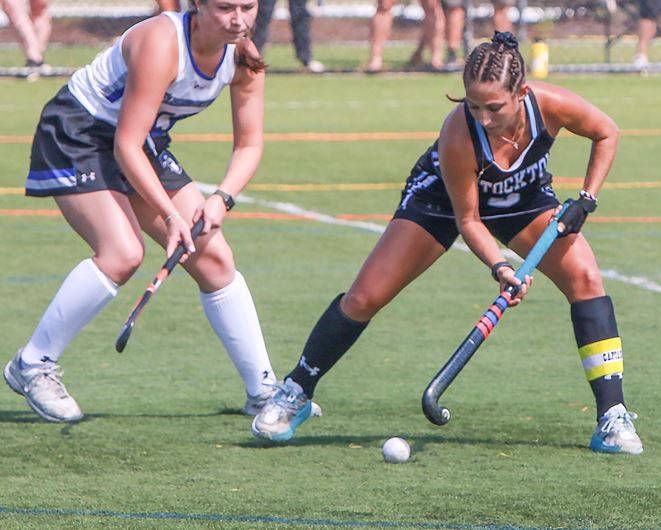 Stockton Rallies for 4-3 Overtime Victory over FDU-Florham
Stockton University (7-4) made a stirring comeback from a 3-1 deficit to top FDU-Florham (7-6) 4-3 in overtime on Oct. 12. Gianna Morganti, who was flying all over the field all night, scored two goals.
Senior Gracee Roberts came off the bench in overtime and scored the game-winner on a penalty stroke for her first career goal. Freshman Alexandra Palumbo fired a goal for the second straight game.
🗓️ View the full schedule of upcoming athletic events here.
🕊IN MEMORIAM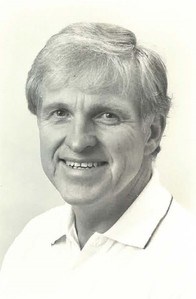 In a message to faculty and staff on Oct. 14, President Kesselman shared the following:
It is with sadness that I inform you of the passing of Dr. Joseph Walsh, Professor Emeritus of Philosophy and Religion, on Oct. 10, 2021.
Joe was an extraordinary colleague who was deeply committed to addressing social justice issues. He and Dr. Pat Reid-Merritt were the two individuals at Stockton who led the efforts to name the Atlantic City campus event room the Fannie Lou Hamer Event Room.
Joe always was willing to share his thoughts to those who needed to hear what he had to offer. He was an institutional leader who made a difference in the life of Stockton. He was a friend who will be sorely missed.
View his obituary here.
WE'RE HERE TO HELP
Resources Available to Staff, Faculty
🧠 Stockton provides faculty and teaching staff with professional development, training, teaching ideas, resources and individual consultations via the Center for Teaching and Learning Design. Visit here for information on upcoming professional development events being offered.
SUPPORT4U: A variety of counseling, referral and consultation services are available to Stockton employees and household members through the Employee Assistance Program. Learn more here.
COVID-19 Information
New: With the increase of COVID-19 infections in the region's schools and daycare centers, the university will allow for up to 10 days (cumulative) of COVID-19 related leave where an employee is authorized to work from home by their manager/Divisional Executive. If you are unable to work from home or not approved, you must use accrued leave. Please contact the Office of Human Resources at 609-652-4384 for further instructions, including the need for documentation from the daycare facility, school, or physician confirming the need for childcare, along with a statement that there is no other person available to provide childcare.
Reminder: If you are feeling sick with COVID-19 symptoms, don't forget to update your COVID-19 reporting form via the goStockton portal in the "Employee" tab.
💭 Stockton has added new information to the COVID-19 FAQ lists and has posted anew set of FAQs with information from AtlantiCare about health questions related to COVID-19. Questions not in the FAQ can be emailed to UROC@stockton.edu.
💉 Free walk-in COVID-19 vaccination clinics are scheduled at the Galloway campus for the following dates: West Quad 103: Oct. 18 and 19 from 2-5 p.m. Second doses only will be available on Nov. 1 and 2. No appointment is necessary. Only the Pfizer vaccine is available. For those getting a first dose, a site for the second dose can be found here.
👉 Eligible employees who get a booster vaccine may now add that information to their vaccination status through the portal on the Stockton website at https://go.stockton.edu/employee.
OSPREY NOTES
COVID-19 InfoSession with AtlantiCare Oct. 28
You are invited to join health care professionals from AtlantiCare and Stockton at 4:30 p.m. on Thursday, Oct. 28, to address your questions about the COVID-19 vaccine, boosters, testing and additional topics related to the COVID-19 pandemic and fall and winter seasons.
AtlantiCare's Director of Infection Prevention Acute Care Services Gemma Downham and Stockton's Associate Director for Health Outreach, Promotion and Education Dr. Zupenda Davis-Shine will answer your COVID-19 questions.
Zoom information will be shared the day of the info session.
If you would like to submit a question, email the University Resilience Operations Committee at UROC@stockton.edu.
Inaugural Journal of Gaming, Hospitality and Tourism Released
The inaugural issue of the International Journal of Gaming, Hospitality and Tourism (IJGHT) was released Oct. 15 by the Lloyd D. Levenson Institute of Gaming, Hospitality and Tourism at Stockton.
The peer-reviewed, open-access journal was developed to share original research that bridges the gap between industry practitioners and academic researchers and educators.
"We want this journal to provide readers with relevant information that can inform and enhance the gaming, hospitality and tourism industries and those that support them," said LIGHT Faculty Director and IJGHT Founding Editor Jane Bokunewicz.
View the online journal here.
Casey Interviewed About Current Art Exhibit
Ryann Casey, adjunct professor of Art at Stockton, was recently interviewed by The Armenian Mirror-Spectator about the current exhibit in the art gallery, "Before, After," which she curated. The exhibit examines the Armenian Genocide. Read the article here.
UPCOMING EVENTS