Stockton News - Oct. 8, 2021
WHAT WE'RE TALKING ABOUT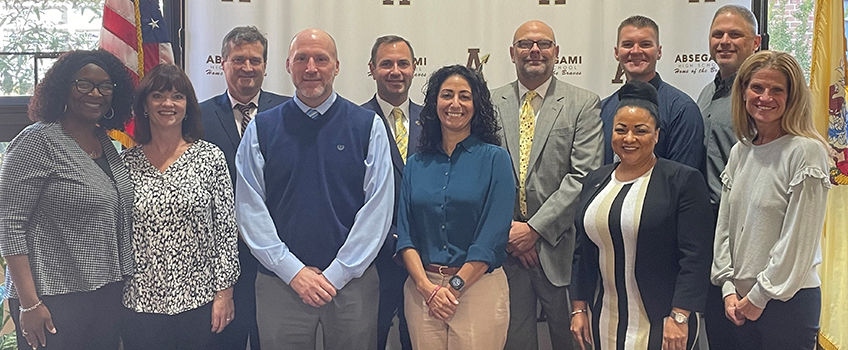 Greater Egg Harbor Regional Joins Dual Path Partnership
The Greater Egg Harbor Regional School District and Stockton University have signed a Dual Path Partnership agreement that will give students at Absegami, Oakcrest and Cedar Creek high schools the opportunity to graduate from high school in three years and be automatically enrolled at Stockton with sophomore standing.
The agreement demonstrates the commitment of both institutions to provide students with a high-quality education and seamless access to an affordable four-year college degree.
---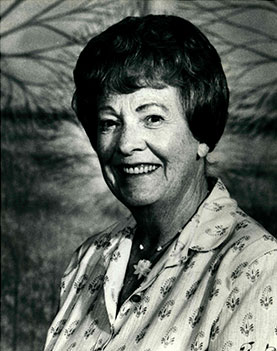 The Story Behind Stockton
Often called the "founding mother of Stockton," Elizabeth Barstow Alton led the campaign to locate a college in South Jersey in the mid-1960s.
But, as strong and persistent a force as she was, she could not have done it alone. In fact, one of her strengths was knowing how to build coalitions and find partners.
Those partners ranged from schoolchildren who wrote letters, media, businesspeople, clubs and organizations, and powerful state and local politicians who were smart enough to get on board when the Elizabeth Alton train roared through.
---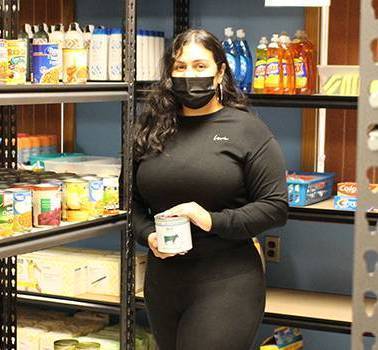 Campus Food Pantry Expands, Moves to Larger Site
In an effort to ensure that no student goes hungry, Stockton University has expanded the main campus food pantry, now located at the Townsend Residential Life Center (TRLC).
The University received an $80,000 grant from the State of New Jersey as a part of the Hunger-Free Campus Grant program. The grant allows Stockton to keep the pantries in Galloway and Atlantic City fully stocked and pay student workers such as first-year student Yanet Reyes.
STOCKTON UNIVERSITY ATLANTIC CITY
Three Boats Named for Rowing Supporters
Three boats were dedicated in honor of local rowing supporters at the Stockton University AC Stakes Race held at the Atlantic City Boathouse on Oct. 3.
The "Coach Bob Garbutt," the "Rows Ann Cahill," and the "Sue Peterson Family" boats were purchased with funds raised from the Rowing and Growing event at Stockton and a grant from the South Jersey Charitable Foundation.
---
Policing Conference Focuses on Collaboration
Successful democratic policing takes trust and collaboration between the police and the community, speakers said at the "Policing Post George Floyd – Reinvestment, Reallocation and Transformation" conference at the Stockton Atlantic City campus on Oct. 1.
More than 100 people, including police, government officials, community leaders, and academics attended both in person and via Zoom.
Stockton Provost Leamor Kahanov welcomed the attendees and said Stockton was privileged to be able to host important conversations on the issues of policing and social justice.
WHAT'S TRENDING @ #STOCKTONU
Instagram: Brightening your cloudy day with gorgeous sunset views over @stocktonac 🌅 📸: Rebecca Callaghan
Facebook:#StocktonTBT "I am a member of the very first graduating class in 1975. My best memory was an event that happened in a Physics class taught byYitzhak Sharon."
FROM THE SIDELINES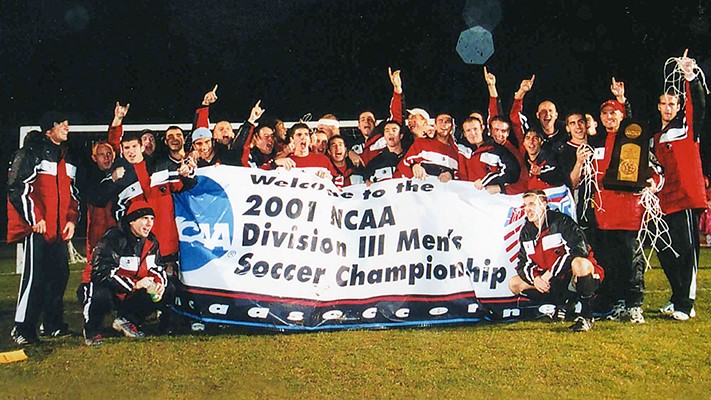 2001 NCAA Men's Soccer Champions
Jeff Haines keeps a constant reminder of one of Stockton University's greatest sports accomplishments in a spot where he can see it every night. A piece of the net from the 2001 NCAA Division III men's soccer championship game hangs in his bedroom.
Haines was the head coach of that team, which defeated University of Redlands (Ca.) 3-2 to clinch the national championship, becoming the first team in school history to win a national crown. Stockton finished the year 25-1-1.
"When we won, I had never seen a collegiate soccer program cut down soccer nets before," Haines said. "I wanted everybody to get a piece of the net to keep forever. We got permission from the athletic director. Everybody got a piece of the net. I still have the net hanging on my bed post. It's been in the same spot since 2001."
---
Stockton Extends Win Streak with 5-0 Victory
MEN'S SOCCER: Stockton University won their fourth straight match with a 5-0 rout over New Jersey City on Oct. 6. Ervin Gjeli led the way with two goals and two assists of the evening. Stockton dominated the first half, outshooting the Gothic Knights 7-2 and potting a trio of goals. Gjeli got the scoring underway at 16:54 with his seventh marker of the year.
Seven Ospreys Qualify for NFCA Scholar-Athlete Honors
Seven members of the Stockton University softball team qualified for Easton/NFCA All-America Scholar-Athlete honors from the National Fastpitch Coaches Association. The awards are given to any player who achieved a minimum 3.50 grade point average during the 2020-21 academic year. The seven Ospreys were among 2,375 Division III players who qualified.
A trio of seniors in Angie Dunphy, Caitlin Hughes and Meg Murzello all qualified as NFCA All-America Scholar-Athletes in their final season at Stockton.
🗓️ View the full schedule of upcoming athletic events here.
WE'RE HERE TO HELP
Resources Available to Staff, Faculty
🧠 Stockton provides faculty and teaching staff with professional development, training, teaching ideas, resources and individual consultations via the Center for Teaching and Learning Design. Visit here for information on upcoming professional development events being offered.
SUPPORT4U: A variety of counseling, referral and consultation services are available to Stockton employees and household members through the Employee Assistance Program. Learn more here.
COVID-19 Information
Reminder: If you are feeling sick with COVID-19 symptoms, don't forget to update your COVID-19 reporting form via the goStockton portal in the "Employee" tab.
💭 Stockton has added new information to the COVID-19 FAQ lists and has posted a new set of FAQs with information from AtlantiCare about health questions related to COVID-19. Questions not in the FAQ can be emailed to UROC@stockton.edu.
💉 Free walk-in COVID-19 vaccination clinics are scheduled at the Galloway campus for the following dates: West Quad 103: Oct. 11 and 12 from 2-5 p.m. Only the Pfizer vaccine is available. For those getting a first dose, a site for the second dose can be found here.
👉 Eligible employees who get a booster vaccine may now add that information to their vaccination status through the portal on the Stockton website at https://go.stockton.edu/employee.
COVID-19 testing information can be found at the NJ COVID-19 Information Hub.
OSPREY NOTES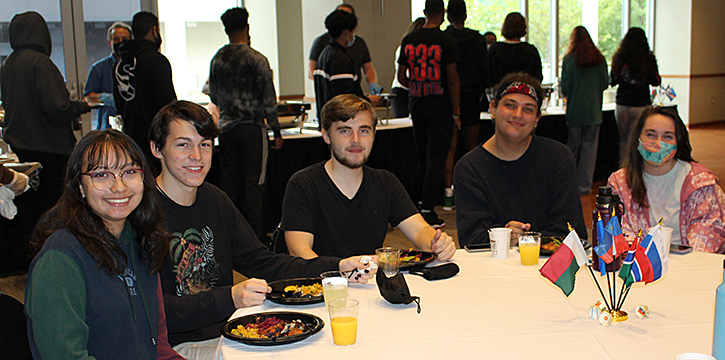 Multicultural Brunch Focuses on 'Be, Believe, Belong'
The Annual Student Multicultural Brunch, held on Oct. 4 in the Campus Center Event Room, attracted more than 100 students who shared ethnic food and learned more about the new Multicultural Center. The theme was "Be, Believe, Belong."
Speakers urged students to learn more about each other and different cultures and discussed in more detail the plans for the Multicultural Center slated to open in Spring 2022.
Shedia Laguer, assistant director of Student Development, talked about her background at her predominantly white college and how she learned to immerse herself in other cultures that were not necessarily her own by attending events, taking dance classes, and being the vice president of Korean Students United.
She explained how ignorance of other cultures creates blind spots, and that Stockton is working towards minimizing its blind spots from every angle to have a welcoming home for students.
UPCOMING EVENTS