Stockton News - Oct. 7, 2022
WHAT WE'RE TALKING ABOUT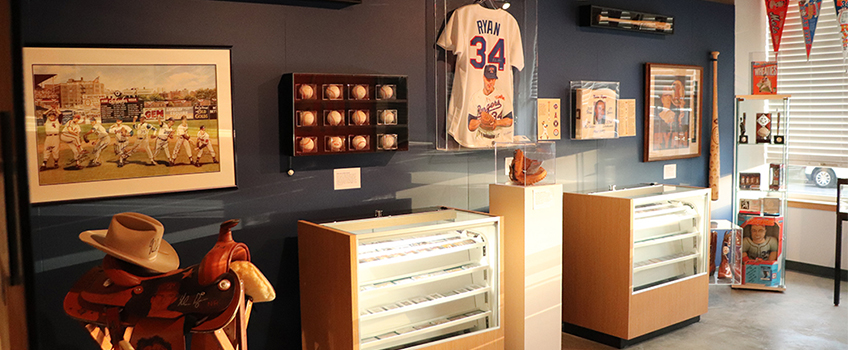 Unique Nolan Ryan Memorabilia Collection on Display
Baseballs, bats, gloves, hats, jerseys and cards. These are just some of the more than 15,000 items comprising the vast Nolan Ryan collectiondonated to Stockton by Leo S. Ullman.
A signed cowboy hat, an autographed horse saddle, a signed stadium seat and even Beanie Babies are also part of the unique assortment of memorabilia, some of which is on display at five Stockton locations.
The Richard E. Bjork Library in Galloway, Kramer Hall in Hammonton, Stockton University at Manahawkin and the Noyes Arts Garage and Stockton's campus in Atlantic City are all locations for a new "pop-up" exhibit on display until Dec. 11. A public reception for the exhibit will be held 5:30 p.m. Oct. 17 at the Arts Garage, and Ullman will attend.
---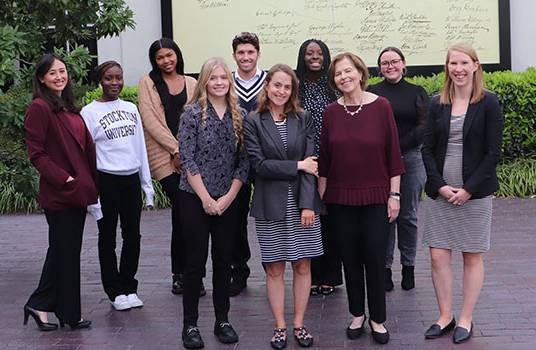 Constitution Day Speaker Examines History of Reproductive Autonomy
Constitutional scholar Mary Ziegler brought attendees of Stockton's annual Constitution Day event on a journey of the anti-abortion movement from the 19th century to this summer's Supreme Court ruling overturning the Constitutional right to an abortion.
"Let's look at how we got to the moment we find ourselves in now," Ziegler told an audience of several hundred students, faculty and community members on Sept. 29. "Where we are going next is uncertain."
Ziegler, a law professor at University of California, Davis School of Law, has studied and written four books on the evolution of the anti-abortion debate.
💭 Relevant Read: An article, "How New Jersey Protects Access to Abortion in the Aftermath of Dobbs," by Linda Wharton, professor of Political Science, was published in N.J. Law Journal magazine.
---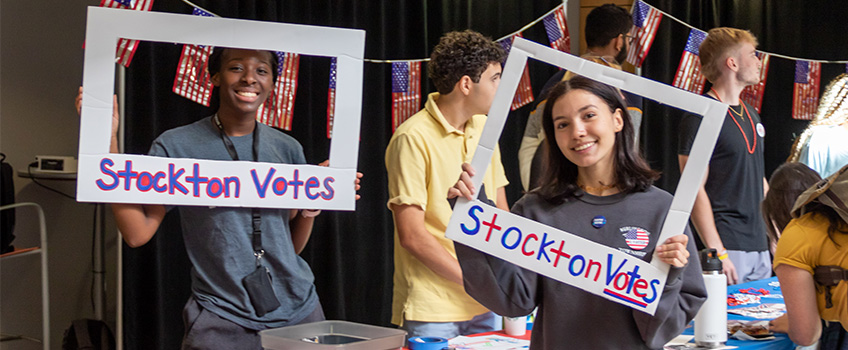 Students Drive Peers to Get Out and Vote
For my family.
It'll be my first time voting!
This is the way to make your voice heard.
In red, white and blue, reasons why Stockton students vote decoratedthe F Wing Atrium as students in the "Stockton Votes" first-year seminar encouraged peers to check their voter registration status ahead of November's midterm election.
Joseph Nasr, a Computer Science major in the class, thinks it's important for students to "really think about who we're going to vote for, why we are voting for them and the consequences of voting for them." The Toms River resident recently turned 18 and is eager to vote in his first election, which is part of the reason he took this course.
FRAME-WORTHY: 🏳️‍🌈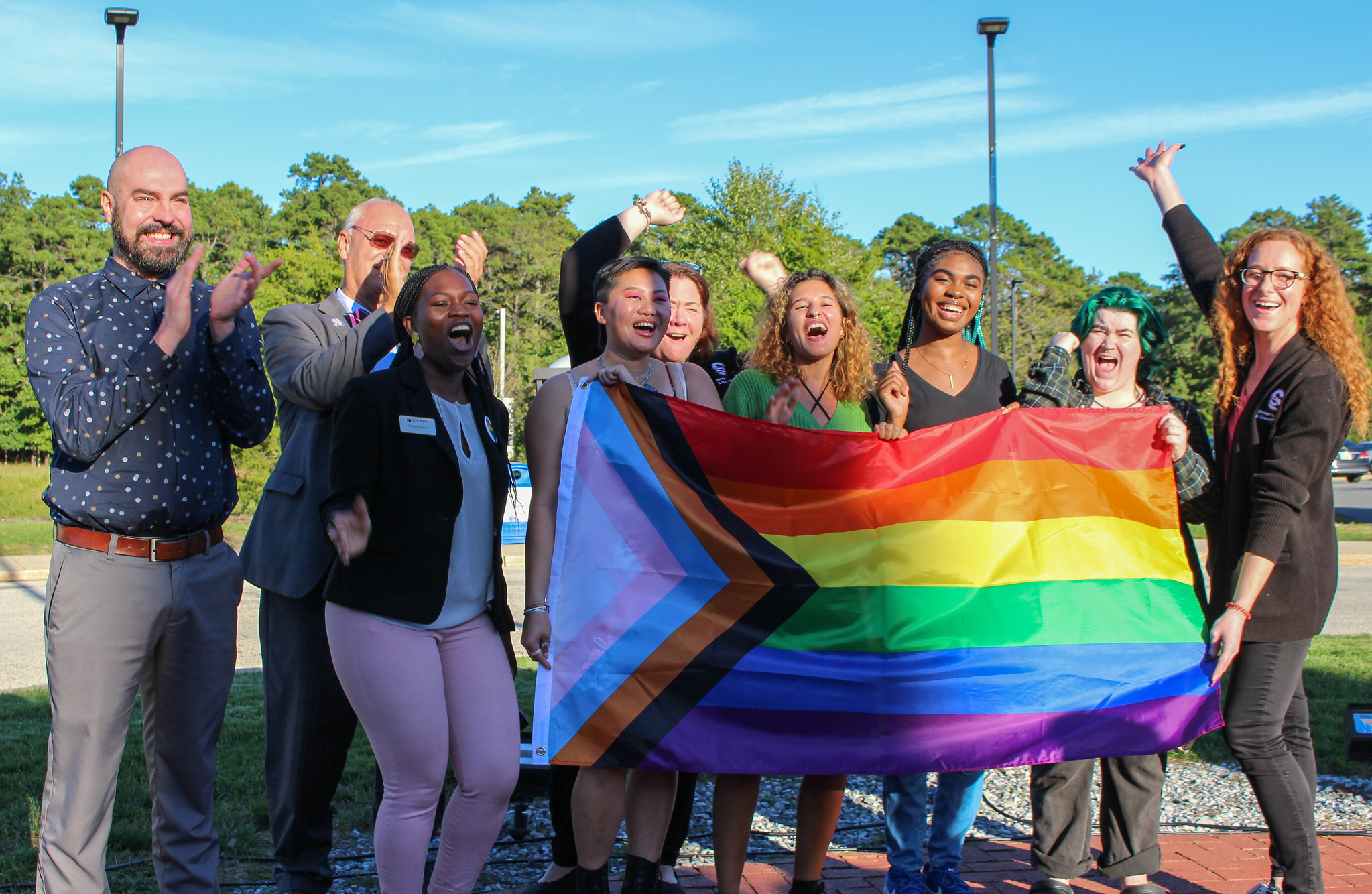 Rainbow Flag Raised for LGBTQ+ History Month
Swaying peacefully in the wind, right across from its Latino neighbor, flies the LGBTQ+ pride flag following speeches in the Arts and Sciences Circle on Oct. 6.
The flag almost didn't make it to its intended destination. Heavy rain and remnants of a recent hurricane caused the event to be postponed from the first day of October to Oct. 6.
But clear skies and positive vibes were present among those witnessing the flag raising. The ceremony, which kicks off a month of events in celebration of LGBTQ+ History Month, opened with remarks from Dalia Moamed and Mo Keane from the student organization Queer/Trans People of Color Society (QTPOCS).
Both emphasized the significance of remembering and acknowledging the efforts of LGBTQ+ individuals of color, including Marsha P. Johnson and Sylvia Rivera, who are credited with being an integral part of the Stonewall Riots in 1969.
WHAT'S TRENDING

@ #STOCKTONU
Facebook: What's your favorite part of University Weekend? We love a good parade... Don't miss the festivities Oct. 6-9! View the event schedule.
LinkedIn: A splash of color for your feed 🌈 Captured this morning by Kristian Gonyea '06
Instagram: Steven Shaak's Entomology class explores the insect biodiversity living in the planters outside K Wing.
FROM THE SIDELINES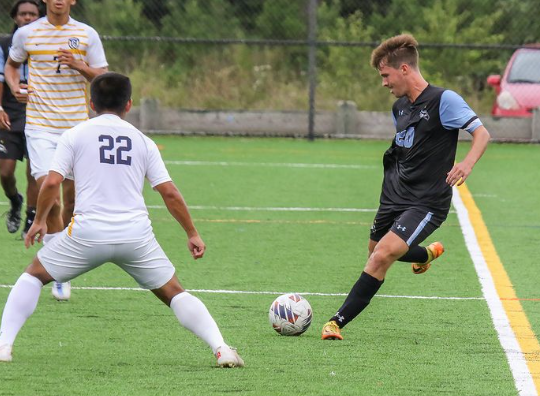 Stockton Squeezes by Salisbury 1-0
The Stockton men's soccer team got back into the win column with a tough 1-0 victory over Salisbury in a non-conference tilt on Oct. 5. Freshman Aiden Hoenisch scored the game-winner in the final six minutes to propel the Ospreys to victory.
Both teams were able to get just two shots off each during the first half, none on net, but the Sea Gulls carried much of the play. Stockton held a 7-1 advantage on corner kicks but could not convert.
---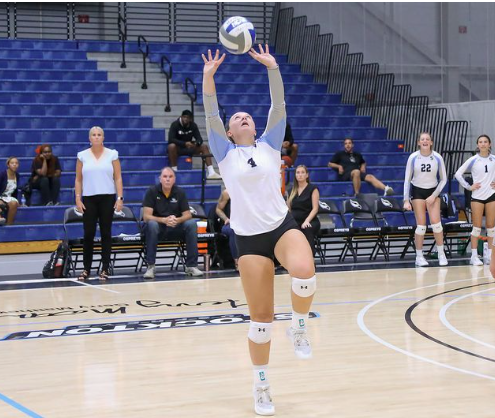 Stockton Rolls to a 3-0 Sweep of Ramapo
The Stockton volleyball team rolled to a 3-0 sweep of Ramapo by scores of 25-10, 25-18 and 25-12 on Oct. 4. The win was the fourth in the last five matches for the Ospreys.
Haley Green led Stockton with match-highs of 14 kills and five aces plus a .600 hitting percentage. Kate Louer, the current NJAC Rookie of the Week, contributed eight kills.
🏀🦅🎉 Osprey Madness: 7 p.m., Thursday, Oct. 13, at the Sports Center - Come out to support the basketball teams!
---
🗓️ View the full schedule of upcoming athletic events here
OSPREY NOTES
Limited Access to Pomona Road Entrance Weekdays EXTENDED through Oct. 21
Due to the inclement weather this week, the limited access to the Pomona Road/Vera King Farris Drive entrance to the Galloway campus has been extended through Oct. 21, from 7 a.m. - 3:30 p.m. Travelers are encouraged to use alternate routes during these times. Pomona Road will be operating one lane from Exit 44 on the Garden State Parkway to the Vera King Farris Drive intersection.
The roadway and intersection will operate regularly after 3:30 p.m. daily and on weekends.
All members of the university community are encouraged to allow extra time for their travel to campus. Guidelines for entrances and exits during construction hours and a detour map are available at stockton.edu/alerts.
For questions, contact project manager Skip West at Charles.West@stockton.edu and visit stockton.edu/alerts for updates.
---
IMPORTANT UPDATE: Holiday Closing Changes
The following changes to holiday closings and leave requirements for this academic year were announced in an email on Oct. 4:
For this year only, Indigenous Peoples Day (formerly Columbus Day) on Monday, Oct. 10, 2022, and Presidents' Day on Monday, Feb. 20, 2023, will now be regularly scheduled workdays. You can request to take accrued leave for these days, but you cannot earn compensatory or holiday overtime for these two days.

The University will be closed from Dec. 26, 2022, through Jan. 2, 2023. There are four working days and two paid holidays during this period. However, staff will not need to use accrued leave for any of these four working days. The University will compensate you at your regular rate of pay. These four days must be taken between Dec. 27-30, 2022, and cannot be substituted or carried over. Essential employees required to work on the aforementioned dates must have written approval from their divisional executive to do so and shall be compensated at the overtime rate with pay or compensatory time, as applicable in addition to their regular rate.
The University will reopen on Tuesday, Jan. 3, 2023.
UPCOMING EVENTS