Stockton News - Oct. 1, 2021
WHAT WE'RE TALKING ABOUT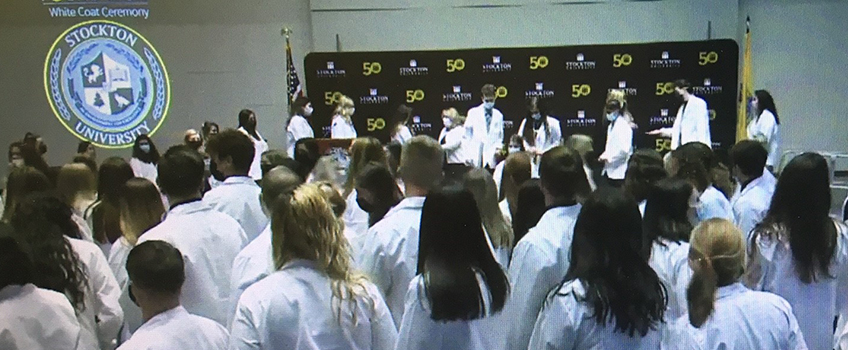 Nursing Program Holds First White Coat Ceremony
The Stockton University Nursing program held its first-ever White Coat Ceremony on Sept. 25 in the Campus Center Event Room. The program received a grant from the Arnold P. Gold Foundation and the American Association of Colleges of Nursing to host the ceremony.
"The oath that you are going to take today is really identifying the confluence of the science of medicine and the humanity and compassion of being a nurse," said Provost and Vice President for Academic Affairs Leamor Kahanov. She urged students to take their oath very seriously and consider it in the way they are going to interact with their patients.
---
Stockton Poll Shows Murphy Leads Ciattarelli in Gov. Race
Incumbent Democratic Gov. Phil Murphy, buoyed by support for his COVID-19 policies, leads Republican challenger Jack Ciattarelli by 9 percentage points, according to a Stockton University poll released Sept. 29.
But Murphy reaches only the 50-percent mark, leading Ciattarelli 50%-41% including voters who lean toward one candidate or the other. Nine percent are undecided or not liking either candidate in the statewide New Jersey poll of 552 likely voters. The poll was conducted for the William J. Hughes Center for Public Policy at Stockton University the week before Tuesday night's first gubernatorial debate.
📰 In the News: The Press of Atlantic City, Cape May County Herald, nj.com, The Hill
---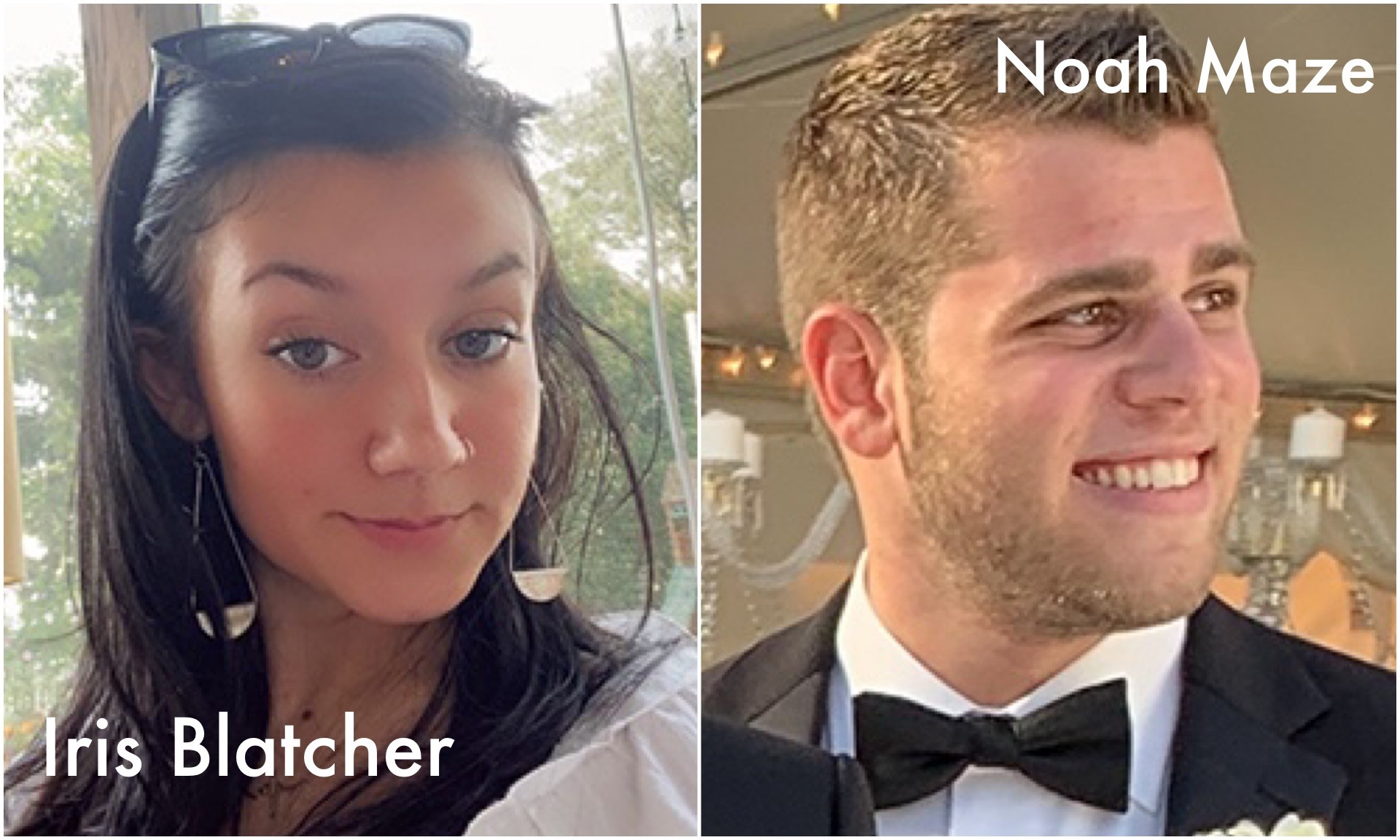 Ospreys Reflect on Summer in Washington, D.C.
Communications Studies major Noah Maze of Ocean wanted to connect with people and companies he might like to work for, so he accepted a summer internship with Podtechs through The Washington Centerinternship program offered at Stockton.
Iris Blatcher of Haddon Township interned this summer with Women of Peace Corps Legacy, working on their social media. A Communications Studies major with a concentration in public relations, she said she not only learned professional skills, but also got to network with women in the Peace Corps.
STOCKTON UNIVERSITY ATLANTIC CITY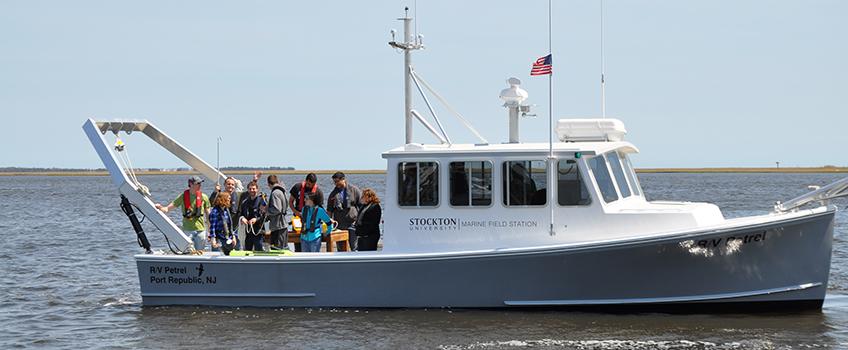 Study Supports Coastal Resiliency Institute
Stockton University will move forward to develop partnerships and funding for a Coastal Resiliency Institute and Marine Science Center (CRI/MSC) in Atlantic City.
A recently completed feasibility study commissioned by the University recommended locating the institute in Absecon Inlet, specifically the Gardner's Basin area.
The study said the center could serve as a nexus for the development of a "blue economy" in the region. It cited the site's access to the ocean, deep-water marina facilities, and direct access to surrounding waterways, dunes, beaches, wetlands and urbanized coast necessary for teaching and research.
WHAT'S TRENDING @ #STOCKTONU

Instagram:The only #MondayMotivation you need... 💙💛 📸: Mandee McCullough '04
Facebook: 9 years ago today, the University debuted the "Stockton S." The Osprey's fierce gaze is determined, confident and unwavering as they set off on a mission.
Twitter:In honor of #HispanicHeritageMonth, Andrew Torres, president of @Stockton_llu, shares his #StocktonVoices reflection."What makes me proud about being a Latino is the strong family bond."
FROM THE SIDELINES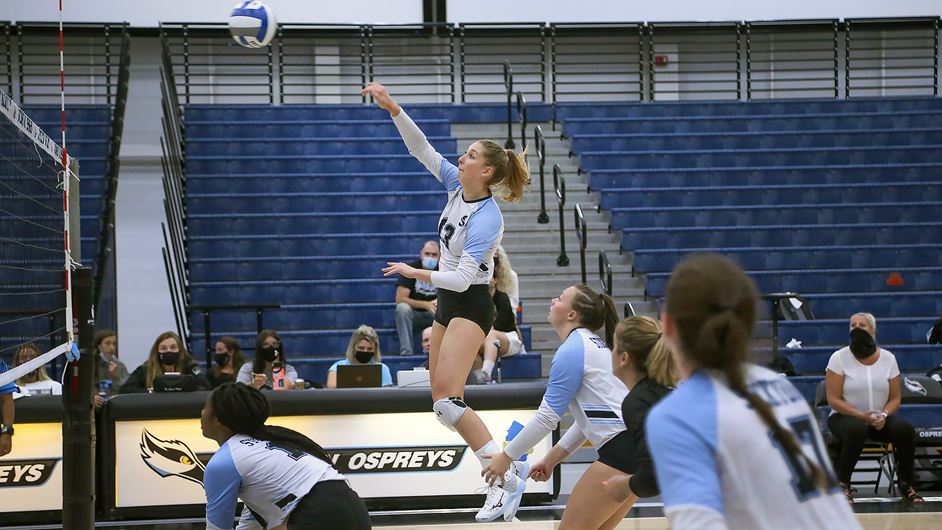 Stockton Wins Second Straight Match
VOLLEYBALL: Stockton University captured their second straight match with a 3-0 win over visiting Hunter College on Sept. 30. The Ospreys won by scores of 25-13, 26-24 and 25-18. Charlotte Leon topped the team with 14 kills and an outstanding .500 hitting percentage.
Stockton broke open the first set with eight straight points on the way to the 25-13 win. Leon led the way with six kills, while the defense held the Hawks team to just four kills in the set.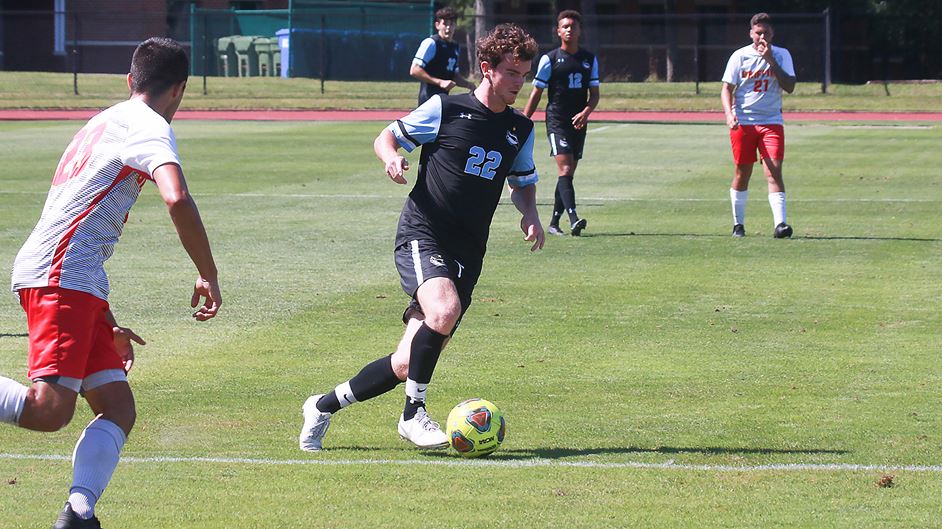 Stockton Extends Unbeaten Streak to Five
MEN'S SOCCER: Stockton University scored one goal in each half for a 2-0 conference victory over Rutgers-Camden on Sept. 29 that extended the Ospreys' unbeaten streak to five games.
Brendan Deal struck early for Stockton, breaking in and scoring up high just 4:04 into the game. Deal's goal was his second in as many games and fourth of the season. Despite being outshot 8-3, the Ospreys led 1-0 at the half.
Stockton Rolls On With 3-1 Win Over Scarlet Raptors
WOMEN'S SOCCER: Stockton University kept rolling along as the Ospreys downed Rutgers-Camden by a 3-1 score on Sept. 29. Sydney Williams continued her torrid scoring with pair of goals in the match. The win also extended the Ospreys unbeaten streak to 10 straight matches.
Williams got Stockton on the board at 7:52 when she potted her third goal of the season for a 1-0 lead. The senior took a pass from freshman Sophia Drea and fired a shot to the low left corner for the score. It was the first career assist for Drea.
🗓️ View the full schedule of upcoming athletic events here.
'ROLE' CALL: TERESA BARONE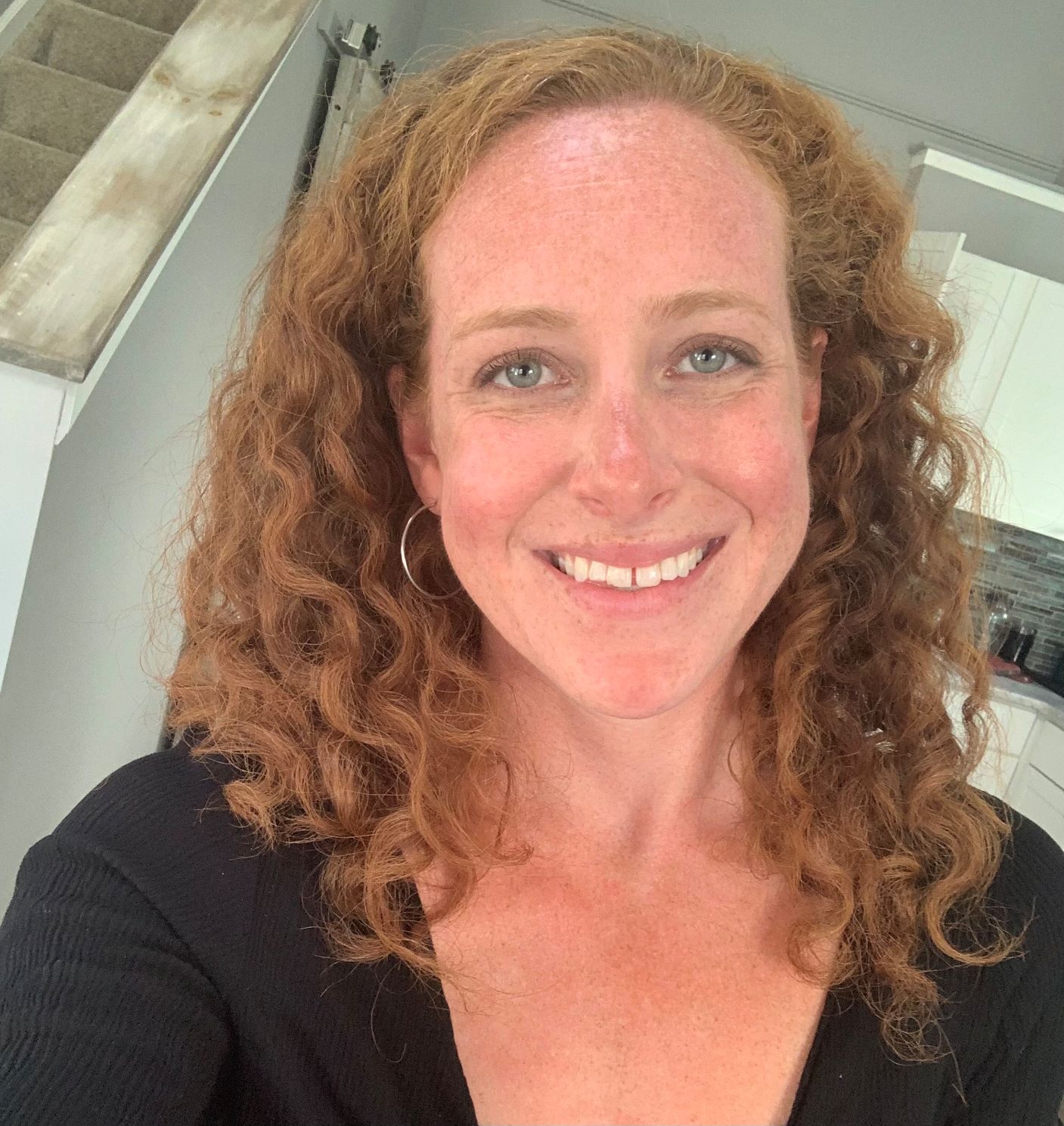 Teresa Barone joined the Women's, Gender & Sexuality Center as the Assistant Director, effective Sep. 13. In her new role, Barone will provide confidential resources to student victims of power-based personal violence, including but not limited to sexual assault and domestic violence. Additional efforts include programming and education related to LGBTQ+ and women's issues.
She previously provided crisis and intervention services for students through Stockton's non-clinical case management program, now known as Stockton Cares. Barone has served in various student support roles at Stockton since 2013.
Barone received her B.A. in Communications from Arcadia University in 2010 and her M.Ed. in Higher Education Administration from Northeastern University in 2019.
WE'RE HERE TO HELP
Resources Available to Staff, Faculty
🧠 Stockton provides faculty and teaching staff with professional development, training, teaching ideas, resources and individual consultations via the Center for Teaching and Learning Design. Visit here for information on upcoming professional development events being offered.
SUPPORT4U: A variety of counseling, referral and consultation services are available to Stockton employees and household members through the Employee Assistance Program. Learn more here.
COVID-19 Information
REMINDER: All unvaccinated employees, including those with approved medical or religious exemptions, are required to complete daily temperature and symptom checks, and, if randomly selected, COVID testing, on days they are on campus, Monday through Friday. Screenings take place at lot 8A on the Galloway campus and in B115 at the Residential Complex in Atlantic City. Details are on the Campus Operations During COVID-19 website; shuttles are available.
Stockton's University Resilience Operations Committee (UROC) has developed a set of FAQs to address common questions and concerns about returning to campus. Should you have a question that is not addressed in the FAQ, email UROC@stockton.edu.
💉 Free walk-in COVID-19 vaccination clinics are scheduled at the Galloway campus for the following dates: West Quad 103: Oct. 4, 5, 11 and 12 from 2-5 p.m. Pfizer and Johnson & Johnson vaccines will be available
COVID-19 testing information can be found at the NJ COVID-19 Information Hub.
OSPREY NOTES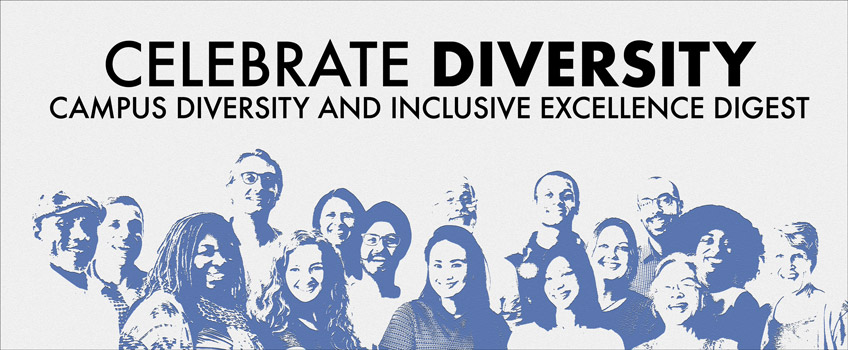 Celebrate Diversity: September Issue of the Stockton CCDIE Digest
Welcome to the September issue of Celebrate Diversity, a publication of the Committee on Campus Diversity and Inclusive Excellence. The digest provides Stockton students, faculty, staff and alumni the opportunity to reflect on current thinking of diversity and inclusion issues in higher education and the world around us.
Submissions are welcome for future issues and can be emailed to Valerie.Hayes@stockton.edu or Kameika.Murphy@stockton.edu.
Virtual Background: Ospreys Give
Ospreys Give (Oct. 6-7) is fast approaching! Download an official virtual background you can use in Zoom, Microsoft Teams or Skype to help celebrate the campaign.
UPCOMING EVENTS