Stockton News - Nov. 23, 2022
WHAT WE'RE TALKING ABOUT

Food Pantry Donation Right on Time for Holidays
Stockton's Food Assistance Program was selected to benefit from the proceeds raised during the New Jersey Association for Financial Aid Administrators (NJASFAA) Fall 2022 Conference in Atlantic City.
Monica Viani, the coordinator for student assistance programs, accepted the $1,000+ donation and spoke at the conference dinner about the Osprey Food Pantry and Food Assistance Programs.
Viani has been involved with the program since the initial stages of the University's food pantry; she saw the pantry grow from limited meal vouchers to a mobile food pantry to the recent expansion in the Townsend Residential Life Center (TRLC). The program's work has been recognized by the entire Stockton community, as well as state assemblymen.
---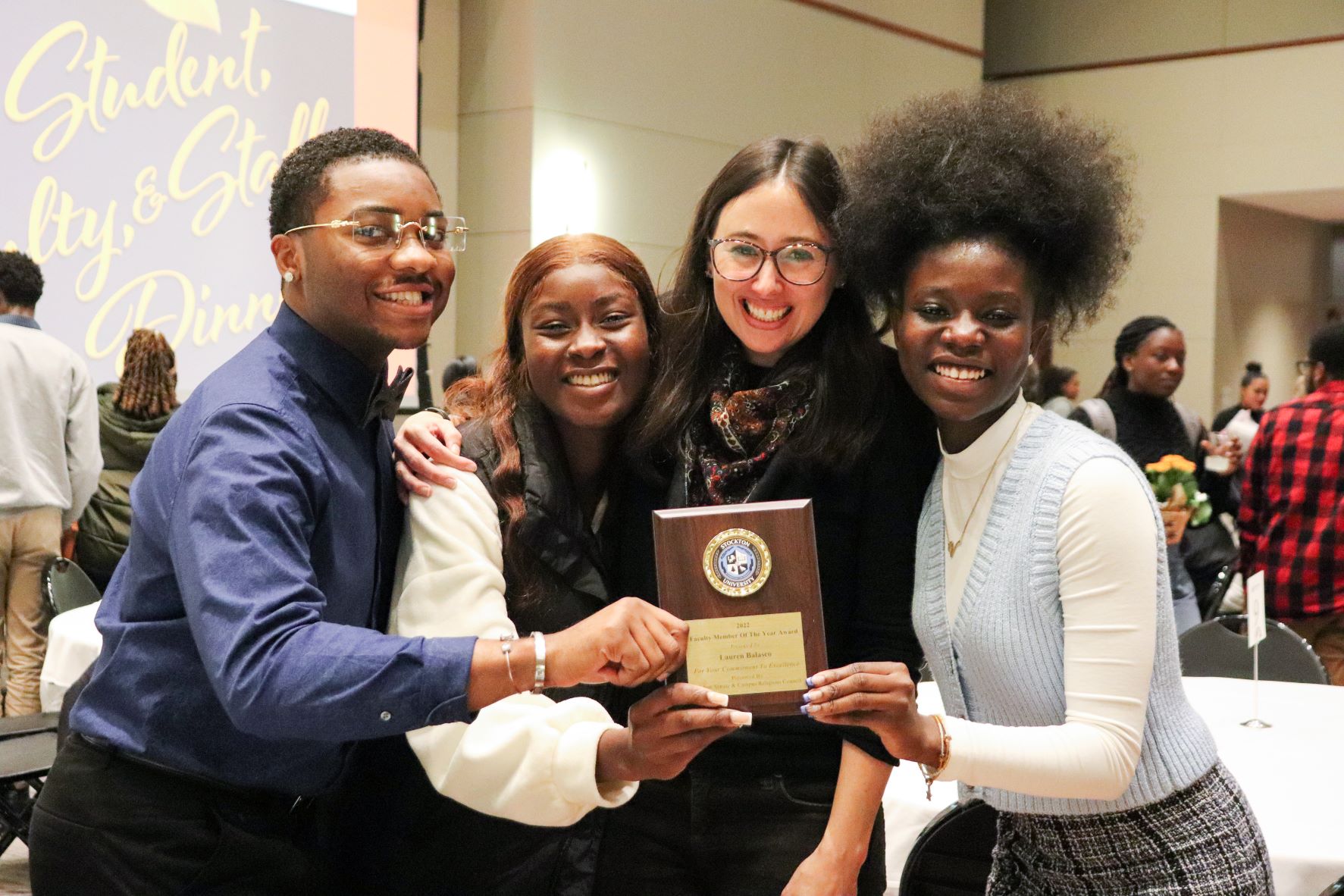 Students Celebrate Staff, Faculty at Annual Dinner
Laughter rang throughout the Campus Center Event Room as nearly 200 students, staff and faculty members celebrated the Stockton community in-person for the first time since 2019 at the 38th annual Student, Faculty and Staff Dinner on Nov. 17.
"What's really unique about this event is that it gives students an opportunity to invite a faculty or staff member," Brian K. Jackson, chief operating officer of Stockton Atlantic City and this year's Master of Ceremonies, said to open the evening. "It's a way for our students to say, 'Thank you.' And what better way to do so than the beginning of the holiday season."
Brianna Bracey, Student Senate president, presented the Faculty Member of the Year award to Lauren Balasco, assistant professor of Political Science.
📷 View more photos from the event here.
---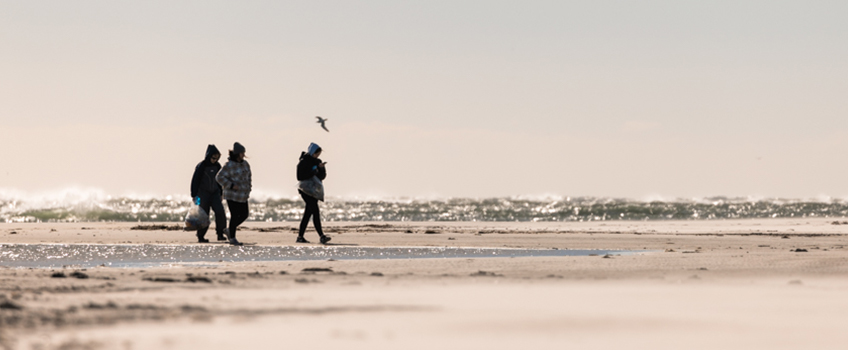 Students Witness Coastal Processes on Little Beach Island
Of New Jersey's 129 miles of ocean coastline, there's one beach that Susanne Moskalski, associate professor of Marine Science, returns to each time she teaches Coastal Processes.
And each time she arrives, the beach is different and full of lessons on how wind and water shape its unobstructed coastline.
The undeveloped Little Beach Island is "a fantastic example of what a natural beach looks like in contrast to engineered beaches," said Moskalski, who applied for a special use permit to access the protected beach with her class.
The Stockton Marine Field Station crew took Moskalski and her students to the approximately 1,100-acre island that is part of the Edwin B. Forsythe National Wildlife Refuge, located between Brigantine and Long Beach Island.
---
📊🎁✈️ Relevant Read: Inflation is making the holidays a bit less merry, as many in New Jersey are cutting back on gift-giving or seasonal travel, according to a recent Stockton Poll.
SPOTLIGHT ON: MARY LOU GALANTINO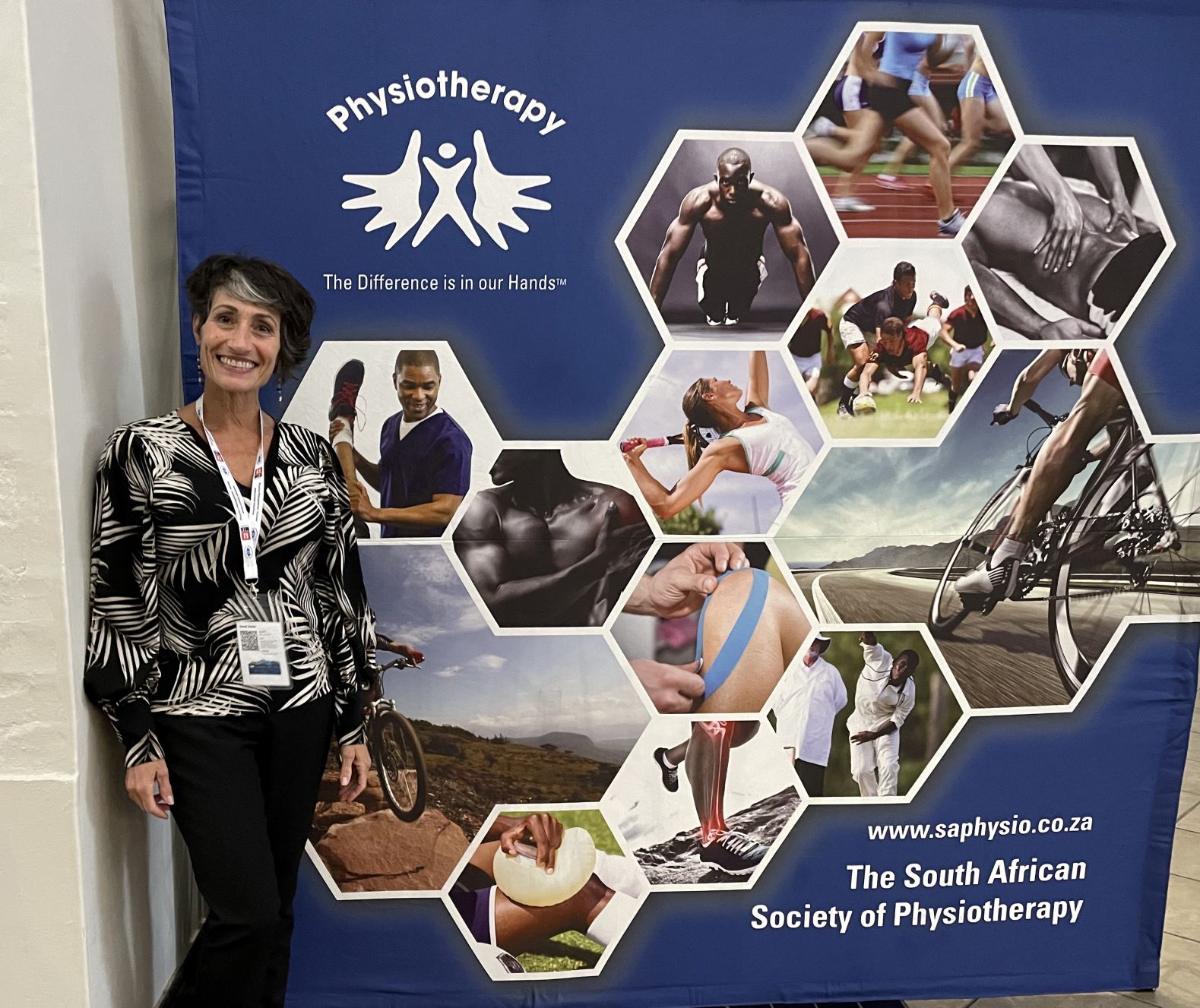 Mary Lou Galantino, distinguished professor of Physical Therapy, finds a purpose and passion in global health. Through Fulbright Scholar opportunities, she has found a way to make an impact on a large scale in countries that need it greatly.
"If I imagine a meaningful legacy … well, helping communities create change within the scope of Fulbright opportunities - that rounds out my entire career as an academic, researcher and clinician. And a human being, actually," Galantino said.
Galantino was selected as a Fulbright Scholar during 2013-2018, leading her to the University of the Witwatersrand (Wits) in Johannesburg, South Africa, twice, where she holds a visiting professor appointment. Her first project focused on HIV research and curriculum evaluation and development, but from this experience emerged findings of other curricular and clinical areas that needed to be assessed and upscaled.
This past September, she traveled back to the university for a second Fulbright Scholar round which focuses on threading cancer rehabilitation throughout undergraduate curricula and developing foundational course training for clinicians. In addition, conducting research in palliative care was part of her conversation with key oncologists, physicians and rehabilitation specialists.
FRAME-WORTHY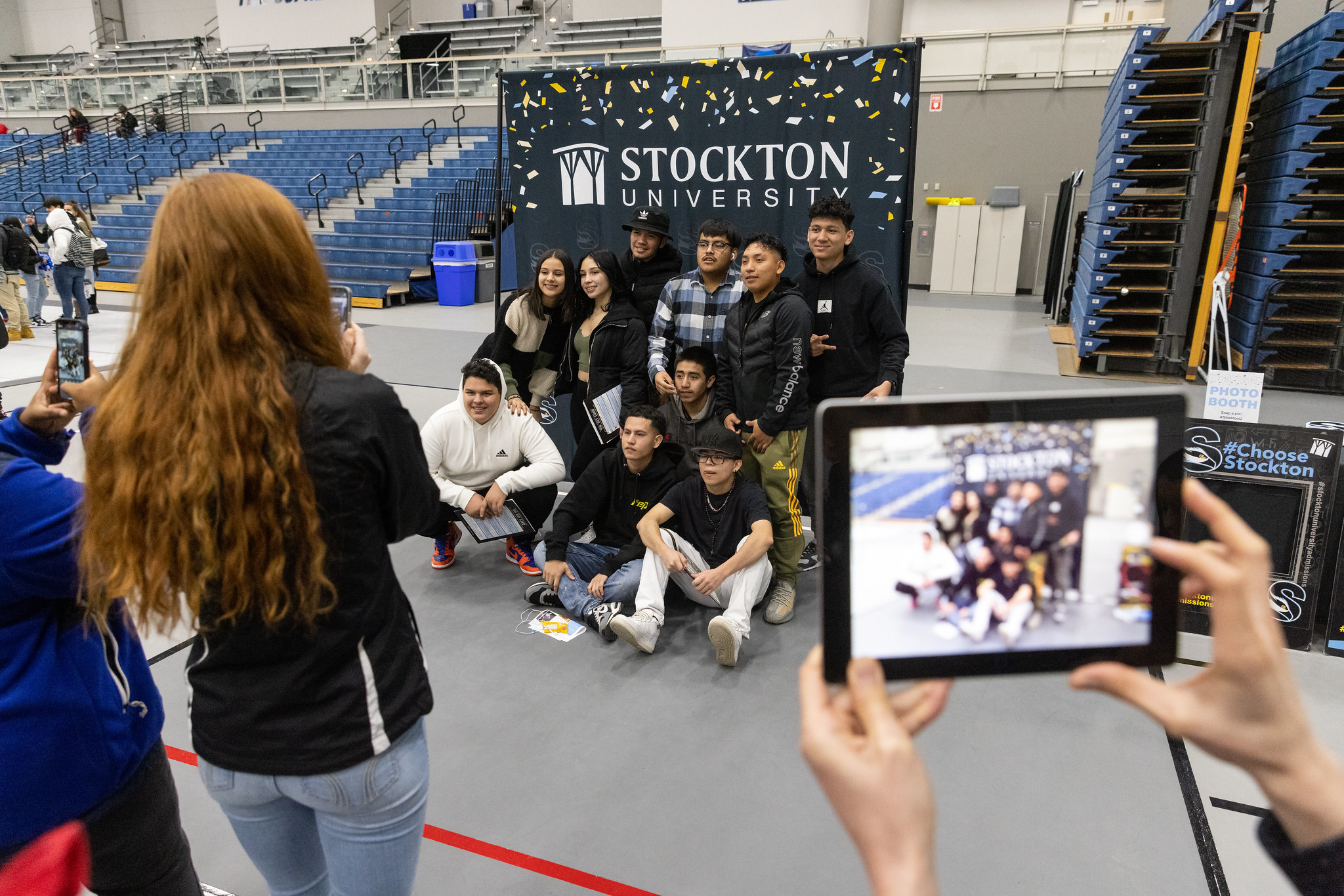 Latino Visitation Day Reaches New Heights
More than 800 students from all over New Jersey participated in the largestLatino Visitation Day on Nov. 17.
Students from 24 high schools around the state attended the program, which included an Admissions presentation, campus tours and an opportunity to meet with current students.
Heather Medina, the first Latina director of Admissions in Stockton University's history, shared the day's journey from an idea by the student organization Los Latinos Unidos to what it is now, and its purpose.
"Why does this program exist?" Medina asked the crowd. "Because you all are changemakers. You are the folks that we want to see come through our doors and we want to make this possible for you. Querer es poder! If you want it, you can achieve it and you can attain it!"
📷 View more photos from the event here.
FROM THE SIDELINES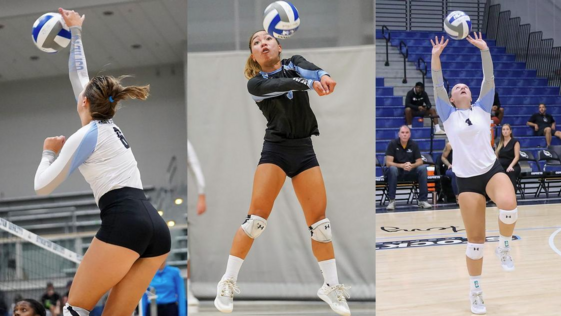 Three Ospreys Receive Academic All-District Volleyball Honors
Three Stockton volleyball players, senior Haley Green and juniors Aubrey Rentzel and Molly Eng, received Academic All-District honors from the College Sports Communicators (formerly CoSIDA).
The requirements for College Sports Communicators Academic All-District are a minimum 3.50 cumulative grade point average and sophomore or higher standing. Players must be a starter or significant reserve who appeared in at least 50 percent of their team's games this season.
Green racked up an impressive list of honors for her outstanding play this year. The outside hitter was chosen AVCA All-America Honorable Mention, AVCA All-Region 4 Team, NJAC First Team and two-time NJAC Player of the Week.
---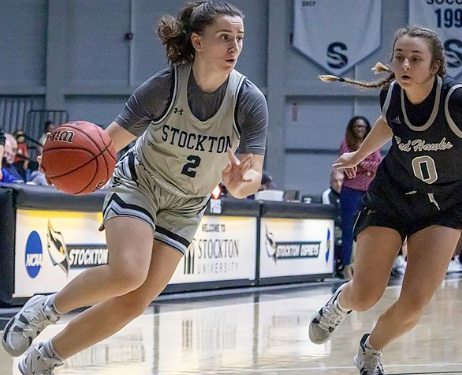 Men's, Women's Basketball Teams Outscored by Rowan
The men's basketball team opened conference play on Nov. 22 with a 109-98 setback to Rowan University in a game that was the Ospreys' home opener and first defeat of the season.
DJ Campbell poured in a game-high 29 points and grabbed a team-high eight rebounds. Campbell shot 7-11 (63.6%) from three-point range. Martin Anguelov went 6-10 (60%) from beyond the arc and tallied 23 points.
The women's team also suffered a loss from Rowan on the same evening. Adriyana Jennings posted her third straight double-double with 10 points and a career-high-tying 14 rebounds to lead the Ospreys.
---
🗓️ View the full schedule of upcoming athletic events here
OSPREY NOTES
❄️Feeling Festive?
Come Get in the Holiday Spirit Nov. 30
Faculty, staff and students are invitedto come out from 10 a.m.-2 p.m., Wednesday, Nov. 30, and celebrate the end of the semester while taking part in this year's University Holiday Message at the Campus Center Coffeehouse. All you need to do is dress festively, share your wishes for 2023 and enjoy cookies 🍪 and hot cocoa ☕.
Save the Date: Annual Holiday Party Dec. 9
Mark your calendar– President and Mrs. Kesselman's Annual Holiday Party will be held 2-5 p.m. Friday, Dec. 9, in the Campus Center Grand Hall and Event Room.
Nonperishable donations will benefit the Student Food Assistance Program.
---
Call for Community Engagement Awards Nominations
The MLK Day of Service Planning Committee is pleased to announce the 18th Annual Community Engagement Awards for 2023. This year, five members of the Stockton Community will be recognized for their outstanding community engagement activities in the following categories: one undergraduate student, one graduate student, one student club/organization, one staff member and one faculty member. All nominations must be submitted by Friday, Dec. 16. For more information and to submit your nomination, visit here.
For more information, contact Chris Lipari Pazienza at Christopher.LipariPazienza@stockton.edu.
UPCOMING EVENTS