Stockton News - Nov. 20, 2020
WHAT WE'RE TALKING ABOUT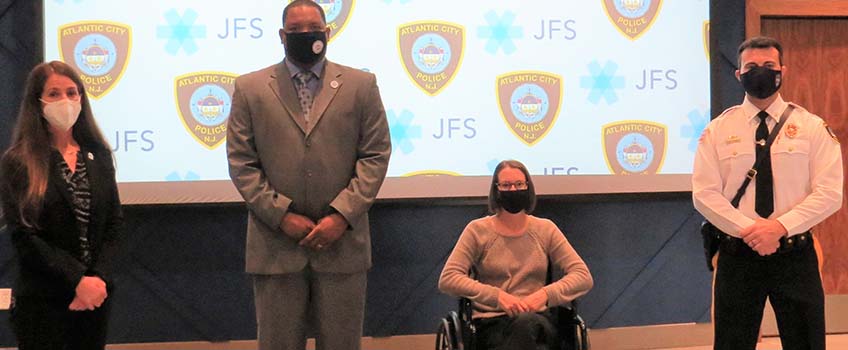 Stockton Partners on Atlantic City Policing Grant
Stockton University is collaborating with the Atlantic City Police Department (ACPD) and Jewish Family Service of Atlantic & Cape May Counties (JFS), to implement and evaluate a $740,576 grant from the Department of Justice (DOJ) to improve public safety responses and health outcomes for individuals with mental illness and/or substance abuse.
The 36-month grant was announced at a press conference at Stockton's John F. Scarpa Academic Center in Atlantic City on Nov. 13.
This innovative program implements real-time interaction between law enforcement and social workers. The multi-year, evidence-based partnership will incorporate nine months for a planning phase in partnership with Stockton University, and 27 months implementing the program. The collaborators will work to enhance the training and social interaction between all parties as well as help to get people out of the system and make productive members of society.
📰 The Press of Atlantic City featured the story.
---
Students Collaborate with Peers Around the World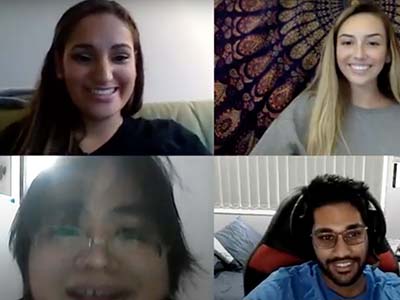 What's for breakfast?
It's a simple enough question, but a much more complicated answer when the responses come from people living in different cultures and countries.
While some students may get the opportunity to study, and eat breakfast, abroad, Stockton's Interim Director of the Office of Global Engagement JY Zhou also looks for other ways to introduce and connect students to other cultures.
This year she has partnered Stockton classes with students in Mexico, Colombia, Egypt and New Zealand through Collaborative Online International Learning, or COIL.
---

Tune in for the second episode of Stockton Now, Sat. Nov. 21 at 11 a.m. on WIBG 1020 AM and 101.3 FM, or 11 a.m. Monday, Nov. 23, on WLFR. In November's episode, Robert Heinrich, chief enrollment management officer, talks about the admissions process at Stockton with senior Gianni Fiore; Claire Abernathy, assistant professor of Political Science, discusses the recent and upcoming elections with John Froonjian, executive director of the William J. Hughes Center for Public Policy; and Jeff Wakemen, director of Student Development, speaks with junior Malikah Stafford about all the ways to get involved at Stockton.

If you missed the first episode, you can listen online at the Stockton Now archive page
WE'RE HERE TO HELP
Resources Available to Staff, Faculty
🔴 President Kesselman announced this week that beginning Nov. 30 through Dec. 11, Stockton will shift most of its in-person and hybrid courses to fully online for the rest of the semester.
There are many resources and best practices being made available to staff and faculty working remotely that can be found by visiting Information Technology's website.
In addition to assistance with technology available from ITS, Stockton provides faculty and teaching staff with professional development, training, teaching ideas, resources and individual consultations via the Center for Teaching and Learning Design.
🧪 Free COVID testing is available to employees and their family (spouse and dependents), and students through a partnership with Optum on the following dates and locations:
📍 Galloway – Lakeside Lodge
Friday, Nov. 20, 9 a.m.-5 p.m.
Monday, Dec. 7, 9 a.m.-5 p.m.
Wednesday, Dec. 9, 9 a.m.-5 p.m.

📍 Galloway – TRLC Multi-Purpose Room
Saturday, Nov. 21, Noon-7 p.m.
Sunday, Nov. 22, Noon-7 p.m.
Saturday, Dec. 5, Noon-7 p.m.
Sunday, Dec. 6, Noon-7 p.m.

📍 Atlantic City – Residential Building, B115
Monday, Nov. 23, 8 a.m.-4 p.m.
Tuesday, Nov. 24, Noon-7 p.m.

The test is a nasal swab and results will be available 2-3 days after the test. Schedule an appointment at lhi.care/covidtesting.
Stockton is compiling notices of confirmed positive COVID-19 cases in a dashboard on the Coronavirus home page. The dashboard is updated daily.
The
Student Assistance Resources page
has information for students whose academic progress may be affected by the COVID-19 pandemic.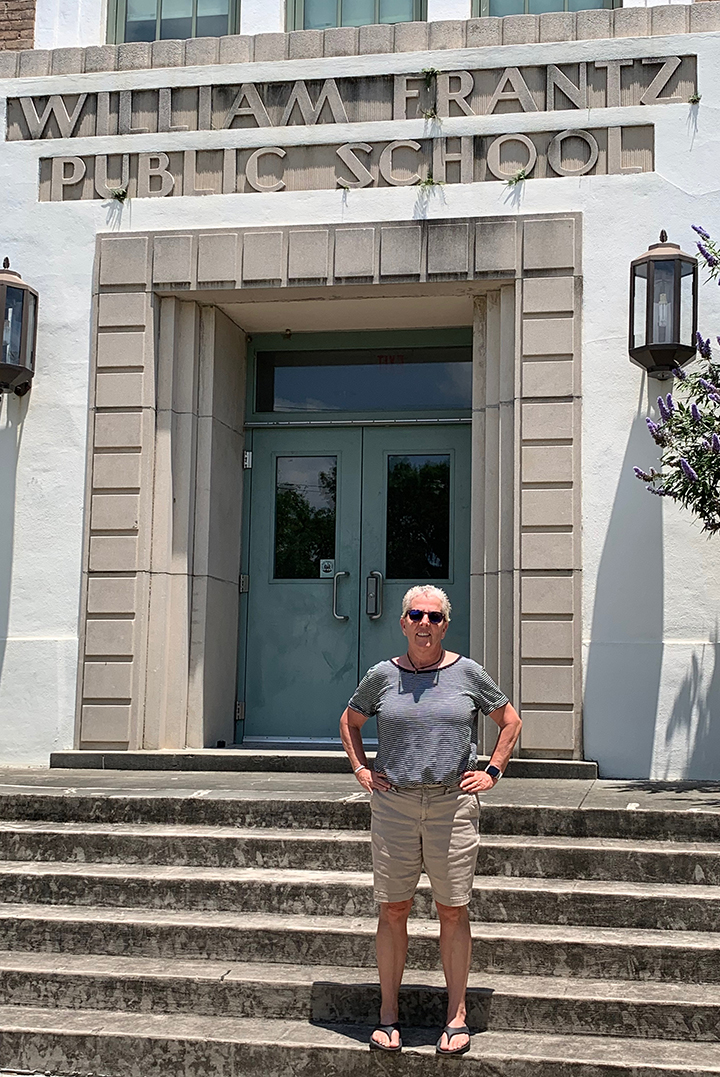 Meg White, associate professor of Education at Stockton, recently collaborated with colleagues to publish the book, "William Frantz Public School: A Story of Race, Resistance, Resiliency, and Recovery in New Orleans," which highlights the amazing stories of school desegregation in New Orleans and the impact of Hurricane Katrina on public education.
"We have recounted public education in New Orleans from the late 1930s to the present via a place-based narrative centered on this school. The book focuses specifically on issues related to race, poverty and the privatization and charter movements," White said.
White, who has been at Stockton since 2013, said the research for this book began three years ago.
"What started out as research for an article, soon became an idea for a book. Many people have written about civil rights, segregation, white flight and New Orleans during pre- and post-Katrina. But what we learned in our research is it's hard to isolate these stories," White remarked. "To understand what happened in New Orleans requires one to know the whole story and how it is interconnected. What happened in the 1950s and 1960s had a direct impact on the next 50 years, especially with regard to public education."
WHAT'S TRENDING @ #STOCKTONU

Twitter: Our Sunrise is better than your sunrise.....
Facebook: The nature trails are calling all Ospreys. Tell us where your hiking shoes have taken you. Happy #NationalHikingDay.
Instagram: How can the #StocktonU community help to prevent violence against transgender individuals and best support this community?
OSPREY NOTES

Read the Fund Times
The Fund Times is the Office of Research and Sponsored Programs' monthly publication dedicated to keeping Stockton's faculty and staff up to date on activities related to grant seeking, internal awards, external funding opportunities, IRB, workshops and news and information for federal, state and private sponsors. Read November's issue here.
File FAFSA Today
Encourage students to file their FAFSA applications as soon as possible to avoid missing out on any aid they may be eligible for. Direct them to fafsa.gov.
UPCOMING VIRTUAL EVENTS
Upcoming Events Hosted by the Office of Development and Alumni Relations
Nov. 18-22:"A Look Behind Our Curtains"
Nov. 21: Beautify Chelsea Cleanup
Dec. 1-4: Open House Week
Thursday, Dec. 3: Visiting Writers: Jacob Camacho and Thierry Saintine
Dec. 3-11: Fall 2020 Senior Art Exhibit
Dec. 4: Pre-Kwanzaa Celebration