Stockton News - Nov. 19, 2021
WHAT WE'RE TALKING ABOUT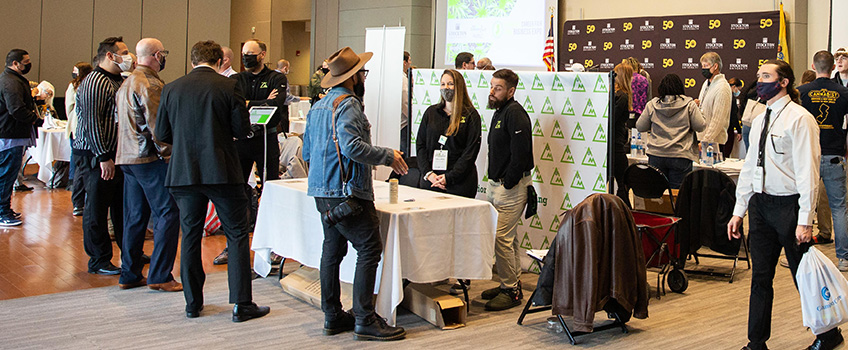 More than 350 Attend Cannabis Career Fair and Business Expo
Vendors representing all aspects of New Jersey's developing cannabis industry offered advice, internship opportunities and some job offerings at the Cannabis Career Fair and Business Expo at Stockton University Nov. 17.
More than 350 people attended the daylong event, which was co-sponsored by Stockton University, the New Jersey CannaBusiness Association and NJ Cannabis Insider.
"People are just learning about what opportunities there are, and how they can create a career," said Spencer Belz, marketing manager at the medical marijuana company The Botanist.
"We are hiring now, and this would be an opportunity for those interested in the field or Stockton students in the cannabis minor program to get experience," said Botanist administrative manager Lauren Ferguson.
📰 In the News: News 12 The Bronx, The Press of Atlantic City, Burlington County Times
---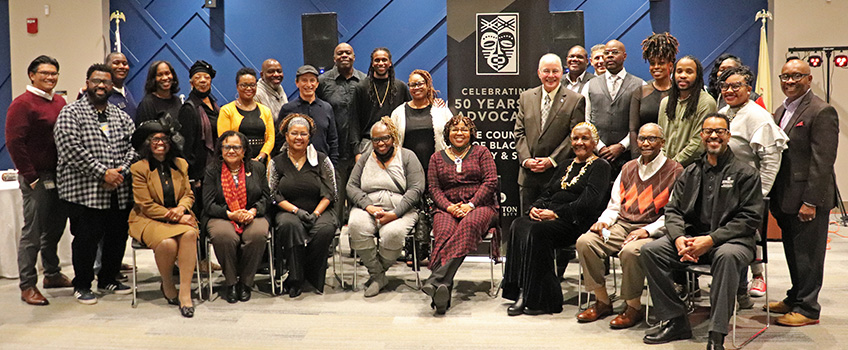 Council of Black Faculty and Staff Celebrates 50 Years of Advocacy
The Council of Black Faculty and Staff celebrated its 50th anniversary with a "family reunion" of past and present members in the Fannie Lou Hamer Room at Stockton Atlantic City Nov. 12.
"We are here to remember the past, embrace the present and look to the future," said vice president John Gray, instructor of Organizational Leadership, who recalled arriving at Stockton as a student aging out of foster care in 1986 and being embraced by the council members.
"A lot of us were nurtured here," Gray told the audience. "This became my family and I just want to say thank you. The man I am now is because of your nurturing."
STOCKTON UNIVERSITY ATLANTIC CITY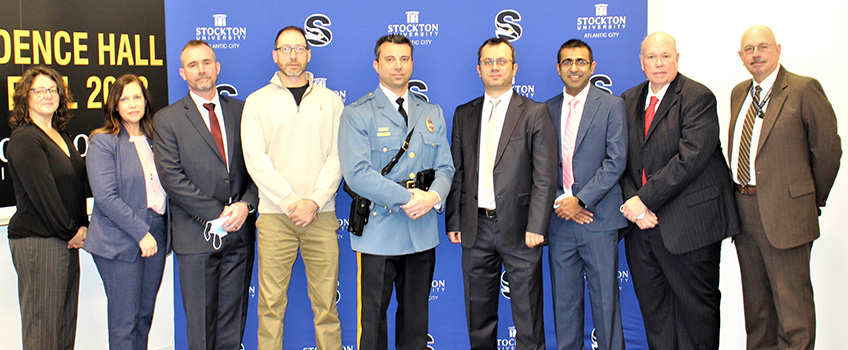 Stockton Receives $700,000 Grant for Policing Project
Motorists and pedestrians stopped by police in Atlantic City or Pleasantville this summer might also be asked to be part of a research project.
Stockton University has received a $700,000 grant from the U.S. Department of Justice to conduct and assess a new policing intervention in Atlantic City and Pleasantville that focuses on improving police-citizen interactions during traffic stops with residents and visitors.
"We want to increase transparency, and also citizen compliance, satisfaction and trust in the police," said Stockton Assistant Professor of Criminal Justice Nusret Sahin, who is the lead investigator on the EPJETS project (Enhancing Procedural-Justness of Encounters Through Substantiation).
📰 In the News: The Press of Atlantic City, Patch.com
SPOTLIGHT ON: MICHAEL LAW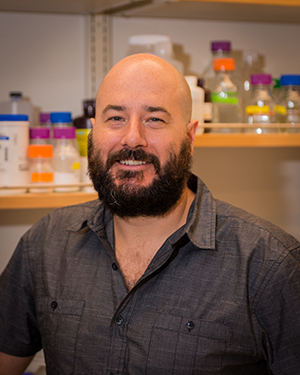 As Stockton celebrates its 50th anniversary, it has achieved another significant milestone. Michael Law '00, assistant professor of Biology, was recently awarded a National Institutes of Health grant, the second one in Stockton's history.
One outcome from the grant of $375,629 is an opportunity for Stockton's undergraduate students to conduct research in a real-life laboratory setting while also being paid for their experience. This training grant falls under the AREA (Academic Research Enhancement Award) Program, which is awarded primarily to undergraduate institutes where the research not only makes contributions and new findings to science, but also allows undergrads the opportunity to prepare for their future in a scientific setting.
FRAME-WORTHY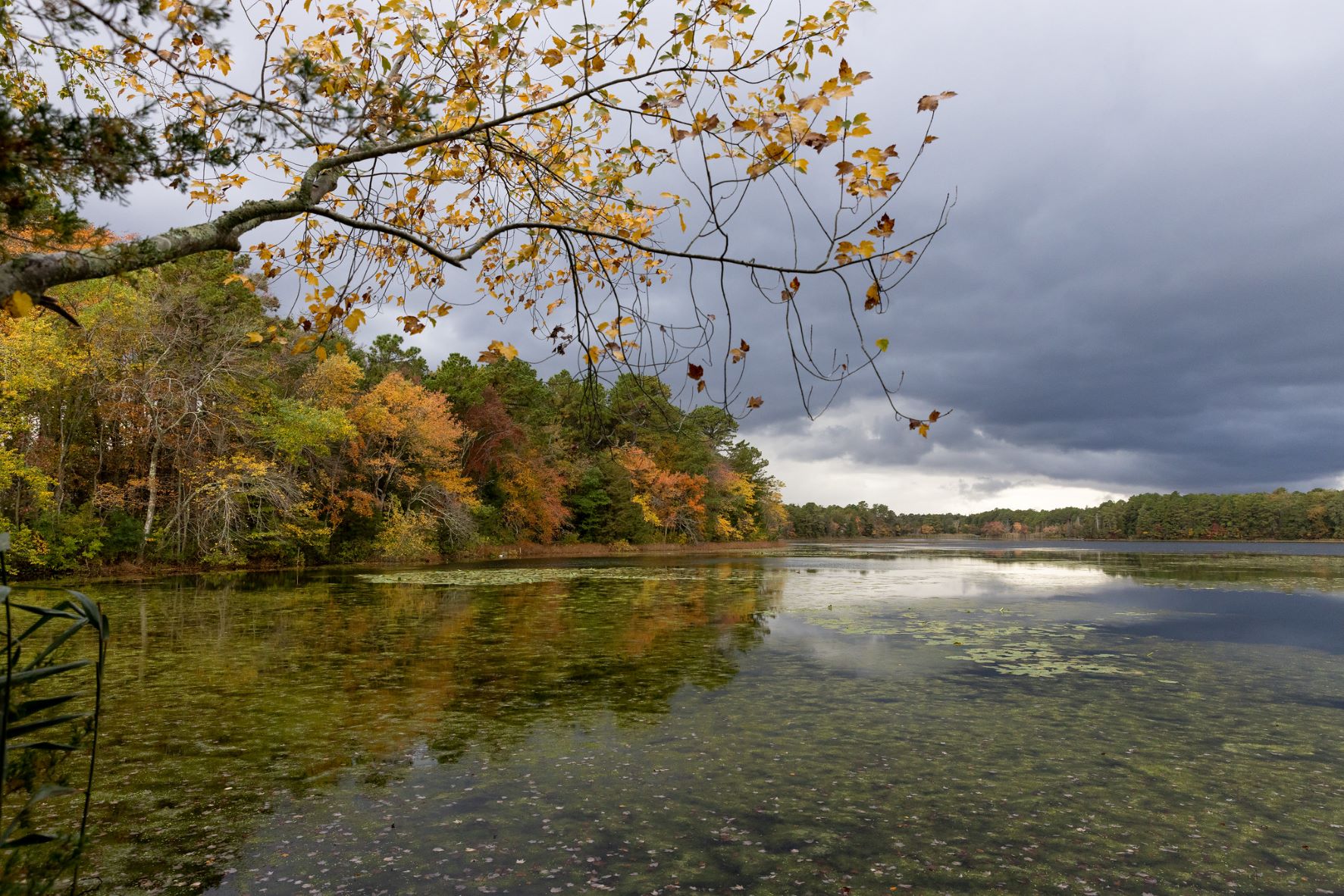 Autumn Arrives on Campus
Fall's palette has arrived at Stockton's Galloway campus, and it could not be more beautiful. Shades of crimson, oranges and browns dress the treeline around Lake Fred and frame the many trails where students run and walk.
View more fall campus scenes here.
WHAT'S TRENDING @ #STOCKTONU

Instagram: Ospreys, where have your hiking shoes 🥾 taken you?
Facebook: Why should you #ChooseStockton? For Abigail Bell '24, her campus visit set Stockton apart. "When I toured the campus, I immediately felt comfortable within the environment."
LinkedIn:Amanda G. '14 shared these beautiful shots from her weekend trip to #StocktonU
FROM THE SIDELINES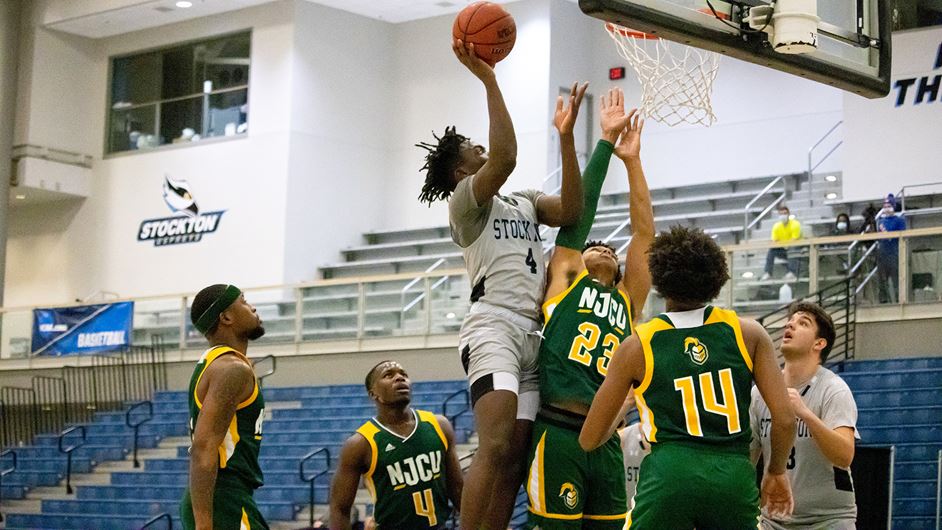 Stockton Nips Salisbury on Campbell's Layup at the Buzzer
Men's Basketball: Stockton University made the long trip south to Salisbury University and came away with a thrilling 82-80 victory on a full-court dash and layup by DJ Campbell at the buzzer on Nov. 17. The win was Stockton's third straight to open the season.
Kyion Flanders shot 8-16 (50%) from three-point range and scored a career-high 30 points for the Ospreys. Campbell finished with 24 points as the duo combined for 54 of Stockton's 82 markers. Campbell also grabbed a team-high seven rebounds.
---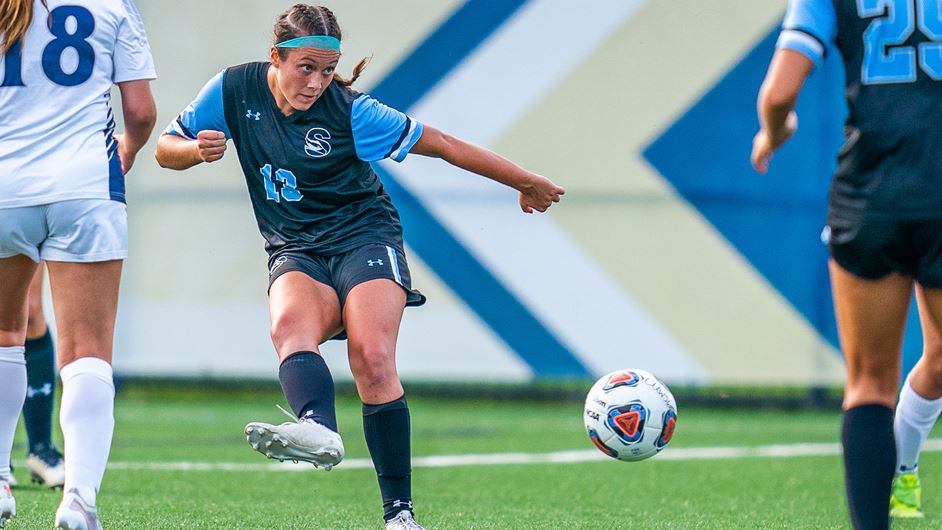 Stockton Advances to ECAC Championship with 4-1 Win
Women's Soccer: Stockton University advanced to the ECAC Tournament championship game with a 4-1 victory over fellow NJAC team Rutgers-Newark in the semifinal round on Nov. 14. The Ospreys scored three goals in the first half and cruised from there.
Sydney Williams led Stockton with two goals and an assist while Susan Porambo contributed a goal and two assists.
---
Klenk, Harris, Tenenbaum & Conte Earn All-Region Honors
Women's Cross Country: Four Stockton University cross country runners, two each from the men's and women's teams, qualified for USTFCCCA All-Region honors from the United States Track & Field and Cross Country Coaches Association. All four Ospreys earned all-region accolades for the first time in their careers.
Jessie Klenk and Olivia Harris were Stockton's female all-region qualifiers while Sam Tenenbaum and Stephen Conte were all-region runners for the Osprey men's team.
🗓️ View the full schedule of upcoming athletic events here.
WE'RE HERE TO HELP
Resources Available to Staff, Faculty
Stockton provides faculty and teaching staff with professional development, training, teaching ideas, resources and individual consultations via the Center for Teaching and Learning Design. Visit herefor more information and for upcoming events.
SUPPORT4U: A variety of counseling, referral and consultation services are available to Stockton employees and household members through the Employee Assistance Program. Learn more here.
COVID-19 Information
🧳 ✈️ The New Jersey Department of Health (NJDOH) has launched a new Traveler's Health website with COVID-19 safety tips and guidance for domestic and international travel during the holidays.
📍 REMINDER: The COVID-19 screening facility has moved to the house at 237 Pomona Road in Galloway (formerly Free to Be), located next to the intramural fields on Pomona Road/Route 575. The hours of operation and the COVID-19 screening facility location in Atlantic City will remain the same.
👉 Eligible employees who get a booster vaccine may now add that information to their vaccination status through the portal on the Stockton website at go.stockton.edu/employee.
OSPREY NOTES
Reverse Advent Calendar Donations for Food Pantry
The Osprey Pantry, in collaboration with Mu Sigma Upsilon Sorority, Inc. and Lambda Sigma Upsilon Latino Fraternity, Inc., is holding another Reverse Advent Calendar donation drive this season to help stock the shelves. View this list of items most needed to serve as a guide.
📦 If your office is interested in participating, emailMonica Viani, program supervisor, to arrange a box to be sent over for the collection. On the last day of the calendar, Dec. 17, someone will come pick up the items you collected.
Additionally, there will be a collection box set up outside
Read the SCOSA Newsletter
Read the Stockton Center on Successful Aging (SCOSA)'s December newsletter for interesting upcoming events and newly added programming.
---

Stockton memories, past and present . . .
"Little did I realize when I wrote for the Argo that it would lead to a 34-year career in journalism at the Press of Atlantic City, Los Angeles Daily News and Newark Star-Ledger. What is even more amazing is my first story in 1972 was about legislation creating a new state agency known as the Election Law Enforcement Commission. In 2009, I became deputy director of that agency, and I still work there."
- Joe Donohue '75
Have a memory you'd like to share in celebration of Stockton's 50th anniversary? Submit it here.
UPCOMING EVENTS