Stockton News - Nov. 6, 2020
WHAT WE'RE TALKING ABOUT
Stockon Hosts Events to Celebrate, Honor Veterans Next Week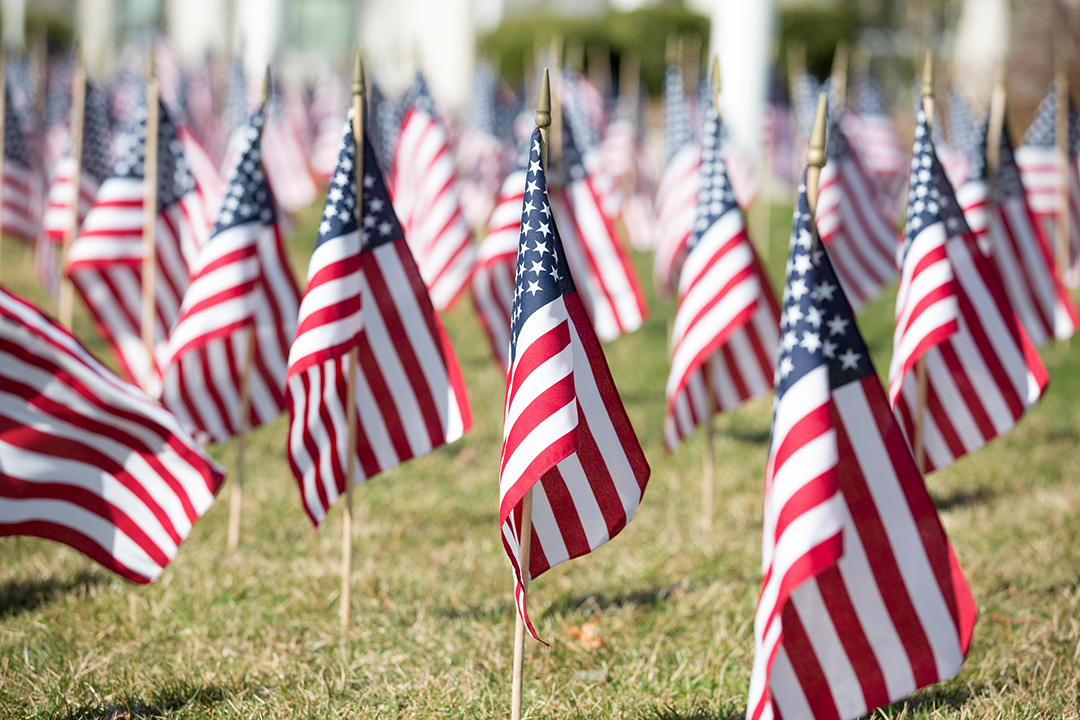 Stockton University will host a variety of events next week to celebrate Veterans Day which falls on Wednesday, Nov. 11.
A virtual discussion, "Minority Veterans of America" will take place on Zoom from 11 a.m.-noon on Monday, Nov. 9. A second virtual discussion, "The American Flag," will be held 3-4 p.m. on Monday.
Stockton University Manahawkin presents "What Are Veterans All About" at 11 a.m. via Zoom on Tuesday, Nov. 10. Additionally, an in-person and virtual Veterans Day Celebration will take place from 11 a.m.-12:30 p.m. on Tuesday, in the Campus Center Grand Hall and on Zoom. Join a talk, "Veterans in Higher Education," from 4-5 p.m. on Zoom.
"Veterans Monologue," which highlights personal stories of veterans on service, war and homecoming, will be held from 6-7 p.m. on Thursday, Nov. 12 on Zoom.
A discussion on the challenges military veterans in the workplace will be held 4:30-5:30 p.m. Friday, Nov. 13 on Zoom.
STOCKTON UNIVERSITY ATLANTIC CITY
Business School Looks for A.C. Opportunities
Stockton University President Harvey Kesselman has established a Presidential Task Force to explore ways to expand the presence of its School of Business in Atlantic City, provide more internship and employment opportunities for students and develop a series of signature events and programs.
The task force will be chaired by Stockton's Board of Trustees chair Raymond Ciccone, a 1979 graduate of Stockton's business program. Now a partner in Ciccone, Kosef & Company in Ocean County, Ciccone is an expert in the field of accounting for the hospitality industry.
WE'RE HERE TO HELP
Resources Available to Staff, Faculty
There are many resources and best practices being made available to staff and faculty working remotely that can be found by visiting Information Technology's
website
.
In addition to assistance with technology available from ITS, Stockton provides faculty and teaching staff with professional development, training, teaching ideas, resources and individual consultations via the
Center for Learning Design
.
🧪 Stockton has updated information on its agreement with AtlantiCare to assist employees seeking COVID-19 testing. Details are on the Office of Human Resources
website
.
Stockton is compiling notices of confirmed positive COVID-19 cases in a
dashboard
on the Coronavirus home page. The dashboard is updated daily.
FRAME-WORTHY
Picture Stockton ... Going Outsid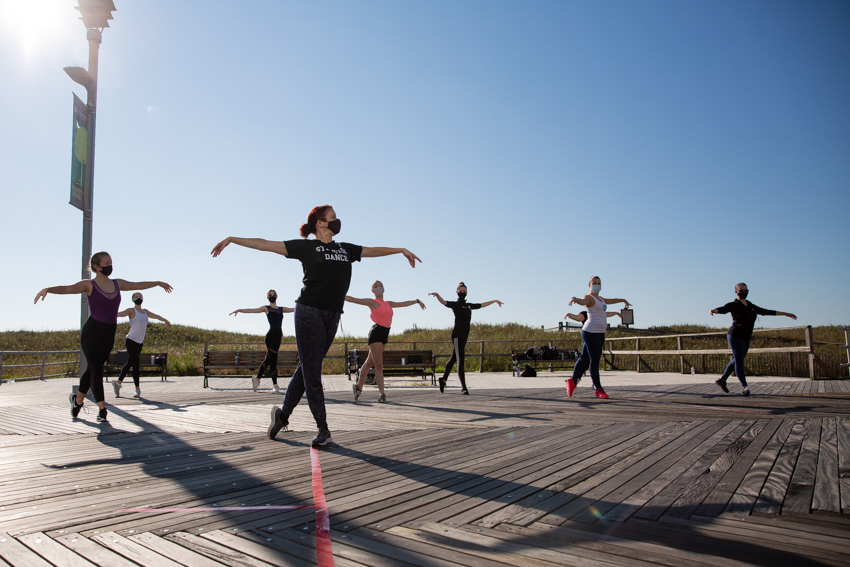 e for Class
Not all classrooms have ceilings. The sky is the limit in Stockton University's outdoor learning spaces that include a Sustainable Farm, the Atlantic City Boardwalk and ecosystems that stretch from the beach to the forest.
Galloway offers a breath of fresh forest air and subtle notes of birdsong, while Atlantic City offers a sea breeze and the sounds of waves crashing on the beach.
Faculty have taken advantage of the great outdoors at Stockton since it opened in 1971. The challenge of creating physically-distanced classroom spaces during the COVID-19 pandemic has inspired even more to take their lessons and their students outside.
See how the longtime tradition of outdoor learning has evolved into a new format of learning during the pandemic.
WHAT'S TRENDING @ #STOCKTONU
Facebook: The only thi

ng scarier than these displays is forgetting your mask. Stay safe and mask up, Ospreys.
Twitter: How it started v. How it's going
Instagram:
🍃 September ➡️ October 🍂
OSPREY NOTES
Virtual Town Hall Nov. 19 on Disability, Accessibility, and Accommodation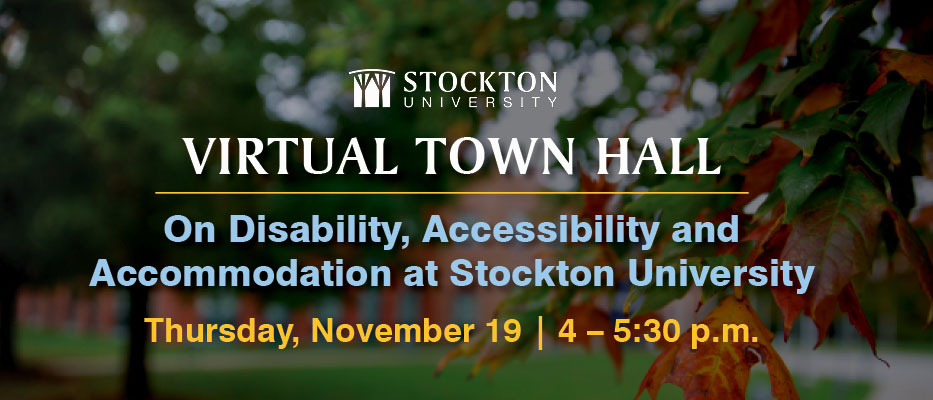 The ADA-504 Steering Committee will host a Virtual Town Hall on Disability, Accessibility, and Accommodation from 4-5:30 p.m. on Thursday, Nov. 19.
Panelists are members of the ADA-504 Steering Committee or are engaged in work to enhance accessibility and accommodation at Stockton, including Walead Abdrabouh, director of Information Systems and Business Intelligence; Lydia Fecteau, adjunct faculty, School of General Studies; Priti Haria, associate professor of Education – Special Education; Donald Hudson, vice president for Facilities and Operations; Patricia McConville, coordinator of Services for Students with Disabilities; Shelly Meyers, associate professor of Education and Center for Teaching and Learning Design Faculty Fellow; and Joseph Toth, director of Library Services.
The Town Hall will be moderated by Valerie Hayes, chief officer for Diversity and Inclusion.
There will be time allotted for questions. Submit questions in advance by emailing dandI@stockton.edu.
Zoom webinar instructions will be provided on the day of the Town Hall.
File FAFSA Today
Encourage students to file their FAFSA applications as soon as possible to avoid missing out on any aid they may be eligible for. Direct them to fafsa.gov.
UPCOMING VIRTUAL EVENTS
Upcoming Events Hosted by the Office of Development and Alumni Relations