Stockton News - May 21, 2021
WHAT WE'RE TALKING ABOUT
Simulations Challenge Nursing Students
The patient was in pain. The patient was hungry but wanted a cheesesteak, not Jell-O. The patient's medicine had not been delivered to his room.
The 82-year-old "patient" in the simulation lab at the John F. Scarpa Health Sciences Center at Stockton University was really instructor Denise Petro. Working from a computer, she created and monitored a series of situations for nursing students that they might experience in a real hospital – though maybe not all at the same time.
---
Esports Players Take 1st, 3rd, in ECAC Spring Season
Stockton University took first place in the Eastern Collegiate Athletic Conference (ECAC) Esports NBA 2K21 PlayStation season.
Stockton's Dontae Loveland, right, of Pleasantville, a computer information systems major, went undefeated with 10 straight wins during the regular season and playoffs to claim victory for the Ospreys.
Stockton also took third place in the ECAC NBA 2K21 Xbox season. Jordan Davis, left, of Absecon, a computer science major, won seven matches throughout the regular season and playoffs, defeating Dallas Baptist University to take the bronze.
📰 In the News: The Press of Atlantic City
---
New Ospreys Get the 'Stockton Experience'
The weather could not have been better as we welcomed over 600 attendees to "Experience Stockton" on Saturday, May 15. The morning included outdoor games, music, food, fun activities, giveaways, information sessions and campus tours.
"The Experience Stockton Day was a delightful, exciting and fulfilling experience for us. It was full of life and engagement. I am so grateful for feeling seen and valued as a community member during the event," reflected Terri Carr, director of Career Education & Development.
Attendees left overwhelmingly positive feedback, such as "I absolutely loved going to the campus. It is gorgeous! Everyone was so helpful and super friendly. I can't wait to attend in the fall!"
📸 View photos from the day on Flickr.
STOCKTON UNIVERSITY ATLANTIC CITY
Stockton to Create Esports Innovation Center in A.C.
The New Jersey Economic Development Authority (NJEDA) Board recently approved a memorandum of understanding (MOU) with Stockton University to support the establishment of an esports Innovation Center at the University's Atlantic City campus. The NJEDA will provide $200,000 in funding and provide staff support for the Innovation Center, which is expected to contribute to establishing Atlantic City as a hub for the rapidly growing esports industry.
📰 In the News: ESPORTS INSIDER
---
A.C. Campus Parking Open to Public
Stockton University has openedits parking lot and parking garage in Atlantic City to the public through Labor Day, Sept. 6.
The rate for the parking lot on Hartford Avenue and the Boardwalk (3601 Boardwalk) is $5 a day Monday-Friday, and $10 a day Saturday and Sunday. Special rates may be in effect for events.
FRAME-WORTHY:
K-9 Freya Noses Her Way to National Title with Lt. Stuart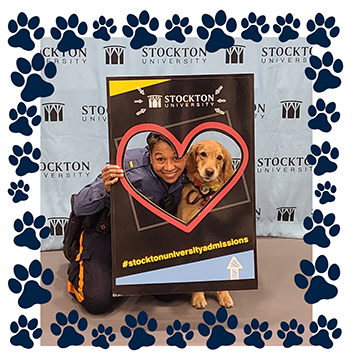 In her first national competition, Stockton University K-9 Freya, a golden retriever, nosed her way into 3rd place in the country by sniffing out explosives with her handler Lt. Tracy Stuart at the United States Police Canine Association's 2021 National Detector Dog Trials in Plainsboro, N.J., May 2-5.
With Stuart guiding her, Freya detected explosives during vehicle and package searches taking 1st place in both categories. They also partnered with the Mount Laurel K-9 team and together took 1st place regionally. More than 100 canine teams from across the country specializing in narcotics, explosive, cadaver and accelerant scents competed.
WHAT'S TRENDING @ #STOCKTONU

LinkedIn: The weather is perfect for a walk around Lake Fred ☀️🌊
Twitter: Nearly 2,000 visitors have toured #StocktonU this spring, when are you coming? Schedule your tour today.
Facebook:#WildlifeWednesday: The Class of 2021 Ospreys have fledged from the nest, and these goslings are moving right in.
FROM THE SIDELINES
Stockton Men Ninth, Women 10th at AARTFC Championships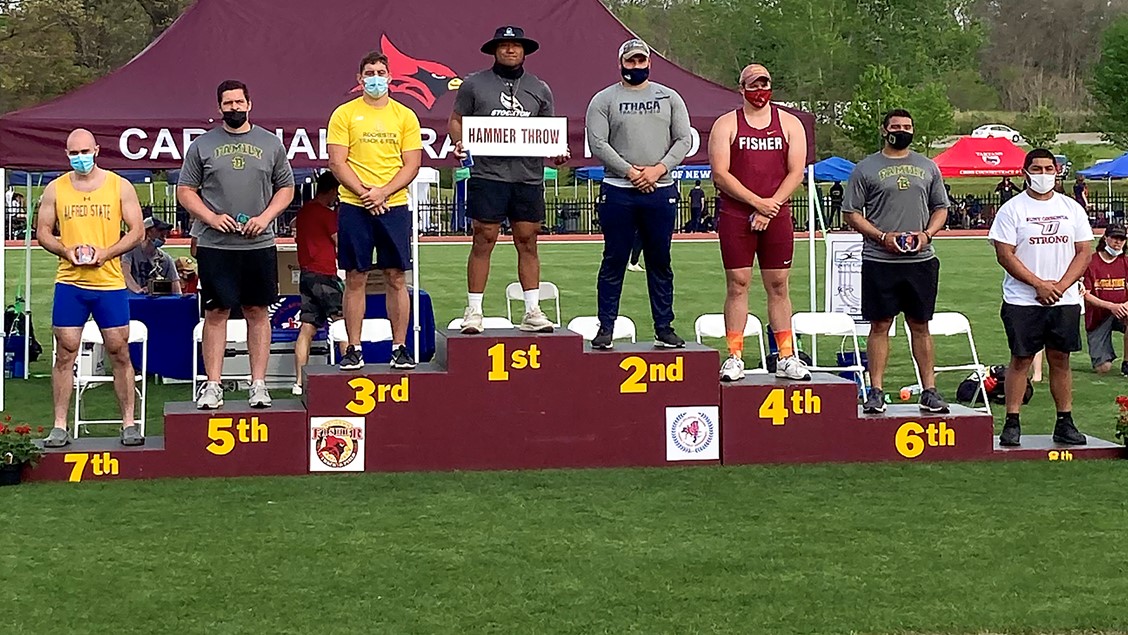 Stockton University finished ninth out of 32 men's teams and 10th out of 30 women's teams at the All-Atlantic Region Championships, which were held May 19-20 at St. John Fisher College. The meet included competitors from NCAA Division III teams in New York, New Jersey and Pennsylvania who qualified during the season.
---
Murzello Voted to NFCA East Region Third Team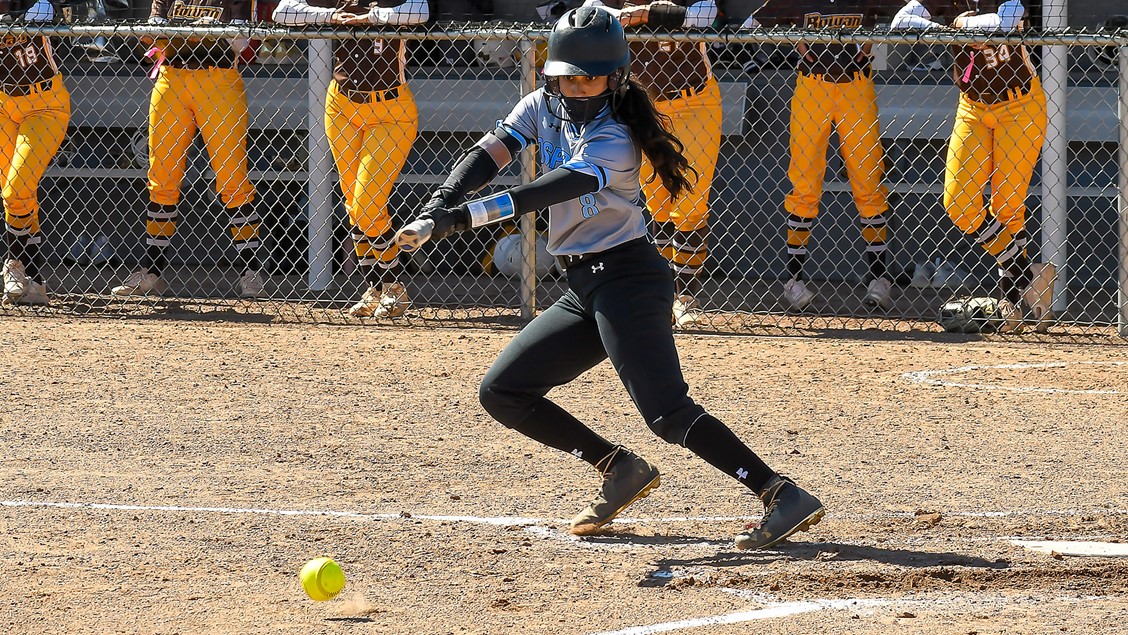 Stockton University senior Meg Murzello was selected to the NFCA All-East Region Third Team by the National Fastpitch Coaches Association for the Spring 2021 season. The left fielder received all-region honors for the second time in her career.
Murzello was one of four Stockton players who started all 28 games this season. She led the Ospreys in hits (31), runs (25), stolen bases (19) and triples (2) while batting .333 with five RBI, four doubles and one home run. Murzello handled all 32 of her defensive chances in the outfield without an error for a perfect 1.000 fielding percentage.
👉 Check out why Murzello chose Stockton.
⚾️ Catch more athletic news here
WE'RE HERE TO HELP
🧠 Stockton provides faculty and teaching staff with professional development, training, teaching ideas, resources and individual consultations via the Center for Teaching and Learning Design (CTLD). Visit the CTLD events page for a variety of workshops.
🧪 Stockton is offering FREE COVID-19 testing to students and employees at K141, now-Aug. 31. Go to Stockton University Testing to schedule a test. Visit Health Care now provides antigen rapid tests, which take 15-20 minutes to receive results. Students and employees may choose that option when they arrive at their appointment.
💉 Faculty, staff and students can check with their local providers and schedule a COVID-19 vaccination appointment. Stockton will require students to get the COVID-19 vaccine for the Fall 2021 semester. Vaccination is currently voluntary but strongly encouraged for employees.
You may voluntarily report if you have been vaccinated. The link is included in the Daily Health Pledge email; personal information remains confidential. A daily report is on the coronavirus website.
If you have an appointment to be vaccinated during your normal work hours, you do not need to utilize personal sick time. When completing your timesheet you will record these hours under the "CV19SickSelf" code to cover that time. If you use this code, you must submit your vaccine documentation to Joyce Wilson in Human Resources at Joyce.Wilson@stockton.edu. If you have already submitted sick, personal or vacation time for a COVID-19 vaccine appointment, you can submit a payroll recap form through stockton.edu/payroll.
OSPREY NOTES
Summer Hours Begin May 24
The summer work schedule will begin the week of Monday, May 24, through the week of Monday, Aug. 9. The University will remain open on Fridays, but employees do have the option of a four-day workweek. Hours of operation for the University during this time will be 8 a.m.-5:15 p.m., Monday through Friday.
The University will be closed Monday, May 31 (Memorial Day), Friday, June 18 (Juneteenth), and Monday, July 5 (Independence Day.) During these weeks, Stockton will follow a normal academic year work schedule (8:30 a.m. – 5 p.m.) and there will not be a summer schedule option.
Division of Administration & Finance May 2021 Newsletter
Read the Division of Administration & Finance May 2021 Newsletter here. Highlights include Accounts Payable updates, Payroll updates, fiscal year end and other reminders.
Survey Seeks Views of Atlantic County Residents Over 60
Atlantic County residents who are 60-years of age or older are invited to participate in a brief anonymous online needs assessment survey designed to assist the Atlantic County Area Agency on Aging (AAA) in setting funding priorities for the years 2022-2024. The AAA supports a wide variety of community-based services and programs offered by provider organizations, designed to assist county older adults to age in place and to maintain their quality of life. 
The survey, conducted by the Stockton Center on Successful Aging and the Stockton Polling Institute will be available through May 31. Residents who already responded to the telephone poll should not take the survey. 
UPCOMING EVENTS