Stockton News - Friday, May 8, 2020
WHAT WE'RE TALKING ABOUT
Stockton Joins NJ Come Home Iniative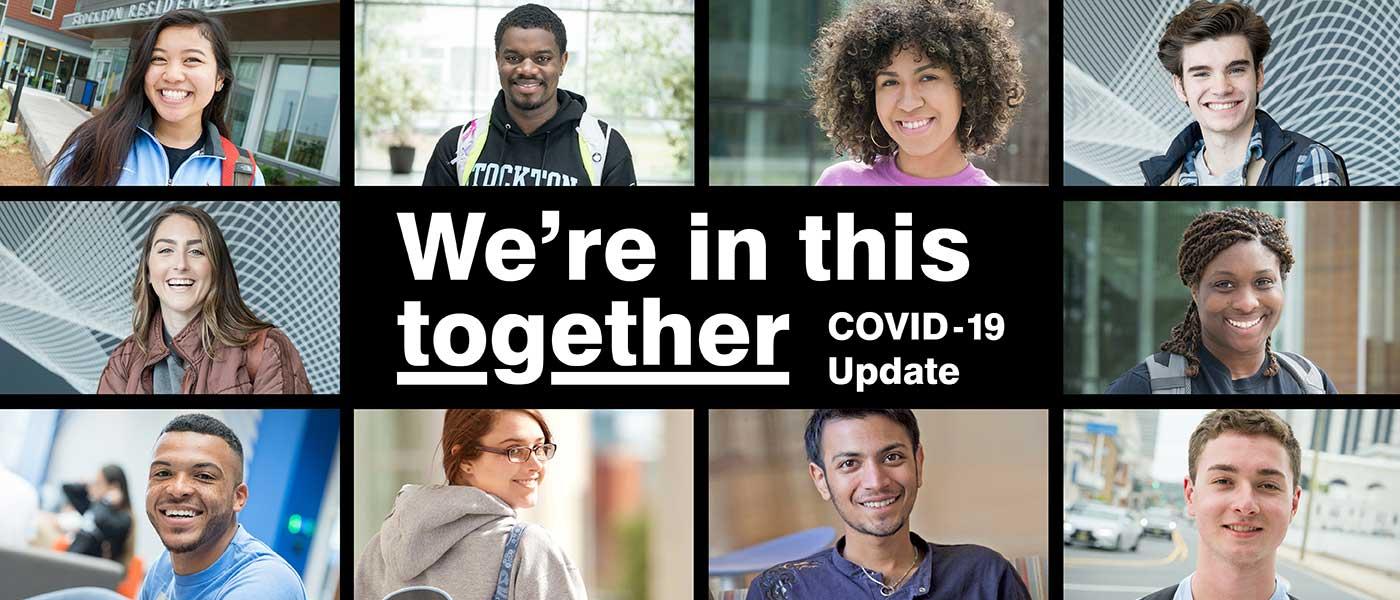 Stockton University is part of the new NJ Come Home initiative. The 10 participating New Jersey public colleges invite state residents who attend college outside of New Jersey to come home, enroll in New Jersey institutions, and help rebuild the state as a part of a new New Jersey Scholar Corps.
"Stockton University is an essential partner in the South Jersey economy, which has been hit particularly hard by pandemic closures," Stockton President Harvey Kesselman said. "We invite students to come back to New Jersey and join us in taking on the challenge of rebuilding the Jersey shore and the state."
---
Shorecast Panel Says Safety is Message for Summer 2020
The outlook for the Summer of 2020 at the Jersey Shore will depend on how quickly businesses can open, what guidelines and restrictions are in place when they do, and how well the hospitality and tourism industry not only responds to new guidelines, but markets the message in a way that encourages visitors to return.
"The message has always been clean and safe," said Larry Sieg, Director of Communications and Marketing for the Casino Reinvestment Development Authority at the 12th annual Jersey Shorecast. "Now we will have to add healthy, that we can provide a healthy environment."
The Shorecast, sponsored by the Lloyd D. Levenson Institute for Gaming, Hospitality and Tourism (LIGHT) at Stockton University, was held as a webinar this year to accommodate COVID-19 guidelines.
CBS3 Philadelphia, The Press of Atlantic City, 101.5 FM and New Jersey Business covered the webinar.
---
Trustees Authorize Sale of Office Units
The Stockton University Board of Trustees authorized the sale of units at the Stockton Medical Building and approved meal plan rates for 2020-21 at the board meeting held May 6 via Zoom.
The trustees approved allowing the president or his designee to move forward with negotiations for the sale of four office condo units the university owns in the Stockton Medical Building on Jimmie Leeds Road near campus. The six owners of the 11 office suites in the building are involved in the sale of the entire building. Stockton received the four units through two separate donations. All four are currently leased.
---
How We Are Helping #StopTheSpread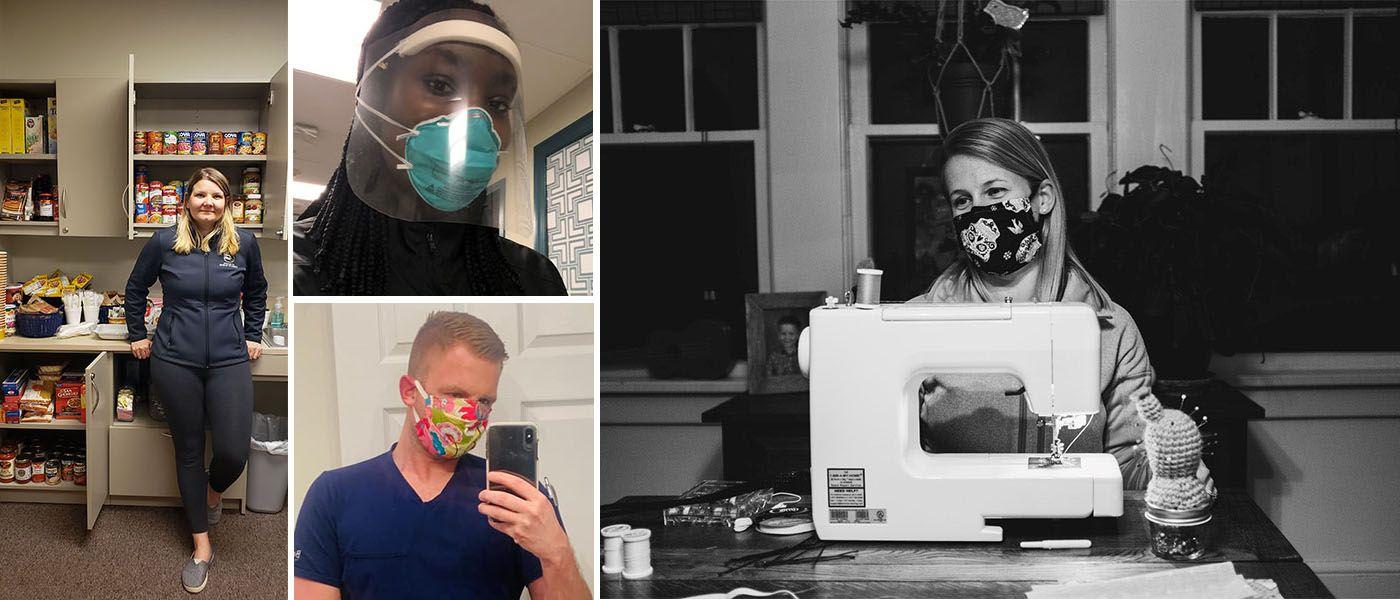 This week's #StopTheSpread feature highlights Christina Birchler, director of the Hammonton instructional site, being tapped to serve on the Hammonton Coronavirus Task Force; Stockton Admissions Ambassadors going live on Stockton's Facebook page for "Straight Talk with a Stockton Student;" and Ospreys assisting at Atlantic City and Manahawkin food distribution.
Have a story to share? We want to hear it! If you, or someone you know in the Stockton community, is doing something to help, let us know by emailing Diane D'Amico or sharing on social media and tagging @stockton_edu or #stocktonu. Don't forget to include a photo!
---
Stockton Recognizes Student Leaders, Clubs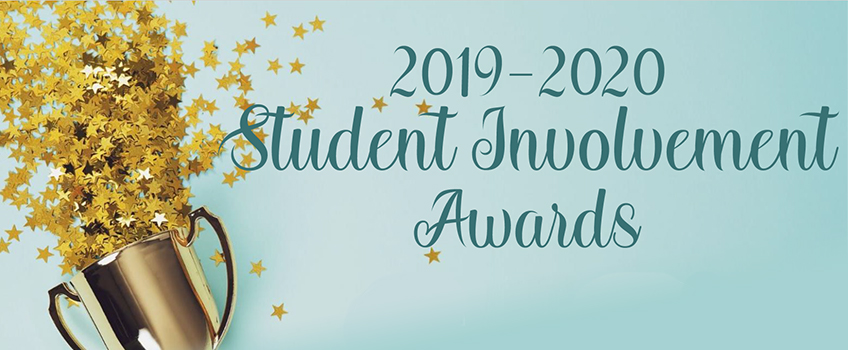 Distance was no issue at this year's virtual Student Involvement Awards on April 30, an annual ceremony that celebrates student-led events and the individuals behind them held throughout the academic year.
"The work that leaders like you do have changed the fabric of diversity and have left a legacy in students like me who were able to say to themselves, 'If you can do it, then so can I,'" said Rosheka Faulkner, 2019-2020 Student Senate vice president, in her opening remarks.
WE'RE HERE TO HELP
Resources Available to Staff, Faculty During COVID-19
There are many resources and best practices being made available to staff and faculty working remotely that can be found by visiting Information Technology's website.
ITS shared that in response to growing faculty and student needs for the upcoming fully online Summer 2020 semester, Blackboard will be updated to a newer version which is much more mobile-friendly. The update will occur on Friday, May 15, starting at 6:30 a.m., and will take approximately 12 hours to complete. During this time Blackboard will be unavailable for use.

The Office of Human Resources offers online Training Options for Stockton Employees. In case you missed it, this week's online training spotlight focuses on thriving at work.

🎶🎵 "We R Ospreys" is a quarantine playlist made by more than 250 Stockton University employees who responded to a request for song selections that describe their experiences during the pandemic.
The songs span decades and genres. Some will make you laugh, some will brighten your mood and some will inspire you.
🎓URM is looking for human interest stories to highlight the 2020 graduating class.
If you know of a graduate who has an interesting or inspiring story to share, has overcome obstacles to graduate or is just a great example of Osprey spirit, let us know by emailingDiane D'Amico.
SPOTLIGHT ON: CLAIRE ABERNATHY
What if you had the chance to sit down with Congress members to ask questions about th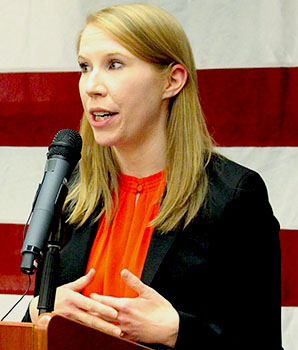 e ongoing pandemic without leaving your living room? Claire Abernathy, assistant professor of Political Science, is part of Connecting to Congress, a group helping to bridge the communication gap between members of Congress, health experts and their constituents amid COVID-19 through online town hall meetings.
"Congress as an institution remains very much behind the times in its uses of technology," Abernathy said. "There has been little investment in upgrading out-of-date tools and it has left Congress as a whole ill-equipped to shift to doing much of their work online, especially as quickly as this [pandemic] has required them to."
FRAME-WORTHY

Students Get Crafty While Unfolding Math Concepts
Every spring, students in Norma Boakes's general studies class "The Art and Math of Origami" get crafty while unfolding math concepts, and the much-anticipated results are displayed at the Origami Showcase.
This year, the showcase tradition continues in a virtual format. Brighten your day by browsing the color-themed origami models online.
Boakes, an associate professor of Education who also has a mathematics background, uses the hands-on art of origami to help her students visualize abstract math.
WHAT'S TRENDING #STOCKTONU
Instagram: Instagram: With less than 2 weeks until eCommencement, Keairra Lee is finding creative w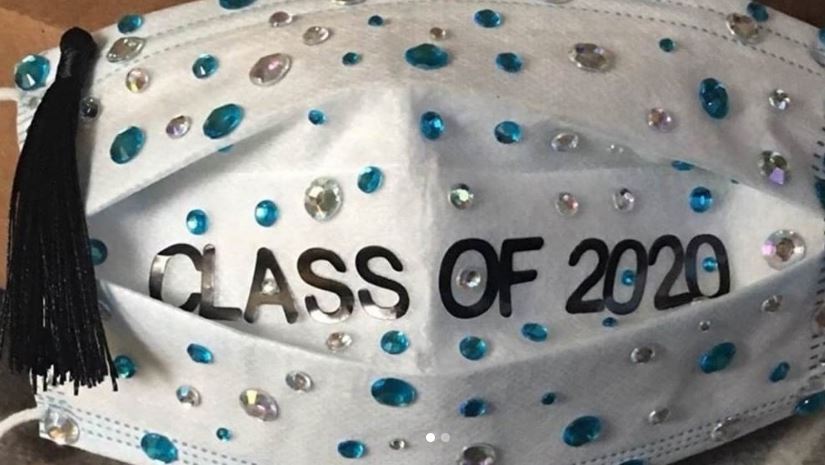 ays to stay safe and celebrate the moment. 🎉💙
Facebook: How have your professors made an impact or gone above and beyond? #ThankATeacher for National Teacher Appreciation Week in the comments below this post.
---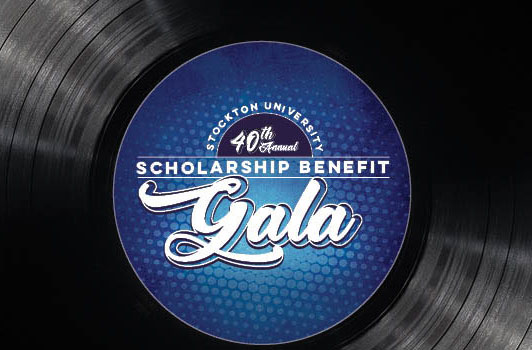 Get Social at Tomorrow's 'New Spin' on the Gala
Support Stockton's 40th Annual Scholarship Benefit Gala from the comfort of your home, tomorrow, May 9. Grab the family and take a "spin" around your kitchen or family room with our Gala playlist.
Make your favorite appetizer or try ours, and pair it 🍸 with the Ospreytini - the signature cocktail (or a lemonade for the kids!).
Take pictures throughout the evening with you and your loved ones and share them on social media using hashtag #StocktonUStrong.
Don't have social media? Email your photos to Alicia McMackin. You can see what others are posting as well on the tag board at stockton.edu/gala.
FAFSA Filing Deadline Extended to June 1
The New Jersey Higher Education Student Assistance Authority (HESAA) announced on April 1 that the deadline for current students to apply to renew their State financial ai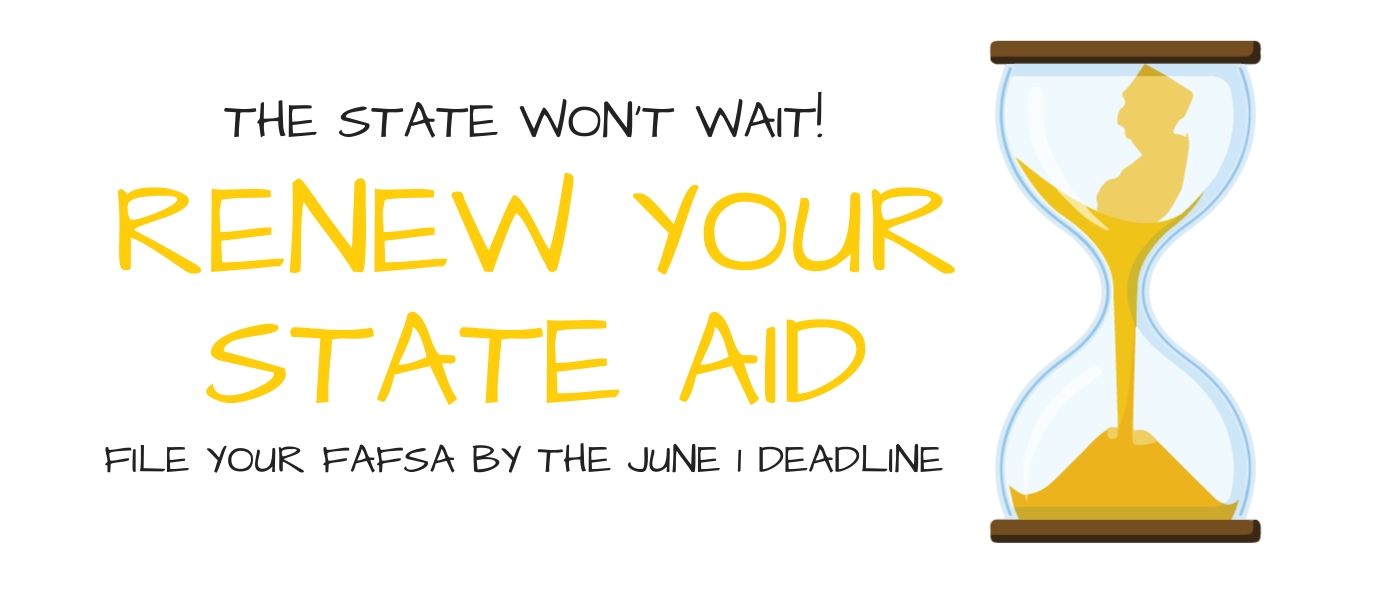 d has been extended from April 15 to June 1.
Faculty, please encourage your students to file the 20-21 FAFSA by June 1. Anyone who misses this deadline will lose out on over $7,500 of free money for the 20-21 academic year, if eligible.
Please note: All remaining FAFSA Friday sessions for the Spring 2020 semester have been cancelled; however, the Office of Financial Aid is still available to help.
Remember, the State Won't Wait! Students can apply at fafsa.gov.
Staff in the office are working remotely, so please have students contact us at finaid@stockton.edu with any questions they may have and someone will work to respond as soon as possible.
Upcoming Events Hosted by the Office of Development and Alumni Relations
🍃 Streaming with Stoler Schedule
🎓 May 15: Spring 2020 eCommencement
May 31: Virtual Open House