Stockton News - May 6, 2022
WHAT WE'RE TALKING ABOUT
Stockton Police Earn Reaccreditation
The New Jersey State Association of Chiefs of Police (NJSACOP) recognized the Stockton University Police Department'sreaccreditationat the Board of Trustees meeting May 4.
The reaccreditation requires the department to comply with a lengthy list of standards and an onsite evaluation and is reviewed every three years.
"Accreditation ensures that we are complying with standards to provide the highest level of care and protection to the campus community," said Stockton Director of Campus Public Safety Adrian Wiggins, who thanked the entire department for their role in the process.
---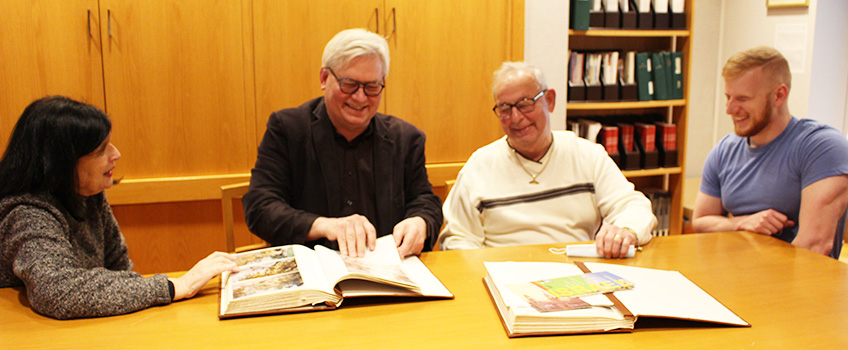 Holocaust Course is a Family Tradition
When Michael Ofsankosigned up for Gail Rosenthal's Holocaust and Genocide Education class at Stockton University, he had no idea he was following in a family tradition.
"I needed a W2 (writing) elective and I like history," said Ofsanko, a biology major from Lacey Township who plans to become a physical therapist. "After I registered, my mom looked and said she had taken that class. She said her father had also taken the class and had gone to Israel. So I called my grandfather and he said the class was with Gail Rosenthal."
---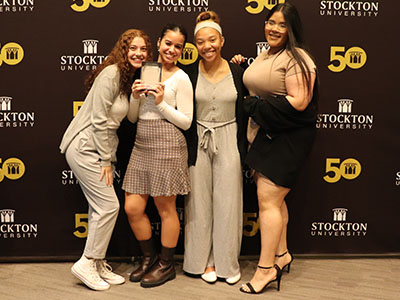 Stockton Recognizes Student Leaders, Clubs for Their Contributions
After two years of virtual ceremonies, the Student Involvement Awardscelebrated and honored students, faculty and staff in the Campus Center Event Room on Friday, April 29.
The program began with a Year in Review by Jeff Wakemen, director of Student Development, who was amazed by the amount of work and programming that student organizations have done since being back in person.
---
Veterans Honored at Annual Coining Ceremony
Graduating seniors with ties to the military were presented with special Stockton coins at a ceremony in Independence Plaza on April 28.
Fifty-two seniors are eligible for the coin this year. Michael Barany, director of the Military and Veterans Success Center, and Vice President for Student Affairs Christopher Catching made the presentations.
"Our military affiliated students bring a lot to our campus, including their knowledge and experience. They make their mark in and out of the classroom," said Catching, who brought the flag presented at the funeral of his grandfather, a World War II veteran.
STOCKTON UNIVERSITY ATLANTIC CITY
🚐 Summer Schedule for AC Shuttles Starts May 9
The Atlantic City shuttles will operate on a modified schedule starting Monday, May 9. The Atlantic City shuttles will not operate on Memorial Day (May 30) or Independence Day (July 4). View the updated schedule here.
As a reminder, the Galloway shuttles do not operate in the summer, service will stop at midnight on Friday, May 6.
If you have any questions regarding shuttle service, contact Larry Garlic, manager of Transportation, at 609-626-3656.
FRAME-WORTHY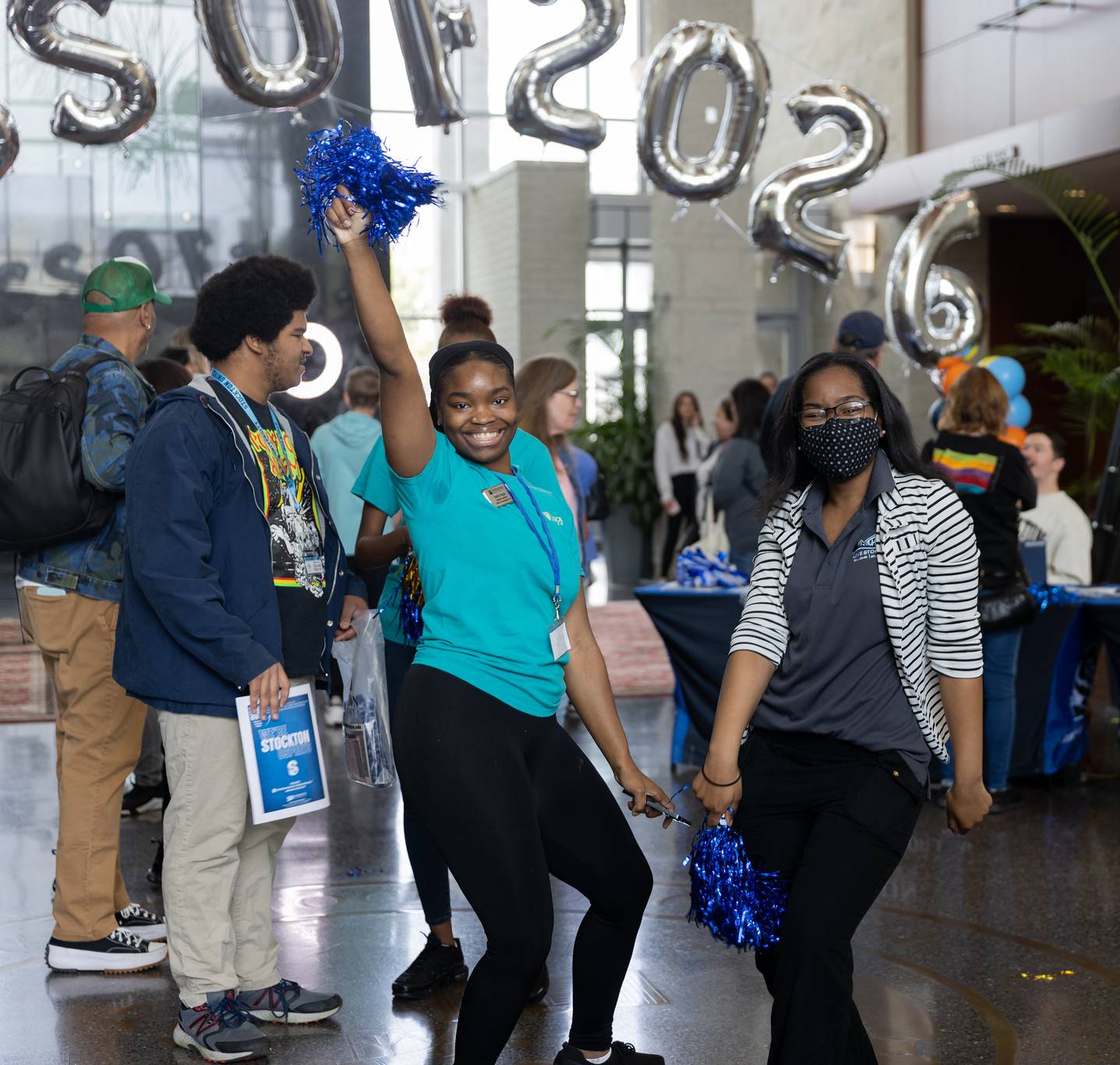 New Ospreys Get the 'Stockton Experience' 🦅
The campus was abuzz with excitement for the future as 700 new Ospreys and their families were welcomed at Experience Stockton Day on April 23.
A family member commented, "I never experienced a place so happy from the students to the staff. Everyone was willing to help and assist us in anything we needed. I felt like I was in Disney World."
The day included music, food, presentations and activities with faculty from all schools, information sessions and campus tours. Students celebrated their decision to choose Stockton in a 360-degree photo booth in the Campus Center Grand Hall.
"The Enrollment Management team is extremely appreciative of the collective efforts of everyone who assisted in making the Experience Stockton Day for admitted students a success," said Robert Heinrich, chief enrollment management officer. "We had 700 students attend which was the highest number in the records of the institution. We could not have done it without the help from our campus partners."
📸 View a gallery of photos from the event.
WHAT'S TRENDING

@ #STOCKTONU

Facebook: Yayayay, it's National College Decision Day! You know what to do: share your commitment pics with us & we'll introduce you in tomorrow's story. Welcome to the Osprey fam #StocktonU2026!
LinkedIn: On June 3, 1973, Stockton's first graduating class took part in ceremonies as 290 students received diplomas.
Instagram: Class of 2022 in ONE week: #countdowntocommencement 🎓
FROM THE SIDELINES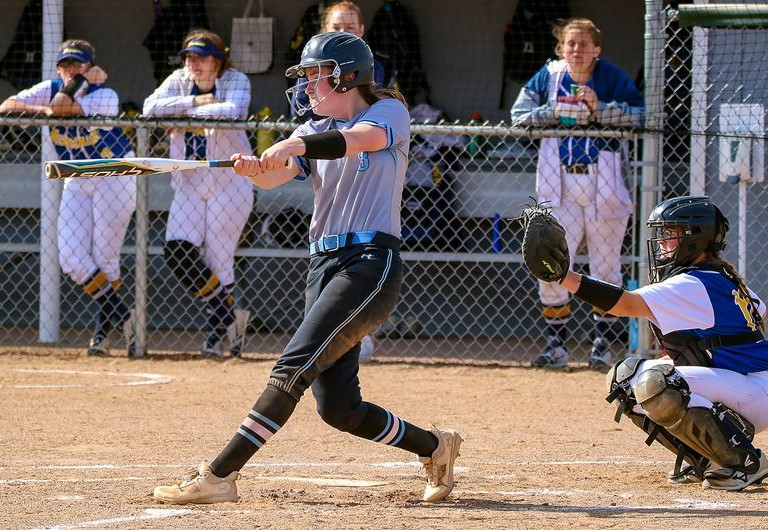 Stockton Stays Alive in NJAC Playoffs with 3-1 Win
Softball: No. 5 seed Stockton University snapped a 1-1 tie with two runs in the seventh inning and stayed alive in the NJAC Tournament with a 3-1 victory over No. 6 seed Montclair State in an elimination game on May 5.
Lilly James was the catalyst for the Stockton offense with two hits, two RBI and a run. James stroked a clutch two-run single in the seventh frame to break the tie. Vanessa Tancini contributed two hits and an RBI.
---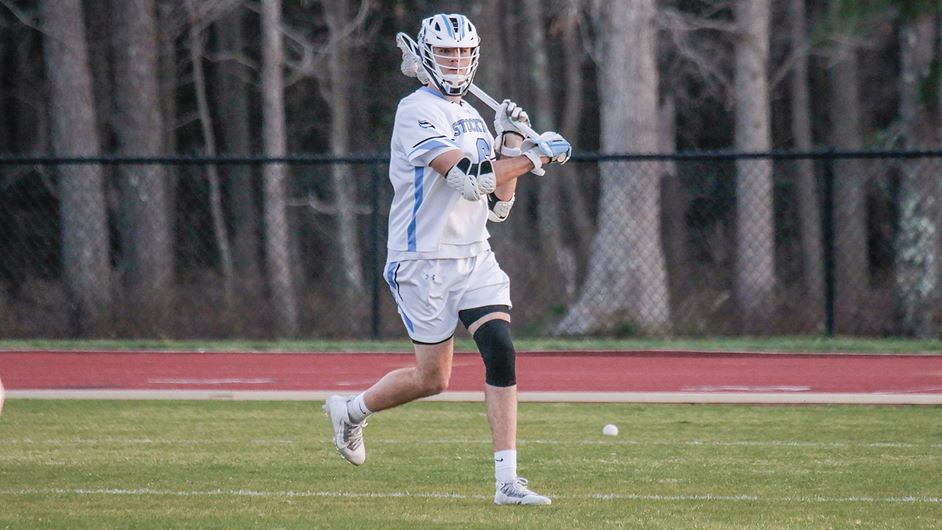 Stockton Advances to CSAC Title Game; Poli Breaks Assist Record
Men's Lacrosse: Stockton advanced to the CSAC championship match with a resounding 31-7 win over Rosemont College on May 3. Reegan Capozzoli scored a career-high seven goals and dished two assists for a personal best nine points to lead Stockton.
The match also saw Dante Poli break the single season assist mark with six assists on the night, shattering the record set by Erik Anderson with 54 in 2019. He leads the league with 59 assists on the year.
🗓️ View the full schedule of upcoming athletic events here.
🕊 IN MEMORIAM: LYDIA FECTEAU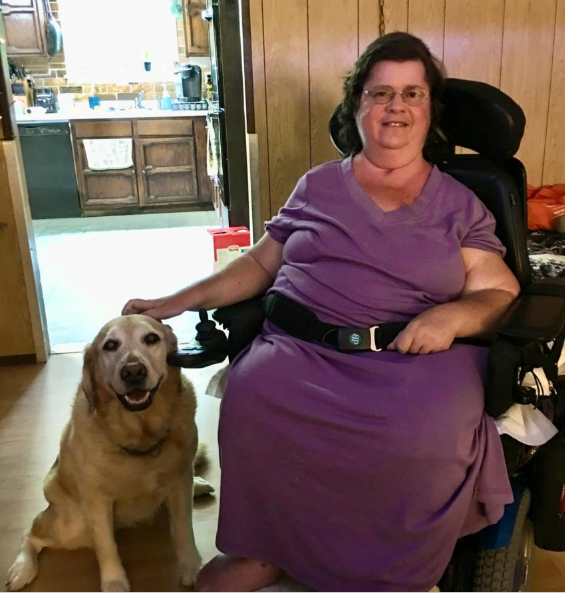 Robert Gregg, dean of The School of General Studies and Graduate Education, shared the following message on the passing of Lydia Fecteau:
It has been very moving to read all of the tributes to Lydia Fecteau, who we were all distressed to learn passed away on Sunday morning. All of the comments speak to the formidable impact one person can have on an institution even with all the barriers placed in front of them. It is definitely the case that without Lydia Stockton would not have a Disability Studies Minor (one of the first in the nation). This was her brainchild, she contributed mightily to all of the proposal drafts, and she provided the underlying conceptualization of the program and the discipline, based upon her own years of teaching. Moreover, we could all be confident about the success of this minor owing to the incredibly positive feedback she received in all her courses. With the help of some other very dynamic faculty, in particular, the two coordinators, Kerri Sowers and Priti Haria, this has turned out to be the case.
Her impact extended far across the campus. Students inspired by her pushed the University to go beyond simple ADA compliance, to place the issues of disability in the forefront of our architecture and landscaping. Language Studies, as Arnaldo Cordero-Roman has noted, now houses American Sign Language courses in its program as a result of her support. Last year, with her guidance, the American Studies program invited one of the foremost scholars of disability, Rosemarie Garland-Thomson, to deliver the Paul Lyons distinguished lecture. So profound was the impact of this event, that disabilities studies is now a mainstay of the required Research Methods course in American Studies. One could only envision Lydia's impact continuing to grow to the benefit of us all.
With condolences to the family, and in hope that we will be able to keep Lydia's flame alive at Stockton.
WE'RE HERE TO HELP
COVID-19 Information
😁 MASK UPDATE: The University is now mask optional. Faculty may continue to require masks in their classes. KN95 and surgical masks remain available at the Campus Center Information Desk, Wellness Center, Division offices, the library, and off-site Stockton locations. Details are in the Campus Operations FAQ.
💉 BOOSTER REQUIREMENT: Employees are now required to receive a COVID-19 booster dose. Use the Employee tab in the Portal to update your booster status or submit to Joyce.Wilson@stockton.edu in the Office of Human Resources so that your status can be confirmed. Should you have any questions, contact Mamta.Patel@stockton.edu.
Resources for Faculty and Staff
The Office of Human Resources announced a series of employee training and development opportunities for 2022. Visit here for a calendar of the opportunities available, and here for descriptions of the specific trainings and development offerings.
🧠 Stockton provides faculty and teaching staff with professional development, training, teaching ideas, resources and individual consultations via the Center for Teaching and Learning Design. Upcoming events include: Stockton University Leadership Series for New Program Chairs - Exploring Your Career Goals, May 6; FAWN Writing Retreat, May 17-18; Google Classroom as a Collaborative Tool, May 19; Collaborative Google Tools for Faculty and Staff; May 20; and Google Tools and Add-Ons You're Not Using But Should Be, May 26. Visit here for more information and Zoom links.
📧 Add Yourself to Stocktalk: Stocktalk is an email discussion forum where Stockton employees are able to share a number of topics including birth announcements and obituaries; scholarly tips, tricks and recommendations; approved survey announcements and faculty/staff book releases. If you would like to join the Stocktalk Distribution Group to receive Stocktalk emails, log into your Outlook account in your web browser and followthese steps located under "Adding/Removing Yourself From Distribution Groups."
OSPREY NOTES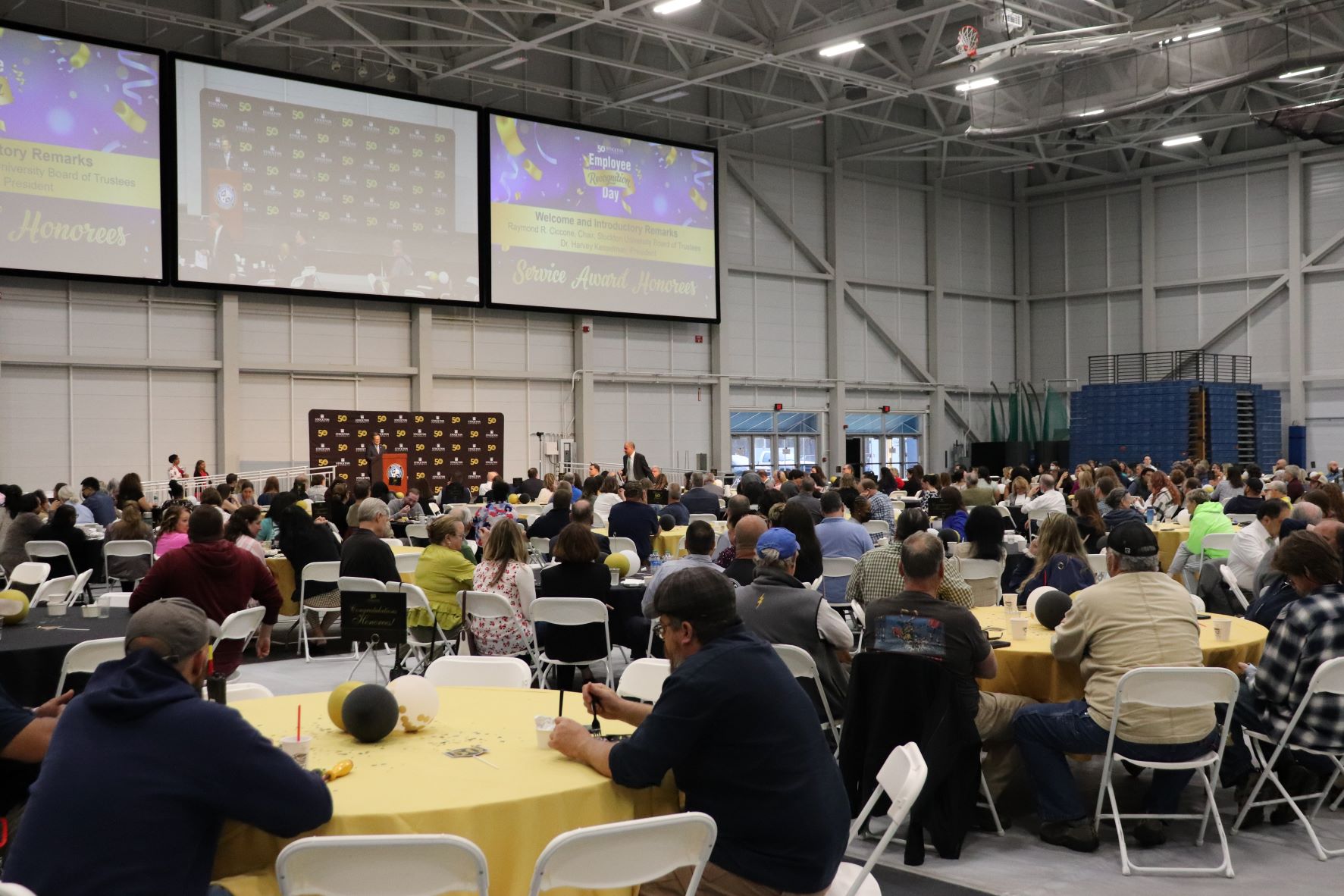 🎊 Employees Recognized During Celebration May 5
A Breakfast and Employee Awards Ceremony was held to celebrate Employee Recognition Day on May 5, recognizing nearly 200 employees and more than 40 retirees being honored for their service to the University. The celebration, held virtually last year, had a new venue this year- in the Sports Center.
Whether they have been a part of our community for five years or 50 years, every individual highlighted plays an integral role in the success of the University and the students we serve.
To view a video highlighting staff and a list of the honorees, visit here.
Stockton Poll: Mental Health Issues Increased During Pandemic
A majority of New Jersey adults or someone they know has experienced mental health problems, and the problems have gotten worse during the coronavirus pandemic, according to a Stockton University Poll on public health and other issues released April 29.
The statewide pollof 640 New Jersey respondents found 58% reporting that they or someone close to them has experienced mental health issues, while 39% said they have not and 2% were unsure. Of those saying they had experienced problems, 68% said that mental health had gotten worse during the two-year-old pandemic. Only 7% said the problems had improved, and 20% said they had not changed during the pandemic, according to the poll taken by the William J. Hughes Center for Public Policy at Stockton University.
📰 In the News: Downbeach.com, New Jersey 101.5, NJ.com, Insider NJ
---
Stockton Sentiments and Memories . . .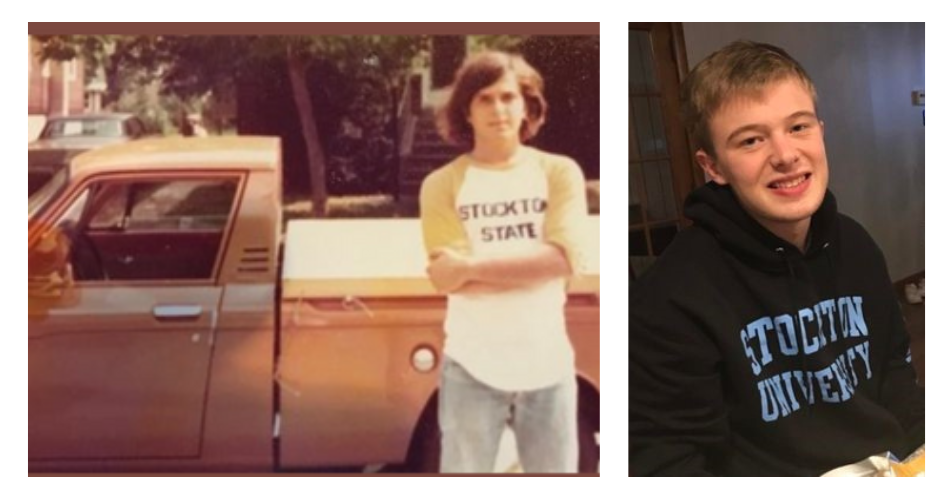 "My dad was one of the first graduates of Stockton State College, and my son is set to graduate in 2023. My dad, Gery Abay, Class of 1979, majored in Geology; and my son, Brian Alexander, is a Communication Studies major."
- Jamie Abay
Have a memory you'd like to share in celebration of Stockton's 50th anniversary? Submit it here.
UPCOMING EVENTS