Stockton News - Friday, May 1, 2020
WHAT WE'RE TALKING ABOUT
Students Eligible for $5 Million in CARES Act grants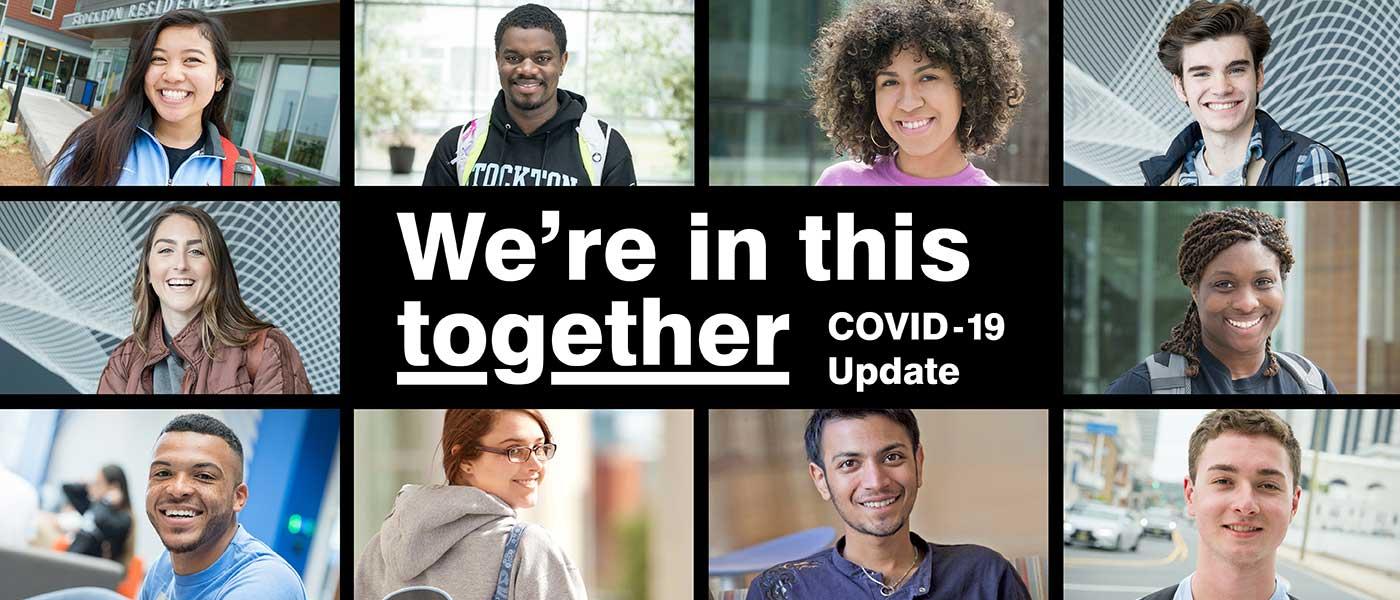 Stockton University has begun taking applications from students to obtain emergency grants through the federal CARES Act program.
Stockton received $5 million to provide Stockton CARES Emergency Grants for eligible students.
The funds are available to students who are eligible for federal financial aid. More than 85% of Stockton students receive federal financial aid, and more may now be eligible.
eCommencement Countdown Kicks Off
🎓 Commencement is a time to celebrate our students' accomplishments and the official beginning, the commencement, of the next phase of their lives that we know will be filled with success.
This year, because of COVID-19, we are celebrating virtually, and are excited to launch Stockton's eCommencement website to start the official countdown for the Class of 2020.
eCommencement opens on Friday, May 15, 2020 at noon and will include a complete listing of undergraduate and graduate degree candidates as well as special messages and shout outs from members of the University community.
Admissions Video Shares Stockton Stories
🎬 A new video for admitted and prospective students is now live on the Admissions website. Produced by the Enrollment Management, University Relations and Marketing and Production Services teams, the video shared the Stockton Story through the voices of students and alumni. Archives of the live sessions from virtual admitted student events have also been posted. The next virtual Open House is May 31.
---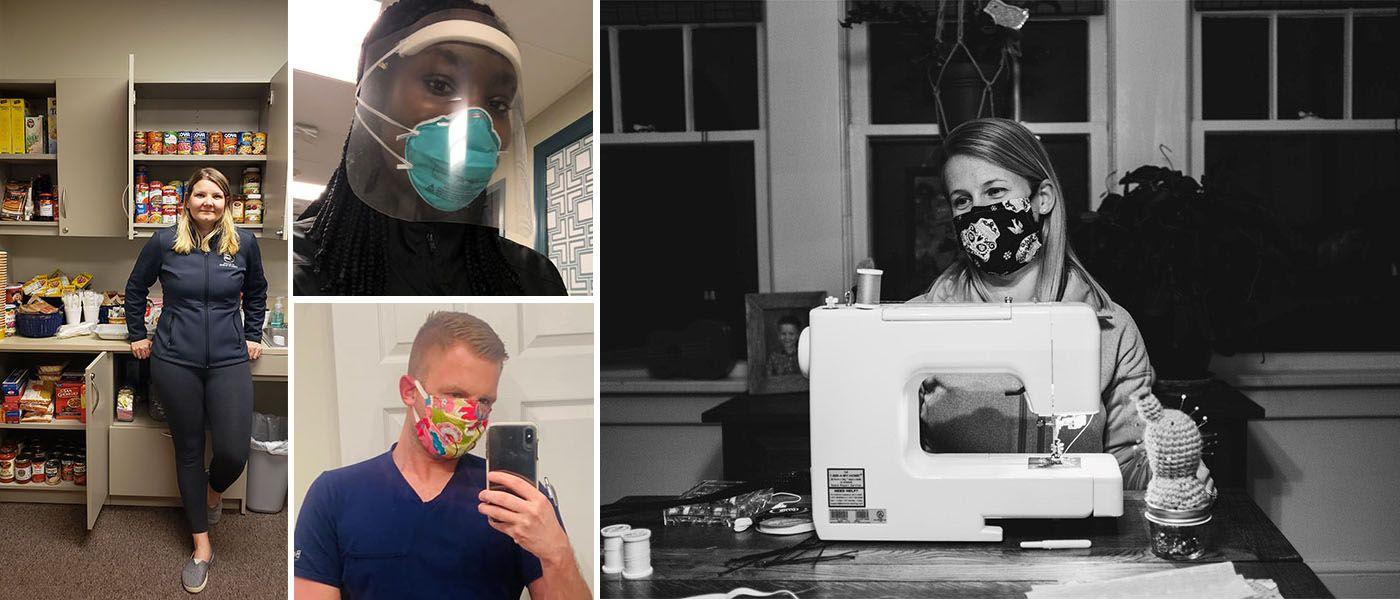 #StopTheSpread: Students continue to offer naturalization classes
This week's #StopTheSpread feature highlights six student fellows from the Stockton Center for Community Engagement who have continued to offer remote naturalization classes to area residents. The classes were offered at the Atlantic City campus.
Connor Yackle, Izabell D. DelRossi, Kristine Garcia, Lina Garrido, Haley Jones, and Ariana Ramirez coordinate the class through a weekly conference call on Tuesdays from 6:30-7:30 p.m.
Students said there have been challenges, but they wanted to continue to help people who are dedicated to earning their citizenship.
Have a story to share? We want to hear it! If you, or someone you know in the Stockton community, is doing something to help, let us know by emailing Diane D'Amico or sharing on social media and tagging @stockton_edu or #stocktonu. Don't forget to include a photo!
---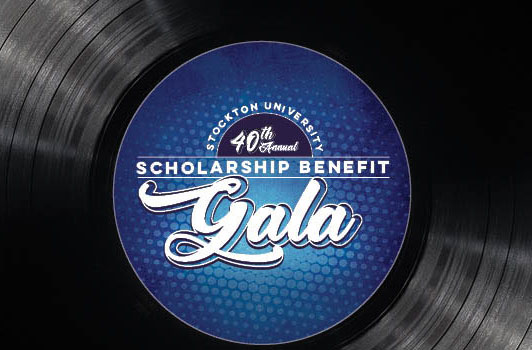 Scholarship Gala Still Supporting Students Online
Stockton University's 40th Annual Scholarship Benefit Gala is "taking a new spin" on celebrating, with online activities scheduled for May 9, the same day the gala was to be held at Hard Rock Hotel and Casino.
Thanks to the generosity of sponsors and donors, the "gala" will still raise funds for Stockton students. Nearly all sponsors have agreed to continue their support, and nearly $190,000 has been raised so far. The retro recording theme of the 40th anniversary gala has been repurposed to recognize the event "taking a new spin" on fundraising.
WE'RE HERE TO HELP
Resources Available to Staff, Faculty During COVID-19
There are many resources and best practices being made available to staff and faculty working remotely that can be found by visiting Instructional Technology's website. Tips for online course instruction can be found here.
ITS shared their April Training Tip this week which focuses on hosting a successful video conference.
The Office of Human Resources offers online Training Options for Stockton Employees. In case you missed it, this week's online training spotlight focuses on overall wellness, including a newly-created Wellness and Self-Care Resource, that shares articles dealing with couples confinement and helping seniors, a webinar for working parents and more.
Join Nate Morell, assistant director of Counseling, for his summer series of Heartfulness Meditation at noon on Zoom, Tuesdays, May 6-Aug. 25. No password needed. Heartfulness is a free and simple practice of calming the mind and experiencing the real self through the heart. All are welcome and no experience is necessary.
SPOTLIGHT ON: MONICA VIANI & LAURA HUGHES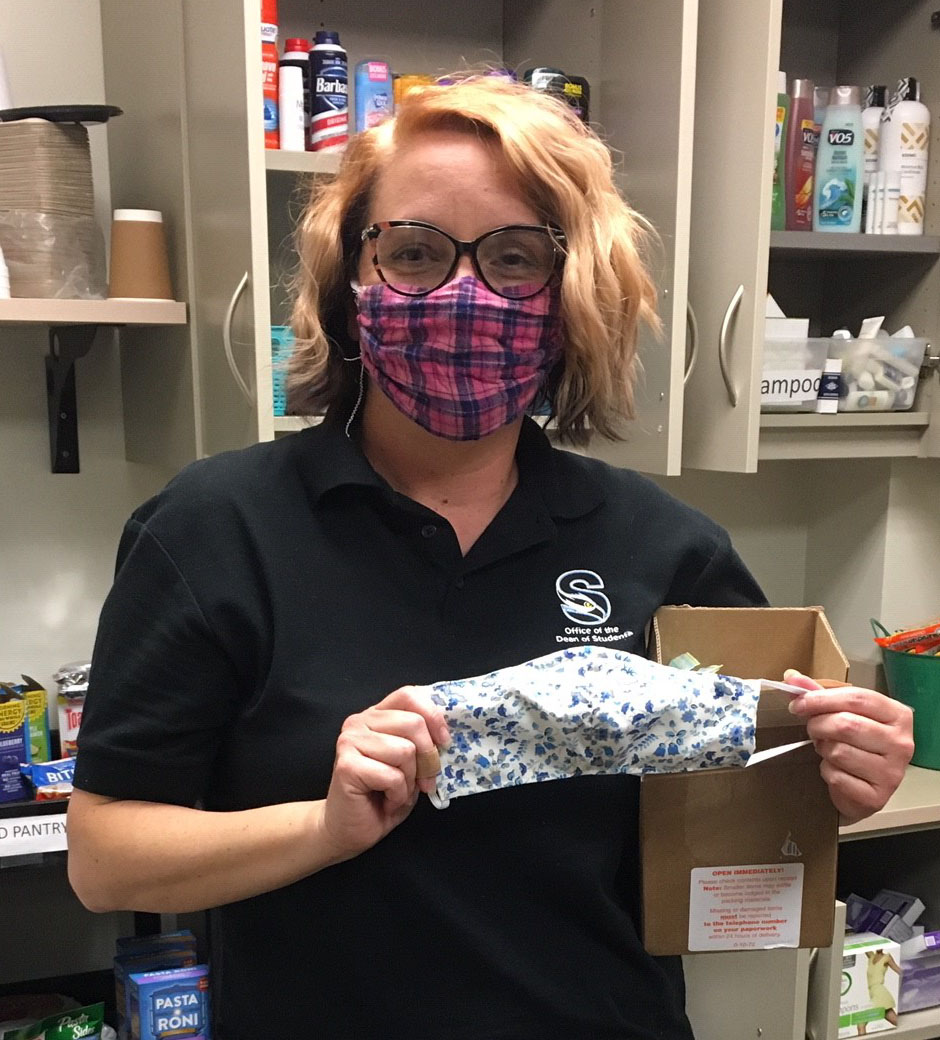 The COVID-19 pandemic has cancelled classes and activities on campus, but two Stockton University employees are still making sure the Stockton food pantry remains open to help students.

Monica Viani, pictured, and Laura Hughes from the Office of the Dean of Students, have been operating the pantry on main campus from 12:30-3 p.m. Mondays, Wednesdays, and Fridays for students who still live on campus and those who live locally. The pantry in Atlantic City is also open Tuesday and Friday from 9 a.m.-4 p.m.
This year there are 175 students enrolled in Stockton's Food Assistance Program. Viani said 33 are still using the food pantry, including 17 students who enrolled since March 23.
CORRECTION: In last week's edition of Stockton News, Amanda Onyeyemla was identified as a Nursing major. She is a Health Science major.
FRAME-WORTHY

BFA Art Show Moves to Digital Display
Bachelor of Fine Arts students at Stockton University moved the Senior Art Show online this semester by creating a website with their displays. Seventeen students are participating and the displays include photography, painting, sculpture, graphic design and visual communications.
"Historical landmarks in South Jersey is where I seem to feel most connected to and still feel like a kid again," said Paige McColgan of her photographs. "Showing these places in different ways than what everyone is used to seeing, makes me feel like I found something new that was always there, or like finding hidden treasure."
WHAT'S TRENDING #STOCKTONU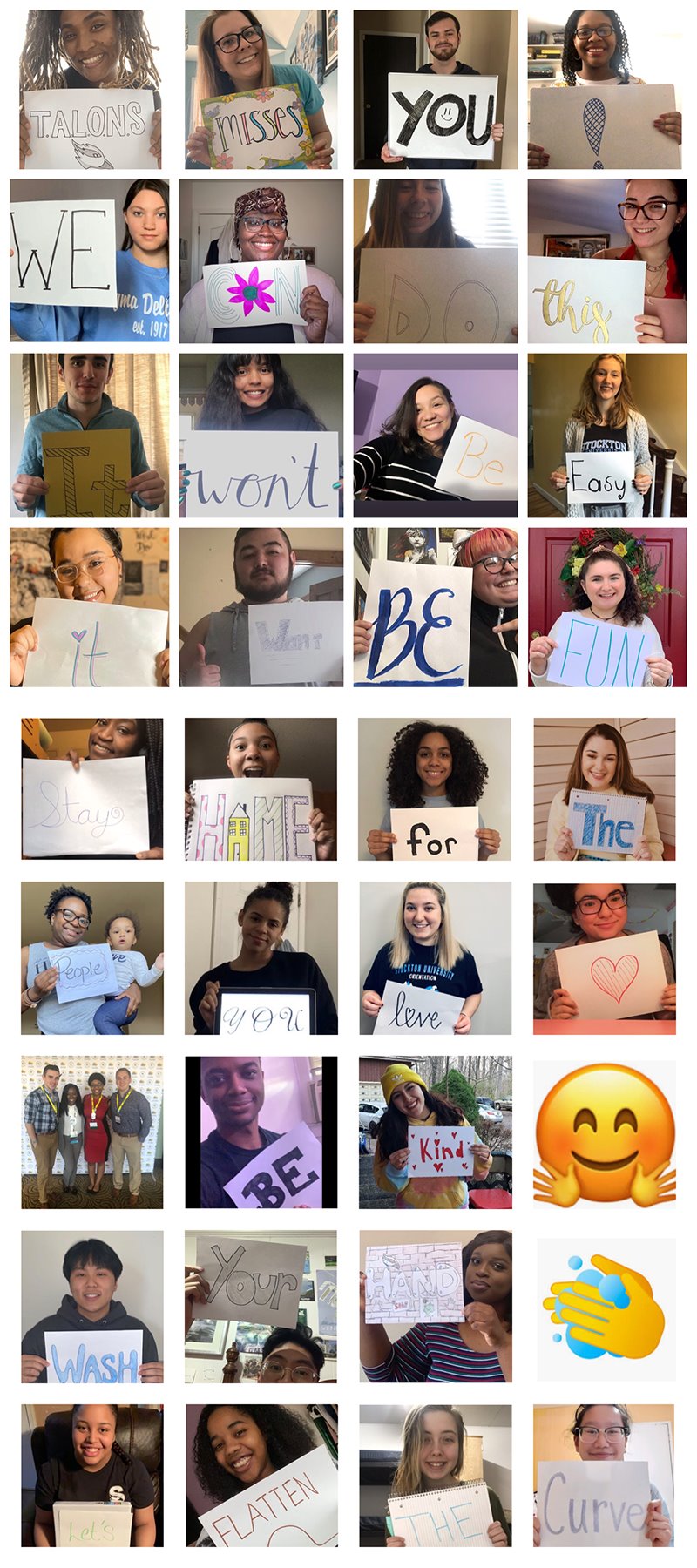 Twitter
: We will get through these times stronger. Our TALONS remind us of the important things. Click on the photo to see the full message.
FROM THE SIDELINES
Ospreys Collect Mid-Atlantic Rowing Conference Honors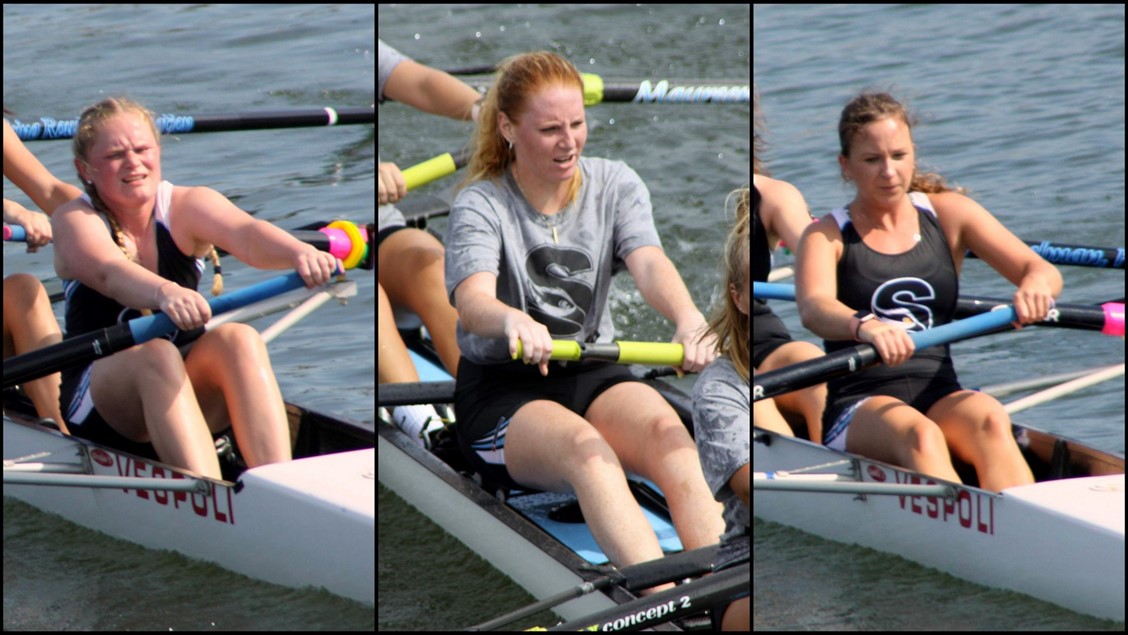 Stockton University women's rowing team members collected three all-conference honors and qualified for five academic accolades from the Mid-Atlantic Rowing Conference. Olivia Hurley and Chloe Schulze were chosen All-MARC Varsity.
Brianna Fiorentino was an All-MARC Novice selection. Hurley, Schulze, Maria Antoni, Kaitlyn Bradley and Desarae Dempsey qualified for MARC Academic All-Conference kudos as sophomores or higher with grade point averages of at least 3.50.
'ROLE' CALL
Stockton University Associate Professor of Hospitality Jane Bokunewicz has been named Institute Coordinator for the Levenson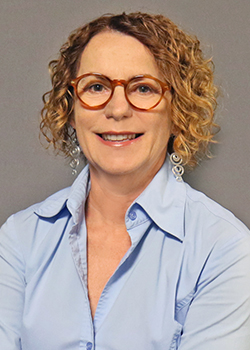 Institute for Gaming, Hospitality and Tourism (LIGHT) at Stockton, effective May 1.
As coordinator, Bokunewicz will, on an interim basis, take on the duties of LIGHT Executive Director Rummy Pandit, who is leaving Stockton University to take a position with Johnson & Wales University. A formal search for an Executive Director for LIGHT will take place once the COVID-19 pandemic subsides.
"Dr. Bokunewicz not only brings her academic background to the position, having taught about casino and hotel management, but she also has substantive experience in the hospitality industry," said Alphonso Ogbuehi, Dean of the School of Business at Stockton.
OSPREY NOTES
FAFSA Filing Deadline Extended to June 1
The New Jersey Higher Education Student Assistance Authority (HESAA) announced on April 1 that the deadline for current students to apply to renew their State financial ai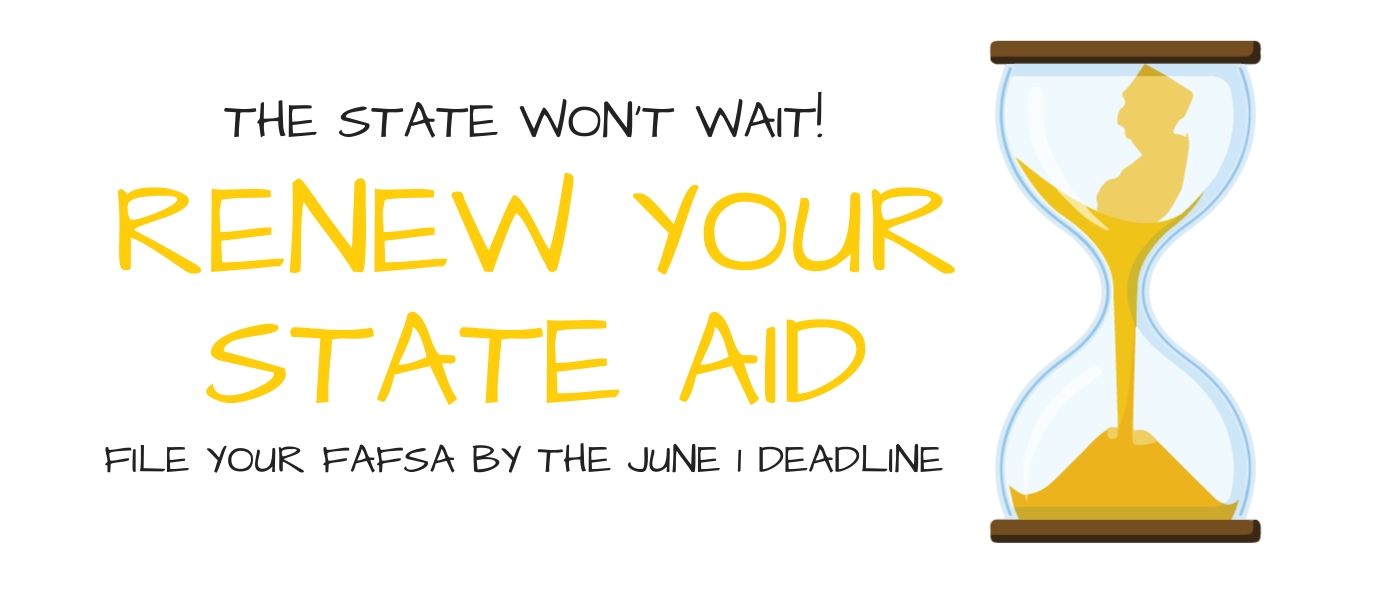 d has been extended from April 15 to June 1.
Faculty, please encourage your students to file the 20-21 FAFSA by June 1. Anyone who misses this deadline will lose out on over $7,500 of free money for the 20-21 academic year, if eligible.
Please note: All remaining FAFSA Friday sessions for the Spring 2020 semester have been cancelled; however, the Office of Financial Aid is still available to help.
Remember, the State Won't Wait! Students can apply at fafsa.gov.
Staff in the office are working remotely, so please have students contact us at finaid@stockton.edu with any questions they may have and someone will work to respond as soon as possible.
UPCOMING VIRTUAL EVENTS
Upcoming Events Hosted by the Office of Development and Alumni Relations
🍃 Streaming with Stoler Schedule
May 6: 12th Annual Jersey Shorecast, Board of Trustees meeting