Stockton News - March 26, 2021
WHAT WE'RE TALKING ABOUT
Return to Normal Operations Planned for Fall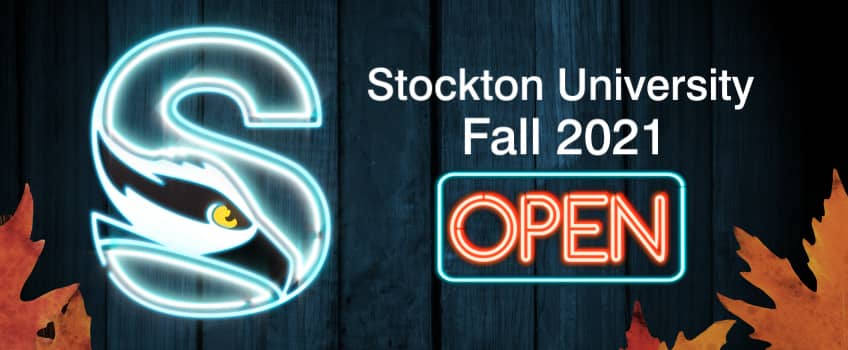 Based on projections for COVID-19 vaccine availability and access, Stockton University plans to open the Fall 2021 semester with normal capacities for classes, housing and student activities.
"We have missed the energy our almost 10,000 students bring to campus," said President Harvey Kesselman. "We are excited to welcome them back, but we will also continue to implement whatever measures are necessary to protect the health and safety of our faculty, staff and students."
📰 In the news: The Press of Atlantic City, Patch.com, The Sandpaper
---
New Scholarship to Help Students Majoring in Technology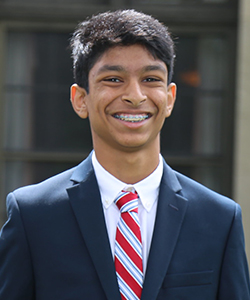 When he was 12, Arman Roy, pictured, read an article about how 70% of Detroit's school-aged children did not have access to the internet and how local organizations were working to help provide it. Arman loved technology, and was a gifted student whose interests ranged from computers to robotics, solar panels and virtual reality.
"After his conversation with me about the article he said 'Dad, I want to do that'," said Pryia Roy, Arman's father. "Arman recognized the digital divide at such a young age, and how if you could connect the divide and deliver access, it could change students' lives."
Arman never got the chance, passing away in 2019 at the age of 15. His parents, Pryia and Manisha, residents of Readington Township in Hunterdon County, created the Arman Roy Foundation to honor his life and create a legacy of helping others.
---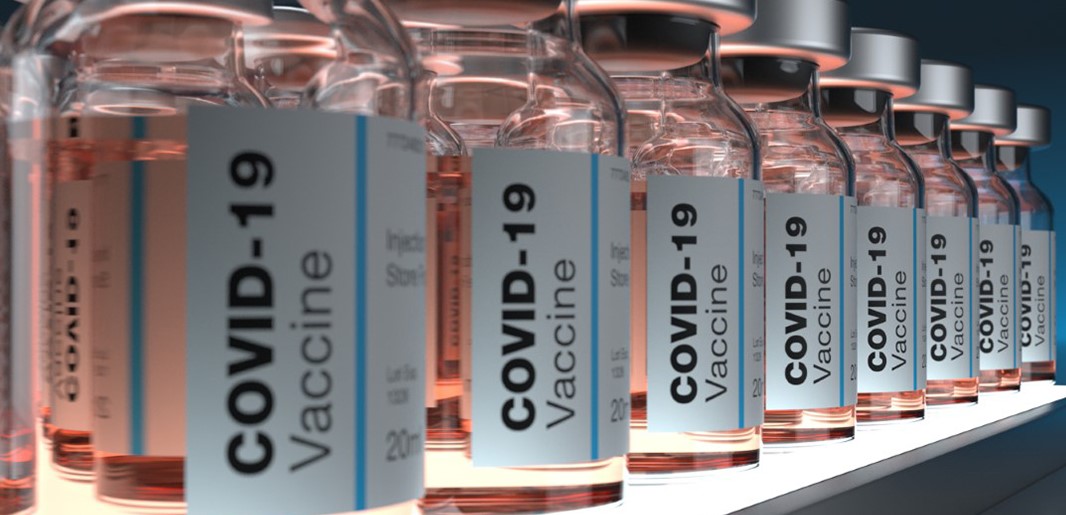 Minorities Want COVID Vaccine; Fewer Receiving It
A majority of racial and ethnic minorities and lower-income residents of New Jersey want a COVID-19 vaccine, but report getting vaccinated at half the rates of white and more affluent residents of the state, according to a Stockton University poll released March 23.
Overall, at least 80% of all respondents see the coronavirus as a major concern and are at least somewhat concerned they will catch it; 84% said they know someone who tested positive for the virus, and 13% had personally tested positive. Two-thirds (66%) would definitely or probably be vaccinated when they can.
📰 In the news: PhillyVoice.com, NJ Spotlight News, InsiderNJ, The Press of Atlantic City
---
Statement in Support of Our AAPI Community
Chris Catching, vice president for Student Affairs, and Valerie Hayes, chief officer for Diversity & Inclusion, shared the following message in response to the recent tragedies happening in Asian American and Pacific Islander (AAPI) communities:
We are deeply saddened to hear and see the news about the tragedies happening in our Asian American and Pacific Islander (AAPI) communities during the last several months and earlier this week in the Atlanta, Ga. area.
To our AAPI community, we value you and will continue to work together to address the racism and violence in our community and beyond.
Read the entire message here.
STOCKTON UNIVERSITY ATLANTIC CITY
Home-Buying Workshop Focuses on Atlantic City Real Estate
The Chelsea Economic Development Corporation (EDC), in collaboration with the Greater Atlantic City Chamber, Ducktown EDC and Midtown EDC, hosted a home buying workshop/webinar on March 10 that highlighted various available resources for anyone seeking to purchase a home in Atlantic City. Brian K. Jackson, chief operating officer of Stockton Atlantic City, serves on the board of the Chelsea EDC; and Mike Cagno, director of the Noyes Museum and Stephanie Clineman, assistant to Jackson, Stockton Atlantic City, serves on the Ducktown EDC as president and vice president, respectively.
In addition, the Chelsea EDC will be using $150,000 in NRTC Grant funding for down payment assistance for police officers and for renters living in the Chelsea neighborhood who may be interested in purchasing a home in the Chelsea neighborhood.
WE'RE HERE TO HELP
Resources Available to Staff, Faculty
There are many resources and best practices being made available to staff and faculty working remotely that can be found by visiting Information Technology's website. This week's tech tip focuses on using Qualtrics to collaborate on survey projects.
💻 IT Services has a new page for people who want to request hardware, software or programming services. Anyone wishing to make an IT request should fill out the appropriate form here.
Surveys indicate that as the pandemic drags on, student, faculty and staff stress levels have increased. Is this what you are noticing in yourself, in your students, in others? There are resources and events available to Stockton community members, including training, self-care tips and yoga. See how you can Choose Wellness.
🧠 In addition to assistance with the technology available from ITS, Stockton provides faculty and teaching staff with professional development, training, teaching ideas, resources and individual consultations via the Center for Teaching and Learning Design (CTLD). Visit the CTLD events page for a variety of workshops.
🧪 Stockton is offering FREE COVID-19 testing to students and employees at the Lodge at Lakeside. Go to Stockton University Testing to select a date and time to be tested and register on the Visit-Health portal.
🔴 The New Jersey Civil Service Commission (CSC) has adopted a new, temporary rule which provides eligible State employees in the career, unclassified or Senior Executive Service with two new types of COVID-19 Paid Leave: COVID-19 Sick Leave and COVID-19 Family Leave. For more details and additional FAQs, visit here.
💉 New Jersey has developed a website for residents to pre-register to receive the COVID-19 vaccine.
If you have an appointment to be vaccinated during your normal work hours, you do not need to utilize personal sick time. When completing your timesheet you will record these hours under the "CV19SickSelf" code to cover that time. If you use this code, you must submit your vaccine documentation to Joyce Wilson in Human Resources at Joyce.Wilson@stockton.edu. If you have already submitted sick, personal or vacation time for a COVID-19 vaccine appointment, you can submit a payroll recap form through stockton.edu/payroll.
💉 Employees may now voluntarily report if they have been vaccinated. The link is included in the Daily Health Pledge. Personal information remains confidential.
🔴 Pledge Reminder: Faculty, staff and students should complete the Stockton Health Pledge daily, even if you are not coming to campus. The pledge is emailed daily to your Stockton email and assists us in monitoring the health of our community. If you are feeling ill, do not come to campus, notify your manager, and see your doctor if necessary.
Stockton is compiling notices of confirmed positive COVID-19 cases in a dashboard on the Coronavirus home page. The dashboard is updated on regular work days.
SPOTLIGHT ON: RYAN TERRELL
Stockton University Bursar and Director of Student Accounts Ryan Terrell was named president of the New Jersey Bursars Association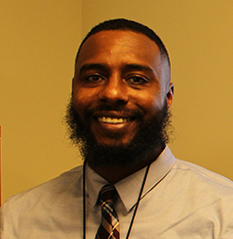 at the group's annual meeting March 5.
The association represents the bursars and student accounting professionals at public and private two- and four-year colleges in the state.
Terrell came to Stockton five years ago from Camden County College, where he was the financial aid manager for students with special circumstances. He joined Stockton as an assistant director of admissions and said his experiences in those areas provided him with a broad understanding of student services and how a university operates.
FRAME-WORTHY: 🍁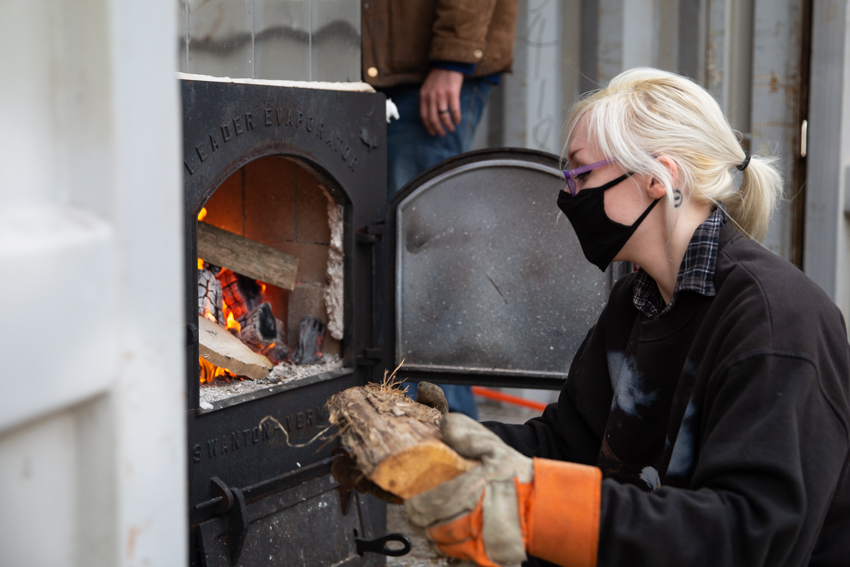 Picture Stockton...Turning Sap into Syrup
If you ask Aaron Stoler, assistant professor of Environmental Science, where the best maple syrup comes from, he'll probably tell you backyards.
Canada and Vermont are leaders in maple syrup production, but the Maple Grant team at Stockton University is focused on DIY production that gets families into the forest to harvest their own sap for homemade syrup.
With the support of a three-year, $410,000 U.S. Department of Agriculture grant, Stockton's team tapped 90 red maple trees on campus and provided materials and training to nearly 40 community partners who are doing the same on their properties.
WHAT'S TRENDING @ #STOCKTONU
Facebook: Hoppy Spring!

Twitter: Some classrooms require a commute by boat. For #WorldWaterDay, we wanted to share some scenes from these on-the-water classrooms where students study fresh and saltwater ecosystems.
Instagram: We asked Lt. Tracy Stuart to share some baby photos of K-9 Hemi and K-9 Freya for #NationalPuppyDay 🐕
FROM THE SIDELINES
Volleyball: Stockton Repeats as NJAC Champions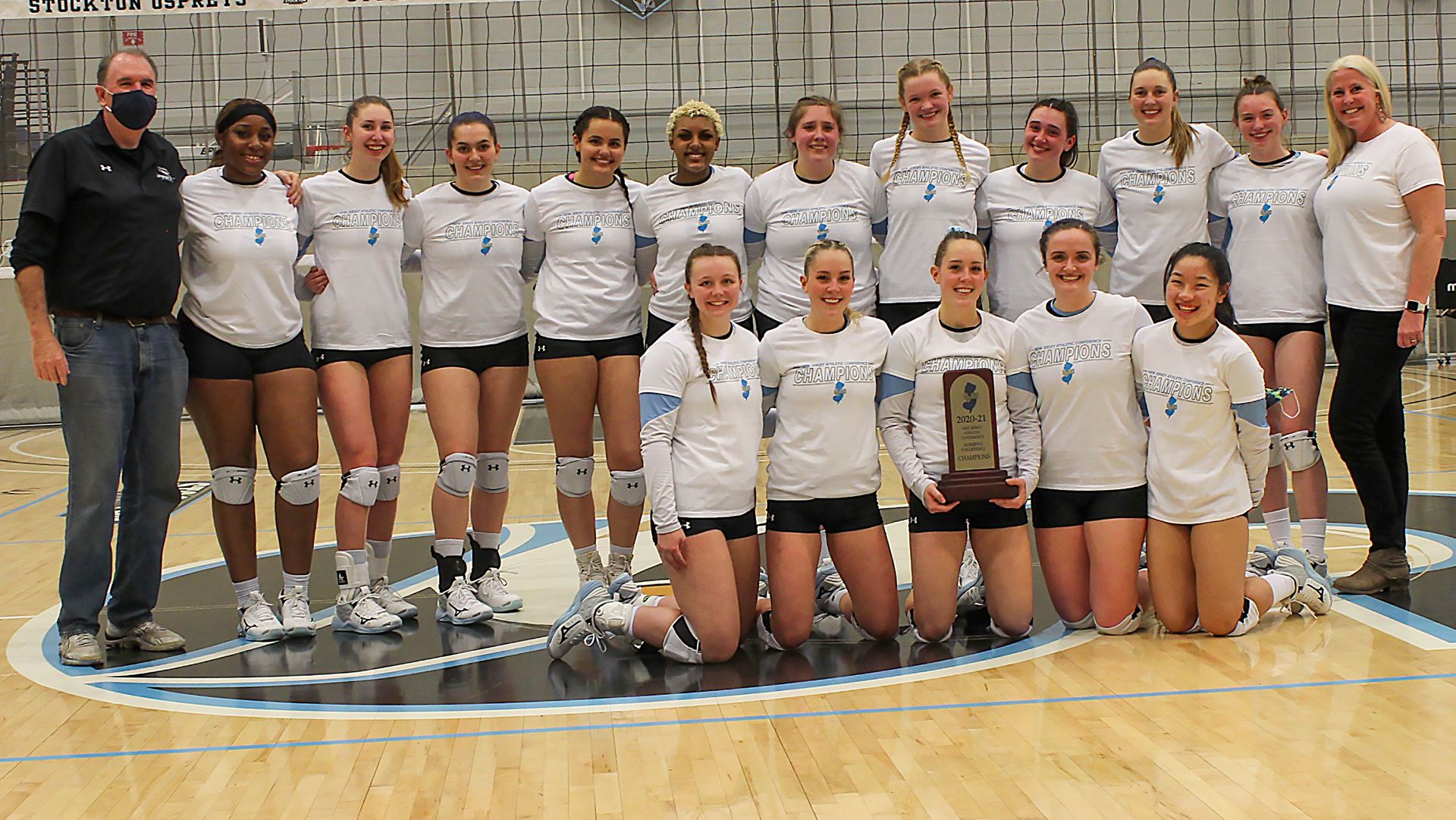 Stockton University (7-0), which is ranked No. 18 in this week's AVCA Division III poll, captured the NJAC volleyball championship on March 25 with a 3-0 triumph over Montclair State (5-2). Stockton won by scores of 25-12, 25-18 and 25-13 in winning their second consecutive NJAC title and 14th in school history.
📰 In the news: The Press of Atlantic City
---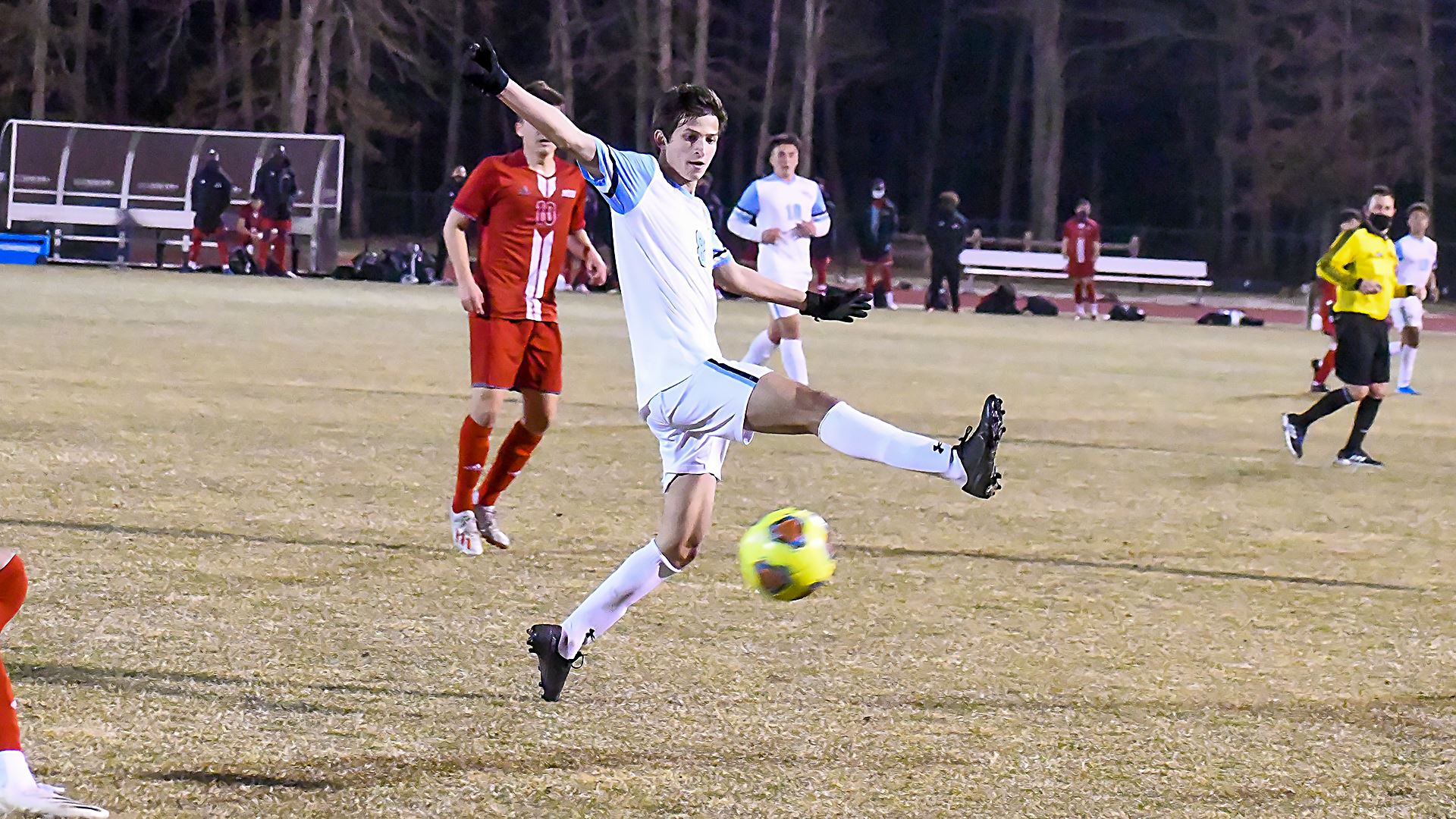 Men's Soccer: Stockton Posts Third Straight Shutout, 2-0
Stockton University (3-2) earned its third straight shutout victory on March 24 with a 2-0 triumph on the road at New Jersey City (0-3). The Ospreys outshot NJCU 14-3 and scored once in each half.
---
⚾️ Osprey Outlook: Baseball Preview
The Stockton University baseball team will be looking to build on a strong start from last season when the Ospreys jumped out to an 8-3 record before being shut down. Head coach Rich Gawlak came on the job shortly before the 2020 games began but has now settled in as he enters his second season leading Stockton.
OSPREY NOTES
Celebrate Diversity: Second Issue of the Stockton CCDIE Digest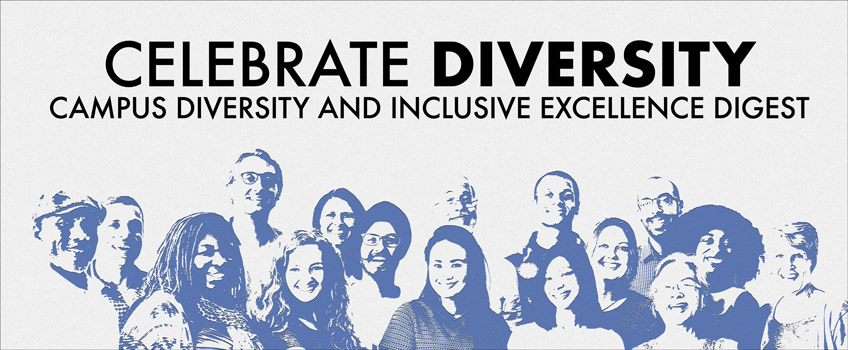 The Campus Committee on Diversity and Inclusive Excellence is committed to continuing the conversation on issues of campus diversity, equity, inclusion and social justice. We are now bringing articles, resources and event information to your inbox regularly with our new digest, Celebrate Diversity.
Submissions are welcome for future issues and can be emailed to Valerie.Hayes@stockton.edu or Kameika.Murphy@stockton.edu.
Student Involvement Award Nominations Sought
The Student Involvement Awards are an ideal way to recognize the many accomplishments and hard work of our student leaders and student organizations over the 2020-21 academic year. The Office of Student Development and Student Senate will be hosting a Virtual Student Involvement Awards Ceremony at 4:30 p.m. on Thursday, April 29.
Complete a nomination form for any individual or organization deserving of these awards. You are able to nominate multiple individuals/organizations for an award and self-nominations are welcome as well. Please complete a separate nomination form for each individual or organization you wish to nominate for an award.
Read the SCOSA Newsletter
Read the Stockton Center on Successful Aging (SCOSA) April newsletter for interesting upcoming events and newly added programming.
Host an Event for Stockton's AAPIH Celebration
Stockton offices and organizations are encouraged to get involved in Stockton's Asian American and Pacific Islander Heritage (AAPIH) Celebration, which will be held throughout April & May. Consider hosting an event that highlights AAPI leaders in your field or celebrates AAPI culture, traditions and history, share your story or serve as a panelist at some events.
Fill out this brief survey to get started.
State Aid Renewal Deadline April 15
FAFSA renewal students (those students who have filed a FAFSA in years prior) need to file the 21-22 FAFSA before the April 15 state deadline to be considered for State Aid. Eligible students who miss this deadline could miss out on up to $7,500 in free money.
Remember, the State Won't Wait! Students can apply at fafsa.gov.
UPCOMING VIRTUAL EVENTS
Upcoming Events Hosted by the Office of Development and Alumni Relations
Office of Continuing Studies offerings
Feb. 15-May 9: City of Hope: The 1968 Poor People's Campaign
April 5:Yom HaShoah
April 14: Summer at Stockton Info Session
April 26:Colonel Kenneth R. Stow Memorial Scholarship Golf Tournament
April 7-28:Reading Poems- Celebrating Spring and Natural World