Stockton News - March 25, 2022
WHAT WE'RE TALKING ABOUT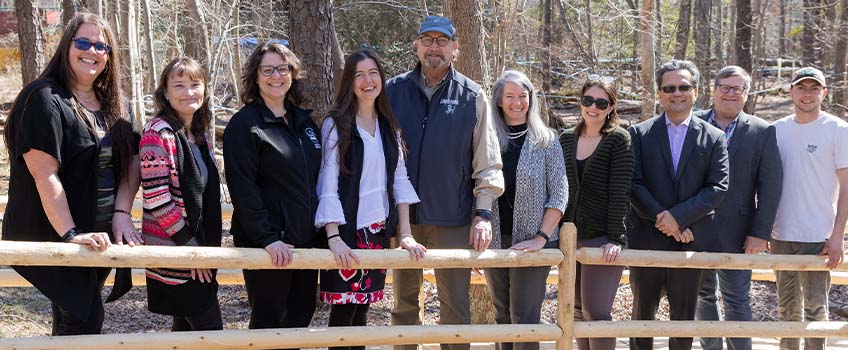 🍁 N.J. Secretary of Agriculture Tours Maple Project
New Jersey Secretary of Agriculture Douglas Fisher got a taste of the sweet life at Stockton during a tour of the University's sugar bush and sugar shack on March 16.
Stockton is in its second year of an almost $1 million federally-funded pilot program to research and develop the feasibility of developing a maple syrup industry in the southern New Jersey region using red maples, which are plentiful in the region.
Project coordinator and Professor of Mathematics Judy Vogel led the tour and explained how Stockton is researching and evaluating the product produced as well as expanding into the community. Their goal, she said, is to both educate the public and provide an income-producing product for landowners.
📰 In the News:The Press of Atlantic City
---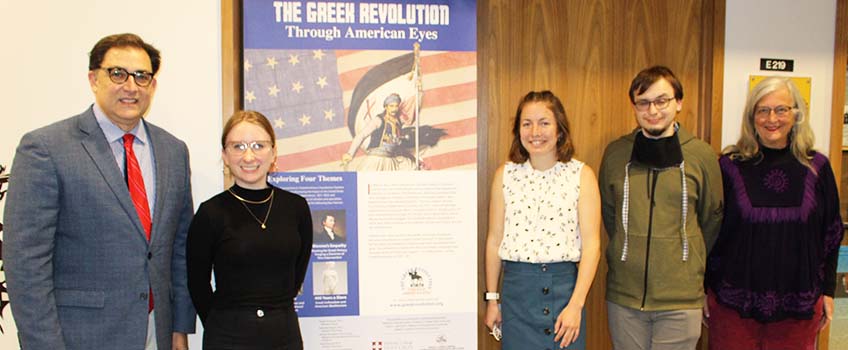 Greek Revolution Exhibit Has Lessons for Today
Some two hundred years ago, at the start of the War for Greek Independence, chieftains issued an appeal to Americans to support their fight for independence from occupation by the Ottoman Empire. Greek Independence Day has been celebrated since on March 25.
The Pappas Center for Hellenic Studies at Stockton University partnered with the Maliotis Cultural Center of Hellenic College Holy Cross in Massachusetts on a bicentennial anniversary exhibition, "The Greek Revolution through American Eyes," which is now on display in the Constantelos Hellenic Collection and Reading Room in the Bjork Library at Stockton's Galloway campus. The exhibit was co-directed by Professor of History Tom Papademetriou.
FRAME-WORTHY: THIS WEEK IN PICTURES 📸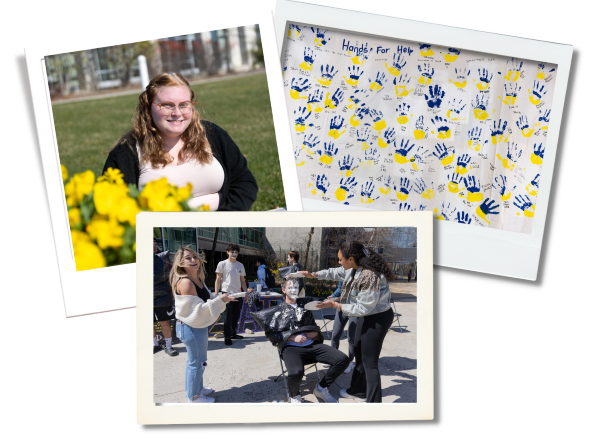 WHAT'S TRENDING

@ #STOCKTONU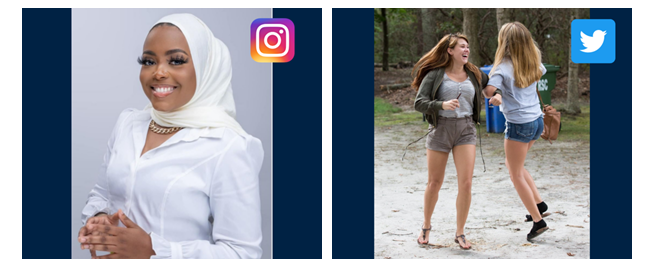 Instagram:Elaina Jackson, a senior Criminal Justice major with a minor in Forensics Investigation, has three small businesses inspired by her interests in fashion, fitness and web design.
Twitter: This pretty much sums up how we feel about today being the first day of spring ☀️.
FROM THE SIDELINES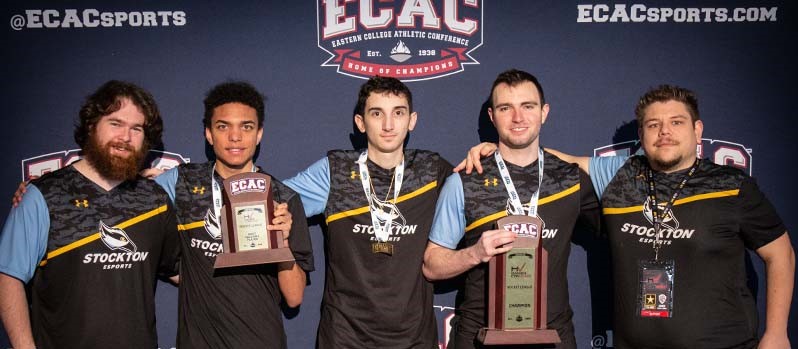 🎮 Rocket League Team Wins ECAC Tournament
Stockton's Rocket League team took first place in the national Eastern College Athletic Conference (ECAC) Hudson Valley Gamer Con (HVGC) 2022 on March 19 and 20.
Team captain Brian Busse, a senior Business major from Hazlet, Trey Batson, a freshman Computer Science major from Manahawkin, and John Merendino, a freshman Business major from Hauppauge, N.Y. competed in the live event at the Albany Capital Center in Albany, N.Y., beating University of Kentucky, Boise State, Rensselaer Polytechnic Institute, Florida Atlantic University, and finally Wayne State, to take the win.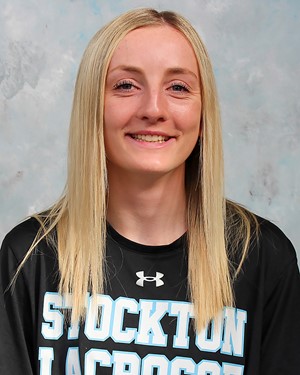 Pascrell Scores 100th Career Goal as Stockton Downs Widener 11-6
The women's lacrosse team used a big-scoring second period to defeat Widener University by a score of 11-6 on March 23. Michelle Pascrell scored five goals, including the 100th of her career to lead the Ospreys.
Pascrell opened the scoring just 42 seconds into the contest on an assist from Holly Yannacone for a quick 1-0 lead. The Pride answered back just over a minute later to knot the game at 1-1.
Stockton Wins Over St. Elizabeth 5-4
Men's baseball: Stockton came from behind and downed St. Elizabeth University (4-9) by a 5-4 final on March 22. Jordan Nitti and Tucker Elder both had three hits on the day. The game was shortened to eight innings due to darkness.
The Ospreys' next game will be a doubleheader against McDaniel College. The twin bill in Westminster, Md. is scheduled for March 26 with the first game starting at noon.
🗓️ View the full schedule of upcoming athletic events here.
WE'RE HERE TO HELP
COVID-19 Information
😷 MASK UPDATE: The University will relax indoor mask mandates this Monday, March 28. Masks will not be required in indoor public spaces for those who are up to date on their COVID-19 vaccines. Faculty may continue to require masks in their classes. KN95 and surgical masks remain available at the Campus Center Information Desk, Wellness Center, Division offices, the library and off-site Stockton locations. Details are in the Campus Operations FAQ. Read a message from President Kesselman here regarding the update.
💉 BOOSTER REQUIREMENT: Employees are now required to receive a COVID-19 booster dose. Proof should be submitted immediately or within two weeks of becoming eligible. Use the Employee tab in the Portal to update your booster status or submit to Joyce.Wilson@stockton.edu in the Office of Human Resources so that your status can be confirmed. Should you have any questions, contact Mamta.Patel@stockton.edu.
💉 VAX UP!: AtlantiCare will hold COVID-19 vaccine clinics in West Quad 103 through May. Boosters are available. Details and dates are on the COVID-19 website.
Resources for Faculty and Staff
The Office of Human Resources announced a series of employee training and development opportunities for 2022. Visit here for a calendar of the opportunities available, and here for descriptions of the specific trainings and development offerings.
🧠 Stockton provides faculty and teaching staff with professional development, training, teaching ideas, resources and individual consultations via the Center for Teaching and Learning Design. Upcoming events include: Show Up & Write with FAWN sessions, Ohio Inspiring Practices: The Role of Faculty in Student Success, March 28; Moving On From Languishing: Tools For Coping and Building Resilience, April 1; and Having Anti-Bias Discussion in Class, April 5. Visit here for offerings and information.
OSPREY NOTES
Jimmie Leeds Road Entrance Getting a Makeover
This spring, the roadway entrance to the Galloway campus from Jimmie Leeds Road is getting a makeover. Stockton's Biodiversity Committee spearheaded a landscaping project to beautify this part of campus that people see first.
Discussions began in early 2021 with Environmental Science faculty members making recommendations on how to incorporate plants native to the pine barrens. The Division of Facilities and Operations worked with Marathon Engineering and Environmental Services on the plans.
Planting begins in April and is expected to continue through the month.
Key features of the design include two paved pull-off areas and a walking path with a bench. Plants include shade, ornamental and evergreen trees; shrubs and woody groundcovers; and perennials and grasses.
State Aid Renewal Deadline April 15
All students who have previously filed a FAFSA are required to file the 22-23 FAFSA before April 15 to be considered for state financial aid programs for the 2022-2023 academic year.
Eligible students who miss this deadline could miss out on free money from programs including the Tuition Aid Grant (TAG), the Educational Opportunity Fund (EOF) and the new Garden State Guarantee (GSG), which offers eligible students a $0 net price for tuition and fees.
Students who receive the Stockton Promise Grant must also file by April 15 to be considered for the grant in the 22-23 academic year.
Remember, the state won't wait! Students can apply at fafsa.gov.
---
Stockton Sentiments and Memories . . .

"It's been almost 40 years since I graduated from Stockton. I still think about the exceptional instructors who taught my classes and the impact they had on my life. People like Dick Colby, Joe Walsh, Cindy Schur, Marty Needleman and Joel Sternfeld will never be forgotten."
- Harrine Katz '82
Have a memory you'd like to share in celebration of Stockton's 50th anniversary? Submit it here.
UPCOMING EVENTS