Stockton News - Friday, March 20, 2020
WHAT WE'RE TALKING ABOUT
Spring Semester to Remain Online;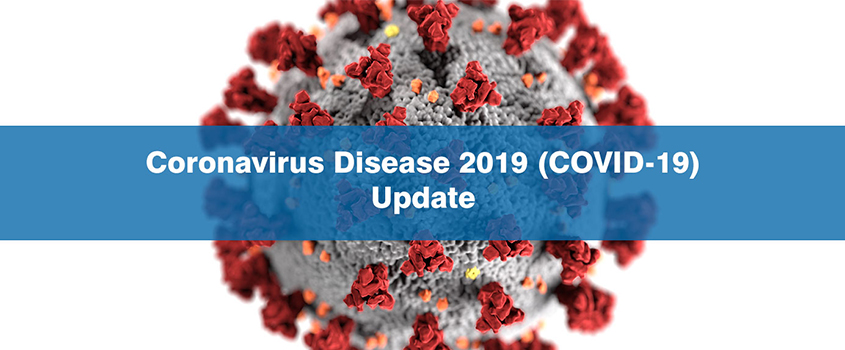 Resources Available to Staff, Faculty During COVID-19
Stockton University's Galloway and Atlantic City campuses are open and operating on a spring break schedule through March 24. Beginning Wednesday, March 25, and through the rest of the spring semester, the University will adopt an alternate instructional model in an effort to help slow the rate of transmission of the coronavirus. Stockton's Galloway and Atlantic City campuses remain open and operating on a limited schedule. Kramer Hall in Hammonton, Stockton in Manahawkin, The Azeez Museum in Woodbine and Noyes Arts Garage are closed until further notice, with staff working remotely. A reduction in on-campus staffing began March 18 with many employees working from home.
There are many resources and best practices being made available to staff and faculty working remotely that can be found by visiting Instructional Technology's website. Tips for online course instruction can be found here; and Murphy Writing of Stockton University is launching two online programs to encourage the community to keep writing and stay connected while remaining socially distanced.
All employee and office outgoing greetings on voicemail and email should be updated to reflect the University being open. Please follow the instructions in the Telephone System Quick Reference Guide. You may use the suggested message below:
"Hello. Due to coronavirus prevention measures taken by Stockton University, I am currently working remotely. The University remains open. I will continue to monitor email and respond accordingly." (IF APPLICABLE add: I can also be reached by university cell phone at…)
Please check the Coronavirus website for the most up-to-date information on procedures, FAQs for faculty and staff and other important announcements.
Stockton News invites faculty and staff to share any tips & tricks for working and teaching remotely and your stories on your experiences operating remotely. Please share by emailing UniversityRelations@stockton.edu.
STOCKTON UNIVERSITY ATLANTIC CITY
New Residence Hall Planned for A.C. Campus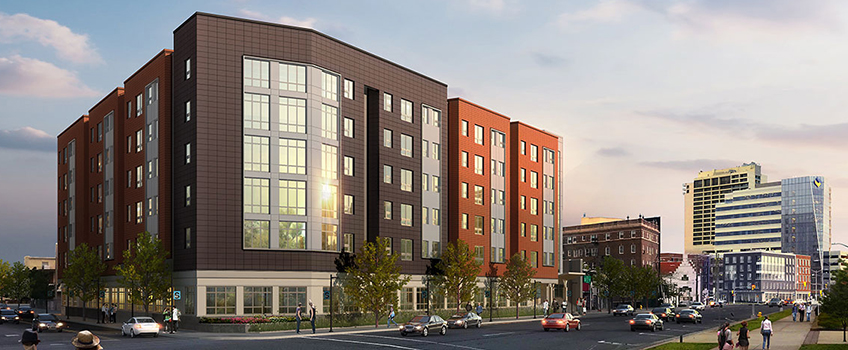 Stockton University and the Atlantic City Development Corporation have announced plans to proceed with Phase II construction at Stockton University Atlantic City.
A new student Residence Hall will be constructed in the University District, at the site of the Eldredge Building at Atlantic and South Providence avenues, across from O'Donnell Memorial Park and near the Atlantic City campus.
The 140,000-square-foot building will feature apartment-style living with a total of 416 beds. There will also be a lounge, meeting room and laundry facilities. Residents will have access to parking in the existing parking garage.
SPOTLIGHT ON
Fulbright Research Fellow Husnul Amin


Husnul Amin has an impressive resumé. The ethnopolitical sociologist has traveled, studied and lived all over the world. He speaks so many languages fluently, he does not keep count anymore. A published author of more than six books and 25 research papers, Amin is Stockton University's first visiting Fulbright Research Fellow on a year-long grant.
Amin is an associate professor of politics and the executive director of the Iqbal International Institute for Research and Dialogue (IRD) at the International Islamic University of Islamabad. While at Stockton, he will complete his post-doctoral research on the Pashtun Protection Movement under the mentorship of renowned historian Robert Nichols, professor of history.
FRAME-WORTHY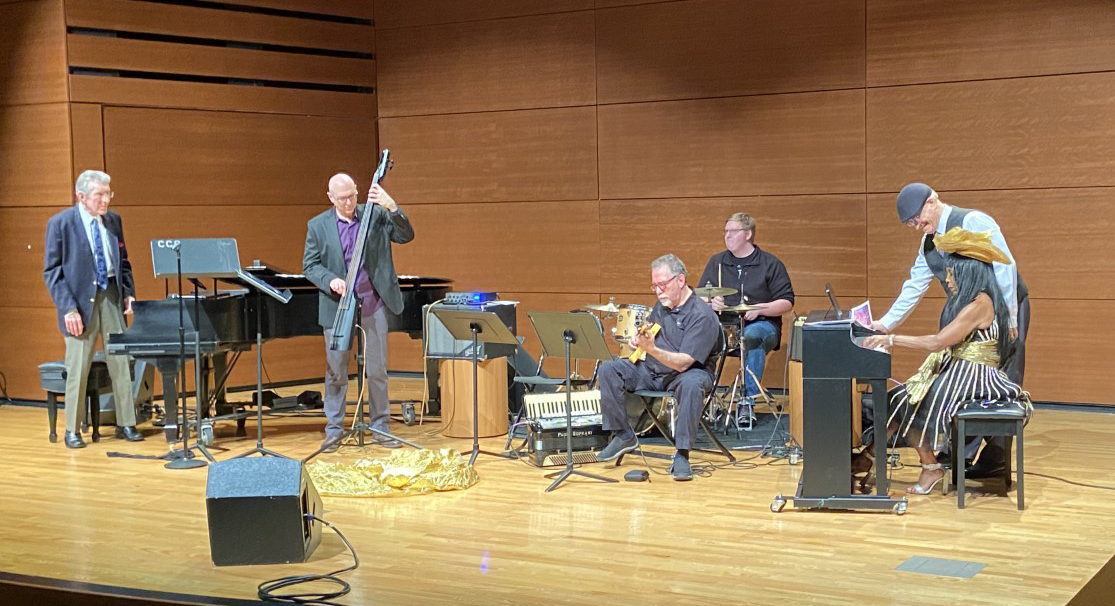 Faculty Musical Recital Hits a High Note for Largest Crowd
The Faculty Musical Recital hit a high note for all that attended the show on March 2.

"We had the largest audience so far and they loved the concert," said Beverly Vaughn, professor of Music. "Each performance was amazing. The program moved right along smoothly and was over within about 45-50 minutes."
Pictured is the last piece of the night that featured a jam session of "When the Saints Go Marching In" and "This Little Light of Mine."

From left to right, Bud Noble, adjunct instructor of Performing Arts; Phil Polsinelli, assistant director of Southern Regional Institute & ETTC and adjunct instructor of Performing Arts; Allan Slutsky, adjunct instructor of Performing Arts; Benjamin Sides, student; Anthony DeLuca, adjunct instructor of Performing Arts; and Beverly Vaughn. Not pictured is Christopher DiSanto, associate professor of Music, who joined the group during the performance. DiSanto also opened the concert with a solo clarinet piece.
WHAT'S TRENDING #STOCKTONU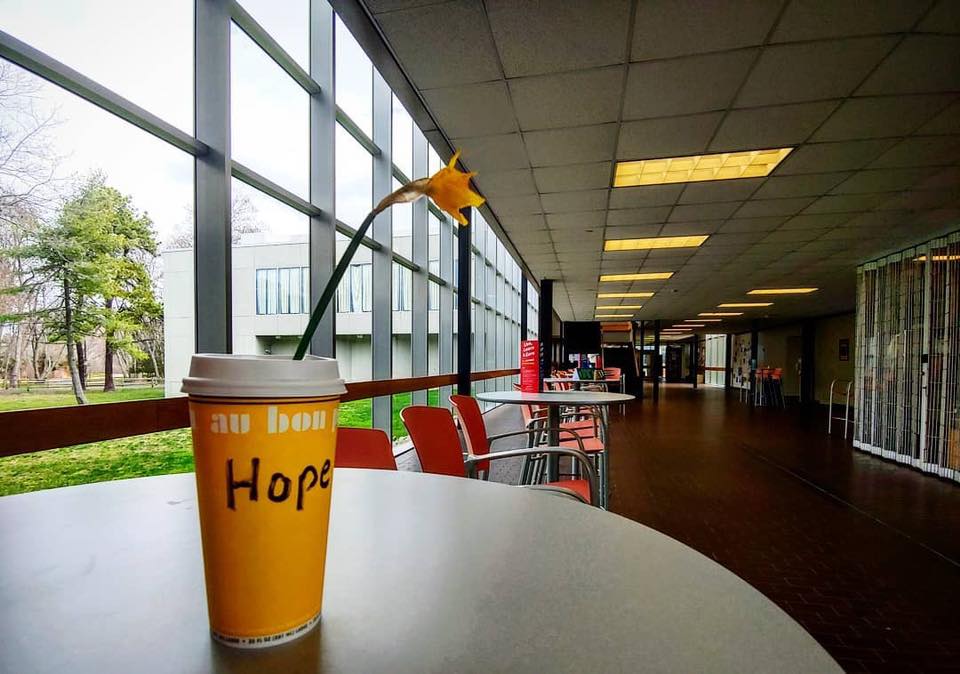 Facebook: We hope our Ospreys are staying safe and taking precautions. The campus hallways are quiet right now, but the Stockton spirit is loud and clear. Kortney Patzelt '16, '18 found this important message unexpectedly and has added her own words.
FROM THE SIDELINES
Stockton Field Hockey Earns NFHCA Academic Honors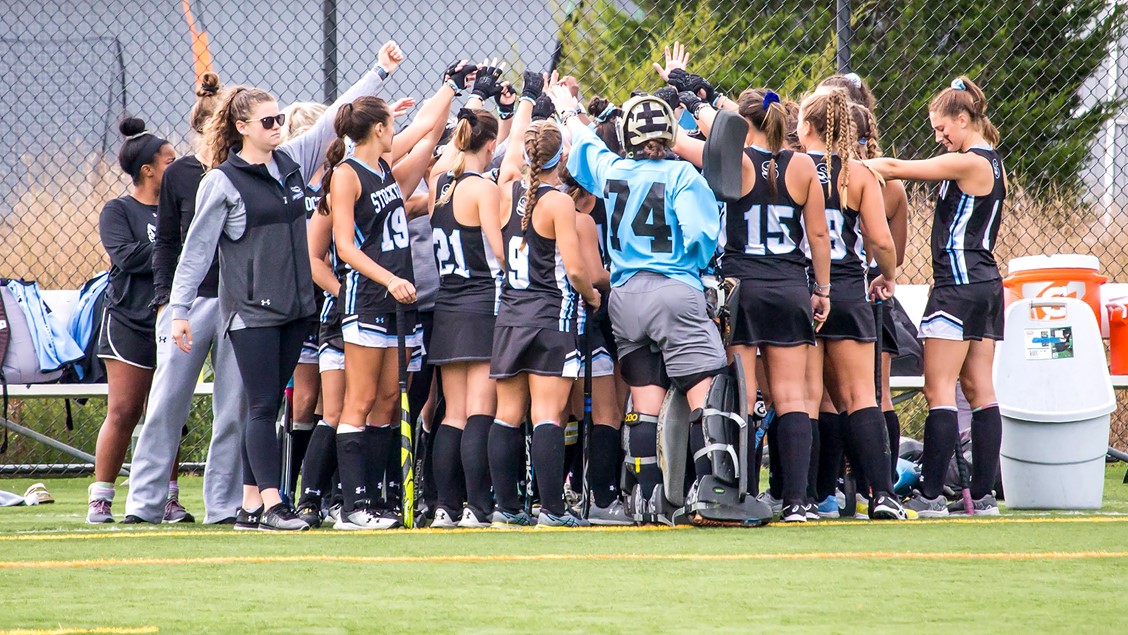 The Stockton University field hockey team qualified for a Zag Field Hockey/NFHCA Division III National Academic Team Award from the National Field Hockey Coaches Association. The Ospreys earned the award for the ninth straight year and 14th time in the last 16 years.
OSPREY NOTES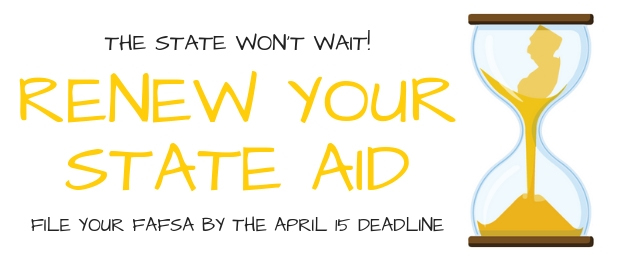 FAFSA Filing Deadline April 15
Faculty, please encourage your students to file the 20-21 FAFSA by April 15. Anyone who misses this deadline will lose out on over $7,500 of free money for the 20-21 academic year, if eligible.
Please note: All remaining FAFSA Friday sessions for the Spring 2020 semester have been cancelled; however, the Office of Financial Aid is still available to help.
Remember, the State Won't Wait! Students can apply at fafsa.gov.
Staff in the office are working remotely, so please have students contact us at finaid@stockton.edu with any questions they may have and someone will work to respond as soon as possible.