Stockton News - March 18, 2022
WHAT WE'RE TALKING ABOUT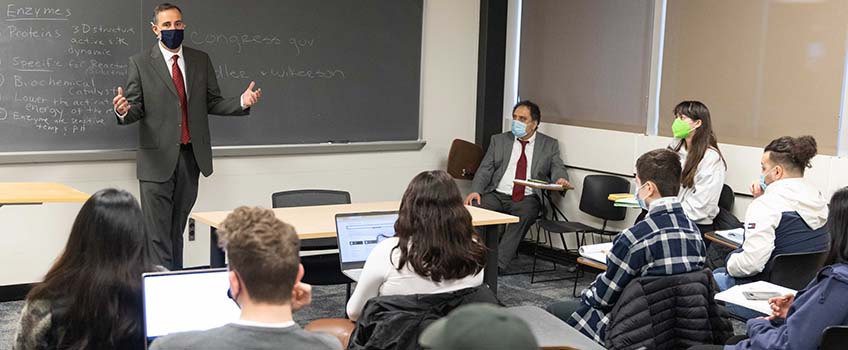 Sen. Polistina Talks Government with Students
Where do state taxpayer dollars go? How can Atlantic City be safer? What is happening to help New Jersey students with tuition costs?
These were some of the questions state Sen. Vincent J. Polistina fielded on March 9 when he visited classrooms and toured the Galloway Township campus of Stockton University as part of the Legislator-in-Residence program.
---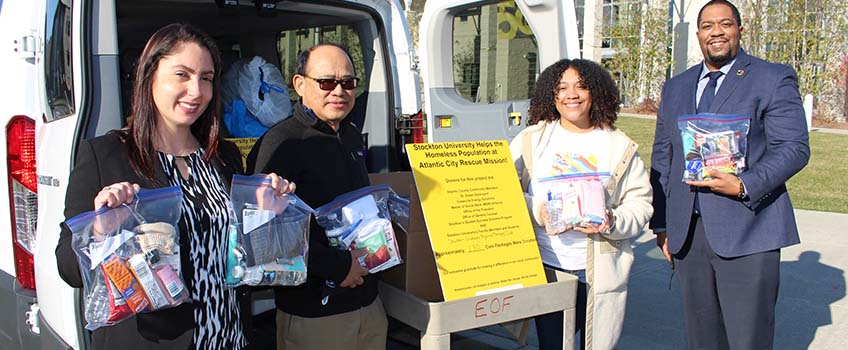 Stockton Donates 230 Care Packages to Rescue Mission
A Stockton University social work student's community service project is providing more than 230 care packages to the Atlantic City Rescue Mission.
Calli Votta, a Master of Social Work (MSW) student from Egg Harbor Township, worked with the Student Success Scholars Program and the MSW Alliance to advertise the project and collect donations of hygiene products, clothing, nonperishable foods, and other necessities.
---
Washington Interns Get Real-World Experience
Since the mid-1970s, more than 1,300 Stockton University students have spent a semester in Washington, D.C. through The Washington Center. The Washington Internship Program at Stockton pairs students with internship sites that align with their major and interests. Students then get the opportunity to learn, work, and live in Washington, D.C. for an academic term.
The majority of the spring 2022 cohort participants are doing in-person internships, with a few working virtually. Associate Professor of Political Science Michael Rodriguez, coordinator of the Washington Internship Program, is hopeful that internships will continue in person.
---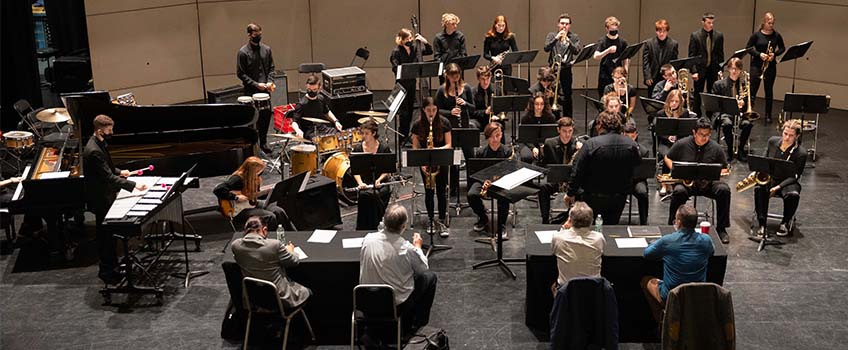 Students Fill Stockton with Music and Song
The Stockton Performing Arts Center and L-Wing were filled with the sound of music on March 14 and 15 as students from 10 area high schools shared their musical talents at the annual Choral Day and Jazz Festival.
"This whole experience has been fantastic," said Christopher DiSanto, associate professor of Music. "We're able to give these local schools a venue, meet local band directors, and, in turn, have reciprocal community relationships."
STOCKTON UNIVERSITY ATLANTIC CITY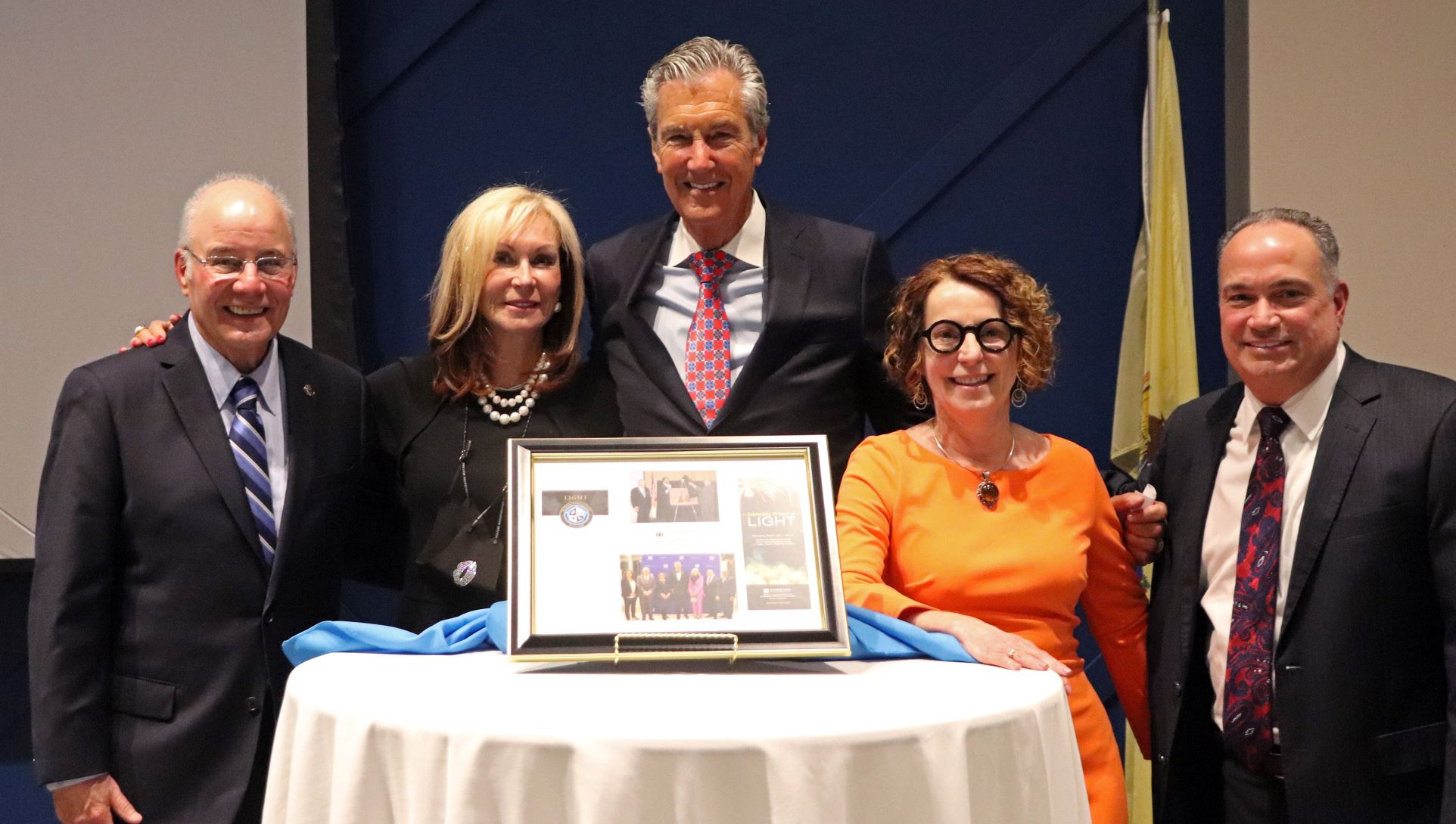 LIGHT Celebrates 10th Anniversary, Recognizes Levenson
The Lloyd D. Levenson Institute of Hospitality, Gaming and Tourism (LIGHT) belatedly celebrated its 10th anniversary on March 9 by sharing laughter and memories from the past decade, while recognizing its namesake's significant contributions to Stockton University and the community.
Established in 2010, LIGHT serves as an academic resource for governing agencies, private industries and the community on issues involving the gaming, hospitality and tourism industries in New Jersey.
"Over the past decade, LIGHT's collection of materials from its research, data, reports and publications has grown extensively and has helped establish an expert reputation, not just throughout New Jersey, but throughout the United States and beyond," said Stockton President Harvey Kesselman in his opening remarks at the event, held in the Fannie Lou Hamer Event Room at Stockton Atlantic City.
📰 In the News: New Jersey Business Magazine
FRAME-WORTHY: IRS - YOU'RE UNDER ARREST!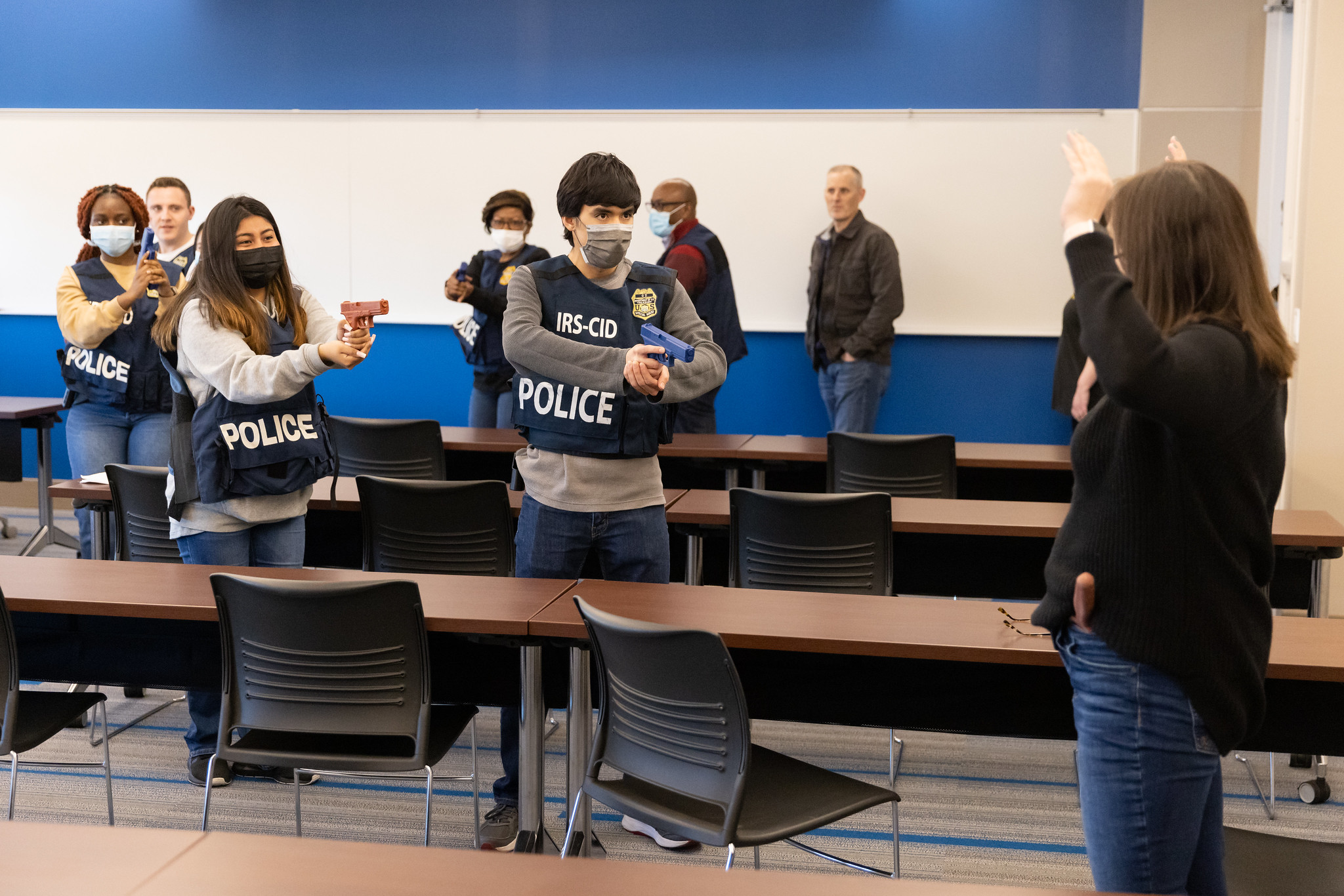 Sometimes even an accountant might need a gun.
A group of 18 Stockton University students and two visiting Ocean City High School students spent the day living the life of an IRS criminal investigation agent during a special simulation March 11 hosted by the IRS Adrian Project at Stockton University's Atlantic City campus.
Once they were sworn in as agents, the 20 students spent several hours questioning and surveilling suspects, analyzing tax returns and financial records, and learning how to operate handcuffs before obtaining a warrant and arresting their suspects, taking down an operation that was financing terrorists.
📰 In the News: The Press of Atlantic City
WHAT'S TRENDING

@ #STOCKTONU
Facebook: A̶c̶c̶e̶p̶t̶e̶d̶ COMMITTED Congratulate Christian for choosing #StocktonU as the launchpad for his future NASA career.
Twitter: Who remembers the rescued Diamondback terrapins that became famous after appearing on @FallonTonight with @jimmyfallon?
LinkedIn: Are you a fan of FBI: Most Wanted? 🕵️ Set a reminder to be on the lookout for #StocktonU alumnus Liam McGettigan '21.
Instagram: Communications major Chris Melillo shows us #StocktonU through his eyes 📸.
FROM THE SIDELINES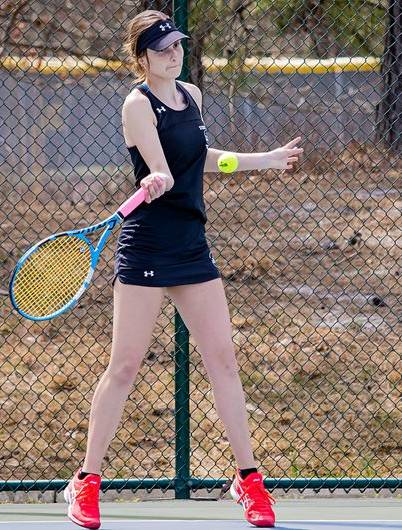 Stockton Doubles Principia 6-3
Women's Tennis: Stockton University (6-0) remained unbeaten this year with a 6-3 victory over Principia College (2-7). The Ospreys won four of the six singles matches and two out of three in doubles.
Sophia Pasquale won 6-0, 6-1 and Audrey van Schalkwyk rolled to a 6-1, 6-0 victory. Elena Nunez and Kierstyn Fenimore each contributed 6-3, 6-0 wins in singles play.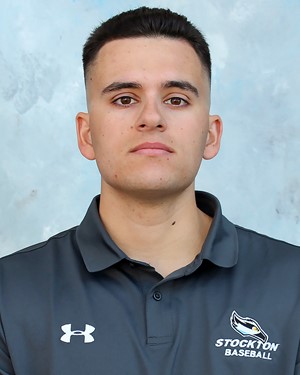 Schiattarella Chosen NCBWA National Pitcher of the Week
Baseball: Stockton junior Mike Schiattarella was named National Collegiate Baseball Writers Association (NCBWA) NCAA Division III Pitcher of the Week for his performance on Sunday. Since the NCBWA started weekly awards in 2003, Schiattarella is the first Osprey to receive one.

Stockton's Magical Season Ends in NCAA Sectionals
Stockton (26-5) saw one of the best men's basketball seasons in school history come to an end on March 11 with a 93-54 defeat to #4 Christopher Newport (27-2) in the sectional round of the NCAA Tournament. The Ospreys were playing in the sectionals for the first time since 2014.
On the strength of one of the best seasons in school history, the team receivedfour honors from the National Association of Basketball Coaches. DJ Campbell was chosen NABC District 4 Player of the Year and District 4 First Team. Scott Bittner was selected NABC District 4 Coach of the Year and Kyion Flanders was tabbed for the NABC District 4 Second Team.
🗓️ View the full schedule of upcoming athletic events here.
WE'RE HERE TO HELP
COVID-19 Information
😷 NEW MASK UPDATE: The University will relax indoor mask mandates effective March 28. Masks will not be required in indoor public spaces. Faculty may continue to require masks in their classes. KN95 and surgical masks remain available at the Campus Center Information Desk, Wellness Center, Division offices, the library and off-site Stockton locations. Details are in the Campus Operations FAQ. Read a message from President Kesselman here regarding the update.
💉 BOOSTER REQUIREMENT: Employees are now required to receive a COVID-19 booster dose. Proof should be submitted immediately or within two weeks of becoming eligible. Use the Employee tab in the Portal to update your booster status or submit to Joyce.Wilson@stockton.edu in the Office of Human Resources so that your status can be confirmed. Should you have any questions, contact Mamta.Patel@stockton.edu.
💉 VAX UP!: AtlantiCare will hold COVID-19 vaccine clinics in West Quad 103 through May. Boosters are available. Details and dates are on the COVID-19 website.
Resources for Faculty and Staff
The Office of Human Resources announced a series of employee training and development opportunities for 2022. Visit here for a calendar of the opportunities available, and here for descriptions of the specific trainings and development offerings.
🧠 Stockton provides faculty and teaching staff with professional development, training, teaching ideas, resources and individual consultations via the Center for Teaching and Learning Design. Upcoming events include: Show Up & Write with FAWN sessions, Your Legal Rights as Educators, March 24; and 15-Minute Splash of Community Engagement, March 24. Visit here for event Zoom links and more information.
OSPREY NOTES
Read the SCOSA April Newsletter
Read the Stockton Center on Successful Aging (SCOSA)'s April newsletter for interesting upcoming events and newly added programming.
State Aid Renewal Deadline April 15
All students who have previously filed a FAFSA are required to file the 22-23 FAFSA before April 15 to be considered for state financial aid programs for the 2022-2023 academic year.
Eligible students who miss this deadline could miss out on free money from programs including the Tuition Aid Grant (TAG), the Educational Opportunity Fund (EOF) and the new Garden State Guarantee (GSG), which offers eligible students a $0 net price for tuition and fees.
Students who receive the Stockton Promise Grant must also file by April 15 to be considered for the grant in the 22-23 academic year.
Remember, the state won't wait! Students can apply at fafsa.gov.
---
Stockton Sentiments and Memories . . .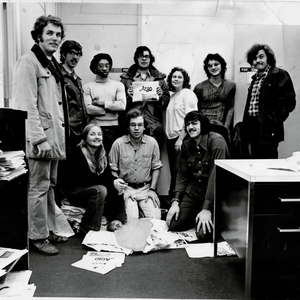 "My first cartoonist job was at the Argo Student newspaper at Stockton University 48 years ago. My experience gave me the foundation and skills for my professional career in the arts, media and entertainment industry! I hope this memory will inspire others!"
- David Glenn '78
Have a memory you'd like to share in celebration of Stockton's 50th anniversary? Submit it here.
UPCOMING EVENTS