Stockton News - March 3, 2023
WHAT WE'RE TALKING ABOUT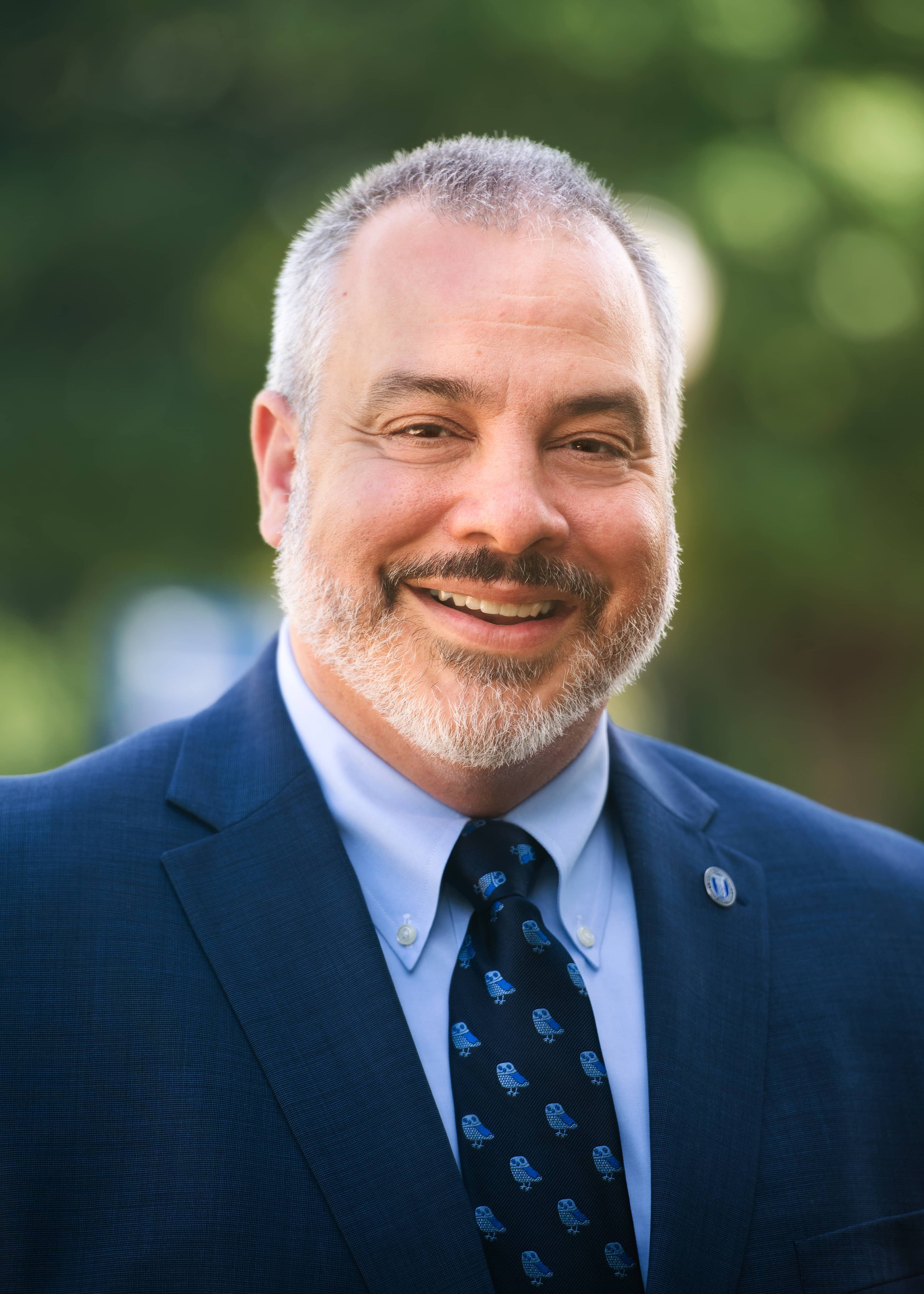 Stockton Names Joe Bertolino Next President
Dr. Joe Bertolino will become the next president of Stockton University on July 1, 2023. The University's Board of Trustees appointed Bertolino at a special meeting today, following a national search.
"I am keenly aware of the challenges facing higher education – especially public regional institutions. I can say with confidence that Stockton is facing those challenges head on and will continue to thrive," Bertolino said.
Bertolino is the current president of Southern Connecticut State University and brings more than 30 years of experience in higher education. Prior to joining Southern in 2016, he held roles as president of Lyndon State College in Vermont, vice president for Enrollment Management and Student Affairs at Queens College/City University of New York, and dean for Community Development at Barnard College in New York.
"Dr. Bertolino is drawn to Stockton University's commitment to creating a caring community dedicated to exceptional teaching, learning and academic excellence," said Raymond Ciccone, chair of the Stockton University Board of Trustees, following the board's unanimous vote to hire Bertolino.
📸 View more photos on Flickr.
---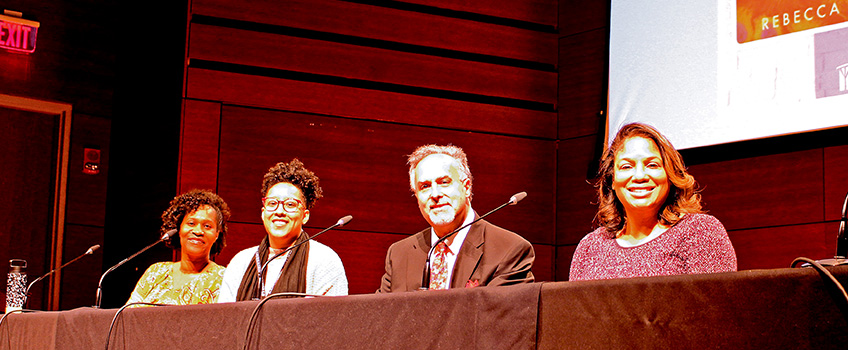 The Case of Henrietta Lacks Explores Medical, Racial Disparities
The study of polio, AIDS, tuberculosis, and even COVID-19 treatments and vaccines all haveone thing in common — the use of an unwitting woman's cells that doubled and tripled in size, providing researchers with the perfect test subject.
The cells not only provided multiple blank slates for medical professionals to test different medicines but how the cells were taken demonstrated the lack of care or information given to Black women in the health care system.
Funded by the Compass Fund and the University Foundation, the Interprofessional Education Committee hosted a panel discussion on the implications of researchers utilizing cells without gaining informed consent from their patients in the Campus Center Theatre on Feb. 28.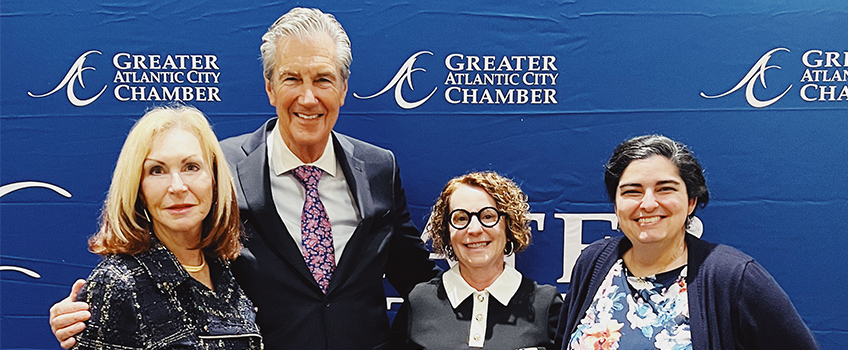 AC Chamber Honors Stockton's LIGHT with Tourism Award
The Lloyd D. Levenson Institute of Gaming, Hospitality and Tourism (LIGHT) at the School of Business at Stockton was honored Feb. 23 by the Greater Atlantic City Chamber at its 2023 Business Excellence Awards.
LIGHT received the Tourism Excellence award during the event at Seaview, A Dolce Resort in Galloway Township. The annual event celebrates the organizations and individuals that are committed to improving Atlantic County.
STOCKTON UNIVERSITY ATLANTIC CITY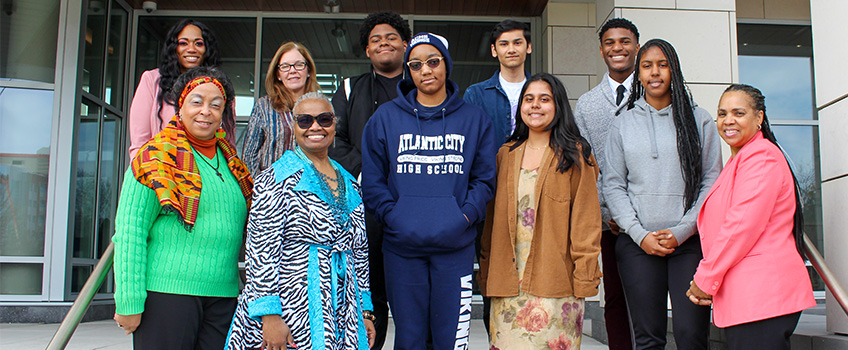 7th Annual MLK Day High School Panel Discussion a Success
Six high schools visited Stockton Atlantic City for a morning of conversations centering on societal change on Feb. 23.
Patricia Collins, community engagement liaison for Stockton's Center for Community Engagement and Service-Learning, hosted the area high school students at the John F. Scarpa Academic Center, for a panel discussion and breakout sessions during lunch.
According to Collins, the goal of the seventh annual program – the theme of which is "Stronger Together: Working Toward a Better Future by Working Together Today" – is to challenge the students to think critically about timely conversations.
FRAME-WORTHY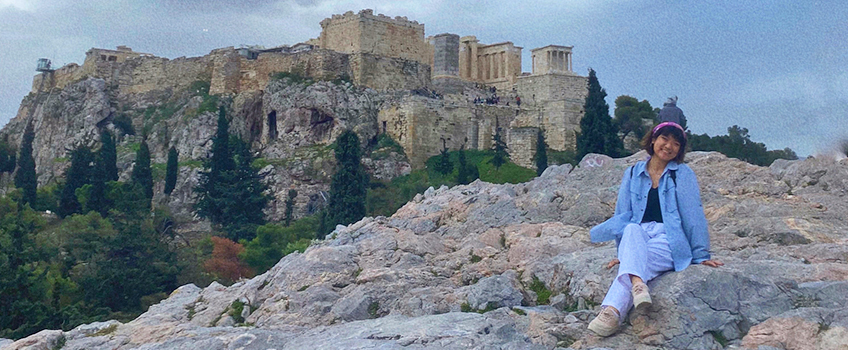 Student Wins Competitive Scholarship to Study in Greece
As sophomore Eline Xia researched ways to help with studying abroad expenses, she came across the Benjamin A. Gilman International Scholarship Program awarded by the U.S. Department of State.
When the Political Science and Sustainability double major from Egg Harbor Township learned it was open to all U.S. citizens, she immediately thought, "There's no way I'm going to get it," so she didn't apply.
However, after receiving several encouraging emails from Jiangyuan "JY" Zhou in the Office of Global Engagement, Xia decided to give it a shot. In about a week, she pulled together everything she needed and submitted her application.
Out of the 30 Stockton students who worked on applications for the highly competitive grant, 10 successfully submitted applications. Xia was the only Stockton student to win one.
WHAT'S TRENDING

@ #STOCKTONU

Twitter: Whose resume includes powering a sawmill, growing cranberries, therapist, everyone's favorite sunset date and outdoor classroom?
Facebook: COMMENCEMENT UPDATE Mark your calendar for the 2023 Commencement Ceremonies at 10 AM and 2:30 PM on Friday, May 12 at Jim Whelan Boardwalk Hall in Atlantic City.
Instagram:Happy March, Ospreys! 🏀🌸🦅🔅 Right now, we're still smiling from the grand opening of the @stocktonu.mc.
FROM THE SIDELINES
Stockton Hosts NCAA Tournament First/Second Round Games
Stockton will begin its NCAA Tournament journey at home as the Ospreys were selected to host first- and second-round games for the second straight year. The two first-round games will be held on March 3, followed by the second-round game on March 4.
Today, March 3, Stockton will host La Roche University at 6:30 p.m. in the back half of a first-round doubleheader that also features Mary Washington versus St. Lawrence (N.Y.) at 4 p.m. The winners will meet in an NCAA second-round game at Stockton on Saturday at 6:30 p.m.
Tickets are $15 for general admission and $10 for students, seniors and children. Tickets purchased Friday are good for admission to both games. Thanks to the generosity of the President's Office, all Stockton games are free for Stockton students, faculty, staff and alumni with ID.
Stockton is making its 18th NCAA Tournament appearance overall and both playing in the NCAA Tournament and hosting for the second straight year. The Ospreys earned an at-large NCAA berth with a 22-5 record while playing the seventh-toughest schedule in the nation (.603 opponents' winning percentage).
---
Abraham & Petrolia Collect NJAC Awards; 14 Ospreys All-Conference
Fourteen members of the Stockton women's indoor track & field team earnedNJAC all-conference honors for the 2022-23 indoor season. Leading the way were two Ospreys who received NJAC postseason awards.
The all-conference teams are based on finish in each event at the NJAC Championships. As a team, the Ospreys placed second out of 10 squads, finishing as the runner-up for the first time since 2008.
Senior Shahyan Abraham was selected NJAC Outstanding Field Athlete while freshman Emma Petrolia was chosen NJAC Rookie of the Year. Petrolia became the first Osprey ever to win NJAC Rookie of the Year in women's indoor track & field.
---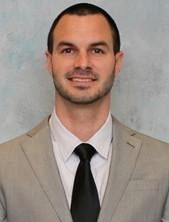 Zulauf Passes Rizk as Stockton Lacrosse Wins Leader
Stockton head men's lacrosse coach Kevin Zulauf became the program'scareer wins leader with Stockton's 14-9 victory over DeSales University in the season opener last week. The win was Zulauf's 141st triumph to move past his mentor Dick Rizk, who won 140 games in 18 seasons at Stockton.
Zulauf succeeded Rizk in 2010 and is in his 14th year as the head coach of the Ospreys. His record currently stands at 142-70 (.670 winning percentage). Prior to moving up to the top spot, Zulauf served as Rizk's assistant for two seasons in 2008-09. He also played for Rizk at Stockton in 2006.
---
🗓️ View the full schedule of upcoming athletic events here.
OSPREY NOTES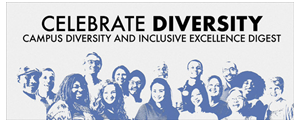 New Issue of Celebrate Diversity Digest Released
The February 2023 issue of Celebrate Diversity Digest is available online and revamped.
In this Issue ….
Jenny Dunkle (Social Work) featured CCDIE member and co-principal on the Employee Campus Climate Survey due for release this spring semester.
Three articles from Loukaia Taylor '22 on Black Resistance, Esports, and the new Multicultural Center.
An article from Karen Rose in the School of Health Sciences on Culture of Nontraditional Students and Age Diversity.
An article from Laurie Dutton on the Legacy of Laurel Hester.
The CCDIE Subcommittee on Social Justice & Education will host a Unity Day Conference, with the theme Unity in Global Education on March 30 in the Campus Center. More information to come as the website for this conference is updated.
Check out Stockton Voices also publicized in the Digest.
The Digest is a publication of the Committee on Campus Diversity & Inclusive Excellence.
UPCOMING EVENTS
Spring Professional Development Opportunities
🎭 Spring Programming at the PAC
Now-May 31: "The Armenian Genocide, One Family's Story" exhibit
March 3-4: 🩰 Spring Dance Concert
March 6:Arnold Schwarzenegger
March 7: 💼 Career Fair
March 10: 🌿Destination Cannabis webinar, 📼🎵 Young Alumni 80s Dance Party
March 11:34th Annual Pinelands Short Course, Shirat Hayem Speaker Series
March 11-12:Weekend in the Pines
March 18: 🍀Tartan Terrors
March 24:Frankie Negrón
March 25: "Who Hijacked My Fairytale?" with Kelly Swanson
March 26:Discover Stockton Day
March 28: 13th Annual Paul Lyons Lecture
March 30: Unity Day 2023, 🧘‍♀️ Wellness Day 2023 Health Fair
April 1:Dan Tyminski Band