Stockton News - June 25, 2021
WHAT WE'RE TALKING ABOUT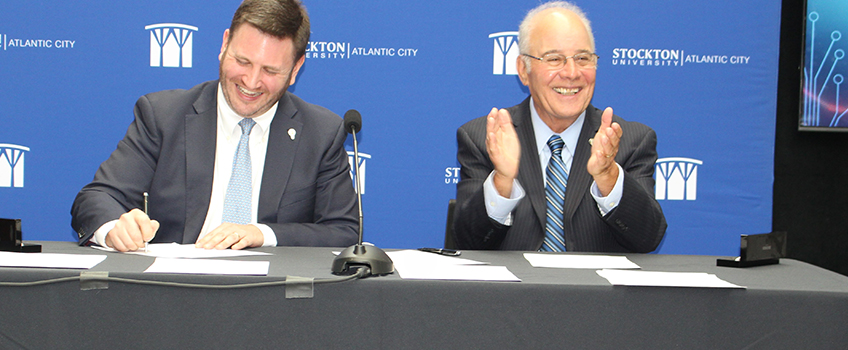 NJEDA, Stockton Form Esports Innovation Center
The New Jersey Economic Development Authority (NJEDA) and Stockton University signed a memorandum of understanding (MOU) June 22 enabling the NJEDA to provide $200,000 in funding plus staff resources to Stockton University for its esports initiative, which includes Stockton's establishment of an Esports Innovation Center at the University's Atlantic City campus. The Center is expected to help to advance the goal of establishing Atlantic City as a hub for the rapidly growing esports industry.
📰In the News: Philly Voice, News 12 The Bronx, The Press of Atlantic City, Patch.com
---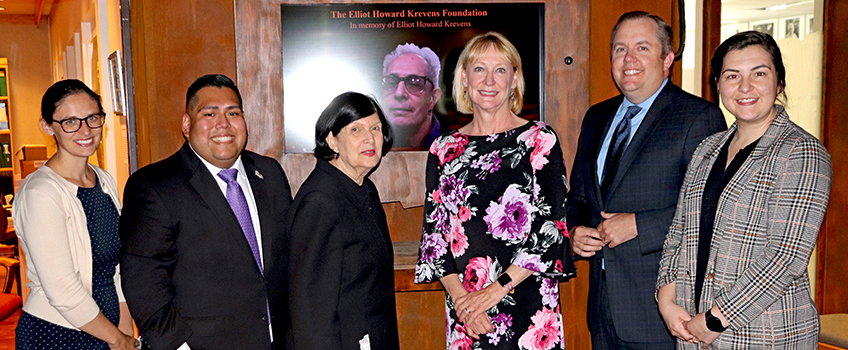 Holocaust Center Receives Bequest
from Krevens Foundation
Jini Errichetti first met Elliott Howard Krevens when she was a teenager and got a job working for him at the Kohr Bros. ice cream shop he managed on the Atlantic City Boardwalk.
"He was loud and boisterous," she said, "but we got along. Even after I went to work in the casinos, I'd work for him part-time in the summer."
Krevens died in 2019 at the age of 79. A 1959 Atlantic City High School graduate, he had worked as manager of a pool deck, parking lot, and ice cream stand. He also invested wisely. The Elliott Howard Krevens Foundation, funded with the proceeds from his estate, almost $1 million, designated 13 area organizations as the beneficiaries of the foundation's annual investment earnings.
One of the beneficiaries was the Sara and Sam Schoffer Holocaust Resource Center at Stockton where Jini, a 1981 Stockton graduate, recently presented the first annual check for $4,600 from the foundation to Holocaust Center Executive Director Gail Rosenthal and Stockton Chief Development Officer Dan Nugent.
📰 In the News: Downbeach.com
---
Pandemic Worse than Great Recession for S.J. Economy; Recovery Hinges on Casinos
The greater Atlantic City metropolitan area had the third-largest employment decline in the nation in 2020, at almost 16%. The leisure and hospitality sector saw an almost 35% decline in employment.
But early signs of post-pandemic recovery should mean good news for the Atlantic City and greater South Jersey economy according to the Summer 2021 issue of the South Jersey Economic Review (SJER) released June 17 by the William J. Hughes Center for Public Policy at Stockton University.
STOCKTON UNIVERSITY ATLANTIC CITY
Summer Rowing Campers Hit the Water

Thirty-two middle school students are learning to row in the first Summer Youth Rowing Camp for Atlantic City students at the boathouse in Atlantic City. The program is free thanks to generous donors.
They'll be on the water 7:30-10 a.m. Monday through Thursday until June 30, learning the basics of rowing and teamwork.
Joe Maguire, assistant men's rowing coach, is running the program.
See more photos here.
SPOTLIGHT ON: WENDEL WHITE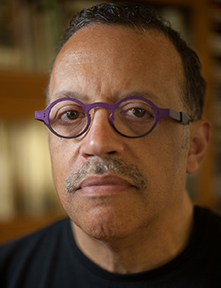 Wendel White, distinguished professor of Art at Stockton, has been selected as the 2021 Robert Gardner Fellow in Photography by The Peabody Museum of Archaeology & Ethnology, Harvard University.
When reflecting on the significance of this opportunity, White said, "The Gardner fellowship does not accept applications, the fellows are nominated by an international network of scholars, curators and artists. In some way, the fellowship represents a general awareness of my work and an acknowledgement of the ideas and concerns that have been central in my photography for several decades."
FRAME-WORTHY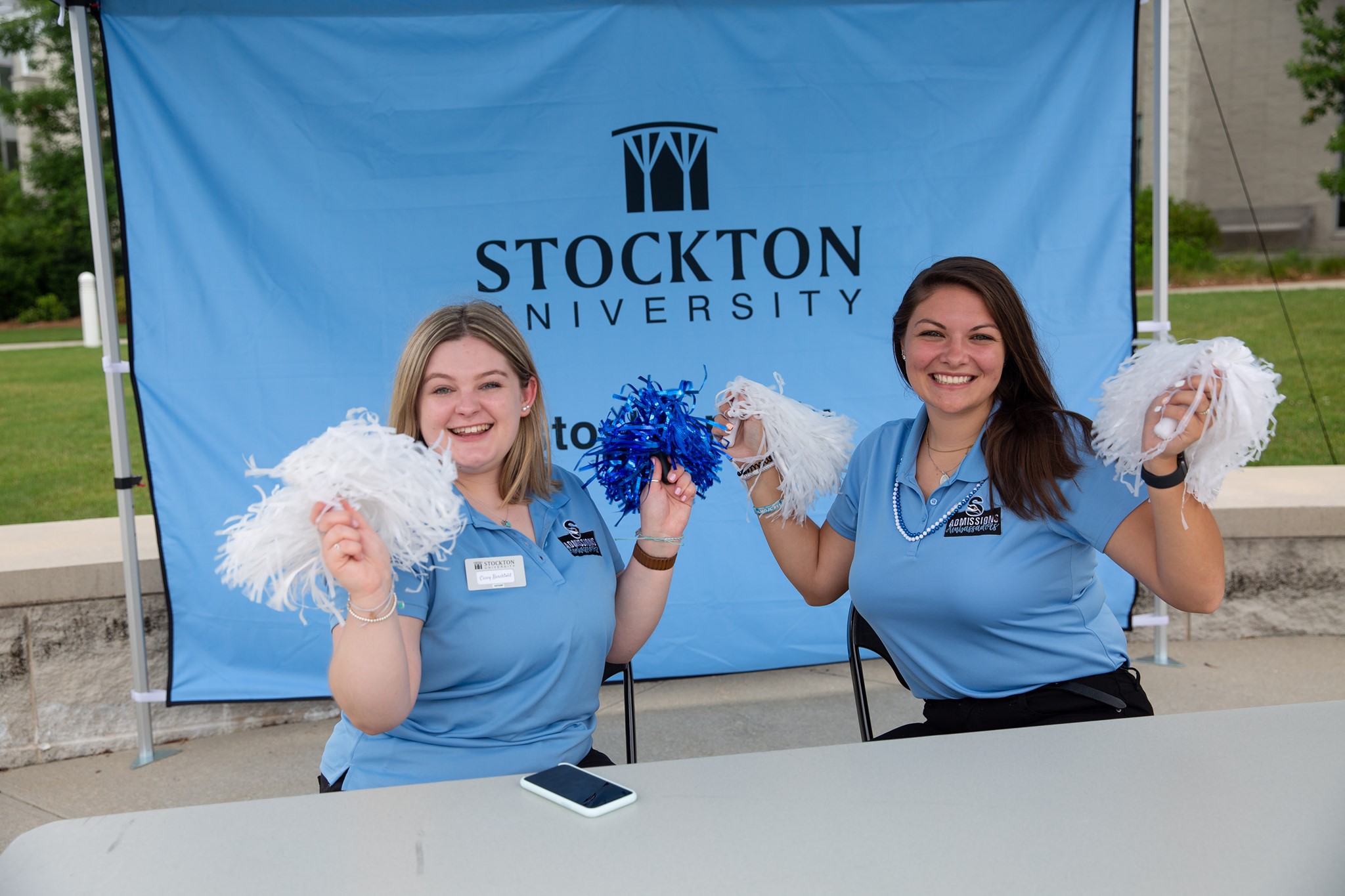 🦅 New Ospreys Spread Their Wings on Campus
Orientation kicked off this week, introducing new students to all the resources and excitement Stockton has to offer. Attendees visited Lake Fred, toured campus, learned about Residential Life and Financial Aid, connected with staff members and student ambassadors, plus much more.
WHAT'S TRENDING @ #STOCKTONU

Twitter: Happy summer #StocktonU!
Instagram: #PictureStockton Kameika Murphy was recognized by @stocktonu_naacp for her commitment to supporting marginalized groups at the Juneteenth cookout event.
Facebook: We saved you a seat. Do you want the bench on Lake Fred or the beach chair on the Atlantic Ocean?
FROM THE SIDELINES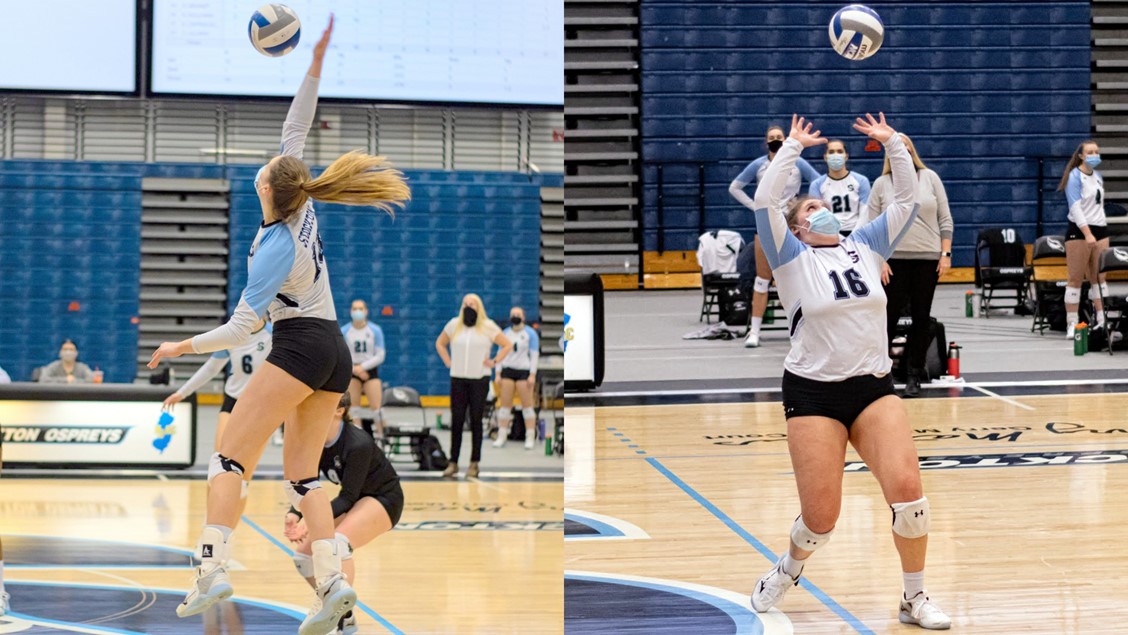 Leon & Sullivan Chosen to Academic All-District 2 Team
Stockton University seniors Charlotte Leon and Emily Sullivan were voted to the CoSIDA Academic All-District 2 Volleyball Team by the College Sports Information Directors of America. Leon and Sullivan each collected Academic All-District honors for the first time.
🕊 IN MEMORIAM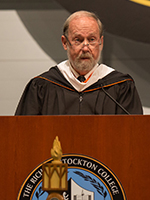 President's Message on Passing of Stephen Dunn
Dear Members of the Stockton Community,
It is with sadness that I share the news of the passing of Stephen Dunn, Distinguished Professor Emeritus of Creative Writing, whose teaching and writing inspired thousands of students and poetry lovers. He passed away peacefully yesterday evening on his 82nd birthday.
Stephen joined Stockton in 1974, a young professor at a young college, where over a career that spanned more than 40 years he helped define a Stockton education.
As Stockton's commencement speaker in 2014, he talked about the value of a liberal arts education, telling students, "I have no doubt most of you are prepared for What Next, which means you are ready for the inevitable crooked path that awaits you. Our area of General Studies has anticipated this, has allowed, nay insisted, that you take courses outside of your comfort zone."
As for his own "zone," Dunn played basketball at Hofstra University where he also discovered his love of words, a love that was apparent to his students. Our own Stockton trustee, Madeleine Deininger, '80, has cited the influence of Dunn on her own personal and academic development as a student.
We always knew Stockton had a treasure in Stephen, and the world recognized that talent when in 2001 he was awarded the Pulitzer Prize in Poetry for his book "Different Hours." Over his career he wrote 15 collections of poetry and received numerous awards, including the Academy Award in Literature from the American Academy of Arts & Letters, and fellowships from the Guggenheim and Rockefeller Foundations.
Read entire message and a poem by Dunn, here.
WE'RE HERE TO HELP
Resources Available to Staff, Faculty
Free COVID-19 testing has been discontinued on campus. Visit the NJ COVID-19 Information Hub for testing locations.
💉 Faculty, staff and students can check with their local providers and schedule a COVID-19 vaccination appointment. Stockton will require students to get the COVID-19 vaccine for the Fall 2021 semester. Vaccination is currently voluntary but strongly encouraged for employees.
NEW: Free walk-in COVID-19 vaccination clinics are scheduled on campus for the following dates: Galloway: West Quad 103: June 29-30 and July 2, from 2-5 p.m. each day. Manahawkin: July 7: 9 a.m.-noon, 3-6 p.m.; July 9: 9 a.m.-1 p.m.; and July 28: 10 a.m.-1 p.m. No appointment is necessary. Pfizer and Johnson & Johnson vaccines will be available.
🎁 VAX UP and Win a Prize: Stockton is hosting a weekly drawing for prizes for all employees who have submitted their full proof of COVID-19 vaccination. This includes employees who have already submitted their proof. To submit your status, click the "Update Employee Vaccination Status" button under the employee tab in the portal, enter your vaccine type, dates of shot(s), and upload a picture/pdf of your vaccination card or proof of vaccination. A final drawing will be held on Thursday, August 12 for two grand prizes: the choice of a free on-campus parking spot or two tickets to next year's Stockton Gala.
🎊 Congratulations to last week's employee winner: Dan Gambert, assistant director of Web Communications in the Office of University Relations and Marketing. Gambert won a $50 Amazon gift card.
All COVID-19 related leave will end on July 5 per N.J. Executive Order 144. Approved work modifications for employees with children in school end at the completion of the school year or no later than June 30. Those seeking work modifications for medical reasons should contact the Office of Human Resources.
New Mask Guidelines: Based on New Jersey Executive Orders No. 243 and No. 242, in consultation with the New Jersey Office of the Secretary of Higher Education, employees and students who submit proof of vaccination are free from COVID-19 mask requirements. Partially- and unvaccinated employees and students are required to remain masked indoors. For more information, refer to the June 4 UROC email or visit stockton.edu/return/faq.html.
If you have an appointment to be vaccinated during your normal work hours, you do not need to utilize personal sick time. When completing your timesheet you will record these hours under the "CV19SickSelf" code to cover that time. If you use this code, you must submit your vaccine documentation to Joyce Wilson in Human Resources at Joyce.Wilson@stockton.edu.
OSPREY NOTES
Office Relocations at Main Campus
The following offices have relocated at the Galloway campus: The Center for Teaching & Learning Design is now in B-106; the Center for Community Engagement and Service-Learning is in F-101; and the Office of Global Engagement is in D-102.
Light's On: Summer 2021
The Summer 2021 edition of Light's On, an in-house publication of the Lloyd D. Levenson Institute of Gaming, Hospitality & Tourism, School of Business, Stockton University, is available to view.
Read the SCOSA Newsletter
Read the Stockton Center on Successful Aging (SCOSA)'s July newsletter for interesting upcoming events and newly added programming.
UPCOMING EVENTS