Stockton News - June 24, 2022
WHAT WE'RE TALKING ABOUT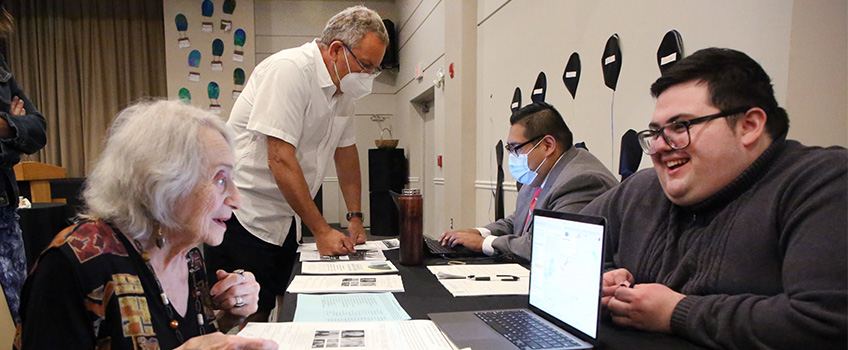 Holocaust Survivors, Families, Preview New Project
Area Holocaust survivors and their families got a preview of the Stockton University Sara and Sam Schoffer Holocaust Resource Center's "Holocaust Survivors of South Jersey Project" at an intergenerational brunch hosted by the Milton & Betty Katz Jewish Community Center on June 12.
Associate Professor of History Michael Hayse said the project started in 2020 when the Holocaust Resource Center staff realized there was not a central database to track the Holocaust survivors of South Jersey.
"A database will be an important resource for future generations looking to learn about our local history," Hayse said.
---
Building Stockton: A 50-Year History
Walk onto any Stockton University campus and find yourself amid nature as well as higher education.
A lot has changedin the last 50 years at Stockton. As enrollment expanded, so did the campus footprint, first in Galloway and later in Woodbine, Hammonton, Manahawkin and Atlantic City.
In 2022, the campuses present a mix of old and new, of natural and manmade.
Many stone sidewalks and dirt paths have been well planned out in the last five decades to take students where they need to go: to dorms, the Campus Center, classrooms and to parking lots and bus stops.
But true to their roots in the Pinelands National Reserve, the buildings at Stockton are designed to complement their environment, not compete with it.
---
Wharton Wildfire Sparks Comments from Stockton Forestry Professor
Matt Olson, assistant professor of Environmental Science, saw and smelled thick smoke on the Garden State Parkway on his way to fishing in Long Beach Island on June 20.
From the boat, he saw the plume of the Wharton State Forest wildfire.
He grew up close to where the fire has burned 13,500 acres, but none he's witnessed have been this large. "I take my students to Wharton State Forest," he explained, noting that the area has had "a crazy fire history."
STOCKTON UNIVERSITY ATLANTIC CITY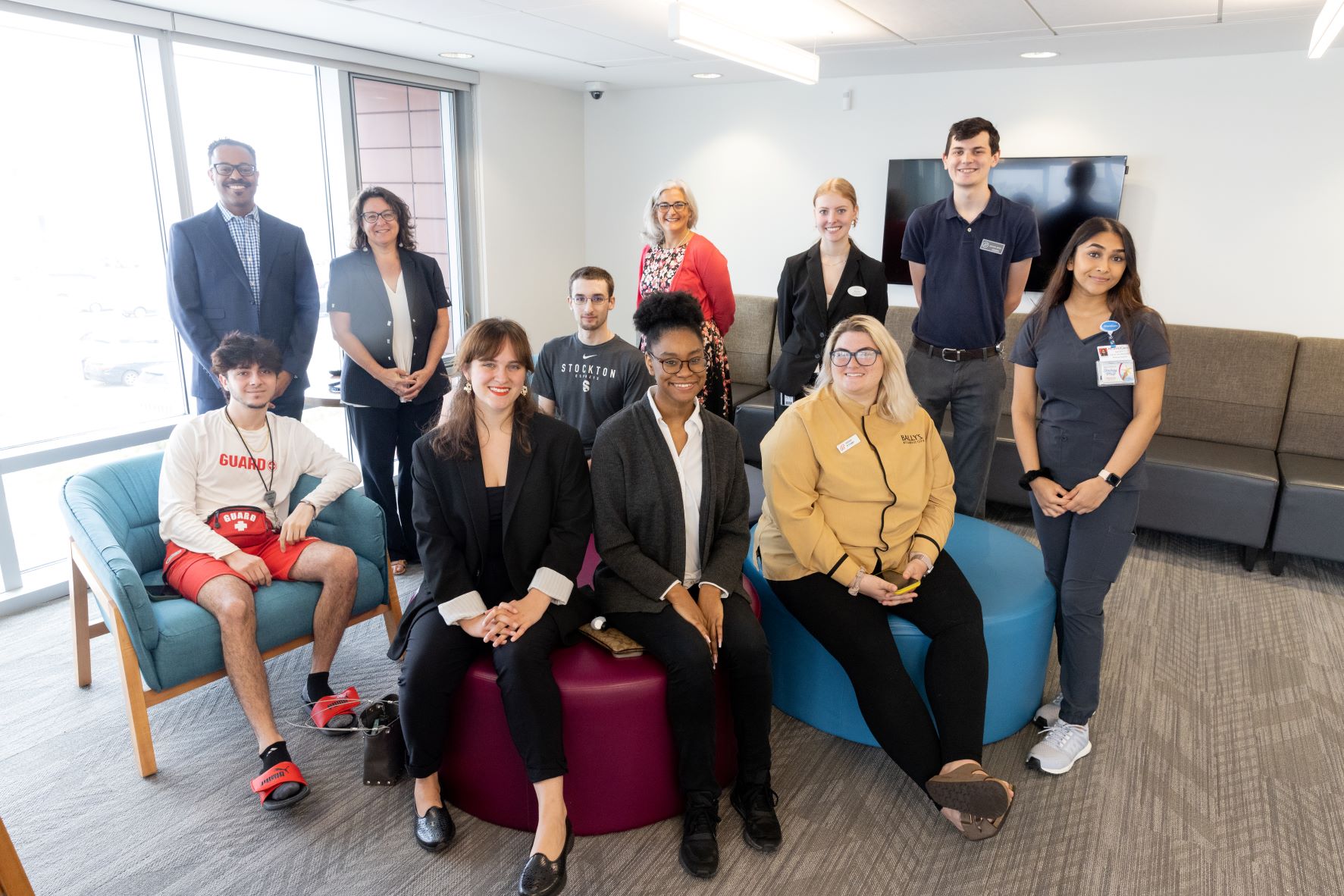 Students 'Live, Work and Learn' at A.C. Campus
It's a perfect Atlantic City deal: Twelve of the city's largest employers, including nine casinos, got 145 Stockton students as employees for the summer, filling much-needed positions.
The 145 students get a summer job, free housing at the Stockton Atlantic City Residential Complex on the Boardwalk, and four college credits from a free career-readiness and leadership class.
Stockton began the Atlantic City Summer Experience – Live, Work, Learn program this year to help local businesses and provide students with learning opportunities in the city and connect them with the community.
📰 In the News: The Press of Atlantic City, 6ABC, News 12 Westchester
SPOTLIGHT ON

Intramural Recreation Council Honors Staff, Faculty
The Intramural Recreation Council (IRC) presented three annual awards and two new awards this year to members of the Stockton community.
The new Years of Service Award recipients were retiring Registrar Joseph LoSasso and Pamela Cross,coordinator of the Writing Center.
The 2022 Dr. Vera King Farris Award recipient is Robert Gregg, dean of the School of General Studies and tenured professor of History.
The 2022 Shannon Newbury Award recipient is Frank Cerreto, professor of Mathematics & First-Year Studies.
The 2022 G. Larry James Award recipient is Scott Bittner, the head coach of the men's basketball team.
FRAME-WORTHY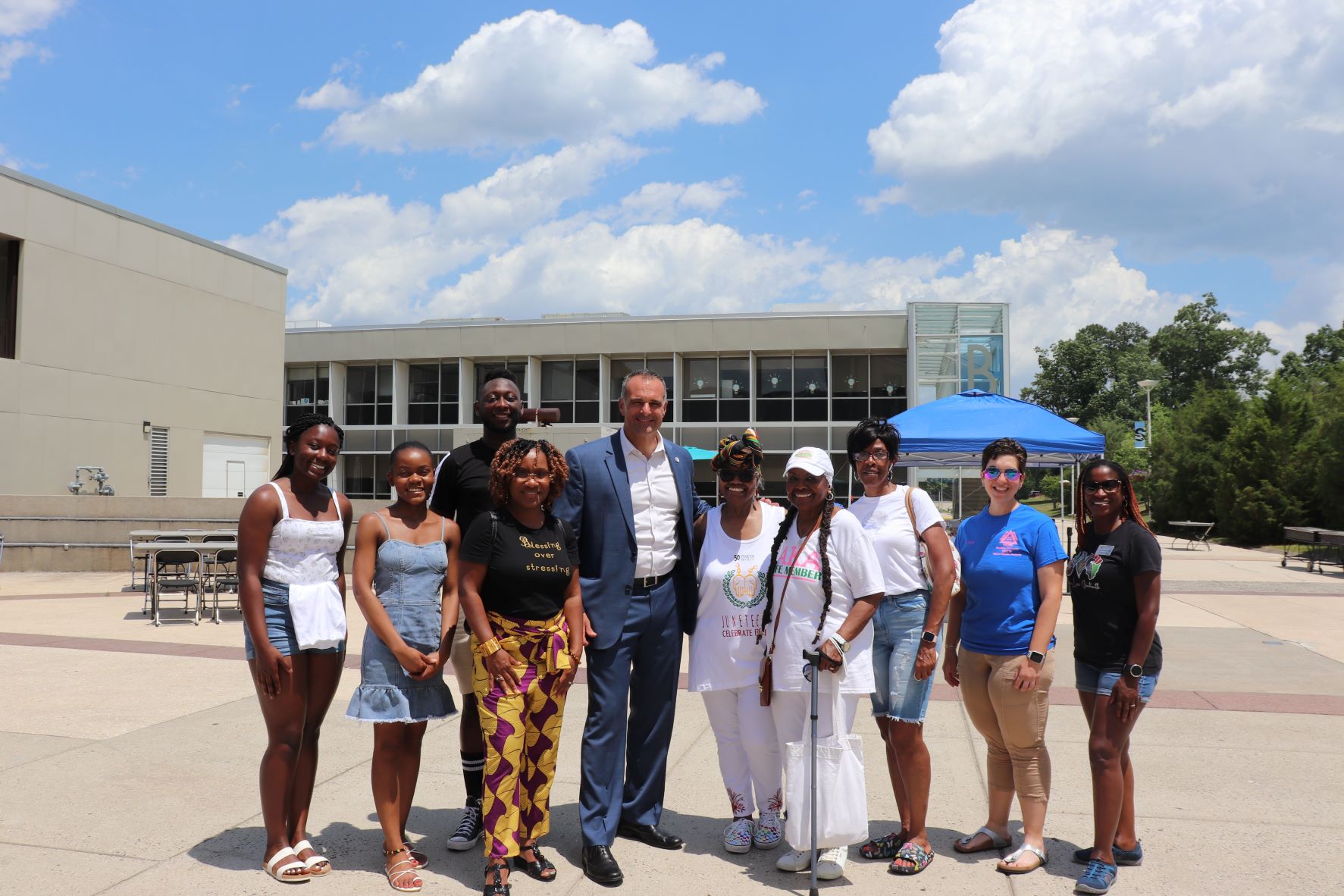 Stockton, Community Commemorate Juneteenth
The Stockton community marked Juneteenth with a cookout and celebration in front of the future Multicultural Center on Friday, June 17.
Christopher Catching, vice president for Student Affairs, welcomed students and community members to the event and commended Stockton for its progressiveness, noting the new center will open in Fall 2022.
"It's my hope that our next Juneteenth program will be slightly different," Catching said. "It will be housed within and around the center, and I expect you all to attend."
The celebration also included music flowing through D Wing Plaza and out of College Walk, burgers and hot dogs grilled by Michael "Cheesesteak Mike" Clark, and ice cream.
WHAT'S TRENDING

@ #STOCKTONU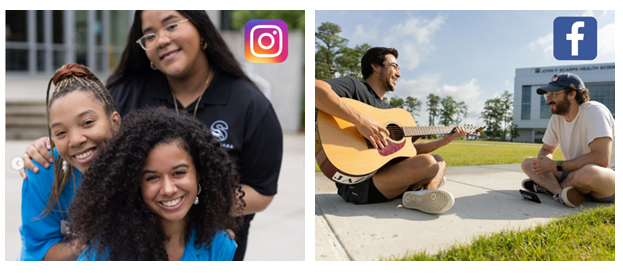 Instagram:This summer, there is a group of students who came back to campus because they want to prepare our newest Ospreys for takeoff 🦅.
Facebook:This is summer at Stockton. Hope you enjoy the longest day of the year, Ospreys.
FROM THE SIDELINES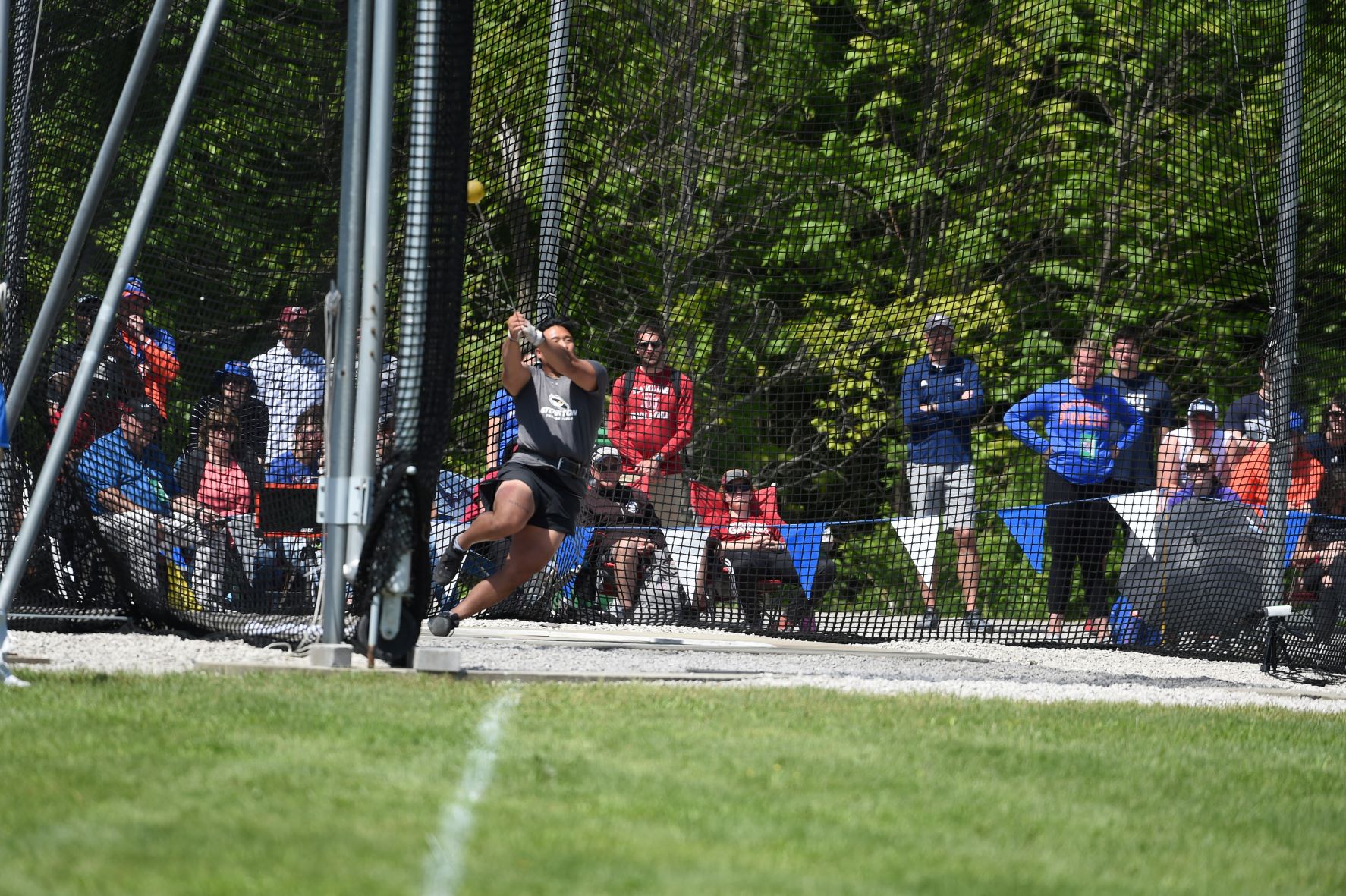 Wan Voted to CoSIDA Academic All-America Second Team
Stockton senior Darren Wan was votedto the CoSIDA Academic All-America Division III Men's Track & Field/Cross Country Second Team by the College Sports Information Directors of America (CoSIDA). Wan became the 18th Osprey to earn an Academic All-America honor overall and fourth in men's track & field/cross country.
Last month, Wan was selected to the CoSIDA Academic All-District 2 Team for the third straight year (2020-22). He amassed a 3.97 grade point average and graduated from Stockton with his master's degree in business administration at the University's commencement ceremony on May 13.
'ROLE' CALL
Stockton Names New Deans for Two Schools
Stockton will welcome two new deans to campus starting July 1.
Amanda Norvell will head the School of Natural Sciences and Mathematics, and Ian Marshall will lead the School of Arts and Humanities.
"I'm very excited to begin working with both Norvell and Marshall," said Leamor Kahanov, provost and vice president for Academic Affairs. "Both of them have experience in diversifying the student population and in strengthening academic experiences for all students. I'm very much looking forward to helping them grow Stockton as the university enters its next 50 years."
OSPREY NOTES
Presidential Update on Flexible Work Schedules June 29
President Kesselman and University leaders will host an information session from 10-11 a.m., Wednesday, June 29, in the Campus Center Theatre, about the Fall 2022 flexible work schedule pilot program (no streaming option available).
The update will address some questions that have been brought up in regards to the pilot.
Here is a list of frequently asked questions to clarify some of the important issues.
Stockton Earns Military Spouse Friendly School Designation
For the first time, the national Military Friendly organization has namedStockton as a 2022-2023 Military Spouse Friendly School.
Institutions earning the Military Friendly School designation were evaluated using both public data sources and responses from a proprietary survey. More than 1,800 schools participated in the 2022-2023 survey, which is the longest-running and most comprehensive review of university investments in service members.
Read the SCOSA July Newsletter
Read the Stockton Center on Successful Aging (SCOSA)'s July newsletter for interesting upcoming events and newly added programming.
---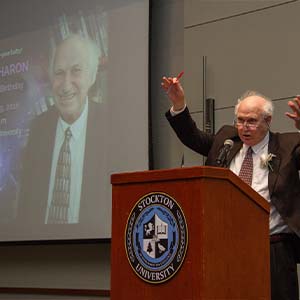 Stockton Sentiments and Memories . . .
"I am a member of the very first graduating class in 1975. My best memory was an event that happened in a Physics class taught by Yitzhak Sharon. We were studying inertia. Yitzhak was always big on doing live demonstrations. He had a basketball and rolled it on the classroom floor out into the hall. He was demonstrating the theory that an object will just continue traveling in the same direction as long as no other forces impede its motion.
As the ball rolled into the hallway, three guys picked it up and started passing it to each other and dribbling it down the hallway. Yitzhak immediately ran out of the classroom yelling to the guys that it was his basketball. When he got back into the classroom, everyone started laughing.
Yitzhak said, 'I got it back.' He seemed so proud of himself."
-Bob Keane '75
Have a memory you'd like to share in celebration of Stockton's 50th anniversary? Submit it here.
UPCOMING EVENTS