Stockton News - June 17, 2021
WHAT WE'RE TALKING ABOUT
Raffles Begin for Fully Vaccinated Employees; Vaccination Clinics Offered at Stockton

Employees play a vital role in keeping the Stockton community safe and healthy. As we get ready for the fall semester, Stockton will offer incentives to join the VAX UP! – SOAR SAFELY, OSPREYS! campaign.
Starting today, June 17, Stockton will host a weekly drawing for prizes for all employees who have submitted their full proof of COVID-19 vaccination. This includes employees who have already submitted their proof. To make sure you are eligible, click the "Update Employee Vaccination Status" button under the employee tab in the portal.
A final drawing will be held on Thursday, Aug. 12, for two grand prizes: the choice of a free on-campus parking spot or two tickets to next year's Stockton Gala.
🗣💉 Read about why members of the Stockton community have chosen to VAX UP! here.
Raffle drawing details:
1. Winners of the weekly drawing will remain eligible for the two grand prize drawings.
2. Prize values will be considered taxable income to the recipient and may need to be reported to the IRS. Stockton will send each winner a gift/prize form to complete.
3. Winning names will be announced weekly to the Stockton community and featured in Stockton News and in Stockton's social media "Why I Vaxxed Up" campaign unless the winner chooses to remain anonymous.

Vaccination Clinics Offered at Manahawkin Site
If you are not vaccinated yet, now is the time. You can even take advantage of upcoming free walk-in COVID-19 vaccination clinics on campus. Pfizer and Johnson & Johnson vaccines available.
Stockton University at Manahawkin, 712 East Bay Ave.
July 7: 9 a.m.-noon, 3-6 p.m.; July 9: 9 a.m.-1 p.m.; and July 28: 10 a.m.-1 p.m.
No appointment is necessary, but you can pre-register at OCHD.org.
STOCKTON UNIVERSITY ATLANTIC CITY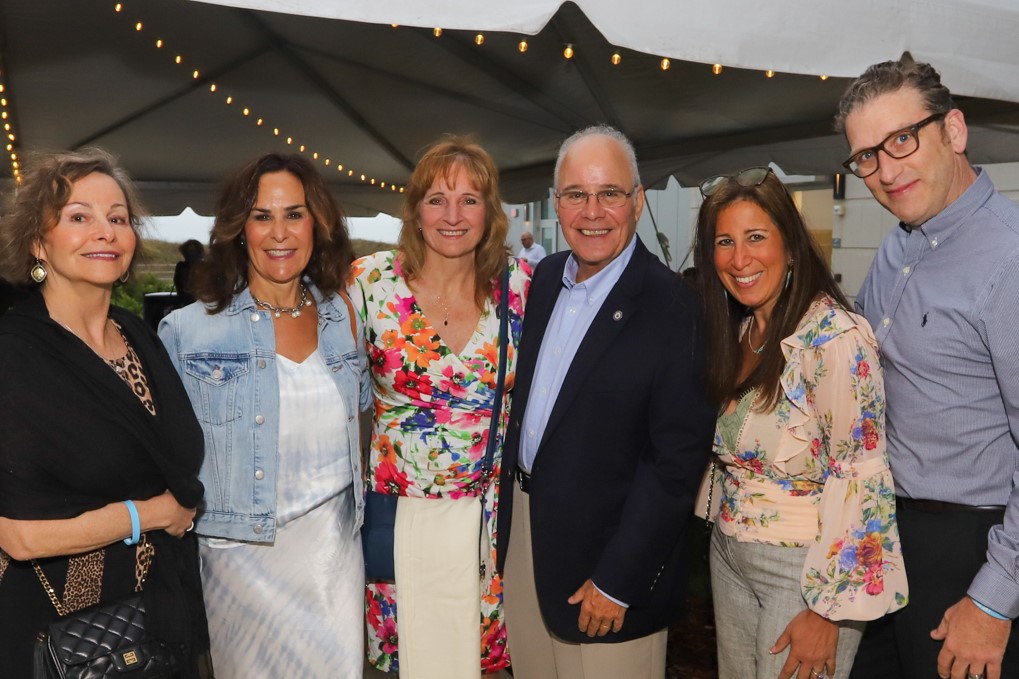 First Benefit on the Boardwalk Raises $226,000
The Stockton University Foundation's first Benefit on the Boardwalk at Stockton's Atlantic City campus June 11, raised more than $226,000.
Dan Nugent, chief development officer and executive director of the Foundation, thanked the more than 300 guests, sponsors and donors for their continued support.
"Your support tonight helps make the dream of a college education a reality for Stockton students facing financial crises," Nugent said. "You are changing lives."
Net proceeds from the event support Stockton's Student Relief Fund, which provides emergency funds for students who face severe financial challenges.
SPOTLIGHT ON: LIA V. LUDAN
Lia V. Ludan, assistant professor of Nursing, was recently honored at The AL DÍA Top Nurses, an annual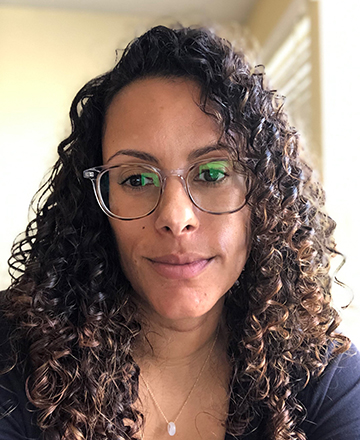 event that is a celebration of Hispanic health care professionals who have served the community, especially during the pandemic. Ludan was selected as the Honoree for the Academic Practice category.
"To be selected as an honoree for this award is such a great honor. To be recognized for one's work is like no other," Ludan reflected. "As nurses, we do this kind of work, not for praise but because we want to help people. I love what I do, it makes me happy when I can help ease someone's pain or help them with their illness."
FRAME-WORTHY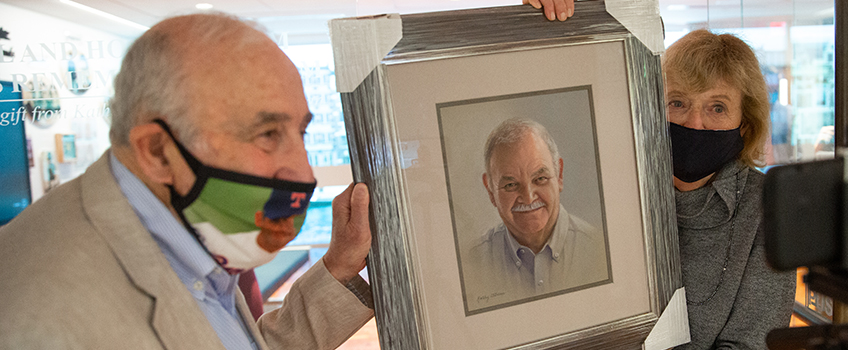 Portrait Added to Holocaust Center Exhibition
The Holocaust Rescuers Exhibition at the Sara and Sam Schoffer Holocaust Resource Center at Stockton University tells the story of the Ullman family and the families in the Netherlands who protected and saved them during the Holocaust.
Leo Ullman, whose gift to Stockton funded the exhibit, said one of his favorite memories is the drives he and his brother, Hank, would take from their homes in New York to Stockton to view the progress and dedicate the exhibit, which opened in October 2019.
WHAT'S TRENDING @ #STOCKTONU

Instagram:Pam Cross, coordinator of the Skills Center Writing Lab, got vaccinated as soon as she was eligible. We asked her to share her experience.
Facebook:#WildlifeWednesday: This Osprey's pose says "S" is for Stockton
Twitter: All we can say is: WOW! Congratulations to the first group of Pleasantville students who are graduating at the top of their class with an associate's degree already
WE'RE HERE TO HELP
Resources Available to Staff, Faculty
Free COVID-19 testing has been discontinued on campus. Visit the NJ COVID-19 Information Hub for testing locations.
💉 Faculty, staff and students can check with their local providers and schedule a COVID-19 vaccination appointment. Stockton will require students to get the COVID-19 vaccine for the Fall 2021 semester. Vaccination is currently voluntary but strongly encouraged for employees.
All COVID-19 related leave will end on July 5 per N.J. Executive Order 144. Approved work modifications for employees with children in school end at the completion of the school year or no later than June 30. Those seeking work modifications for medical reasons should contact the Office of Human Resources.
New Mask Guidelines: Based on New Jersey Executive Orders No. 243 and No. 242, in consultation with the New Jersey Office of the Secretary of Higher Education, employees and students who submit proof of vaccination are free from COVID-19 mask requirements. Click the "Update Employee Vaccination Status" button under the employee tab in the portal to provide documentation. Partially- and unvaccinated employees and students are required to remain masked indoors. For more information, refer to the June 4 UROC email or visit stockton.edu/return/faq.html.
📧 A new "Vax Up!" email signature is available on the University Brand Guide webpage.
If you have an appointment to be vaccinated during your normal work hours, you do not need to utilize personal sick time. When completing your timesheet you will record these hours under the "CV19SickSelf" code to cover that time. If you use this code, you must submit your vaccine documentation to Joyce Wilson in Human Resources at Joyce.Wilson@stockton.edu.
OSPREY NOTES
🍦 Treats from Human Resources June 23, 30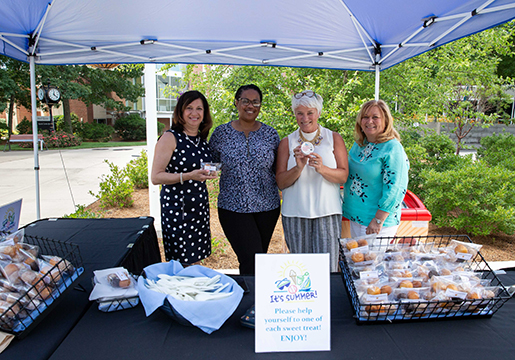 Celebrate the start of Summer! The Office of Human Resources invites staff and faculty to enjoy a complimentary treat from noon-2 p.m. on Wednesdays, June 23 and 30, in the K-Wing Circle of the main campus. Pictured from left to right are Marie Ricci, executive assistant to the Vice President for Personnel, Labor & Government Relations; Shilon Anderson, manager, Human Resources; Michelle McDonald, chief academic officer, Stockton Atlantic City, & associate vice president for Academic Affairs; and Dawn Channell, Human Resources specialist,at the first event held June 16.
UPCOMING EVENTS