Stockton News - June 16, 2022
WHAT WE'RE TALKING ABOUT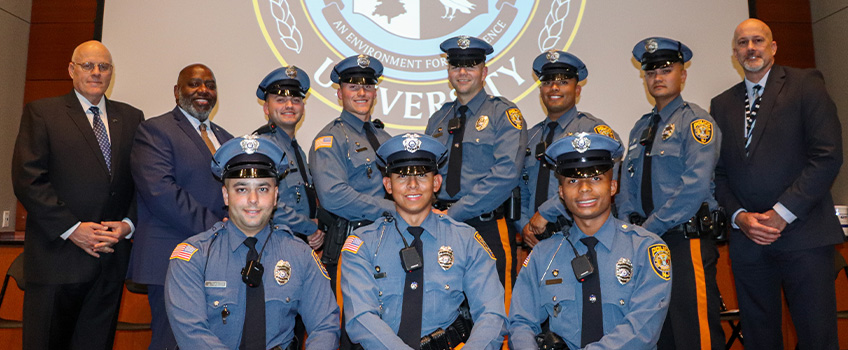 Stockton Campus Police Swears in Eight New Officers
The Stockton University Police Department swore in eight new officers on June 9 during a ceremony for friends and family in the Michael Jacobson Board of Trustees Room in the Campus Center.
"This is a joyous occasion," Director of Campus Public Safety Adrian Wiggins said. "We've not had in recent years eight officers brought up in the same time period. Certainly not seven that have recently graduated from the (Atlantic County Police Training Center). I am affectionately calling them the Great Eight."
📸 View photos from swearing-in here.
---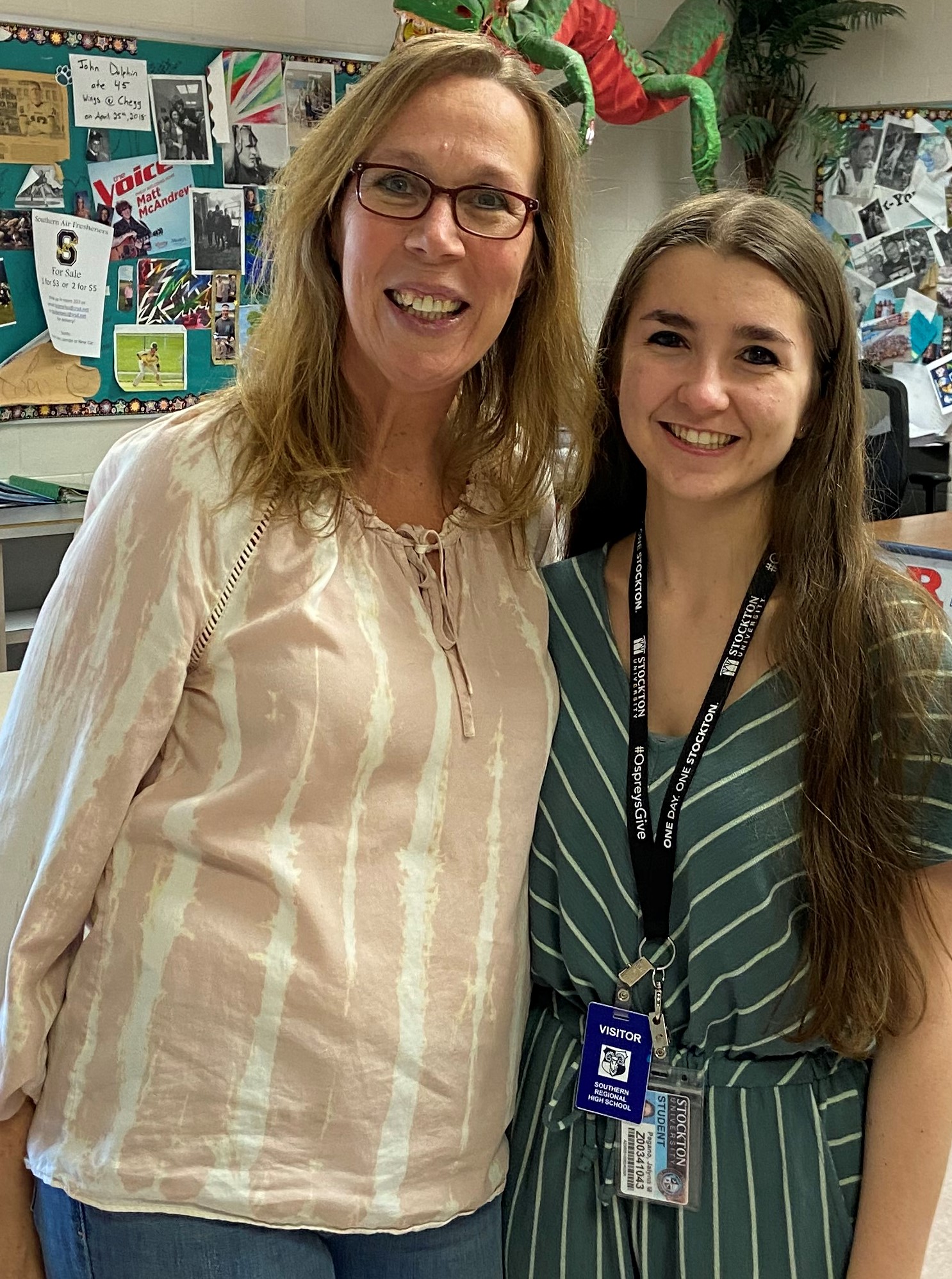 Stockton Student Teacher Earns State Recognition
Stockton University's Jalynn Pagano, of Bayville, was one of 15 student teachers selected Wednesday as a New Jersey Distinguished Clinical Intern of the Year.
Pagano, who earned her teaching certification in Secondary Mathematics, was recognizedduring an annual ceremony as part of a collaborative program between the New Jersey Association of Colleges for Teacher Education and the New Jersey Department of Education.
"We are extremely proud of Jalynn and all of our nominees," said Claudine Keenan, Stockton's dean of the School of Education. "This is a very competitive achievement as it also includes graduate education students. This continues to be a challenging time for educators, and we appreciate the dedication of our student teachers, their teaching mentors and our partner school districts in helping guide the next generation of educators."
📰 In the News: The Press of Atlantic City, Patch.com
STOCKTON UNIVERSITY ATLANTIC CITY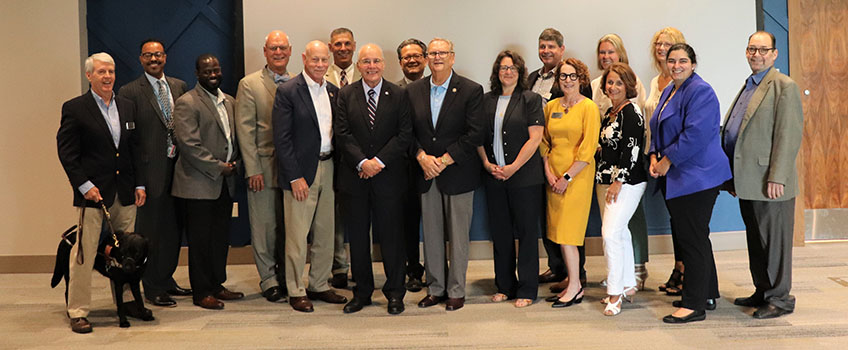 State Committee Views Stockton as part of A.C.'s 'Rebirth'
Stockton University Atlantic City hashelped leada "renaissance" in the resort and provided a significant boost to the area's gaming and tourism industry.
"It's absolutely startling to see the improvement that's taken place and what a valuable institution this is," said New Jersey Assemblyman Ralph R. Caputo, who is the chair of the State Assembly Tourism, Gaming and Arts Committee. "It's a wonderful plus for this region."
Stockton President Harvey Kesselman joined faculty and staff on June 8 to host Caputo and other members of the committee for a tour of Stockton Atlantic City.
SPOTLIGHT ON: ROBERT MEJIA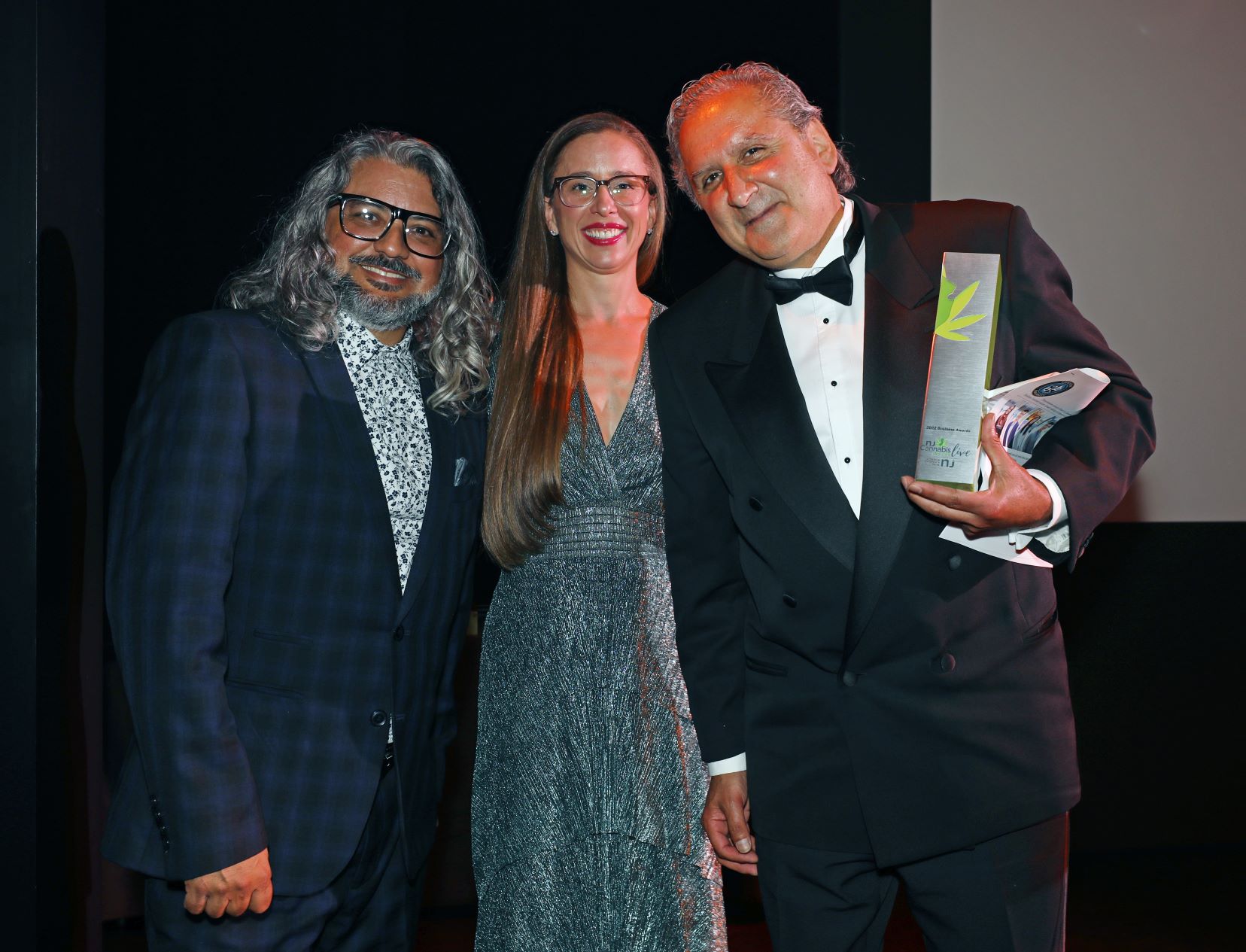 🌱 As the Cannabis industry continues to grow in New Jersey, so do the education and resources that support it. Robert Mejia, adjunct professor of Cannabis Studies at Stockton, was named the inaugural winner of Excellence in Education by NJ Cannabis Insider for his educational contributions to this ever-evolving enterprise.
Mejia, who was formally recognized at the NJ Cannabis Insider Awards Gala on June 9, said, "I pride myself on connecting with and helping Stockton University students who want to get into the cannabis industry. And this award is a wonderful token of recognition of the hard work that goes into education."
PHOTO: From left to right, Enrique Lavin, editor of New Jersey Cannabis Insider, Sarah Trent, CEO of Valley Wellness, and Robert Mejia, adjunct professor of Cannabis Studies, at the NJ Cannabis Insider Awards Gala on June 9. Amanda Brown | NJ Advance Media for NJ.com
FRAME-WORTHY
🐢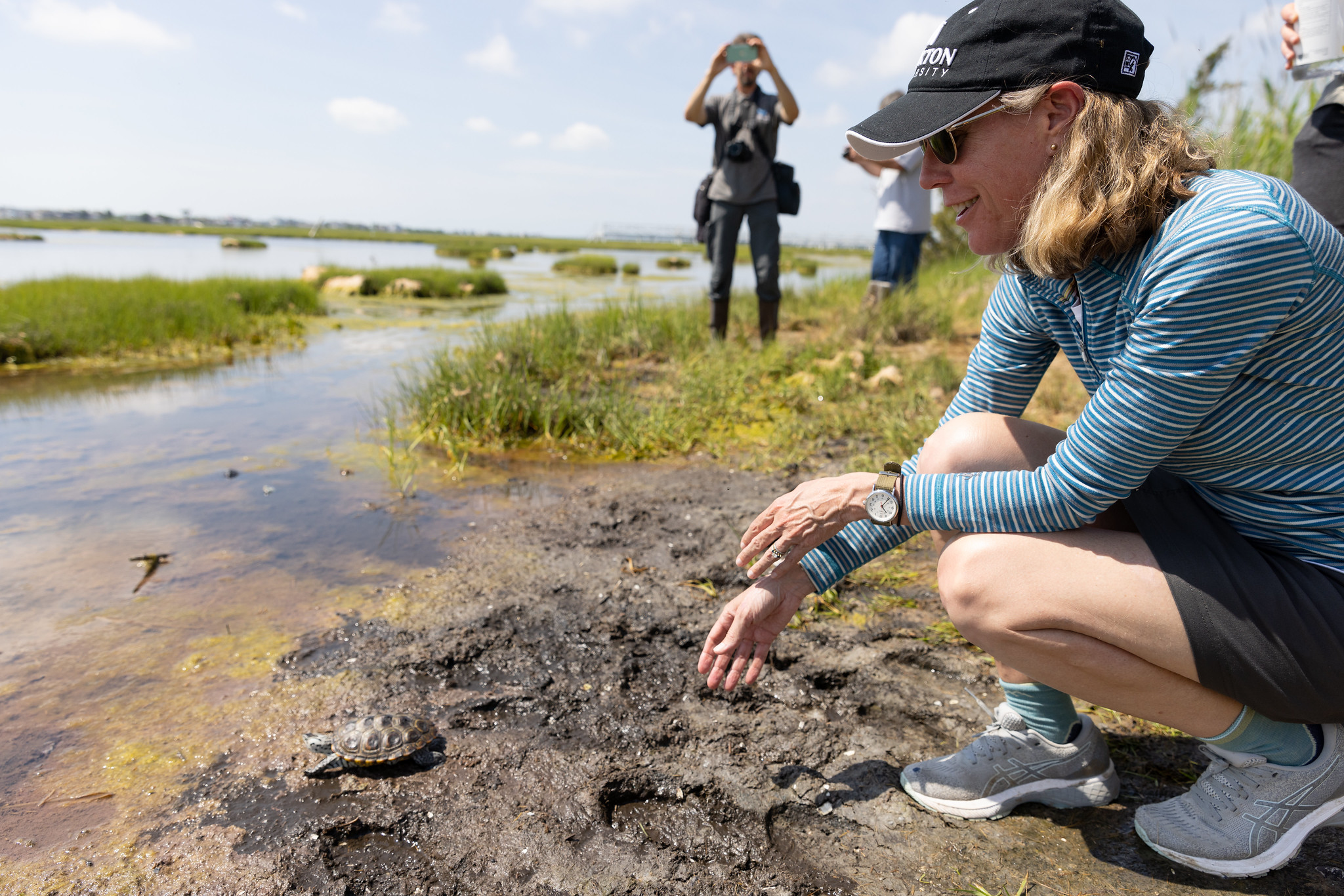 Rescued Terrapins Returned to the Marsh
Seventeen Diamondback terrapins that were rescued and nurtured in the Stockton University animal lab were sent back out into the marshes of Cape May County on June 8 with a little assistance from kindergarten students from Stone Harbor Elementary School.
The terrapins are part of the Diamondback Terrapin Rescue Project coordinated by the Wetlands Institute in Stone Harbor in partnership with Stockton and the school. Baby terrapins that are rescued from storm drains, along with babies incubated and hatched from eggs of female terrapins killed on roadways, are raised by Stockton and the Wetlands Institute until they are large enough to release safely.
📰 In the News: The Washington Post, NJ.com
WHAT'S TRENDING

@ #STOCKTONU

Twitter: Professor Beverly Vaughn is part of a team to start a South Jersey children's choir.
Instagram:Welcome to the nest, Ospreys 🦅!
Facebook: "My career aspirations never included working in higher education; however, I'm grateful for the opportunities this career has provided. It has not been easy. As a black, gay man in the world, it required sacrifice, mitigating fear and anxiety, acknowledging and accepting who I am as an individual, and fully embracing my black excellence." 🏳️‍🌈✊ Brian K. Jackson, COO of Stockton Atlantic City, shared his story with students at the Black Gala this February.
OSPREY NOTES
Presidential Update on Flexible Work Schedules June 29
President Kesselman and University leaders will host an information session from 10-11 a.m., Wednesday, June 29, in the Campus Center Theatre, about the Fall 2022 flexible work schedule pilot program (no streaming option available).
The update will address some questions that have been brought up in regards to the pilot.
Here is a list of frequently asked questions to clarify some of the important issues.
💭 Participants Sought for Psychology Research Study Survey
Helana Girgis, assistant professor of Psychology at Stockton, is looking to recruit adults (18 and older) for an online study. The study's purpose is to carefully examine the relation between personality traits, attachment style and our perception of interpersonal relationships. This will add to the small, but growing body of research on those personality traits and attachment styles that can influence how we view relationships. Participants who enter their emails (separate from data) will be entered into a raffle with a chance at six $50 Amazon gift cards.
If you are interested in participating, complete the survey here.
For more information or questions, contact Helana Girgis at helana.girgis@stockton.edu.
---

Stockton Sentiments and Memories . . .
"Being an art student at Stockton University changed my life. Originally, I was worried about studying art due to the stigma that there are little job aspects after graduating, but that was my passion, so I went for it. The professors in the art department changed my mind on everything. Breaking down those student/teacher relations and getting to know the professors for more than just a teacher made me more open to learning and listening. And learn I did. The professors in the art department are so passionate about their craft and they ooze that passion to their students."
- Carley Bamundo
Have a memory you'd like to share in celebration of Stockton's 50th anniversary? Submit it here.
UPCOMING EVENTS